Suburban Homes Ablaze
How irresponsible development turned the American West into kindling.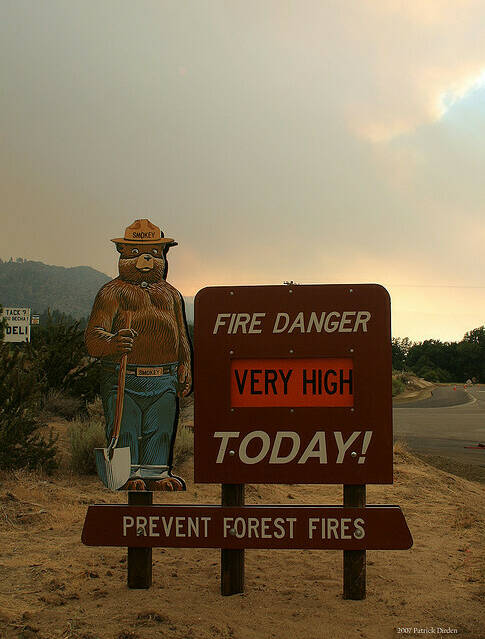 In the Amer­i­can West, ​"zon­ing" is often viewed as a taboo term. Indeed, despite a pop­u­la­tion boom and the rise of major cities in the region, this area is still seen as the wide-open fron­tier. The lib­er­tar­i­an zeal that comes with that fron­tier spir­it nat­u­ral­ly leads many to believe they should be able to build what­ev­er they want wher­ev­er they want.
'As climate change intensifies wildfires, this situation means all taxpayers could face skyrocketing firefighting costs to defend red-zone development.'
One obvi­ous prob­lem with that atti­tude, though, is how the inevitable costs asso­ci­at­ed with will­ful­ly irre­spon­si­ble devel­op­ment deci­sions are borne not just by the deci­sion-mak­ing prop­er­ty own­er, but by all tax­pay­ers. Such is the case with fire­fight­ing. Over the last decade, as so much sub­ur­ban sprawl has reached into known wild­fire zones, gov­ern­ments are still on the finan­cial hook for pro­tect­ing homes from blazes. That's not fron­tier free­dom. That's forc­ing tax­pay­ers who make respon­si­ble res­i­den­tial deci­sions to sub­si­dize — and thus encour­age — irre­spon­si­ble devel­op­ment decisions.
The bad news is that such incen­tives have helped cre­ate a cri­sis. As The Den­ver Post pre­vi­ous­ly report­ed, between 1990 and 2000, more than a third of all homes built in Amer­i­ca were built in the so-called Wild­land-Urban Inter­face — aka the fire red zones. As cli­mate change inten­si­fies wild­fires, this sit­u­a­tion means all tax­pay­ers could face sky­rock­et­ing fire­fight­ing costs to defend red-zone development.
In Col­orado, this cri­sis is acute, as I‑News Net­work notes that ​"one of every four Col­orado homes is in a red zone." But that gets to the good news: With the costs now so daunt­ing, Col­orado is con­sid­er­ing reforms that could serve as a nation­al mod­el to change the incentives.
As The Den­ver Post reports, a fire task-force estab­lished by Demo­c­ra­t­ic Gov. John Hick­en­loop­er is propos­ing ​"that law­mak­ers charge fees on homes built in woods, rate the wild­fire risk of the 556,000 hous­es already built in burn zones on a 1 – 10 scale and inform insur­ers, and estab­lish a state build­ing code for use of fire-resis­tant mate­ri­als and defen­si­ble space."
In sum, the ini­tia­tive aims to force red-zone res­i­dents to pay more of their own fire pro­tec­tion expens­es, and to pay those expens­es on the front end. It is both shrewd pol­i­tics and much-need­ed policy.
Polit­i­cal­ly, Hick­en­loop­er is evad­ing a full-on con­fronta­tion with fron­tier cul­ture by avoid­ing a push for laws that would explic­it­ly restrict devel­op­ment in wild­fire areas. Such zon­ing statutes are almost cer­tain­ly nec­es­sary in the long term, but propos­ing them today might doom the first steps of a reform effort. So the gov­er­nor is instead say­ing that fron­tier fetishists can still make irre­spon­si­ble devel­op­ment deci­sions, but they will bear far more of the addi­tion­al expens­es that accom­pa­ny such decisions.
Pol­i­cy-wise, such a change would be no small accom­plish­ment. Head­wa­ters Eco­nom­ics esti­mates that wild­fire fight­ing expens­es have aver­aged $1.8 bil­lion a year for the last five years, but that if even half of the still-untouched red zone is devel­oped, those costs could more than dou­ble. The watch­dog group notes that such an increase is inevitable ​"unless there is a finan­cial dis­in­cen­tive to build­ing homes on fire-prone lands." Finan­cial dis­in­cen­tives are exact­ly what Hick­en­loop­er's task force could create.
Of course, this plan might strike skep­tics as a step toward a dystopia where­by social ser­vices like fire pro­tec­tion are avail­able only to those who can pay. But that miss­es the dis­tinc­tion between this and an Ayn Rand fan­ta­sy. Hick­en­loop­er's plan stip­u­lates that those mak­ing respon­si­ble res­i­den­tial deci­sions are enti­tled to basic fire pro­tec­tion ser­vices at no addi­tion­al cost. But his plan also aims to make sure that all tax­pay­ers and the insur­ance mar­ket are no longer encour­ag­ing — and sub­si­diz­ing — egre­gious­ly irre­spon­si­ble decisions.
Though real estate devel­op­ers may detest that prin­ci­ple, it should­n't be all that con­tro­ver­sial. It should be com­mon sense in the era of cli­mate-inten­si­fied wildfires.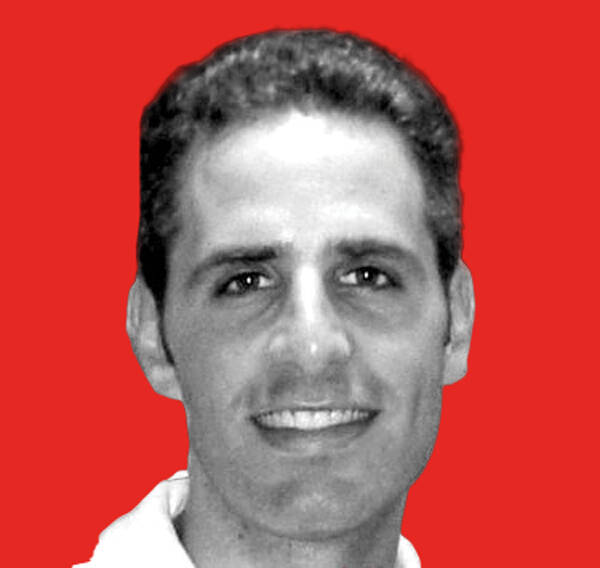 David Siro­ta
is an award­win­ning inves­tiga­tive jour­nal­ist and an
In These Times
senior edi­tor. He served as speech writer for Bernie Sanders'
2020
cam­paign. Fol­low him on Twit­ter @davidsirota.