Summer Lee's Plans To Bring Socialism to the Pennsylvania Statehouse
"That we have not just revolted is crazy to me."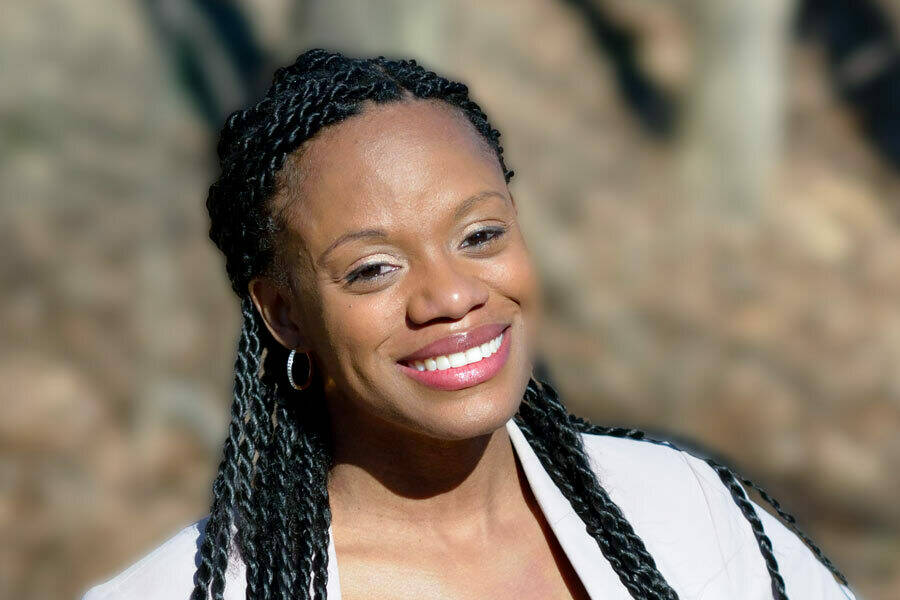 Sum­mer Lee, an African-Amer­i­can lawyer, com­mu­ni­ty orga­niz­er and mem­ber of the Demo­c­ra­t­ic Social­ists of Amer­i­ca pro­filed in our June cov­er sto­ry, recent­ly won the Demo­c­ra­t­ic pri­ma­ry for Penn­syl­va­nia House Dis­trict 34 on a res­olute­ly pro­gres­sive plat­form. With no Repub­li­can like­ly to file in this deep blue dis­trict, Lee is almost cer­tain­ly head­ed to Harrisburg.
I think when you look at white supremacy and at capitalism, you're quickly able to see which communities were always destined to fail or to be disadvantaged.
What do you say to those who claim pro­gres­sive can­di­dates hurt Democ­rats' chances?
I don't think it's true. I think the peo­ple who say that don't nec­es­sar­i­ly believe in pro­gres­sive pol­i­tics and they project that onto oth­er people.
Pol­i­tics speaks to every­body if it's done cor­rect­ly. My cam­paign reached peo­ple who vot­ed for Bernie Sanders, for Hillary Clin­ton, for Don­ald Trump. They were enthu­si­as­tic about our mes­sage. Every­where we went, peo­ple cared about their kid's edu­ca­tion, their air and their water. They cared about a liv­ing wage.
And maybe some­times words might be fright­en­ing to them, like, ​"oh, you're a social­ist." But we did­n't do sen­sa­tion­al­ism. We were patient, we talked to peo­ple about what they care about. We helped them under­stand that address­ing the things they care about isn't a scary thing, it's not unattainable.
If some­one who was con­sid­ered a rad­i­cal black woman can win in a dis­trict like this, you can absolute­ly have pro­gres­sive pol­i­tics any­where in Pennsylvania.
You told CNN recent­ly ​"cap­i­tal­ism works on the back of my com­mu­ni­ty and communities
of col­or and poor com­mu­ni­ties across the country."
I think when you look at the sys­tem, at white suprema­cy, at what we call a mer­i­toc­ra­cy and at cap­i­tal­ism, you're quick­ly able to see which com­mu­ni­ties were always des­tined to fail or to be disadvantaged.
Peo­ple tell us that the things I fought for in my plat­form are just pie in the sky, being pro­gres­sive for progressive's sake. That's not true. When we ask for free edu­ca­tion, we're not say­ing that because it sounds nice, we're say­ing that because as a young black woman who grew up in a poor black town, my fam­i­ly was not able to amass gen­er­a­tional wealth because of the his­to­ry of cap­i­tal­ism, the his­to­ry of racism. So when it came time for me to go to col­lege, I was a first- gen­er­a­tion col­lege stu­dent. I did­n't have fam­i­ly mem­bers or any­one who could help me off­set the costs.
Black stu­dents are more like­ly to shoul­der loan debt, which means that we're more like­ly to go into the next gen­er­a­tion behind. It doesn't seem like a fair system.
When you look at oth­er indus­tri­al­ized coun­tries, you don't see res­i­dents mak­ing the hard deci­sion between, am I going to go to the doc­tor and find out if I just had a heart attack or am I going to pay my bills or am I going to ignore it? That is absurd, but that's how we're liv­ing in the Unit­ed States of America.
We have turned our backs on so many peo­ple and I think cap­i­tal­ism has run amuck. I mean, that we're even talk­ing about cap­i­tal­ism and it's not just like a ​"Duh." When we look at just out­ra­geous income inequal­i­ty, the fact that we have not just revolt­ed is crazy to me.
What are your pri­or­i­ties for your first year?
Now we're look­ing to oth­er races, we want to make sure that we're help­ing oth­er can­di­dates. We've built a huge orga­ni­za­tion that we should be able to mobi­lize, to tap into, to keep this
peo­ple-pow­ered move­ment powered.
In Har­ris­burg, if I had to focus on some­thing I would say mass incar­cer­a­tion, doing some­thing on leg­is­la­tion with cash bail and decreas­ing the prison pop­u­la­tion. Hand in hand with that is a fund­ing scheme for edu­ca­tion, end­ing the school-to-prison pipeline. And for my town's sake, I've been an advo­cate for envi­ron­men­tal jus­tice and obvi­ous­ly I don't intend to relent.
If you look at these issues as sep­a­rate, you're miss­ing some­thing. Your pol­i­tics is incomplete.