A week removed from the ninth anniver­sary of 9⁄11, after all the sound and fury has tem­porar­i­ly sub­sided, we can look back and know that we have just wit­nessed the real­iza­tion of his­to­ri­an Daniel J. Boorstin's most renowned prophecy.
We tell ourselves that by joining cartoonish pseudo-events, we will magically defuse pressing crises—even as our participation in those events allows those crises to fester.
In his 1961 clas­sic, ​"The Image," Boorstin famous­ly pre­dict­ed that real news and seri­ous dis­course would even­tu­al­ly be replaced by a ​"new kind of syn­thet­ic nov­el­ty" called ​"pseu­do-events" – syn­thet­ic for their media-man­u­fac­tured arti­fi­cial­i­ty, pseu­do for their lack of authen­tic­i­ty. Though these con­trivances attract atten­tion, Boorstin cor­rect­ly point­ed out that they typ­i­cal­ly rep­re­sent no deep­er ethos than vainglory.
That, of course, per­fect­ly describes the hul­la­baloo sur­round­ing Flori­da pas­tor Ter­ry Jones and his much-hyped plans to burn the Quran. This hate­ful act, we were told, would have inflamed anti-Amer­i­can­ism in the Islam­ic world, poten­tial­ly pro­vok­ing a ter­ror­ist back­lash. So grave was this sup­posed threat that the major media devot­ed 24 – 7 cov­er­age to the con­tro­ver­sy; Pres­i­dent Oba­ma pub­licly appealed to the pas­tor to abstain from cre­at­ing ​"a recruit­ment bonan­za for al-Qai­da," and Defense Sec­re­tary Robert Gates per­son­al­ly inter­vened – as if it were a Def­con-1-wor­thy emergency.
As pseu­do-events go, this was a land­mark – not for Jones' abhor­rent prej­u­dice (unfor­tu­nate­ly, we've seen this kind of detestable big­otry before) but for the out­sized reac­tion to one obscure gad­fly des­per­ate­ly seek­ing celebri­ty. Indeed, the nation­al pan­de­mo­ni­um was an emer­gent symp­tom of a destruc­tive aneurysm deep with­in the Amer­i­can cor­tex – one that has pro­found­ly altered our psy­chol­o­gy. Where­as pseu­do-events were once seen as cheap attempts to manip­u­late the public's per­cep­tion of sig­nif­i­cance, the pub­lic – in the form of the media, the gov­ern­ment and the rapt audi­ence – took part in this pseu­do-event, thus man­u­fac­tur­ing sig­nif­i­cance from scratch.
That com­plic­i­ty – both in mak­ing this extrem­ist an inter­na­tion­al star and in sub­se­quent­ly encour­ag­ing more such pseu­do-events – is this story's real com­men­tary on the down­sides of dis­tort­ed val­ues, selec­tive out­rage and myopic world­views. A com­men­tary not about Jones, but about us, as just a few com­par­isons prove.
Con­sid­er, for instance, that in the very week the Amer­i­can media, polit­i­cal Estab­lish­ment and elec­torate fret­ted over the pos­si­bil­i­ty of Jones enrag­ing the Mus­lim world, the same media, polit­i­cal Estab­lish­ment and elec­torate paid no atten­tion to a Guardian of Lon­don report find­ing that ​"Twelve Amer­i­can sol­diers face charges over a secret ​'kill team' that alleged­ly blew up and shot Afghan civil­ians at ran­dom and col­lect­ed their fin­gers as tro­phies." We ignored this, as if the taste­less the­ater of a sin­gle icon­o­clast in Gainesville is some­how more trou­bling to Mus­lims than alle­ga­tions that their inno­cent brethren are being hunt­ed for sport in their homeland.
Sim­i­lar­ly, as the pres­i­dent took to nation­al tele­vi­sion to wor­ry about Jones pos­ing a clear and present dan­ger to nation­al secu­ri­ty, he didn't men­tion – nor did almost any­one else – that America's con­tin­ued mil­i­tary occu­pa­tion of two Islam­ic coun­tries might endan­ger nation­al secu­ri­ty in a much big­ger way.
And, of course, as pun­dits and their couch-pota­to syco­phants lit up cable TV and talk radio with argu­ments about Jones poten­tial­ly incit­ing a ter­ror­ist blow­back against U.S. troops, few both­ered not­ing that the killing of between 600,000 and 1 mil­lion Iraqi civil­ians in our war has prob­a­bly done far more to prompt such a blowback.
No, we are too mes­mer­ized by the syn­thet­ic nov­el­ty – too entranced, in this case, by the han­dle­bar mus­tache and the cam­era-friend­ly promise of book burn­ing. We don't think to ask uncom­fort­able ques­tions nor do we strive for enlight­ened per­spec­tive. We instead tell our­selves that by join­ing the car­toon­ish pseu­do-events, we will mag­i­cal­ly defuse press­ing crises – even as our par­tic­i­pa­tion in those pseu­do-events allows those crises to fester.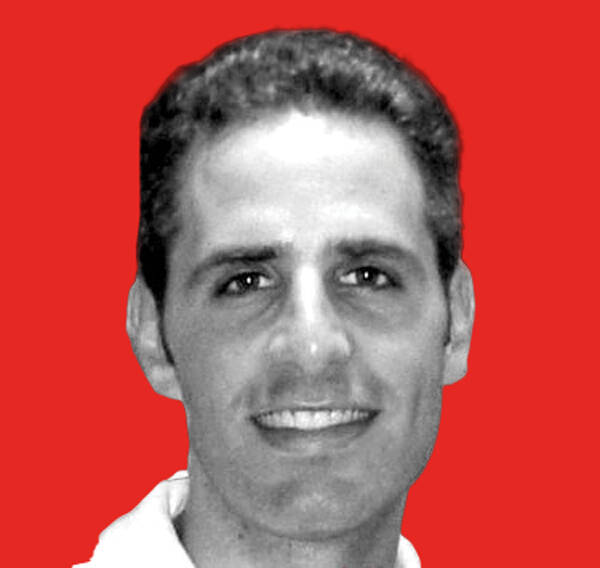 David Siro­ta
is an award­win­ning inves­tiga­tive jour­nal­ist and an
In These Times
senior edi­tor. He served as speech writer for Bernie Sanders'
2020
cam­paign. Fol­low him on Twit­ter @davidsirota.