Every week­end, like mil­lions around the coun­try, I wit­ness a rev­o­lu­tion. I go to a sports facil­i­ty, out­doors or in, and watch girls and young women flex their mus­cles, sweat and com­pete to win. On the side­lines, fam­i­ly and friends pas­sion­ate­ly cheer on the girls.

When I was in high school and col­lege, this was unheard of: Girls sat on the side­lines while the boys got to play. And then in 1972, as a result of the women's move­ment, came Title IX, the law that banned sex dis­crim­i­na­tion in schools in both ath­let­ics and aca­d­e­mics. This leg­is­la­tion was signed into law by none oth­er than Richard Nixon.

Here are just a few mea­sures of the law's impact: In 1971, few­er than 300,000 high school girls played inter­scholas­tic sports. Today, the num­ber is some­where between 2.4 and 2.8 mil­lion. Between 1972 and 1995, the num­ber of girls play­ing high school bas­ket­ball increased more than 300 per­cent. Those of us who had bare­ly heard of a sport called soc­cer in the ear­ly ​'70s now see our daugh­ters' bed­rooms (and the rest of the house) fes­tooned with shin guards, cleats and posters of Mia Hamm. Since Title IX, the num­ber of women par­tic­i­pat­ing in inter­col­le­giate sports has risen fivefold.

But Title IX is not only about sports. Because the law for­bade high schools from expelling girls who became preg­nant, the drop-out rate for these girls began to decline sig­nif­i­cant­ly start­ing in the ​'80s. The num­ber of women and girls tak­ing math and sci­ence cours­es, attend­ing col­lege and get­ting advanced degrees has also soared since the pas­sage of Title IX. Nonethe­less, girls still have 30 per­cent few­er oppor­tu­ni­ties to play high school and col­lege sports than boys.

So, wouldn't this be an excel­lent time to claim that Title IX con­sti­tutes ​"reverse dis­crim­i­na­tion" and to try to elim­i­nate it, or at least weak­en it con­sid­er­ably? Team Bush, nev­er miss­ing a chance to try to dis­man­tle any pro­gram that advances equal oppor­tu­ni­ty (they are slaver­ing to get rid of Head Start), has set its sights on Title IX. Deploy­ing egal­i­tar­i­an, com­pas­sion­ate slo­gans like ​"Leave No Child Behind" (which should be renamed ​"Piss on the Lit­tle Bas­tards"), Team Bush trusts that their lit­tle mot­tos will hide the fact they are try­ing to wreck what they claim to be saving.

Thus, Team Bush put togeth­er a pan­el to review Title IX with a name right out of 1984, the Com­mis­sion on Oppor­tu­ni­ty in Ath­let­ics. The 15-mem­ber com­mis­sion was head­ed by Stan­ford Uni­ver­si­ty Ath­let­ic Direc­tor Ted Leland and for­mer WNBA star Cyn­thia Coop­er and charged with sub­mit­ting its report to Edu­ca­tion Sec­re­tary Rod Paige.

The review was report­ed­ly moti­vat­ed by a suit filed against the Depart­ment of Edu­ca­tion by the Nation­al Wrestling Coach­es of Amer­i­ca, which claims Title IX had led to the dec­i­ma­tion of men's wrestling at the col­lege lev­el. The wrestlers have not tar­get­ed NCAA foot­ball, a sport that can devour mas­sive amounts of mon­ey for recruit­ment, sta­di­ums, pub­lic­i­ty and coach­es. But why take on the guys in hel­mets when you can go after the girls?

Just for the record, between 1982 and 1999, the Gen­er­al Account­ing Office report­ed that 311 men's wrestling, ten­nis and gym­nas­tics teams were indeed elim­i­nat­ed; 302 men's soc­cer, base­ball and bas­ket­ball teams were added; and foot­ball, our most noble sport, had the largest increase in participants.

By late Jan­u­ary and ear­ly Feb­ru­ary, por­tions of the commission's report began to cir­cu­late in the press. Two of the com­mis­sion mem­bers, Julie Foudy, cap­tain of the U.S. Women's Soc­cer Team, and Don­na de Varona, a for­mer Olympic swim­mer, issued a minor­i­ty report to the press. They charged that the hear­ings were set up so that oppo­nents tes­ti­fy­ing against Title IX out­num­bered pro­po­nents by 2‑to‑1.

They then took aim at sev­er­al pro­posed changes in the law. One would allow schools to count ​"ghost slots" in ath­let­ic pro­grams, a num­ber of posi­tions on a team ros­ter that schools nev­er actu­al­ly fill, but which could be cit­ed to arti­fi­cial­ly inflate the per­cent­age of ath­let­ic oppor­tu­ni­ties they give women.

Anoth­er change would allow schools not to count ​"walk-ons," men they have not recruit­ed through schol­ar­ships but who par­tic­i­pate in sports any­way. Thus, they could under­count the num­ber of men who actu­al­ly play. These and oth­er pro­pos­als, rely­ing on such fuzzy math would make it look like more women and few­er men were par­tic­i­pat­ing in school sports.

Var­i­ous women's groups, includ­ing the Nation­al Coali­tion for Women and Girls in Edu­ca­tion, the Amer­i­can Asso­ci­a­tion of Uni­ver­si­ty Pro­fes­sors, the Nation­al Women's Law Cen­ter and the Women's Sports Foun­da­tion, used Foudy and de Varona's pub­lic dis­sent to launch a coun­ter­at­tack. Actress­es Geena Davis and Hol­ly Hunter became spokes­women for a ​"Save Title IX" cam­paign. On Feb­ru­ary 26, when the commission's report was released, Maine's Olympia Snowe, along with five oth­er sen­a­tors, sent a let­ter to Bush denounc­ing efforts to under­mine Title IX.

The next day (as of press time), the con­tro­ver­sy over under­min­ing Title IX had got­ten so heat­ed Paige announced the only rec­om­men­da­tions he would con­sid­er were those that received unan­i­mous sup­port from the com­mis­sion. For the time being, the pro­pos­als most poten­tial­ly dam­ag­ing to women have been tabled thanks to all those women and their right­eous male allies.

Team Bush is total­ly out of step with the rest of the coun­try on this issue. But that nev­er stops these guys. What they can't get through pub­lic venues they will try to enact behind closed doors. So keep your eyes peeled, your hock­ey sticks poised, your box­ing gloves at hand and your cleats ready to do some seri­ous marching.
Bush never misses a chance to dismantle any program that advances equal opportunity.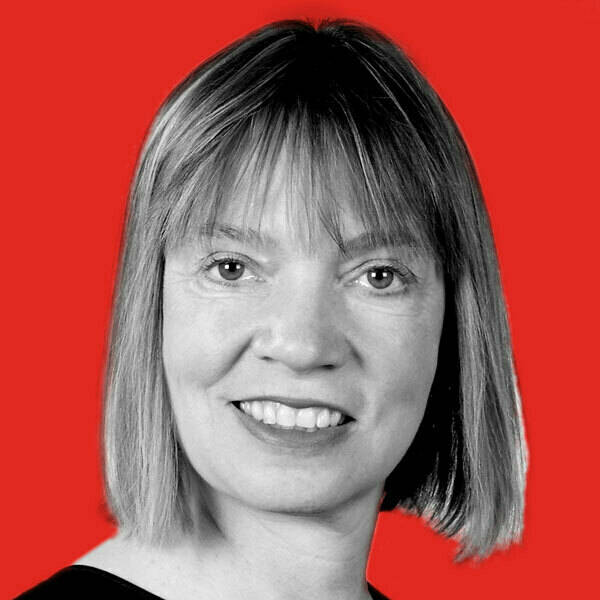 Susan J. Dou­glas
is a pro­fes­sor of com­mu­ni­ca­tions at the Uni­ver­si­ty of Michi­gan and a senior edi­tor at
In These Times
. Her forth­com­ing book is
In Our Prime: How Old­er Women Are Rein­vent­ing the Road Ahead.
.