Temple's Adjunct Faculty to Join Thousands of Others in Citywide Union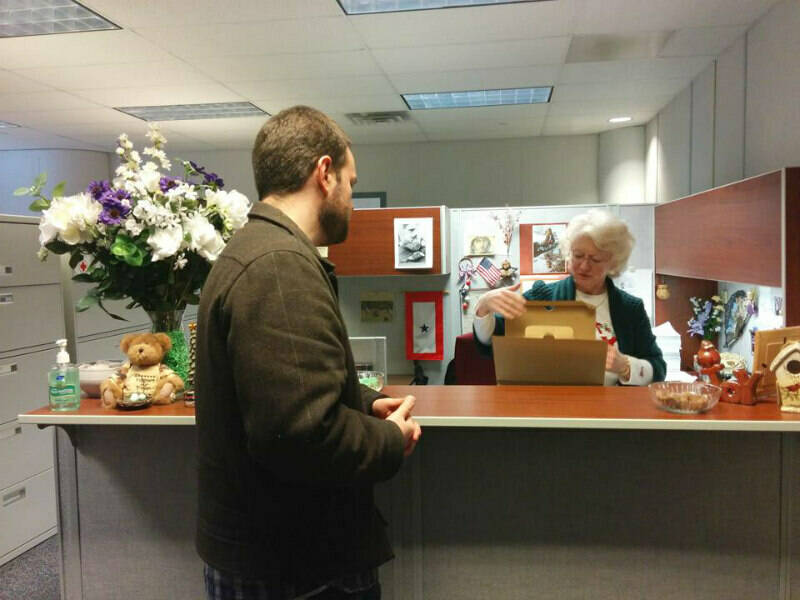 On Decem­ber 17, adjunct fac­ul­ty at Tem­ple Uni­ver­si­ty in Philadel­phia com­plet­ed their card count and applied to the Penn­syl­va­nia Labor Rela­tions Board for union sta­tus. They are seek­ing to orga­nize with the Unit­ed Aca­d­e­mics of Philadel­phia (UAP), the Amer­i­can Fed­er­a­tion of Teach­ers (AFT) local for adjunct fac­ul­ty, and the Tem­ple Asso­ci­a­tion of Uni­ver­si­ty Offi­cials, the AFT union for Temple's full-time faculty.
The uni­ver­si­ty employs approx­i­mate­ly 1,100 adjunct instruc­tors. The UAP required sig­na­tures from 60 per­cent of the fac­ul­ty to apply for authorization.
Eliz­a­beth Spencer, a cre­ative writ­ing instruc­tor at Tem­ple Uni­ver­si­ty, said in a state­ment that the win would ben­e­fit both teach­ers and stu­dents: ​"Being able to nego­ti­ate over mean­ing­ful job secu­ri­ty and know­ing whether I'll be able to return to Tem­ple next semes­ter will improve the edu­ca­tion­al expe­ri­ence for my students."
Teach­ing as an adjunct can be a chaot­ic expe­ri­ence. Instruc­tors often work at mul­ti­ple cam­pus­es, have class­es added or can­celled at the last minute and are almost always uncer­tain whether or not they will even be teach­ing the fol­low­ing semes­ter. In addi­tion to the posi­tions' con­stant uncer­tain­ty, most adjuncts lack decent wages or ben­e­fits. Yet this work­force makes up a large per­cent­age of fac­ul­ty across the coun­try and, at some insti­tu­tions, is respon­si­ble for teach­ing as much as 60 per­cent of courses.
As a result, adjuncts in recent years have been work­ing togeth­er in a con­cert­ed effort to orga­nize. The AFT and the Ser­vice Employ­ees Inter­na­tion­al Union (SEIU) have been exper­i­ment­ing with a new strat­e­gy of orga­niz­ing city­wide, not just indi­vid­ual cam­pus­es. UAP, for instance, has not only mem­bers from Tem­ple, but from the Uni­ver­si­ty of Penn­syl­va­nia, Bryn Mawr, Swarth­more, Com­mu­ni­ty Col­lege of Philadel­phia, and St. Joseph's.
SEIU's pro­gram, Adjunct Action, has suc­ceed­ed in secur­ing rep­re­sen­ta­tion for adjuncts at schools in Wash­ing­ton D.C., Los Ange­les and Boston. At North­east­ern Uni­ver­si­ty in Boston, the instruc­tors won against a uni­ver­si­ty that hired the noto­ri­ous union bust­ing law firm of Jack­son Lewis. And on Decem­ber 16, the Nation­al Labor Rela­tion Board issued a deci­sion that would allow adjunct fac­ul­ty at Pacif­ic Luther­an Uni­ver­si­ty, in Taco­ma, Wash­ing­ton, to join SEIU local 925. As dif­fi­cult as pub­lic uni­ver­si­ties have been to orga­nize, pri­vate schools have been even more resistant.
These suc­cess­es are begin­ning to pro­duce the kind of sta­bil­i­ty adjuncts are look­ing for. When Tufts Uni­ver­si­ty nego­ti­at­ed with its adjunct fac­ul­ty this fall, the agree­ment gave adjunct fac­ul­ty sta­ble one-year con­tracts, and with more expe­ri­ence they can become eli­gi­ble for two and three-year con­tracts. It also increased pay by 40 per­cent and revamps the eval­u­a­tion process to focus on improve­ment, not punishment.
At Tem­ple, Spencer looked for­ward to hav­ing that same sta­bil­i­ty. ​"By nego­ti­at­ing a fair con­tract with Tem­ple, I know I'm work­ing toward pro­vid­ing sta­bil­i­ty for my family."
Kevin is an edu­ca­tor and free­lance writer in Chica­go. Fol­low him on Twit­ter at @kevinsolari_.