The Appeal of the UK's Radical Right
UKIP is reaching the 'left behind' white working class.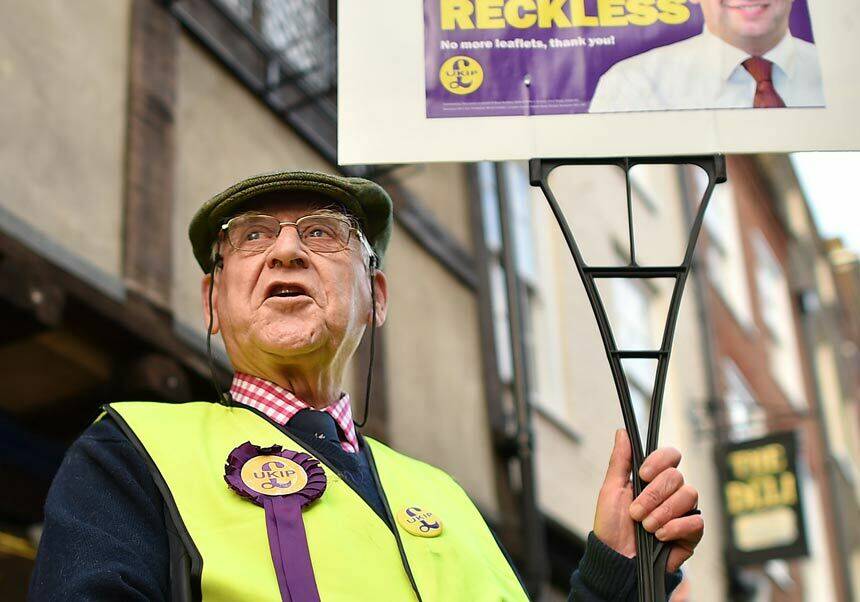 There were boys in the Lon­don school where I was teach­ing in the ear­ly 1970s who couldn't wait to leave school and start work. They did not wel­come the rais­ing of the school-leav­ing age from 15 to 16 in 1972, and were occa­sion­al­ly giv­en to teas­ing us teach­ers for accept­ing what they thought of as a low-wage, unin­ter­est­ing job. They were most­ly vin­di­cat­ed, as there were real jobs await­ing them. That changed in the 1980s. I had left school-teach­ing by then, and I often won­dered what hap­pened to those live­ly and over-con­fi­dent boys when Mar­garet Thatch­er laid waste to man­u­fac­tur­ing in this coun­try and broke the trades unions in the process.
UKIP now appeals, according to the book's authors, to what they call 'left behind groups,' those who see 'a cosmopolitan, multicultural and globalised Britain as an alien and threatening place.'
One answer is offered by Revolt on the Right: Explain­ing Sup­port for the Rad­i­cal Right in Britain, an aca­d­e­m­ic study of the Unit­ed King­dom Inde­pen­dence Par­ty (UKIP) by Robert Ford and Matthew Good­win. Found­ed in 1993 as a sin­gle-issue group ded­i­cat­ed to tak­ing the UK out of the Euro­pean Union, UKIP has mutat­ed errat­i­cal­ly over 20 years to become a pop­ulist right-wing par­ty that is seen as a seri­ous threat to the estab­lished order.
UKIP now appeals, accord­ing to the book's authors, to what they call ​"left behind groups," those who see ​"a cos­mopoli­tan, mul­ti­cul­tur­al and glob­alised Britain as an alien and threat­en­ing place." The major­i­ty are men; most are over 55, white and work­ing-class; many have been unem­ployed or under­em­ployed for years. Few had much edu­ca­tion beyond the age of 16. Para­dox­i­cal­ly, the authors sug­gest that these UKIP sup­port­ers are often a good deal less inter­est­ed in the issue of EU mem­ber­ship than in UKIP's hos­til­i­ty to immi­gra­tion, and to West­min­is­ter pol­i­tics and politi­cians. Many also once belonged to trades unions and vot­ed for ​"Old Labour": Labour, that is, pre-Tony Blair.
The authors view these groups as a symp­tom of tumul­tuous social change, the kind of change that oth­er West­ern coun­tries have also expe­ri­enced. We've sim­ply come lat­er to the shift among work­ing-class vot­ers from Left to extreme Right than, for instance, France.
Since this book came out last year, two Tory MPs have defect­ed to UKIP and been returned to Par­lia­ment in by elec­tions. By far UKIP's great­est suc­cess, how­ev­er, is in elect­ing, through a sys­tem of pro­por­tion­al rep­re­sen­ta­tion, 24 of the UK's 73 MEPs (Mem­bers of the Euro­pean Par­lia­ment) in Brus­sels and win­ning 163 seats in the most recent munic­i­pal elec­tions, though they have not yet won con­trol of any local gov­ern­ments. The expec­ta­tion is that UKIP will run can­di­dates for almost every seat in Par­lia­ment in May's Gen­er­al Elec­tion, though we may be pro­tect­ed from hav­ing Nigel Farage (the head of UKIP) as our rep­re­sen­ta­tive on earth by our first-past-the post, win­ner-take-all elec­toral sys­tem. UKIP's mem­ber­ship has grown, but most peo­ple sus­pect it will have trou­ble win­ning many seats, since its sup­port base among those ​"left behind groups" is spread across the coun­try rather than hud­dling in any one constituency.
Ford and Good­win have writ­ten a dis­pas­sion­ate and well researched book about this new polit­i­cal par­ty, its his­to­ry and its pos­si­ble future. There are lacu­nae: not enough about the party's finan­cial back­ers, nor about the relat­ed weak­en­ing of the unions and of the work­ing-class worlds many of these ​"left-behind" peo­ple once looked to. I should have liked, too, more per­son­al tes­ti­mo­ny from peo­ple who have moved toward UKIP. How­ev­er, the book makes up for that by describ­ing the cre­ation of a new polit­i­cal par­ty (and they com­pare this at moments with the brief suc­cess­es of the Lib­er­al Demo­c­ra­t­ic Par­ty in the 1980s) from the view­point of those who are doing it, so that we get inter­est­ing insights into inter­nal dis­putes and into UKIP's per­spec­tive on the exploitable vul­ner­a­bil­i­ties of the main parties.
This is in many ways a dis­mal sto­ry of our times, though it's pos­si­ble to feel that it is less the growth of a right-wing pol­i­tics that is sur­pris­ing and dis­may­ing than the thought of lives so blight­ed by unem­ploy­ment, so unheard and pow­er­less, that they are pre­pared to vote for a par­ty as chaot­ic and neg­a­tive as UKIP.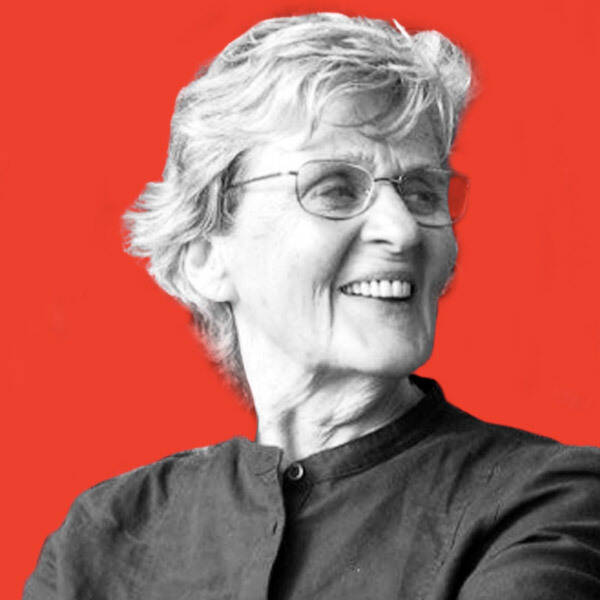 Jane Miller
lives in Lon­don, and is the author, most recent­ly, of
In My Own Time: Thoughts and After­thoughts
(
2016
), a col­lec­tion of her
In These Times
columns and interviews.