The Barriers to Black-Brown Unity
Can Chicago's black and brown communities come together to elect a new mayor?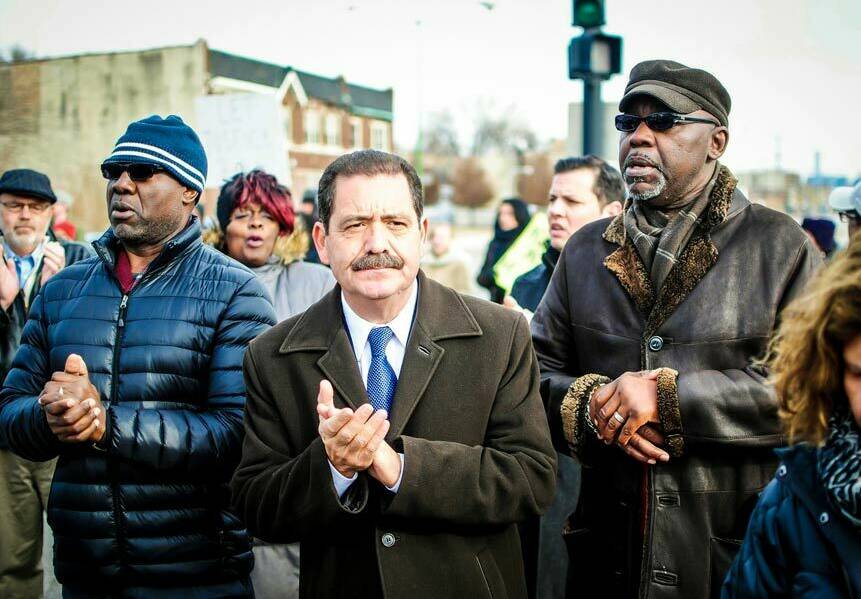 Of the many challenges Cook County Commissioner Jesus ​"Chuy" Garcia faces in his bid to unseat Chicago Mayor Rahm Emanuel this February, the most formidable for the lone Latino in the race is attracting the support of the city's black electorate.
The legacy of conquest and colonialism in Latin America is considerably different than that of U.S. slavery and Jim Crow, and there are too few attempts to familiarize each group with the other's history.
This would seem an unlikely obstacle in a predominately minority city like Chicago, where the political benefits of an African-American and Latino coalition are a no-brainer. After all, in 1983 black and brown unity helped elect Harold Washington, one of America's most admired black mayors. Garcia can bask in that noble history; he played a role in mobilizing Latinos for Washington. But in the 32 years since Washington's election, relations between the city's two largest minority groups have soured.
The first rifts appeared soon after Washington's death in 1987. When the black base split over which alderman should succeed Washington, Latino supporters were set adrift, and the remnants of the city's infamous Democratic Machine exploited that uncertainty. After Richard M. Daley defeated Washington's placeholder successor, Eugene Sawyer, the Daley administration kept the black-brown coalition off balance by pitting the gains of one group against the other — replacing black officials with Latinos, for instance — in order to forestall the unity necessary for any serious Daley challenger.
That is not to say that there aren't organic differences between the two groups. As a long-time observer of these black-brown coalition attempts, I've seen a number of factors hamper them. Most glaring are the language differences and distinct historical experiences. The legacy of conquest and colonialism in Latin America is considerably different than that of U.S. slavery and Jim Crow, and there are too few attempts to familiarize each group with the other's history. Latinos are also more culturally diverse than black Americans. And some African Americans resent Latinos for enjoying the gains of the Civil Rights Act without having invested as much effort in the movement.
In the face of all this, few political campaigns in the United States (except for high-stakes presidential races) have successfully brought the two groups together. Yet forging those electoral links is the most logical strategy to challenge the white-dominated political hegemony, and it's essential for the four candidates seeking to oust Emanuel— especially Garcia, who has the strongest chance. Blacks and Latinos comprise about 60 percent of the city's population, and unless they unite against Emanuel, most pundits predict his re-election.
Today, the biggest barrier to a black-brown coalition is the specter of undocumented immigrants taking jobs from African Americans. While institutional black leadership remains aligned with Latino immigrant advocacy groups, protests from grassroots African-American organizations are getting louder. Voice of the Ex-Offender (VOTE), an activist group calling for community development in poor black neighborhoods, stridently opposes any black-brown alliance. VOTE argues not only that Latinos take jobs from low-income African Americans, but that they skim off lucrative city contracts at blacks' expense. (The first claim is discredited by the relatively low black jobless rates in cities with large immigrant populations; the second is better explained as a strenuous effort to give Latinos access to city contracts from which they were once excluded.)
Robert Starks, director of the Harold Washington Institute for Research and Policy Studies at Northeastern Illinois University, thinks the jobs competition between African Americans and Latino immigrants is exaggerated, and that black-brown unity is necessary to ​"fight for equity in a system with a vested interest in white supremacy." He says that many black activists have expressed support for Garcia. ​"I worked with Chuy during Harold's campaign and he has remained steadfast and strong," says Starks, who adds that more black leaders might have come out in support of Garcia were there not four black candidates in the running initially.
Garcia is aware of this ongoing debate within the black community. He said similar discussions also are happening in Latino communities as progressive political strategists continue the struggle to find unifying themes.
That is, other than one: No more Rahm.
Socialism ... Seriously
"The most fun and accessible introduction to socialist ideas I've ever read."—Anand Gopal
For a limited time, when you donate $20 or more to support In These Times, we'll send you a copy of the new, expanded edition of Socialism ... Seriously by Danny Katch.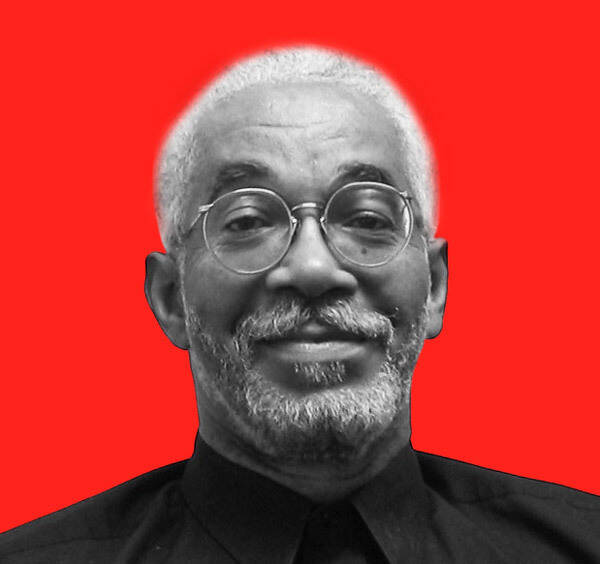 Salim Muwakkil
is a senior editor of
In These Times
, where he has worked since
1983
. He is the host of The
Salim Muwakkil
show on WVON, Chicago's historic black radio station, and he wrote the text for the book
HAROLD: Photographs from the Harold Washington Years
.