The Barriers to Black-Brown Unity
Can Chicago's black and brown communities come together to elect a new mayor?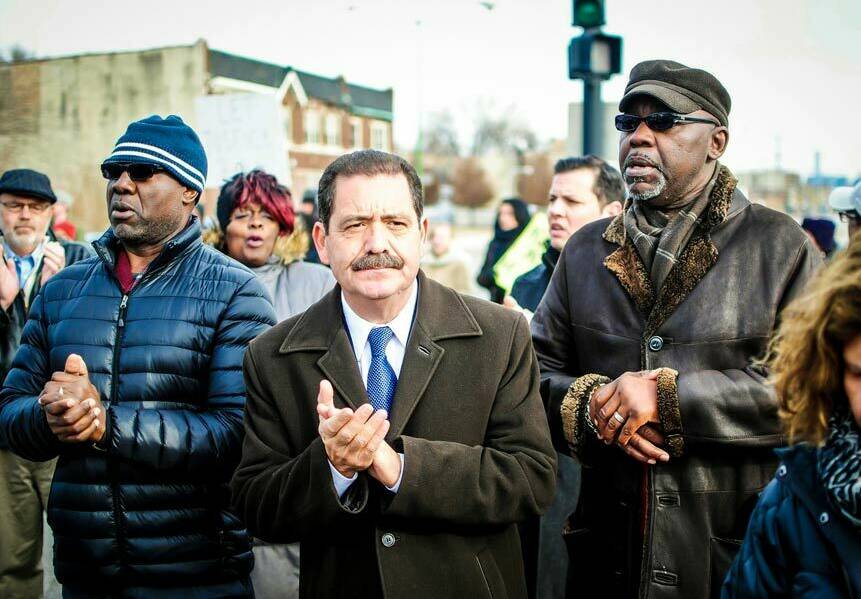 Of the many chal­lenges Cook Coun­ty Com­mis­sion­er Jesus ​"Chuy" Gar­cia faces in his bid to unseat Chica­go May­or Rahm Emanuel this Feb­ru­ary, the most for­mi­da­ble for the lone Lati­no in the race is attract­ing the sup­port of the city's black electorate.
The legacy of conquest and colonialism in Latin America is considerably different than that of U.S. slavery and Jim Crow, and there are too few attempts to familiarize each group with the other's history.
This would seem an unlike­ly obsta­cle in a pre­dom­i­nate­ly minor­i­ty city like Chica­go, where the polit­i­cal ben­e­fits of an African-Amer­i­can and Lati­no coali­tion are a no-brain­er. After all, in 1983 black and brown uni­ty helped elect Harold Wash­ing­ton, one of America's most admired black may­ors. Gar­cia can bask in that noble his­to­ry; he played a role in mobi­liz­ing Lati­nos for Wash­ing­ton. But in the 32 years since Washington's elec­tion, rela­tions between the city's two largest minor­i­ty groups have soured.
The first rifts appeared soon after Washington's death in 1987. When the black base split over which alder­man should suc­ceed Wash­ing­ton, Lati­no sup­port­ers were set adrift, and the rem­nants of the city's infa­mous Demo­c­ra­t­ic Machine exploit­ed that uncer­tain­ty. After Richard M. Daley defeat­ed Washington's place­hold­er suc­ces­sor, Eugene Sawyer, the Daley admin­is­tra­tion kept the black-brown coali­tion off bal­ance by pit­ting the gains of one group against the oth­er — replac­ing black offi­cials with Lati­nos, for instance — in order to fore­stall the uni­ty nec­es­sary for any seri­ous Daley challenger.
That is not to say that there aren't organ­ic dif­fer­ences between the two groups. As a long-time observ­er of these black-brown coali­tion attempts, I've seen a num­ber of fac­tors ham­per them. Most glar­ing are the lan­guage dif­fer­ences and dis­tinct his­tor­i­cal expe­ri­ences. The lega­cy of con­quest and colo­nial­ism in Latin Amer­i­ca is con­sid­er­ably dif­fer­ent than that of U.S. slav­ery and Jim Crow, and there are too few attempts to famil­iar­ize each group with the other's his­to­ry. Lati­nos are also more cul­tur­al­ly diverse than black Amer­i­cans. And some African Amer­i­cans resent Lati­nos for enjoy­ing the gains of the Civ­il Rights Act with­out hav­ing invest­ed as much effort in the movement.
In the face of all this, few polit­i­cal cam­paigns in the Unit­ed States (except for high-stakes pres­i­den­tial races) have suc­cess­ful­ly brought the two groups togeth­er. Yet forg­ing those elec­toral links is the most log­i­cal strat­e­gy to chal­lenge the white-dom­i­nat­ed polit­i­cal hege­mo­ny, and it's essen­tial for the four can­di­dates seek­ing to oust Emanuel— espe­cial­ly Gar­cia, who has the strongest chance. Blacks and Lati­nos com­prise about 60 per­cent of the city's pop­u­la­tion, and unless they unite against Emanuel, most pun­dits pre­dict his re-election.
Today, the biggest bar­ri­er to a black-brown coali­tion is the specter of undoc­u­ment­ed immi­grants tak­ing jobs from African Amer­i­cans. While insti­tu­tion­al black lead­er­ship remains aligned with Lati­no immi­grant advo­ca­cy groups, protests from grass­roots African-Amer­i­can orga­ni­za­tions are get­ting loud­er. Voice of the Ex-Offend­er (VOTE), an activist group call­ing for com­mu­ni­ty devel­op­ment in poor black neigh­bor­hoods, stri­dent­ly oppos­es any black-brown alliance. VOTE argues not only that Lati­nos take jobs from low-income African Amer­i­cans, but that they skim off lucra­tive city con­tracts at blacks' expense. (The first claim is dis­cred­it­ed by the rel­a­tive­ly low black job­less rates in cities with large immi­grant pop­u­la­tions; the sec­ond is bet­ter explained as a stren­u­ous effort to give Lati­nos access to city con­tracts from which they were once excluded.)
Robert Starks, direc­tor of the Harold Wash­ing­ton Insti­tute for Research and Pol­i­cy Stud­ies at North­east­ern Illi­nois Uni­ver­si­ty, thinks the jobs com­pe­ti­tion between African Amer­i­cans and Lati­no immi­grants is exag­ger­at­ed, and that black-brown uni­ty is nec­es­sary to ​"fight for equi­ty in a sys­tem with a vest­ed inter­est in white suprema­cy." He says that many black activists have expressed sup­port for Gar­cia. ​"I worked with Chuy dur­ing Harold's cam­paign and he has remained stead­fast and strong," says Starks, who adds that more black lead­ers might have come out in sup­port of Gar­cia were there not four black can­di­dates in the run­ning initially.
Gar­cia is aware of this ongo­ing debate with­in the black com­mu­ni­ty. He said sim­i­lar dis­cus­sions also are hap­pen­ing in Lati­no com­mu­ni­ties as pro­gres­sive polit­i­cal strate­gists con­tin­ue the strug­gle to find uni­fy­ing themes.
That is, oth­er than one: No more Rahm.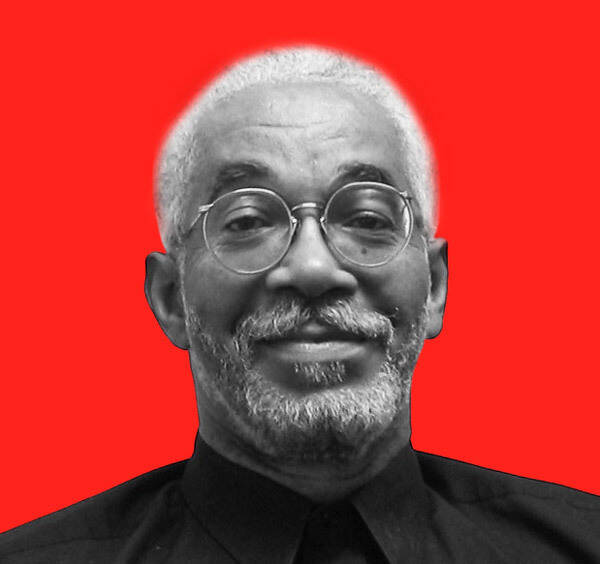 Sal­im Muwakkil
is a senior edi­tor of
In These Times
, where he has worked since
1983
. He is the host of The
Sal­im Muwakkil
show on WVON, Chicago's his­toric black radio sta­tion, and he wrote the text for the book
HAROLD: Pho­tographs from the Harold Wash­ing­ton Years
.