Brexit, Trump and What We've Failed To Learn From the 1930s
Perhaps dark undercurrents rest beneath every society, waiting for a depression or a demagogue to unleash them.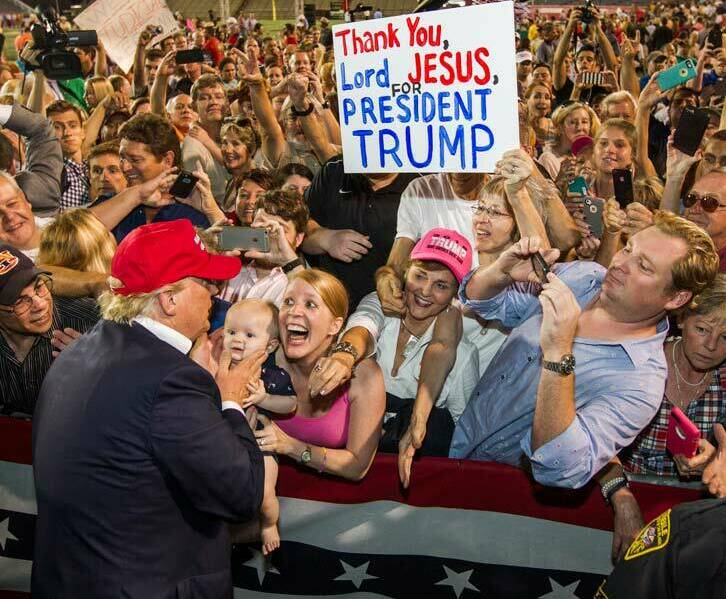 Who were the 43.9 per­cent of Ger­man vot­ers who vot­ed for Hitler in 1933, and who were the 47.5 per­cent of vot­ing Amer­i­cans who elect­ed Trump on Novem­ber 8? And who, for that mat­ter, were the 52 per­cent of British vot­ers who vot­ed us out of the Euro­pean Union in June? They can't all have been resent­ful, gullible, white, mid­dle-aged men. In both cas­es, it turns out, a good many were women; and then there were the abstain­ers. Alan Bul­lock, one of Hitler's biog­ra­phers, blames the Ger­man Right, who ​"for­sook a true con­ser­vatism" when they backed Hitler to be chan­cel­lor. Could the same be said of the Amer­i­can Repub­li­can Par­ty? Did they do enough to stop Trump? There's no ques­tion that David Cameron here in the U.K. called the ref­er­en­dum in order to hold off his trou­ble­some right wing, unleash­ing the chief Brex­iters — and those greed­i­est for pow­er, Boris John­son and Michael Gove — to lie to the dis­con­tent­ed and make-believe that leav­ing Europe would solve their gen­uine travails.
These are dark days, and I can only hope that my invoking of the '30s is hyperbolic.
I fear that most of the Trump and Brex­it vot­ers share, among oth­er things, appar­ent igno­rance, amne­sia, or both, about what hap­pened to Ger­many and then to the whole of Europe between 1934 and 1945. And per­haps those of us on the oth­er side have too blithe­ly assumed that the poi­sons of racism, class hatred, and misog­y­ny had at least been addressed and part­ly con­tained by the post-war set­tle­ment in Europe and the civ­il rights move­ment in Amer­i­ca. Per­haps these lethal feel­ings and ideas lurk per­ma­nent­ly and vig­i­lant­ly in the sew­ers beneath even the most civilised soci­eties, and need only a depres­sion and a dem­a­gogue to let them out.
Bul­lies have usu­al­ly been bul­lied them­selves and laughed at. A British jour­nal­ist inter­viewed Hitler in 1934 in Berlin. ​"Don't for­get," Hitler remind­ed him, ​"how peo­ple laughed at me 15 years ago when I declared that, one day, I would gov­ern Ger­many. They laugh now, just as fool­ish­ly, when I declare that I shall remain in pow­er." Trump's prob­lems with his hair and his hands hint at some such ancient laugh­ter he is unable to forget.
These are dark days, and I can only hope that my invok­ing of the ​'30s is hyper­bol­ic. But I don't think it is. Here, a gov­ern­ment tasked with nego­ti­at­ing us out of Europe in order to regain ​"British sov­er­eign­ty" is pre­pared to ignore Par­lia­ment as it does so. The Right has failed, but so have we on the Left. Were we roman­ti­cis­ing the work­ing class and our involve­ment with it, whether polit­i­cal­ly or in our work as teach­ers or writ­ers? Or did we sim­ply fail to see how the destruc­tion of almost all man­u­fac­tur­ing in this coun­try and the delib­er­ate under­min­ing of Trades Unions dur­ing the Thatcherite ​'80s would require a new pol­i­tics and a deep­er under­stand­ing of the changes that have trans­formed work­ing-class life, par­tic­u­lar­ly in the north?
Many of us heaved a sigh of relief in 1997, when Tony Blair and New Labour won the elec­tion. Our relief was short-lived, how­ev­er: New Labour did not con­cern itself much with the effects of unem­ploy­ment, inequal­i­ty or new technologies.
Then there was the reces­sion in 2008, echo­ing the Great Depres­sion of the late 1920s, that pro­vid­ed the soil and the oxy­gen for the growth of fas­cism in the 1930s. Are we com­ing close to a moment like that now? We're told here that we must lis­ten to people's wor­ries about immi­grants and refugees, and we do — and, for the most part, these wor­ri­ers come from com­mu­ni­ties that have lit­tle expe­ri­ence of either but use them as a pre­text for blame and explain­ing what is wrong with life.
The Euro­pean Union wasn't per­fect: often top-heavy, insen­si­tive, bureau­crat­ic. But it was not the cause of pover­ty, injus­tice and inequal­i­ty in this coun­try, any more than the pres­ence of work­ers, stu­dents and asy­lum seek­ers from Europe or else­where is the cause of what is not func­tion­ing here. Nor are Mex­i­cans nor Mus­lims nor women nor dis­abled peo­ple nor LGBT peo­ple the cause of America's dif­fi­cul­ties. A great many Amer­i­cans vot­ed for some­one who told them the oppo­site and that he would change their lives. They, like those who vot­ed for Brex­it, have been dis­as­trous­ly misled.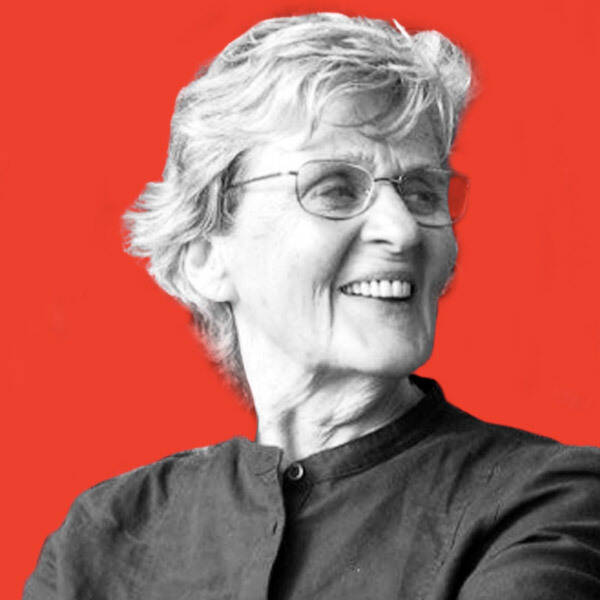 Jane Miller
lives in Lon­don, and is the author, most recent­ly, of
In My Own Time: Thoughts and After­thoughts
(
2016
), a col­lec­tion of her
In These Times
columns and interviews.