The Collective That Saved Jazz
The Association for the Advancement of Creative Musicians brought jazz back from the brink by connecting it to black struggle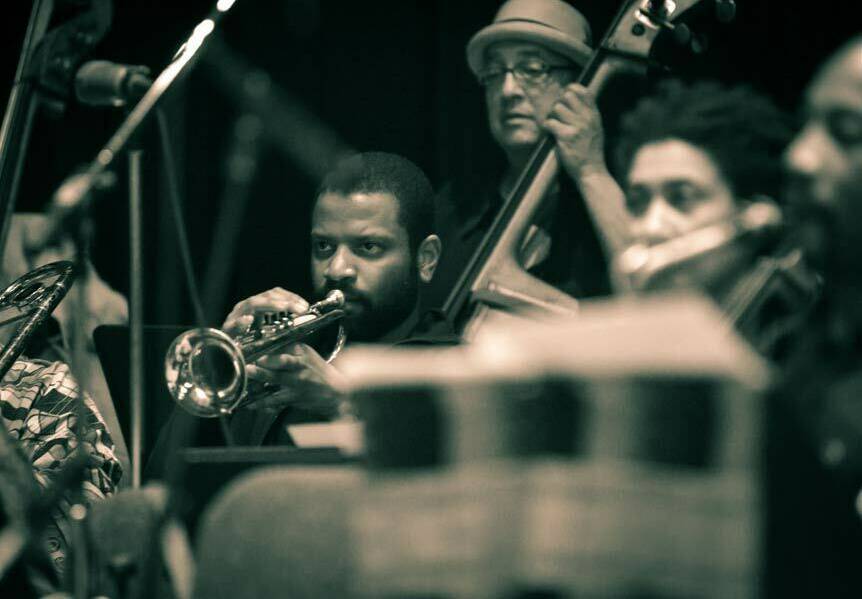 This year, a tru­ly gold­en anniver­sary is tak­ing place in Chica­go: the 50th birth­day of the Asso­ci­a­tion for the Advance­ment of Cre­ative Musi­cians (AACM), an orga­ni­za­tion unlike any oth­er in the his­to­ry of jazz music — or any musi­cal genre, for that matter.
The 1960s were a period of great ferment in many musical genres, but especially in jazz, where new and musically transgressive styles were combining with the political defiance that characterized the developing Black Power movement.
The AACM is at once a man­age­ment firm, artis­tic salon, aes­thet­ic man­i­festo, train­ing ground for young musi­cians and musi­cal man­i­fes­ta­tion of black cul­tur­al nation­al­ism. In short, it's hard to pin down. But what's clear is this: It is the most illus­tri­ous jazz col­lec­tive in history.
The AACM was formed in Chica­go in 1965, when jazz was los­ing its pop cur­ren­cy to rhythm and blues and rock ​'n' roll. For jazz musi­cians, as AACM mem­ber George Lewis explains in his 2007 book, A Pow­er Stronger than Itself: The AACM and Amer­i­can Exper­i­men­tal Music, every­thing was begin­ning to evap­o­rate: club dates, dance-band jobs, instru­men­tal record­ing ses­sions. And so musi­cians came togeth­er and orga­nized, under the log­ic that if the clubs refused to hire them, they would cre­ate their own venues and put on their own concerts.
"[Muhal Richard Abrams, Steve McCall and I] met in my liv­ing room on 75th Street and decid­ed to do some­thing about our lack of employ­ment," explains trum­peter Kelan Phil Cohran, one of the AACM's cofounders.
Abrams already had formed a group, the Exper­i­men­tal Band, for Chica­go jazz musi­cians frus­trat­ed by the styl­is­tic straight­jack­ets required for com­mer­cial employ­ment, and mem­bers of that group quick­ly joined the AACM.
Sud­den­ly there was a group of expe­ri­enced musi­cians who gath­ered to per­form their own kind of music, unteth­ered from the genre cat­e­gories — bop, post-bop, cool jazz — that cir­cum­scribed jazz at that time. The group embraced a styl­is­tic free­dom sim­i­lar to the music being pro­duced by East Coast titans like John Coltrane and Pharaoh Sanders, but also sought to carve son­ic ter­ri­to­ry unique from the New York City jazz colos­sus that for decades had over­shad­owed the Windy City. AACM mem­bers were known for a free and play­ful impro­vi­sa­tion style with an empha­sis on Africa.
The 1960s were a peri­od of great fer­ment in many musi­cal gen­res, but espe­cial­ly in jazz, where new and musi­cal­ly trans­gres­sive styles were com­bin­ing with the polit­i­cal defi­ance that char­ac­ter­ized the devel­op­ing Black Pow­er move­ment. Jazz was being rede­fined as anthemic to black iden­ti­ty. The AACM embod­ied that in its cre­do, ​"Great Black Music: Ancient to the Future."
One of the first col­lec­tives to emerge from this fer­ment was the Art Ensem­ble of Chica­go, burst­ing out of the gate with a dis­cor­dant urgency, uncon­ven­tion­al instru­ments and Afro­cen­tric garb. The iron­ic jux­ta­po­si­tion of the group's sedate name and its insur­gent agen­da embod­ied the AACM's inten­tion to upend tra­di­tion­al notions of artis­tic integrity.
The AACM's com­mu­nal spir­it bol­stered mem­bers' indi­vid­ual wills dur­ing lean times when com­mer­cial rewards were few. Mem­bers such as pianist and com­pos­er Abrams, flutist Nicole Mitchell, trum­peter Lester Bowie, trom­bon­ist Lewis, and sax­o­phon­ists Joseph Jar­man, Antho­ny Brax­ton, Roscoe Mitchell, Hen­ry Thread­g­ill and Fred Ander­son, pro­duced a wel­ter of orig­i­nal music that gained crit­i­cal acclaim.
The AACM's longevi­ty is explained in part by its con­nec­tion to black strug­gle. When Cohran cofound­ed the group at age 38, he says, deep involve­ment in the black move­ment was a pri­ma­ry motive. ​"We were spir­i­tu­al­ly con­nect­ed to the aspi­ra­tions of black peo­ple and those aspi­ra­tions are a source of con­tin­u­ous inspi­ra­tion," he tells In These Times. Cohran's per­son­al exam­ple has inspired a group called Hyp­not­ic Brass Ensem­ble, a pop­u­lar eight-part brass ensem­ble whose mem­bers all hap­pen to be Cohran's sons. The AACM also oper­ates a school pro­vid­ing free musi­cal edu­ca­tion and instru­ments to dis­ad­van­taged chil­dren in Chicago.
The cel­e­bra­tion of the AACM's 50th anniver­sary is an all-year affair, with mul­ti­me­dia events and con­certs, an exhib­it at the Muse­um of Con­tem­po­rary Art, and a gala con­cert at the Uni­ver­si­ty of Chica­go. The enor­mi­ty of cel­e­bra­tion is a reflec­tion of the size of the collective's con­tri­bu­tions to Chicago's jazz her­itage, which can't be overstated.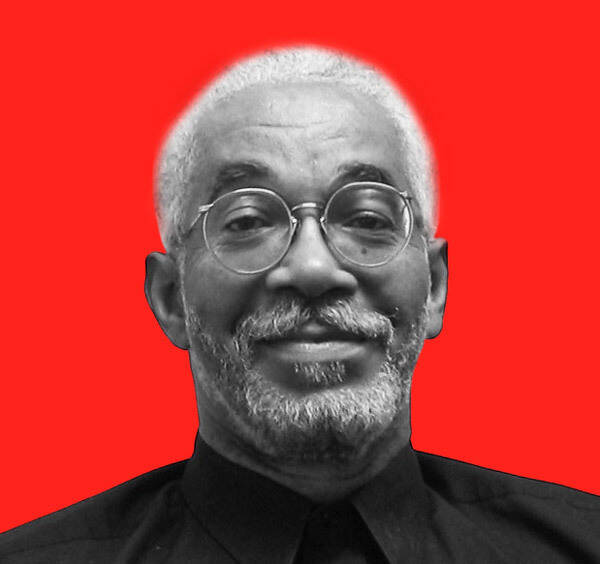 Sal­im Muwakkil
is a senior edi­tor of
In These Times
, where he has worked since
1983
. He is the host of The
Sal­im Muwakkil
show on WVON, Chicago's his­toric black radio sta­tion, and he wrote the text for the book
HAROLD: Pho­tographs from the Harold Wash­ing­ton Years
.