The Two Competing Visions for the Future of the Democratic Party
A change within the Democratic Party toward fairness and equality for the middle class has to start at the top.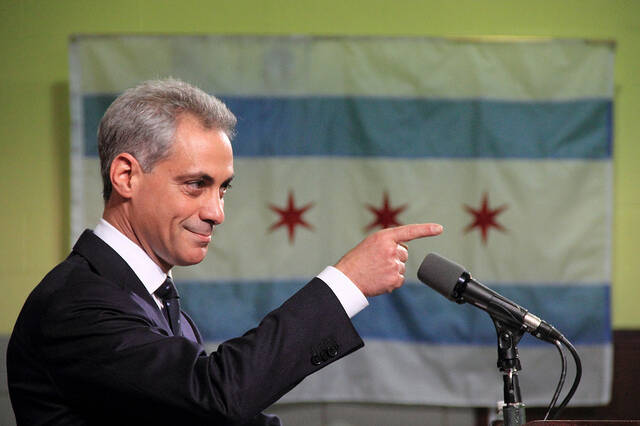 For those pin­ing for a Demo­c­ra­t­ic Par­ty that tries to rep­re­sent more than the whims of the rich and pow­er­ful, these are, to say the least, con­fus­ing times.
"We've put every Democrat in America on notice that there's a political price to pay for putting the demands of hedge-fund billionaires ahead of the needs of working families."
On the pres­i­den­tial cam­paign trail, Hillary Clin­ton has been pro­mot­ing stan­dard pro-mid­dle class rhetoric, yet also has been rak­ing in speak­ing fees from finan­cial firms. One of her poten­tial pri­ma­ry chal­lengers, for­mer Mary­land Gov. Mar­tin O'Mal­ley, has been sound­ing anti-Wall Street themes, but only after fin­ish­ing up two terms in office that saw his state plow more pub­lic pen­sion mon­ey into Wall Street firms, cost­ing tax­pay­ers hun­dreds of mil­lions of dol­lars in finan­cial fees.
Sim­i­lar­ly, in Wash­ing­ton, the anti-Wall Street fer­vor of those such as Mass­a­chu­setts Sen. Eliz­a­beth War­ren some­times seems as if it is on the ascent — that is, until big mon­ey comes calling.
Indeed, on the very same day Reuters report­ed on big banks threat­en­ing to with­hold cam­paign con­tri­bu­tions from Demo­c­ra­t­ic cof­fers, Demo­c­ra­t­ic law­mak­ers abrupt­ly coa­lesced around Charles Schumer as their next U.S. Sen­ate leader. CNN cap­tured in a blar­ing head­line how unflinch­ing an ally the New York sen­a­tor has been to the finan­cial elite: ​"Wall Street wel­comes expect­ed Chuck Schumer pro­mo­tion." Notably, Democ­rats appeared ready to pro­mote Schumer over Assis­tant Demo­c­ra­t­ic Leader Dick Durbin, who once dared to pub­licly com­plain that ​"banks frankly own" Capi­tol Hill.
It would be easy to con­clude that the sta­tus quo is win­ning Demo­c­ra­t­ic pol­i­tics — but a series of high-pro­file elec­tions shows the trends are marked­ly dif­fer­ent out­side the nation­al polit­i­cal arena.
Two years ago, the era of bil­lion­aire Repub­li­can May­or Michael Bloomberg and his Wall Street-wor­ship­ing city pol­i­tics end­ed when pop­ulist Demo­c­rat Bill de Bla­sio and a slate of pro­gres­sive city coun­cilors backed by New York's Work­ing Fam­i­lies Par­ty were swept into office promis­ing to increase tax­es on mil­lion­aires and fund uni­ver­sal pre-kinder­garten. A year lat­er, New York's con­ser­v­a­tive Demo­c­ra­t­ic Gov. Andrew Cuo­mo and his $40 mil­lion cam­paign war chest couldn't muster two-thirds of the Demo­c­ra­t­ic pri­ma­ry vote against an unknown pro­gres­sive oppo­nent named Zephyr Tea­chout. Though Cuo­mo was ulti­mate­ly reelect­ed, he was humil­i­at­ed, and his future prospects have been sig­nif­i­cant­ly diminished.
Now comes Chica­go, where May­or Rahm Emanuel has shut­tered schools, hand­ed out big cor­po­rate sub­si­dies, blocked a finan­cial trans­ac­tion tax and pushed for cuts to city work­ers' retire­ment ben­e­fits. He made the old cor­po­rate Demo­c­ra­t­ic assump­tion, bet­ting that he could eas­i­ly win reelec­tion by sim­ply spend­ing oppo­nents into the ground.
No doubt, Emanuel suc­ceed­ed in the lat­ter part of that equa­tion. With six-fig­ure checks from finan­cial exec­u­tives, he amassed $15 mil­lion and out­spent his top chal­lenger, Jesus ​"Chuy" Gar­cia, by a 12-to‑1 mar­gin. But because of a mas­sive grass­roots orga­niz­ing cam­paign, Gar­cia got enough votes to force the first may­oral runoff in the city's his­to­ry. At the same time, vot­ers added more pro­gres­sive voic­es to the city council.
Lam­bast­ed as ​"May­or 1 Per­cent," Emanuel has been forced to cham­pi­on more pro­gres­sive poli­cies to try to appease the Demo­c­ra­t­ic base — he sud­den­ly backed a $13 min­i­mum wage and signed an ordi­nance com­pelling devel­op­ers to pony up more cash for afford­able hous­ing. His under­fi­nanced oppo­nent Gar­cia still may lose the April 7th elec­tion, but in a city that has for decades been under the thumb of cor­po­rate Democ­rats' polit­i­cal machine, a deep­er vic­to­ry for pro­gres­sives has already happened.
"We've put every Demo­c­rat in Amer­i­ca on notice that there's a polit­i­cal price to pay for putting the demands of hedge-fund bil­lion­aires ahead of the needs of work­ing fam­i­lies," said Kris­ten Crow­ell, exec­u­tive direc­tor of the grass­roots Chica­go group Unit­ed Work­ing Fam­i­lies, a sis­ter orga­ni­za­tion of New York's pro­gres­sive Work­ing Fam­i­lies Party.
As per­plex­ing as the Demo­c­ra­t­ic Party's divide is, Crowell's straight­for­ward state­ment rings true. Nation­al Demo­c­ra­t­ic politi­cians may not yet be hear­ing the mes­sage, but if they hope to hang onto pow­er, they prob­a­bly should start listening.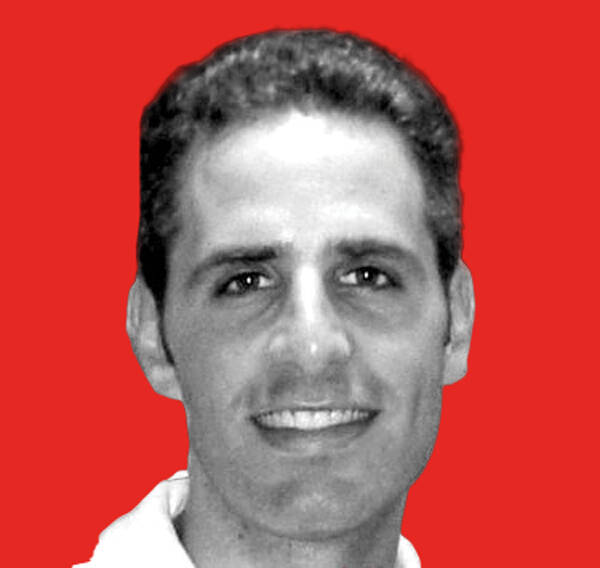 David Siro­ta
is an award­win­ning inves­tiga­tive jour­nal­ist and an
In These Times
senior edi­tor. He served as speech writer for Bernie Sanders'
2020
cam­paign. Fol­low him on Twit­ter @davidsirota.