The DCCC's Long, Ugly History of Sabotaging Progressives
The latest attacks on left challengers are no fluke: For decades the House Democratic fundraising body has put corporate, big-money interests first.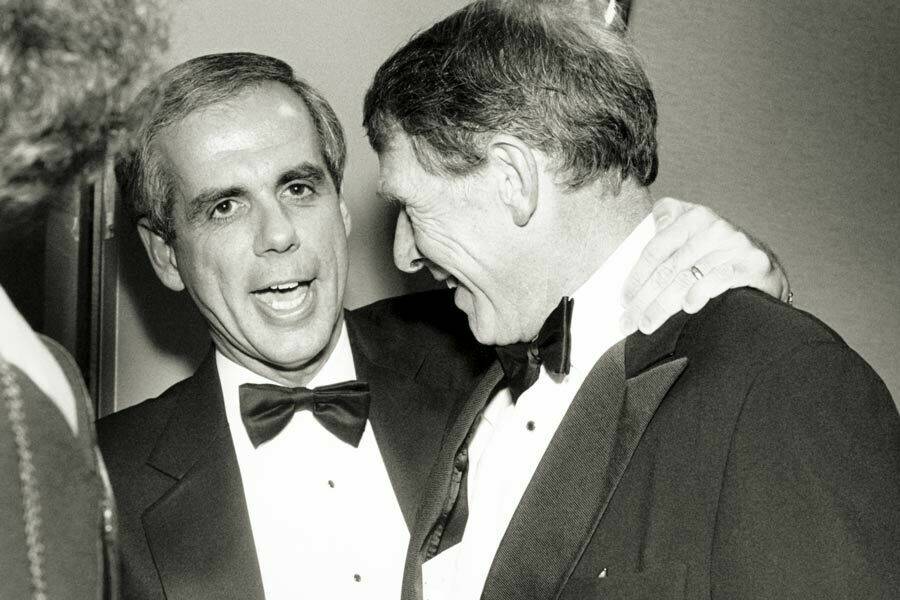 In Feb­ru­ary, the Demo­c­ra­t­ic Con­gres­sion­al Cam­paign Com­mit­tee (DCCC) attempt­ed to under­mine Demo­c­ra­t­ic pri­ma­ry can­di­date Lau­ra Moser out of fear she's too far left. The Hous­ton jour­nal­ist and activist is run­ning in Texas's 7th Dis­trict on a plat­form of sin­gle pay­er, gun con­trol and repro­duc­tive rights. In a move typ­i­cal­ly reserved for Repub­li­can oppo­nents, the DCCC — whose mis­sion is to fundraise for Demo­c­ra­t­ic House can­di­dates — post­ed oppo­si­tion research it had con­duct­ed on Moser. Cit­ing her recent move to Texas from Wash­ing­ton, D.C., and her campaign's pay­ments to her husband's D.C. research firm, the memo por­trayed her as cor­rupt and a carpetbagger.
One anonymous liberal congressman complained to the Wall Street Journal, "Our butts are being peddled around town, a dollar at a time."
Despite these attacks, Moser came in sec­ond in the pri­ma­ry, mov­ing on to a May 22 runoff.
This could well be the year the Democ­rats take con­trol of the House for the first time since 2010. Of the 90 seats the par­ty is tar­get­ing for Novem­ber, just 24 need to turn blue, a prospect made all the more excit­ing by the Bernie Sanders-inspired del­uge of pro­gres­sive can­di­dates around the coun­try. But the DCCC is emerg­ing as that movement's coun­ter­weight, if not down­right enemy.
TURN­ING THE HOUSE PURPLE
The DCCC, chaired by Rep. Ben Ray Lujan (DN.M.), has teamed up with the House's cen­trist Blue Dog cau­cus to recruit can­di­dates for the 2018 elec­tions, attempt­ing to repli­cate the 2006 strat­e­gy of then-DCCC chair Rahm Emanuel. Democ­rats did win back the House in 2006 (arguably due as much to George W. Bush's his­toric unpop­u­lar­i­ty as to Emanuel), but the influx of con­ser­v­a­tive Democ­rats con­tributed to a water­ing down of the Afford­able Care Act and Wall Street reform, a shift to aus­ter­i­ty, and, even­tu­al­ly, leg­isla­tive stale­mate.
That doesn't seem to both­er the DCCC.
The Committee's recruits are heav­i­ly weight­ed toward mil­i­tary vet­er­ans and for­mer nation­al secu­ri­ty offi­cials. Elis­sa Slotkin, a DCCC-backed can­di­date in Michigan's 8th Dis­trict, worked for the CIA in Iraq under John Negro­ponte before mov­ing to George W. Bush's Nation­al Secu­ri­ty Coun­cil and then Barack Obama's State and Defense Depart­ments. Slotkin was an archi­tect of the failed ​"surge" strat­e­gy in Iraq and con­tin­ues to claim it as a suc­cess. As recent­ly as 2014, she praised Negro­ponte—whose claim to fame is cov­er­ing up the atroc­i­ties com­mit­ted by Rea­gan-sup­port­ed right-wing forces in Cen­tral America.
The DCCC's can­di­dates also skew toward the well-heeled and well-con­nect­ed. An heir to a liquor for­tune, a mil­lion­aire phil­an­thropist, a fur­ni­ture com­pa­ny heir and for­mer State Depart­ment offi­cial, the for­mer exec­u­tive of a shoe com­pa­ny once accused of labor abus­es: All appear on the DCCC's 2018 ros­ter. Ang­ie Craig, run­ning in Minnesota's 2nd Dis­trict, was an exec­u­tive of a pow­er­ful med­ical tech­nol­o­gy com­pa­ny and spent her time there fun­nel­ing mon­ey to most­ly Republicans.
In Nebraska's 2nd Dis­trict, the DCCC lent a hand to Brad Ash­ford — a for­mer Repub­li­can who favors abor­tion restric­tions — at the expense of his more pro­gres­sive pri­ma­ry chal­lenger Kara East­man, who sup­ports repro­duc­tive rights, Medicare for All and oth­er pro­gres­sive poli­cies. Over in Virginia's 2nd, the DCCC swung in ear­ly behind busi­ness­woman Elaine Luria, a mil­i­tary vet­er­an who twice vot­ed for her Repub­li­can oppo­nent, over Karen Mal­lard, a union mem­ber who sup­ports a $15 min­i­mum wage and uni­ver­sal healthcare.
DCCC offi­cials and alum­ni have also report­ed­ly stepped in to nudge pro­gres­sive can­di­dates out of sev­er­al House races. In Colorado's 6th, a Demo­c­ra­t­ic-lean­ing swing dis­trict where Repub­li­can Rep. Mike Coff­man is con­sid­ered vul­ner­a­ble, par­ty offi­cials are report­ed­ly try­ing to clear the field for DCCC-trained for­mer Army Ranger Jason Crow. Levi Tille­mann, a pro­gres­sive can­di­date whose cam­paign is man­aged by a Sanders 2016 alum, says she was asked in Jan­u­ary by Minor­i­ty Whip Ste­ny Hoy­er — a for­mer DCCC offi­cial and major fundrais­er—to exit the race because Demo­c­ra­t­ic lead­ers had decid­ed ​"very ear­ly on" to back Crow.
In Pennsylvania's 7th Dis­trict, the DCCC pres­sured out a pro­gres­sive because they felt their pick would be a bet­ter fundrais­er. In California's 39th, it was to make way for a lot­tery-win­ning life­long Repub­li­can who switched par­ties because he believes the Democ­rats are clos­er than the GOP to Rea­gan-era Republicanism.
The DCCC appears reluc­tant to sup­port pro­gres­sives even when they present the only oppor­tu­ni­ty to flip a red seat. Last year, the Com­mit­tee large­ly stayed away from the spe­cial elec­tion for Montana's at-large dis­trict, spend­ing a mere $340,000 on pop­ulist Rob Quist's surg­ing cam­paign, com­pared to the mil­lions it poured into cen­trist John Ossoff's bid for Georgia's 6th district.
In the April 2017 spe­cial elec­tion for Kansas' ultra­con­ser­v­a­tive 4th Dis­trict after Mike Pom­peo was tapped as Trump's CIA direc­tor, pro­gres­sive James Thomp­son was frus­trat­ed that the DCCC put its resources to work only at the last minute. Thomp­son still came with­in sev­en points of flip­ping the dis­trict. Yet Thomp­son, who's run­ning again this year, isn't fea­tured on the DCCC's list of ​"Red to Blue" can­di­dates to sup­port — those run­ning in Repub­li­can-held dis­tricts ripe to turn.
For all this elec­tion­eer­ing, the DCCC's hit rate hasn't been stel­lar. In 2016, its pre­ferred can­di­dates lost 23 dis­tricts that Hillary Clin­ton won.
A LONG TRADITION
What explains the DCCC's aller­gy to pro­gres­sives? Part of the sto­ry lies in its history.
The 152-year-old orga­ni­za­tion has always been devot­ed to get­ting more Democ­rats elect­ed, but its sec­ondary mis­sion has increas­ing­ly become the court­ing of wealth. As cam­paigns became more expen­sive with the advent of tele­vi­sion, the DCCC began to alter its fundrais­ing strat­e­gy from a sin­gle annu­al din­ner to a year-round pro­gram with a full-time staff. In 1972, the Com­mit­tee was used as a vehi­cle to fun­nel mon­ey to mod­er­ate Democ­rats from donors ​"oppos­ing or cool" to George McGov­ern, as the Wash­ing­ton Post put it, but who didn't want the dona­tions to appear on their finan­cial reports. These includ­ed BankPac (the Amer­i­can Bankers Association's PAC) and the Mort­gage Bankers PAC, among others.
The DCCC's first major scan­dal came not long after. Chair Ohio Rep. Wayne Hays was tasked in 1973 with lead­ing cam­paign finance reform in the House, a ​"whop­ping con­flict of inter­est," as the Philadel­phia Inquir­er not­ed at the time. Hays was known to ​"donate" funds from the DCCC and else­where to Demo­c­ra­t­ic friends, even when they faced no GOP chal­lenger. As head of the House Admin­is­tra­tion Com­mit­tee, he dragged his feet on cam­paign finance reform and fought off attempts to unseat him by, among oth­er things, remind­ing fresh­men Democ­rats about the cam­paign funds he con­trolled. Hays ulti­mate­ly resigned in 1976 after a clerk alleged she had been hired to pro­vide him sex­u­al ser­vices on the tax­pay­ers' dime.
The chair of the DCCC from 1981 to 1989 was Rep. Tony Coel­ho (D‑Calif.), a fis­cal con­ser­v­a­tive who endorsed the bal­anced bud­get con­sti­tu­tion­al amend­ment. Coel­ho raised moun­tains of cash by open­ing up the DCCC's fundrais­ing to defense con­trac­tors, oil pro­duc­ers, ven­ture cap­i­tal­ists and oth­er busi­ness­peo­ple that, as he put it, ​"the par­ty kicked away in the 1970s." Coel­ho resigned under an eth­i­cal cloud, but lat­er served as an unpaid advi­sor to the Clin­ton admin­is­tra­tion, where he refused to pub­licly reveal his clients at his day job as an invest­ment banker.
Under Coel­ho, hun­dreds of lob­by­ists and lawyers start­ed attend­ing the DCCC's annu­al fundrais­ing din­ners. A brochure for Coelho's ​"Speaker's Club" promised mem­bers that, by donat­ing thou­sands of dol­lars, they would be ​"assured cour­te­ous and direct access to" and ​"relaxed inti­ma­cy" with Demo­c­ra­t­ic lead­ers and mem­bers of Con­gress. One anony­mous lib­er­al con­gress­man com­plained to the Wall Street Jour­nal, ​"Our butts are being ped­dled around town, a dol­lar at a time."
In 1981, as rep­re­sen­ta­tives of the com­modi­ties indus­try embarked on a mas­sive lob­by­ing effort to pre­vent a clam­p­down on a tax avoid­ance scheme, Coel­ho told Democ­rats on the Ways and Means Com­mit­tee that two of the indus­try reps were ​"friends of the Demo­c­ra­t­ic Par­ty, so don't be too rough on them."
Coel­ho even­tu­al­ly depart­ed Con­gress, but the inter­twin­ing of Demo­c­ra­t­ic pol­i­tics and mon­ey inter­ests nev­er did. In 1991, Steven Soren, an Iowa Demo­c­rat, wrote in the Wash­ing­ton Post of his ​"appalling" expe­ri­ence as a con­gres­sion­al can­di­date, which, for him, embod­ied a wor­ry­ing and ​"dra­mat­ic shift from par­tic­i­pa­to­ry democ­ra­cy to a high­ly cen­tral­ized and manip­u­la­tive system."
At DCCC work­shops in 1990, he explained, wide-eyed can­di­dates-to-be were impart­ed advice like: ​"Mon­ey dri­ves this town" (DCCC staff mem­ber Mar­ty Stone), ​"You have to sell your­self in Wash­ing­ton first" (con­sul­tant Tom King) and ​"Rais­ing cam­paign mon­ey from Wash­ing­ton PACs is much eas­i­er than from indi­vid­u­als because it's a busi­ness rela­tion­ship" (Nebras­ka Rep. Peter Hoagland). At one of the work­shops, Rep. Beryl Antho­ny (D‑Ark.), a for­mer head of the DCCC, told cor­po­rate PAC rep­re­sen­ta­tives that they would be able to pick win­ners in the room that would ​"make your board of direc­tors proud."
BIG MON­EY
Twen­ty-eight years lat­er, lit­tle has changed. While the DCCC has seen a ​"Trump bump" in the form of a record surge of small-dol­lar dona­tions for the 2018 elec­tion cycle, its mod­el is still stuck in big-donor mode. As The Inter­cept report­ed, the DCCC rou­tine­ly requires its can­di­dates to be able to raise at least $250,000 from the con­tacts in their phones, there­by lean­ing toward well-con­nect­ed, wealth­i­er can­di­dates who tend to sit on the party's right.
The DCCC's fund­ing struc­ture incen­tivizes can­di­dates who can cough up — or pull in — big sums. Much of the DCCC's purse is filled by the dues Demo­c­ra­t­ic House mem­bers pay every elec­tion cycle. A spread­sheet leaked to Buz­zfeed in 2014 detailed some of these dues: $450,000 to $800,000 for House lead­er­ship and $200,000 to $500,000 for com­mit­tee mem­bers and chief deputy whips. As a 2017 report from Issue One, an ethics watch­dog group, put it, these dues act as ​"com­mit­tee tax­es," forc­ing law­mak­ers to fundraise if they want to sit on or chair pow­er­ful com­mit­tees, and mak­ing fundrais­ing skills — not expe­ri­ence or knowl­edge — the most impor­tant qualification.
"Because of this pres­sure for fundrais­ing, mem­bers have to spend a whole lot of time dial­ing for dol­lars rather than leg­is­lat­ing," says Eric Heberlig, pro­fes­sor of polit­i­cal sci­ence at the Uni­ver­si­ty of North Car­oli­na at Charlotte.
These dues, which the DCCC's Sen­ate coun­ter­part doesn't levy, were at first lim­it­ed to top brass. Heberlig says this changed with the GOP's first-in-40-years takeover of the House in 1994. ​"The par­ty real­ized that if it got its incum­bent mem­bers to chip in, they could take mon­ey from donors who had busi­ness before Con­gress and shift it to com­pet­i­tive districts."
After legal lim­its were placed on ​"soft mon­ey" in 2002, the DCCC ratch­eted dues up sub­stan­tial­ly. When Min­neso­ta Rep. Collin Peter­son fell behind on his dues in 2004, Minor­i­ty Leader Nan­cy Pelosi and oth­er Democ­rats warned him that he would be passed over for a rank­ing posi­tion on the House Agri­cul­ture Com­mit­tee. He began rais­ing increas­ing amounts from busi­ness PACs and large donors
There's also the influ­ence of lob­by­ists. In 2017, the DCCC's top five lob­by­ing bundlers alone brought in more than $1.3 mil­lion. One was Nan­cy Zirkin of the Lead­er­ship Con­fer­ence on Civ­il and Human Rights, a pro­gres­sive group. The oth­er four — Steven Elmen­dorf, Vin­cent Rober­ti, David Thomas and Tony Podes­ta — count or have count­ed among their clients a dizzy­ing line-up of cor­po­rate giants, includ­ing just about every major phar­ma­ceu­ti­cal com­pa­ny you can think of: Pfiz­er, Amgen, Sig­ma, Novartis.
Three of these lob­by­ists — Podes­ta, Thomas and Elmen­dorf — have pre­vi­ous­ly rep­re­sent­ed the Phar­ma­ceu­ti­cal Research and Man­u­fac­tur­ers of Amer­i­ca, an indus­try lob­by­ing group that fierce­ly fights attempts to low­er drug prices.
Such fundrais­ing comes with access. A doc­u­ment leaked by one of the sus­pect­ed Russ­ian hack­ers in 2016 showed lob­by­ists for Gold­man Sachs and the Secu­ri­ties Indus­try and Finan­cial Mar­kets Asso­ci­a­tion — whose PACs had donat­ed to the DCCC — com­plain­ing to DCCC chair Ben Ray Luján about ​"mes­sag­ing demo­niz­ing Wall Street" and the influ­ence of Eliz­a­beth War­ren. Luján reas­sured them that War­ren didn't speak for the party.
Per­haps the influ­ence of Big Phar­ma donors helps explain why a DCCC-com­mis­sioned report leaked in Feb­ru­ary dis­cour­aged House mem­bers from cam­paign­ing on Medicare for All — the pol­i­cy that most dis­tin­guish­es pro­gres­sive chal­lengers from the DCCC's cen­trist picks.
MON­EY OVER POWER
Sanders has expressed dis­gust at the DCCC's recent efforts to stomp out pro­gres­sive chal­lengers. He told The Hill in March, ​"That just con­tin­ues the process of debas­ing the demo­c­ra­t­ic sys­tem in this coun­try and is why so many peo­ple are dis­gust­ed with pol­i­tics." He called the organization's attacks on Moser in Texas ​"appalling" and ​"unac­cept­able."
At a crit­i­cal time for the Demo­c­ra­t­ic Par­ty to start win­ning, the estab­lish­ment appears con­tent to fol­low the same blue­print that left the par­ty in elec­toral sham­bles. Then again, chal­leng­ing the sta­tus quo and advanc­ing a pro­gres­sive agen­da have nev­er been the busi­ness of the DCCC, so long as the mon­ey keeps flowing.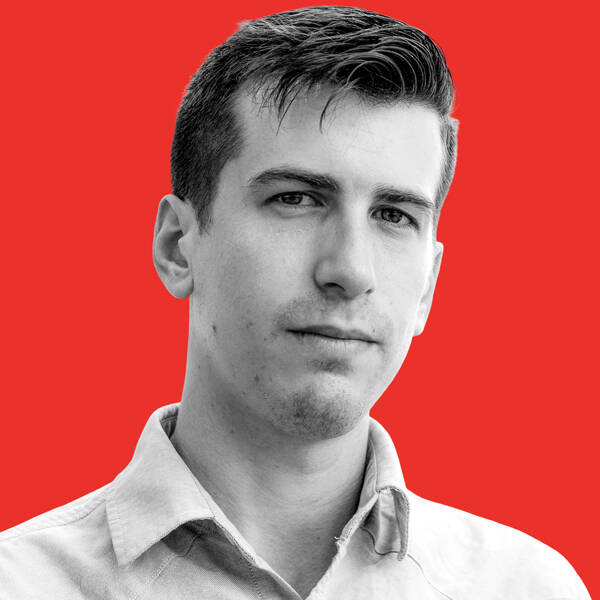 Branko Marcetic
is a staff writer at Jacobin mag­a­zine and a
2019
 – 
2020
Leonard C. Good­man Insti­tute for Inves­tiga­tive Report­ing fel­low. He is work­ing on a forth­com­ing book about Joe Biden.