The Newspaper That Transformed Black America—And The Course of History
How an ambitious migrant came to Chicago and changed history with the power of journalism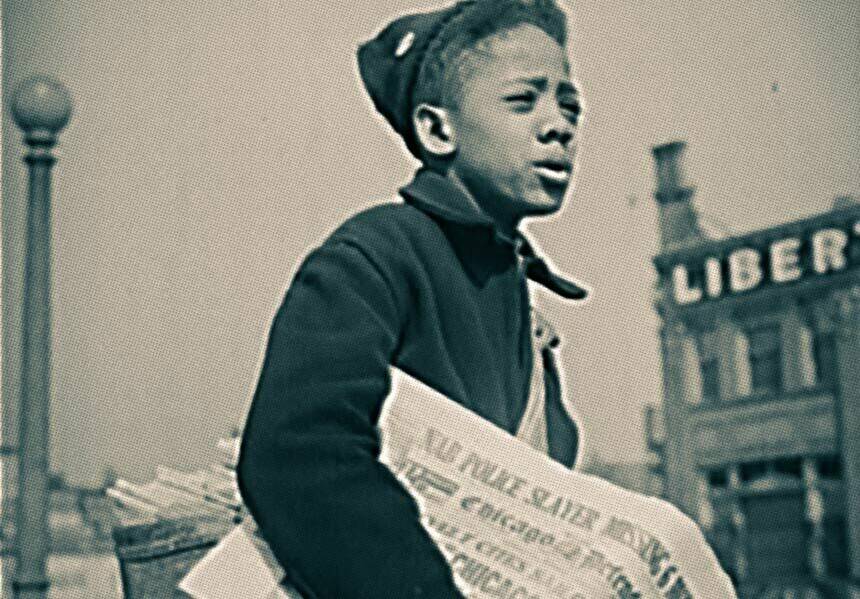 Jour­nal­ist Ethan Michaeli has penned an account of The Chica­go Defend­er—the more than 100-year old black news­pa­per where he worked as a copy edi­tor and reporter from 1991 to 1996 — that pays prop­er atten­tion to one of America's most influ­en­tial, though incred­i­bly unsung, insti­tu­tions. At 609 pages, The Defend­er: How the Leg­endary Black News­pa­per Changed Amer­i­ca, From the Age of the Pull­man Porters to the Age of Oba­ma has a heft com­men­su­rate with its mis­sion. In the process, Michaeli illu­mi­nates some dark cor­ners of history.
The real problem, Douglass said, "was whether the American people have honesty enough, loyalty enough, honor enough, patriotism enough to live up to their own Constitution."
The book starts out as a tale of how an ambi­tious dark-skinned migrant came to Chica­go and changed the course of his­to­ry with the pow­er of jour­nal­ism. His name was Robert S. Abbott, and he was born in 1869 on St. Simons Island just off the coast of Geor­gia, an area known for its Gul­lah cul­ture. Abbott made Chica­go his home after hear­ing a speech by Fred­er­ick Dou­glass at the 1893 World's Columbian Expo­si­tion (aka the Chica­go World's Fair). Abbott's pres­ence that day was in hon­or of a racial cel­e­bra­tion of sorts: the fair's ​"Col­ored Amer­i­can Day." Although this pub­lic recog­ni­tion marked some racial progress, the Amer­i­ca of the time was seem­ing­ly devot­ed to white suprema­cy: Michaeli notes that ​"more than one hun­dred black men had been mur­dered by white mobs across the South in the first six months of 1893 alone."
Against this back­drop, Dou­glass addressed the so-called Negro prob­lem. The real prob­lem, Dou­glass said, ​"was whether the Amer­i­can peo­ple have hon­esty enough, loy­al­ty enough, hon­or enough, patri­o­tism enough to live up to their own Constitution."
Those words helped spur Abbott to launch the Chica­go Defend­er, which print­ed its first run in 1905. It was not the nation's first black jour­nal­is­tic endeav­or; that hon­or goes to Freedom's Jour­nal, launched in New York City in 1827 by John Russ­wurm and Samuel Cor­nish, with a mis­sion state­ment that read in part, ​"we wish to plead our cause. Too long have oth­ers spo­ken for us." But few black-owned pub­li­ca­tions have ful­filled that mis­sion with more ded­i­ca­tion than the Defend­er.
The pub­li­ca­tion is per­haps best known as a cat­a­lyst for the Great Migra­tion, in which near­ly a mil­lion-and-a-half black migrants moved from the rur­al South into north­ern cities from 1915 to 1930. But the Defend­er can hang its hat on many claims to fame: the first black paper to sur­pass a cir­cu­la­tion of 100,000, the first to own its own print­ing facil­i­ties, the first to run a reg­u­lar health col­umn and the first to unionize.
Michaeli recounts the Defend­er​'s glo­ries in a sprawl­ing, well-researched panoram­ic with sur­pris­ing­ly flu­id prose. Through­out, he refracts Amer­i­can his­to­ry through the Defender's lens, from the strug­gles of the Pull­man porters to the anti-lynch­ing cam­paign of Ida B. Wells to the chaos of the World Wars; we observe the gloom of the Depres­sion and the Defend­er​'s glo­ri­ous mid-cen­tu­ry hey­day, when the paper con­vert­ed from a week­ly to a dai­ly and cir­cu­la­tion reached more than 250,000; and final­ly, the unlike­ly but mete­oric rise of Chicago's favorite son, Barack Oba­ma. We hear black per­spec­tives miss­ing from the main­stream, on events like the con­tro­ver­sies sur­round­ing Jack John­son, the first black U.S. box­ing cham­pi­on, and the intri­ca­cies of the Red Sum­mer race riots of 1919.
The sum­mer of 1966 is one exam­ple: a time when Mar­tin Luther King Jr. joined with the Chica­go Free­dom Move­ment and was famous­ly struck by a rock dur­ing a march in Mar­quette Park, a Chica­go neigh­bor­hood noto­ri­ous for its resis­tance to inte­gra­tion. The book reveals cov­er­age of internecine intrigues with­in the move­ment that only the paper's insid­er sta­tus could have grant­ed. What's more, King him­self became a tem­po­rary columnist.
The Defend­er even broach­es the ide­o­log­i­cal dis­putes that erupt­ed between its pub­lish­er, Abbott, and Black Nation­al­ist Mar­cus Gar­vey, offer­ing glimpses into the peren­ni­al strug­gle between the nation­al­ist and inte­gra­tionist strands of the Black Free­dom Movement.
The book is a trea­sure on its own, but it also reveals a sto­ry sel­dom told about the pow­er of black media and the agency of peo­ple auda­cious enough to seek that power.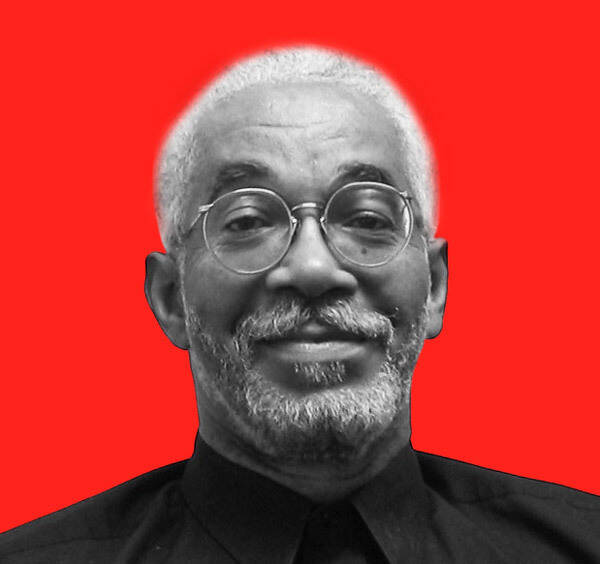 Sal­im Muwakkil
is a senior edi­tor of
In These Times
, where he has worked since
1983
. He is the host of The
Sal­im Muwakkil
show on WVON, Chicago's his­toric black radio sta­tion, and he wrote the text for the book
HAROLD: Pho­tographs from the Harold Wash­ing­ton Years
.