The 'Dirty Fifteen'
We must name and shame the Democratic warmongers in the Senate.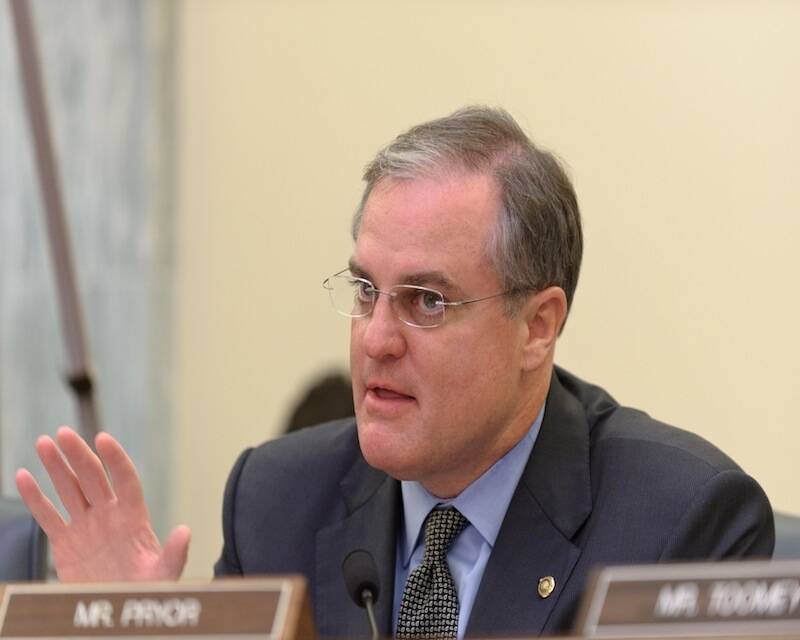 Nam­ing and sham­ing is a high­ly effec­tive tac­tic used by envi­ron­men­tal­ists. Take the ​"Sooty Six" cam­paign tar­get­ing Connecticut's dirty pow­er plants, which led to pas­sage of a 2002 law — the first of its kind in the nation — that ulti­mate­ly reduced dan­ger­ous soot (sul­fur diox­ide) emis­sions by 86 per­cent. But it's not just cor­po­rate pol­luters who have been called out; it's also high-pro­file politi­cians. Famous­ly, dur­ing the 1970 elec­tions, Earth Day orga­niz­ers tar­get­ed a ​"Dirty Dozen" of incum­bent con­gress­men with atro­cious envi­ron­men­tal records. The cam­paign was cred­it­ed with oust­ing sev­en of them, includ­ing George Fal­lon, the pow­er­ful chair of the House Pub­lic Works Com­mit­tee and a staunch foe of mass tran­sit. Fallon's defeat sent such a chill­ing mes­sage to Con­gress that only weeks after the elec­tion — despite vig­or­ous oppo­si­tion from major pol­lut­ing indus­tries — the U.S. Sen­ate approved the 1970 Clean Air Act.
Their reckless stance sets off an inexorable and unnecessary march towards war. If Congress approves sanctions, Iran has vowed to withdraw from an interim accord that not only opens its nuclear program to international inspectors, but also seriously restricts its nuclear activities.
The recent emer­gence of pro-war Democ­rats push­ing for new sanc­tions against Iran pro­vides the per­fect moment for peace activists to bor­row from the envi­ron­men­tal play­book. We need an anti-war ver­sion of ​"nam­ing and sham­ing" direct­ed at these Democ­rats — call them the ​"Dirty Fif­teen": Bob Menen­dez (N.J.), Chuck Schumer (N.Y.), Mary Lan­drieu (La.), Bob Casey (Pa.), Kay Hagan (N.C.), Dick Blu­men­thal (Conn.), Mark Begich (Ala.), Chris Coons (Dela.), Mark Pry­or (Ark.), Joe Manchin (W.Va.), Kirsten Gilli­brand (N.Y.), Mark Warn­er (Va.), Joe Don­nel­ly (Ind.), Cory Book­er (N.J.) and Ben Cardin (Md.). Their reck­less stance sets off an inex­orable and unnec­es­sary march towards war. If Con­gress approves sanc­tions, Iran has vowed to with­draw from an inter­im accord that not only opens its nuclear pro­gram to inter­na­tion­al inspec­tors, but also seri­ous­ly restricts its nuclear activ­i­ties. With­out inspec­tors, doubt and uncer­tain­ty sur­round­ing Iran's nuclear activ­i­ties and inten­tions — what­ev­er the mer­it — makes future Israeli or Amer­i­can air strikes inevitable.
Strange­ly, it is against a back­drop of war fatigue that the ​"Dirty Fif­teen" want more of it. Eighty-two per­cent of the Amer­i­can pub­lic now oppose the Afghanistan war (from 46 per­cent five years ago), 6 in 10 say the Iraq War was a mis­take and majori­ties opposed Pres­i­dent Obama's plan to bomb Syr­ia. But the polit­i­cal tone-deaf­ness doesn't stop there. Appar­ent­ly the ​"Dirty Six­teen" learned noth­ing from Hillary Clinton's dis­as­trous vote to autho­rize the Iraq War. That vote gave can­di­date Oba­ma the deci­sive edge over Clin­ton in the 2008 pres­i­den­tial race.
Actions are under­way to dis­rupt the march to war. An assort­ment of 71 peace, vet­er­ans, reli­gious and oth­er social jus­tice groups are press­ing the U.S. Sen­ate to reject new sanc­tions. Anti­war ral­lies are planned across the coun­try. In Chica­go, Iraq Vet­er­ans Against the War (IVAW) has called for a ​"No War on Iran" protest on Feb­ru­ary 1.
In addi­tion to mass mobi­liza­tions, a clear mes­sage must be sent to the ​"Dirty Six­teen" — many of whom seek re-elec­tion — in the form of pri­ma­ry or inde­pen­dent chal­lenges. The full spec­trum of pro­gres­sive forces — those whose work is under­mined by reck­less mil­i­tary spend­ing — must find and recruit capa­ble can­di­dates to chal­lenge these out-of-touch Democ­rats. Beyond its dead­ly tolls, war is impli­cat­ed in the mis­ery of mil­lions here and abroad. Pover­ty, under­fund­ed schools, a dis­ap­pear­ing social safe­ty net, fail­ing infra­struc­ture, unmet health needs — all are con­se­quences of dis­pro­por­tion­ate mil­i­tary spend­ing. Politi­cians who want to tack­le these prob­lems must first repu­di­ate war and any actions that make war pos­si­ble. Are you lis­ten­ing, ​"Dirty FIf­teen" Dems?
COR­REC­TION: This piece orig­i­nal­ly list­ed Sen. Mark Kirk (Ill.) erro­neous­ly as a Democrat.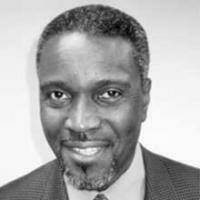 James Thind­wa
is a mem­ber of
In These Times
' Board of Direc­tors and a labor and com­mu­ni­ty activist.