Why Paid Sick Leave Is Good For Business
Time off isn't just a moral necessity; it's also a smart economic policy.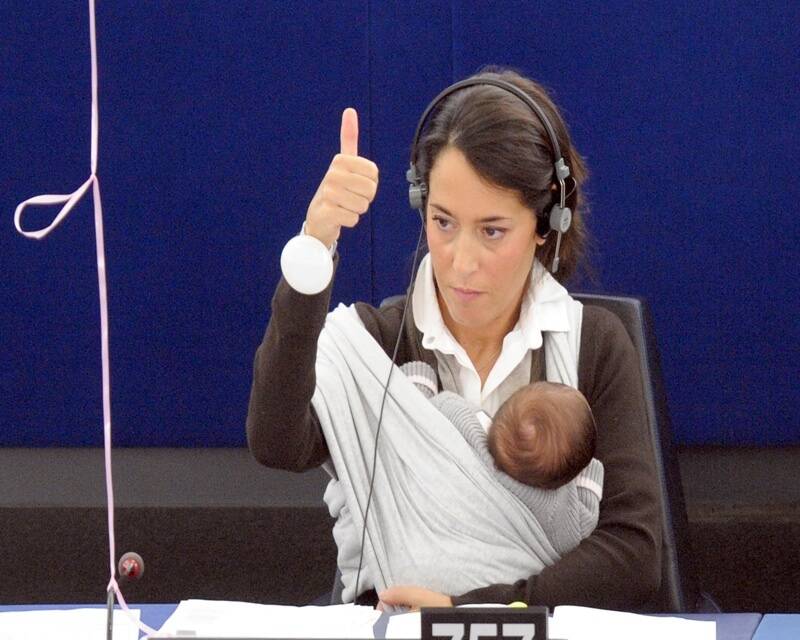 For all the pro-fam­i­ly rhetoric that dom­i­nates Amer­i­ca's polit­i­cal dis­course, U.S. law remains decid­ed­ly anti-fam­i­ly — at least in com­par­i­son to peer coun­tries. This is the world's only indus­tri­al­ized nation that does not require employ­ers to pro­vide any paid vaca­tion days. It is the only indus­tri­al­ized nation that does not require employ­ers to pro­vide paid mater­ni­ty leave. And it is the only indus­tri­al­ized nation that does not man­date paid sick days. That's Amer­i­can excep­tion­al­ism at its worst.
Various studies have shown that requiring companies to provide paid sick days, vacation time and maternity leave would likely provide a macroeconomic benefit by limiting workforce turnover, lowering overall health care costs and boosting productivity.
The stan­dard pub­lic defense of this sad real­i­ty is a domi­no-the­o­ry argu­ment. Cor­po­rate lead­ers and the con­ser­v­a­tive politi­cians they own typ­i­cal­ly argue that paid leave man­dates will auto­mat­i­cal­ly raise costs and that those costs will con­se­quent­ly prompt job and wage cuts that hurt the very work­ers the man­dates aim to help. This shrewd bit of spin reimag­ines the cor­po­rate class's desire to exploit work­ers as fight-for-the-lit­tle guy altruism.
As polit­i­cal dem­a­goguery, the line has been wild­ly suc­cess­ful in not only help­ing defeat paid leave pro­pos­als but also in jus­ti­fy­ing laws in 10 states that pre­emp­tive­ly pro­hib­it local com­mu­ni­ties from enact­ing such man­dates. The trou­ble, though, is that man­date oppo­nents' under­ly­ing eco­nom­ic argu­ment is not sub­stan­ti­at­ed by the data.
In recent years var­i­ous stud­ies have shown that requir­ing com­pa­nies to pro­vide paid sick days, vaca­tion time and mater­ni­ty leave would like­ly pro­vide a macro­eco­nom­ic ben­e­fit by lim­it­ing work­force turnover, low­er­ing over­all health care costs and boost­ing pro­duc­tiv­i­ty. In the case of sick leave in par­tic­u­lar, man­dates could reduce the out­put loss­es asso­ci­at­ed with what econ­o­mists call ​"pre­sen­teeism" — aka employ­ees com­ing to work ill and sub­se­quent­ly mak­ing cus­tomers and fel­low employ­ees sick.
In the past, it may have been easy to write these find­ings off by say­ing they were just spec­u­la­tive or by claim­ing that oth­er coun­tries' suc­cess with employ­er man­dates is irrel­e­vant to Amer­i­ca. But as of this month, even those facile mis­di­rects have been debunked, as pow­er­ful new data emerges from Con­necti­cut, a state that man­dat­ed paid sick days back in 2011.
In a new study sur­vey­ing 251 Con­necti­cut firms, researchers from the Cen­ter for Eco­nom­ic and Pol­i­cy Research and the City Uni­ver­si­ty of New York showed that ​"a large major­i­ty of employ­ers report­ed that the law did not affect busi­ness oper­a­tions and that they had no or only small increas­es in costs … employ­ers saw decreas­es in the spread of ill­ness­es and increas­es in morale." In all, the study found that today ​"over three-fourths of (Con­necti­cut) employ­ers report­ed that they were very sup­port­ive or some­what sup­port­ive of the paid sick days law."
It should go with­out say­ing that deny­ing work­ers any guar­an­teed leave is inhu­mane and the oppo­site of ​"pro-fam­i­ly." With rough­ly 40 mil­lion Amer­i­can work­ers hav­ing no paid sick leave, with only 11 per­cent of pri­vate-sec­tor work­ers hav­ing access to paid fam­i­ly leave, and with mil­lions get­ting no paid vaca­tion, there is a strong moral argu­ment for law­mak­ers to enact guar­an­tees for sick, mater­ni­ty and vaca­tion leave. Indeed, just like a basic sense of human decen­cy was the impe­tus for labor, wage and work­place safe­ty laws, so, too, should human rights be the basis for paid leave mandates.
But even if you are a cold-heart­ed mis­an­thrope, a greed-dri­ven exec­u­tive or a cor­rupt politi­cian ignor­ing the moral case for reform, the con­crete num­bers from Con­necti­cut prove that paid leave man­dates make macro­eco­nom­ic sense.
In prac­tice, that means such man­dates do not con­flict with cap­i­tal­ist objec­tives or Amer­i­can culture's wor­ship of the almighty dol­lar. It means that paid-leave man­dates are both moral neces­si­ties and smart eco­nom­ic poli­cies. It also means they are long overdue.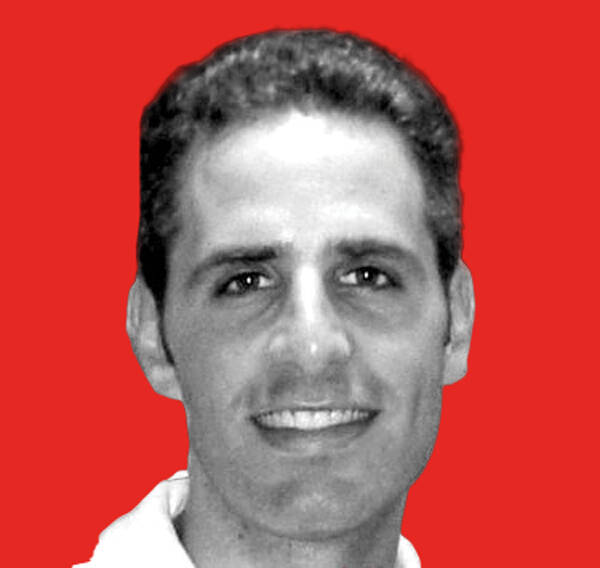 David Siro­ta
is an award­win­ning inves­tiga­tive jour­nal­ist and an
In These Times
senior edi­tor. He served as speech writer for Bernie Sanders'
2020
cam­paign. Fol­low him on Twit­ter @davidsirota.