Noam Chomsky: The End of History?
The short, strange era of human civilization would appear to be drawing to a close.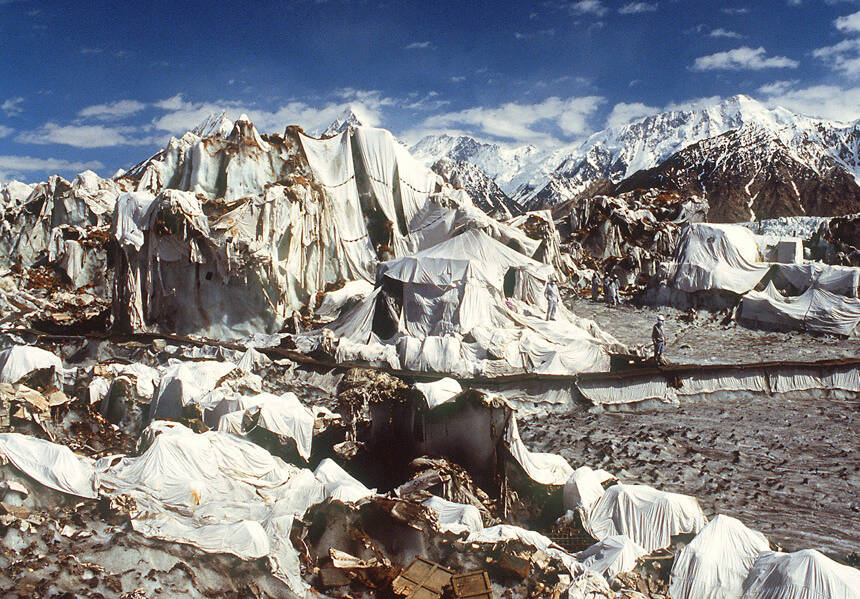 It is not pleas­ant to con­tem­plate the thoughts that must be pass­ing through the mind of the Owl of Min­er­va as the dusk falls and she under­takes the task of inter­pret­ing the era of human civ­i­liza­tion, which may now be approach­ing its inglo­ri­ous end.
The likely end of the era of civilization is foreshadowed in a new draft report by the Intergovernmental Panel on Climate Change (IPCC), the generally conservative monitor of what is happening to the physical world.
The era opened almost 10,000 years ago in the Fer­tile Cres­cent, stretch­ing from the lands of the Tigris and Euphrates, through Phoeni­cia on the east­ern coast of the Mediter­ranean to the Nile Val­ley, and from there to Greece and beyond. What is hap­pen­ing in this region pro­vides painful lessons on the depths to which the species can descend.
The land of the Tigris and Euphrates has been the scene of unspeak­able hor­rors in recent years. The George W. Bush-Tony Blair aggres­sion in 2003, which many Iraqis com­pared to the Mon­gol inva­sions of the 13th cen­tu­ry, was yet anoth­er lethal blow. It destroyed much of what sur­vived the Bill Clin­ton-dri­ven U.N. sanc­tions on Iraq, con­demned as ​"geno­ci­dal" by the dis­tin­guished diplo­mats Denis Hal­l­i­day and Hans von Spo­neck, who admin­is­tered them before resign­ing in protest. Hal­l­i­day and von Spo­neck­'s dev­as­tat­ing reports received the usu­al treat­ment accord­ed to unwant­ed facts.
One dread­ful con­se­quence of the U.S.-U.K. inva­sion is depict­ed in a New York Times ​"visu­al guide to the cri­sis in Iraq and Syr­ia": the rad­i­cal change of Bagh­dad from mixed neigh­bor­hoods in 2003 to today's sec­tar­i­an enclaves trapped in bit­ter hatred. The con­flicts ignit­ed by the inva­sion have spread beyond and are now tear­ing the entire region to shreds.
Much of the Tigris-Euphrates area is in the hands of ISIS and its self-pro­claimed Islam­ic State, a grim car­i­ca­ture of the extrem­ist form of rad­i­cal Islam that has its home in Sau­di Ara­bia. Patrick Cock­burn, a Mid­dle East cor­re­spon­dent for The Inde­pen­dent and one of the best-informed ana­lysts of ISIS, describes it as ​"a very hor­ri­ble, in many ways fas­cist orga­ni­za­tion, very sec­tar­i­an, kills any­body who does­n't believe in their par­tic­u­lar rig­or­ous brand of Islam."
Cock­burn also points out the con­tra­dic­tion in the West­ern reac­tion to the emer­gence of ISIS: efforts to stem its advance in Iraq along with oth­ers to under­mine the group's major oppo­nent in Syr­ia, the bru­tal Bashar Assad régime. Mean­while a major bar­ri­er to the spread of the ISIS plague to Lebanon is Hezbol­lah, a hat­ed ene­my of the U.S. and its Israeli ally. And to com­pli­cate the sit­u­a­tion fur­ther, the U.S. and Iran now share a jus­ti­fied con­cern about the rise of the Islam­ic State, as do oth­ers in this high­ly con­flict­ed region.
Egypt has plunged into some of its dark­est days under a mil­i­tary dic­ta­tor­ship that con­tin­ues to receive U.S. sup­port. Egyp­t's fate was not writ­ten in the stars. For cen­turies, alter­na­tive paths have been quite fea­si­ble, and not infre­quent­ly, a heavy impe­r­i­al hand has barred the way.
After the renewed hor­rors of the past few weeks it should be unnec­es­sary to com­ment on what emanates from Jerusalem, in remote his­to­ry con­sid­ered a moral center.
Eighty years ago, Mar­tin Hei­deg­ger extolled Nazi Ger­many as pro­vid­ing the best hope for res­cu­ing the glo­ri­ous civ­i­liza­tion of the Greeks from the bar­bar­ians of the East and West. Today, Ger­man bankers are crush­ing Greece under an eco­nom­ic régime designed to main­tain their wealth and power.
The like­ly end of the era of civ­i­liza­tion is fore­shad­owed in a new draft report by the Inter­gov­ern­men­tal Pan­el on Cli­mate Change (IPCC), the gen­er­al­ly con­ser­v­a­tive mon­i­tor of what is hap­pen­ing to the phys­i­cal world.
The report con­cludes that increas­ing green­house gas emis­sions risk ​"severe, per­va­sive and irre­versible impacts for peo­ple and ecosys­tems" over the com­ing decades. The world is near­ing the tem­per­a­ture when loss of the vast ice sheet over Green­land will be unstop­pable. Along with melt­ing Antarc­tic ice, that could raise sea lev­els to inun­date major cities as well as coastal plains.
The era of civ­i­liza­tion coin­cides close­ly with the geo­log­i­cal epoch of the Holocene, begin­ning over 11,000 years ago. The pre­vi­ous Pleis­tocene epoch last­ed 2.5 mil­lion years. Sci­en­tists now sug­gest that a new epoch began about 250 years ago, the Anthro­pocene, the peri­od when human activ­i­ty has had a dra­mat­ic impact on the phys­i­cal world. The rate of change of geo­log­i­cal epochs is hard to ignore.
One index of human impact is the extinc­tion of species, now esti­mat­ed to be at about the same rate as it was 65 mil­lion years ago when an aster­oid hit the Earth. That is the pre­sumed cause for the end­ing of the age of the dinosaurs, which opened the way for small mam­mals to pro­lif­er­ate, and ulti­mate­ly mod­ern humans. Today, it is humans who are the aster­oid, con­demn­ing much of life to extinction.
The IPCC report reaf­firms that the ​"vast major­i­ty" of known fuel reserves must be left in the ground to avert intol­er­a­ble risks to future gen­er­a­tions. Mean­while the major ener­gy cor­po­ra­tions make no secret of their goal of exploit­ing these reserves and dis­cov­er­ing new ones.
A day before its sum­ma­ry of the IPCC con­clu­sions, The New York Times report­ed that huge Mid­west­ern grain stocks are rot­ting so that the prod­ucts of the North Dako­ta oil boom can be shipped by rail to Asia and Europe.
One of the most feared con­se­quences of anthro­pogenic glob­al warm­ing is the thaw­ing of per­mafrost regions. A study in Sci­ence mag­a­zine warns that ​"even slight­ly warmer tem­per­a­tures [less than antic­i­pat­ed in com­ing years] could start melt­ing per­mafrost, which in turn threat­ens to trig­ger the release of huge amounts of green­house gas­es trapped in ice," with pos­si­ble ​"fatal con­se­quences" for the glob­al climate.
Arund­hati Roy sug­gests that the ​"most appro­pri­ate metaphor for the insan­i­ty of our times" is the Siachen Glac­i­er, where Indi­an and Pak­istani sol­diers have killed each oth­er on the high­est bat­tle­field in the world. The glac­i­er is now melt­ing and reveal­ing ​"thou­sands of emp­ty artillery shells, emp­ty fuel drums, ice axes, old boots, tents and every oth­er kind of waste that thou­sands of war­ring human beings gen­er­ate" in mean­ing­less con­flict. And as the glac­i­ers melt, India and Pak­istan face inde­scrib­able disaster.
Sad species. Poor Owl.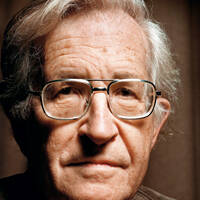 Noam Chom­sky
is Insti­tute Pro­fes­sor and Pro­fes­sor of Lin­guis­tics (Emer­i­tus) at the Mass­a­chu­setts Insti­tute of Tech­nol­o­gy, and the author of dozens of books on U.S. for­eign pol­i­cy. His most recent book is
Who Rules the World?
from Met­ro­pol­i­tan Books.