When I heard the news last week that the Depart­ment of Edu­ca­tion is aim­ing to sub­ject 4‑year-olds to high-stakes test­ing, all I could do is shake my head in dis­be­lief and despon­dent­ly mut­ter a slight­ly altered riff off The Big Lebows­ki​'s Wal­ter Sobchak.
Where Finland rejects testing, nurtures teachers and encourages its best and brightest to become educators, we fetishize testing and portray teachers as evil parasites.
Four-year-olds, dude.
You don't have to be as dys­pep­tic as Wal­ter to know this is mad­ness. Accord­ing to Stan­ford University's Lin­da Dar­ling-Ham­mond, who head­ed Pres­i­dent Obama's edu­ca­tion tran­si­tion team, though we already ​"test stu­dents in the Unit­ed States more than any oth­er nation," our stu­dents ​"per­form well below those of oth­er indus­tri­al­ized coun­tries in math and sci­ence." Yet the Oba­ma admin­is­tra­tion, backed by cor­po­rate foun­da­tions, is nonethe­less inten­si­fy­ing test­ing at all lev­els, as if doing the same thing and expect­ing dif­fer­ent results is inno­v­a­tive ​"reform" rather than what it's always been: insanity.
In light of this crazi­ness, it's no won­der we're being out-edu­cat­ed by coun­tries going in the oppo­site pol­i­cy direction.
Though bobo evan­ge­lists like David Brooks insist – with­out data, of course – that reduced test­ing ​"leads to lethar­gy and per­pet­u­al medi­oc­rity," Ham­mond notes that ​"nations like Fin­land and Korea – top scor­ers on the Pro­gramme for Inter­na­tion­al Stu­dent Assess­ment" have large­ly ​"elim­i­nat­ed the crowd­ed test­ing sched­ules used decades ago when these nations were much lower-achieving."
Finland's sto­ry, recount­ed in the new doc­u­men­tary ​"The Fin­land Phe­nom­e­non," is par­tic­u­lar­ly strik­ing. Accord­ing to Harvard's Tony Wag­n­er, the country's mod­ern­iza­tion cam­paign in the 1970s includ­ed a ​"trans­form­ing of the prepa­ra­tion and selec­tion of future teachers."
"What has hap­pened since is that teach­ing has become the most high­ly esteemed pro­fes­sion (in Fin­land)," says Wag­n­er, who nar­rates the film. ​"There is no domes­tic test­ing … because they have cre­at­ed such a high lev­el of pro­fes­sion­al­ism, they can trust their teachers."
The inher­ent par­al­lels between Fin­land and the Unit­ed States make the former's lessons indis­putably rel­e­vant to us. As Wag­n­er says, Fin­land is a fel­low indus­tri­al­ized coun­try ​"rat­ed among the high­est in the world in inno­va­tion, entre­pre­neur­ship and cre­ativ­i­ty." And though Fin­land is more racial­ly homoge­nous than Amer­i­ca, Wag­n­er points out that ​"15 per­cent of the pop­u­la­tion speaks a sec­ond lan­guage" – mean­ing the country's schools face some of the same cross-cul­tur­al chal­lenges as our schools.
That said, for all the sim­i­lar­i­ties, Fin­land finds its com­par­a­tive suc­cess in how it choos­es to dif­fer from us.
Where Fin­land rejects test­ing, nur­tures teach­ers, and encour­ages its best and bright­est to become edu­ca­tors, we fetishize test­ing, por­tray teach­ers as evil par­a­sites and finan­cial­ly encour­age top stu­dents to become Wall Streeters.
Just as impor­tant, Finland's tax and social wel­fare sys­tem have made it an eco­nom­i­cal­ly equal soci­ety, and its edu­ca­tion qual­i­ty doesn't vary across class lines. By con­trast, America's low tax­es and mea­ger social safe­ty net have made it the indus­tri­al­ized world's most strat­i­fied nation – and our Sep­a­rate And Unequal edu­ca­tion sys­tem is bet­ter fund­ed and bet­ter per­form­ing in rich neigh­bor­hoods, and gross­ly under­fund­ed and there­fore under­per­form­ing in poor areas.
This is the ugly secret that America's edu­ca­tion ​"reform­ers" seek to hide.
As Joanne Barkan reports in Dis­sent mag­a­zine, data over­whelm­ing­ly show that ​"out-of-school fac­tors" like pover­ty ​"count for twice as much as all in-school fac­tors" in stu­dent achieve­ment. But because eco­nom­ic inequal­i­ty enrich­es wealthy titans like Wal-Mart's Wal­ton fam­i­ly, and because those same titans fund edu­ca­tion pol­i­cy foun­da­tions and buy politi­cians, the nation­al edu­ca­tion debate avoids focus­ing on eco­nom­ics. Instead, it man­u­fac­tures a nar­ra­tive demo­niz­ing teach­ers and pro­mot­ing test­ing as a panacea.
It's cer­tain­ly a com­pelling fairy tale. Unfor­tu­nate­ly for ​"reform­ers," Fin­land, Korea and oth­er suc­cess­es prove the story's dis­hon­esty – and too bad for America's kids that those suc­cess­es are being will­ful­ly ignored.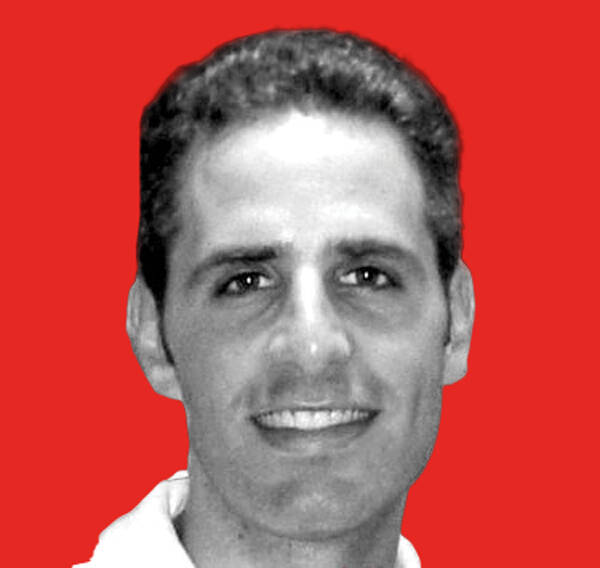 David Siro­ta
is an award­win­ning inves­tiga­tive jour­nal­ist and an
In These Times
senior edi­tor. He served as speech writer for Bernie Sanders'
2020
cam­paign. Fol­low him on Twit­ter @davidsirota.