The Gay Old Party
Republicans are waving a white flag in their battle against marriage equality--or is that a rainbow flag?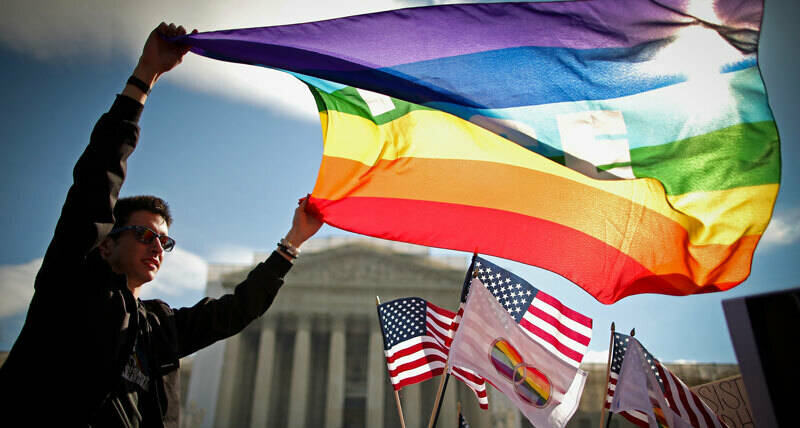 How far has same-sex mar­riage come this year?
Rove can read the tea leaves: If the GOP is going to go forward and grow, it's got to start adjusting now to the reality that same-sex marriage has lost its power to outrage and move large numbers of people.
Just con­sid­er that Karl Rove, the man who alleged­ly mas­ter­mind­ed the 2004 Repub­li­can strat­e­gy to churn out anti-gay state ref­er­en­dums as a ​"wedge" to stoke evan­gel­i­cal turnout and pro­pel George W. Bush to a sec­ond term, told ABC's This Week on March 24 that he could see a 2016 GOP pres­i­den­tial can­di­date sup­port­ing same-sex marriage.
Sure, Rove is seem­ing­ly on the ropes—under attack by his own right-wing forces for not pro­duc­ing dur­ing the last elec­tion cycle — but this is the man who must have looked Vice Pres­i­dent Dick Cheney in the eye (Cheney, who has an open­ly les­bian daugh­ter and who has pub­licly sup­port­ed same-sex mar­riage since long before 2004) and pret­ty much told him his daugh­ter was col­lat­er­al dam­age in their White House quest.
How big of a switcheroo is this? Well, just last sum­mer the Repub­li­can par­ty plat­form pro­claimed: ​"We applaud the cit­i­zens of the major­i­ty of states which have enshrined in their con­sti­tu­tions the tra­di­tion­al con­cept of mar­riage, and we sup­port the cam­paigns under way in sev­er­al oth­er states to do so."
But sud­den­ly this win­ter, Sen. Rob Port­man (R‑Ohio), who came with­in a breath of being Mitt Romney's run­ning mate, came out in sup­port of same-sex mar­riage and seems to be suf­fer­ing no con­se­quences at all. That Portman's rea­son is incred­i­bly myopic and sub­jec­tive — his son is gay — got lost on the larg­er GOP audi­ence, for whom the per­son­al nature of it made Port­man some­what of a sym­pa­thet­ic character.
But what may real­ly have paved the way for Port­man were the more than 100 Repub­li­cans who came out of the clos­et to sup­port same-sex mar­riage in an ami­cus brief to the Supreme Court for the Prop 8 and Defense of Mar­riage Act cas­es. The sig­na­to­ries includ­ed Jon Hunts­man, Romney's pres­i­den­tial pri­ma­ry rival, and Beth Myers, who ran Romney's 2008 cam­paign (with its anti-same-sex mar­riage agen­da) and served as a senior advis­er on the 2012 try (dit­to). Even Meg Whit­man, who sup­port­ed Prop 8 as a GOP guber­na­to­r­i­al can­di­date in Cal­i­for­nia, had come around.
Most of these sig­na­to­ries don't hold an office cur­rent­ly, and in fact, just about everybody's con­ver­sion occurred after leav­ing their post. Among the few excep­tions is Rep. Ileana Ros-Lehti­nen of Flori­da, one of the most pow­er­ful Repub­li­cans in the House. Like Port­man, she has a queer off­spring, but, almost sin­gu­lar­ly among her Repub­li­can brethren, Ros-Lehti­nen actu­al­ly votes pro-gay: She's a spon­sor for repeal­ing DOMA (though she vot­ed for it in 1996), spon­sored the repeal of Don't Ask Don't Tell, sup­ports anti-hate crime and anti-dis­crim­i­na­tion laws and has asked the IRS for guid­ance for same-sex fam­i­lies. Yes, she rep­re­sents South Beach and part of the Flori­da Keys, but she also reps a solid­ly Repub­li­can dis­trict heavy with Cuban-Amer­i­cans and pro-Israel Jews where no one seems over­ly con­cerned about her views on LGBTQ issues.
In oth­er words, the ami­cus brief and Repub­li­cans like Ros-Lehti­nen helped cush­ion Port­man — as did the GOP's Growth and Oppor­tu­ni­ty Report, an autop­sy on the 2012 cam­paign com­mis­sioned by Reince Priebus, the Repub­li­can Nation­al Com­mit­tee chair. The report doesn't actu­al­ly men­tion queer pol­i­tics, but it does call for respect­ing dif­fer­ing opinions.
Rove's com­ments, though, are prob­a­bly based on more con­crete info, such as sur­veys show­ing that more than 80 per­cent of Amer­i­cans under 30 sup­port same-sex mar­riage. Even more telling­ly, sur­veys by Pew show sup­port for same-sex mar­riage is grow­ing among the GOP's most hard­core sup­port­ers. Approval among white evan­gel­i­cals — the peo­ple Rove depend­ed on the most for his nefar­i­ous anti-gay cam­paigns — has jumped from 13 to 24 per­cent since 2001.
Okay, that's still pret­ty mea­ger. But con­sid­er this: The Wash­ing­ton-based Pub­lic Reli­gion Research Insti­tute found that among evan­gel­i­cals under 35, sup­port is at 51 per­cent. And at least one oth­er sur­vey puts it as high as 64 percent.
Rove can read the tea leaves: If the GOP is going to go for­ward and grow, it's got to start adjust­ing now to the real­i­ty that same-sex mar­riage has lost its pow­er to out­rage and move large num­bers of peo­ple. Even those in oppo­si­tion, like Rush Lim­baugh, now declare it ​"inevitable."
The ambi­tious Ohio sen­a­tor has fig­ured this out, too.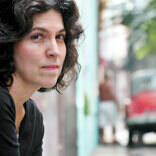 Achy Obe­jas

, a Havana-born mem­ber of the

In These Times

Board of Edi­tors, is the author of

Ruins

(Akashic

2009

,

akashic​books​.com

) and

Aguas

&

Otros Cuen­tos

(Edi­to­r­i­al Letras Cubanas,

2009

). A for­mer staff writer for the

Chica­go Tri­bune

, she is also the trans­la­tor, into Span­ish, of Junot Diaz's Pulitzer Prize-win­ning

The Brief Won­drous Life of Oscar Wao

(River­head

2008

). She is cur­rent­ly the Dis­tin­guished Vis­it­ing Writer at Mills Col­lege, Oak­land, Calif.