The Greatest Threat to World Peace
The United States polls higher than Pakistan, Iran and China as a perceived menace to peace.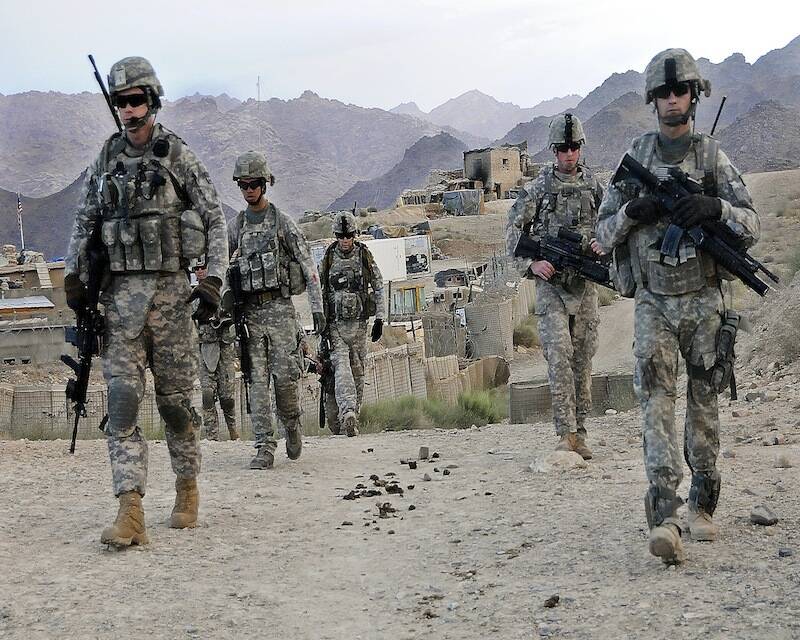 As the year 2013 drew to an end, the BBC report­ed on the results of the WIN/​Gallup Inter­na­tion­al poll on the ques­tion: ​"Which coun­try do you think is the great­est threat to peace in the world today?"
The ability to ignore unwanted facts is one of the prerogatives of unchallenged power. Closely related is the right to radically revise history.
The Unit­ed States was the cham­pi­on by a sub­stan­tial mar­gin, win­ning three times the votes of sec­ond-place Pakistan.
By con­trast, the debate in Amer­i­can schol­ar­ly and media cir­cles is about whether Iran can be con­tained, and whether the huge NSA sur­veil­lance sys­tem is need­ed to pro­tect U.S. security.
In view of the poll, it would seem that there are more per­ti­nent ques­tions: Can the Unit­ed States be con­tained and oth­er nations secured in the face of the U.S. threat?
In some parts of the world the Unit­ed States ranks even high­er as a per­ceived men­ace to world peace, notably in the Mid­dle East, where over­whelm­ing majori­ties regard the U.S. and its close ally Israel as the major threats they face, not the U.S.-Israeli favorite: Iran.
Few Latin Amer­i­cans are like­ly to ques­tion the judg­ment of Cuban nation­al­ist hero José Martí, who wrote in 1894, ​"The fur­ther they draw away from the Unit­ed States, the freer and more pros­per­ous the [Latin] Amer­i­can peo­ple will be."
Martí's judg­ment has been con­firmed in recent years, once again by an analy­sis of pover­ty by the U.N. Eco­nom­ic Com­mis­sion for Latin Amer­i­ca and the Caribbean, released last month.
The U.N. report shows that far-reach­ing reforms have sharply reduced pover­ty in Brazil, Uruguay, Venezuela and some oth­er coun­tries where U.S. influ­ence is slight, but that it remains abysmal in oth­ers — name­ly, those that have long been under U.S. dom­i­na­tion, like Guatemala and Hon­duras. Even in rel­a­tive­ly wealthy Mex­i­co, under the umbrel­la of the North Amer­i­can Free Trade Agree­ment, pover­ty is severe, with 1 mil­lion added to the num­bers of the poor in 2013.
Some­times the rea­sons for the world's con­cerns are oblique­ly rec­og­nized in the Unit­ed States, as when for­mer CIA direc­tor Michael Hay­den, dis­cussing Oba­ma's drone mur­der cam­paign, con­ced­ed that ​"Right now, there isn't a gov­ern­ment on the plan­et that agrees with our legal ratio­nale for these oper­a­tions, except for Afghanistan and maybe Israel."
A nor­mal coun­try would be con­cerned by how it is viewed in the world. Cer­tain­ly that would be true of a coun­try com­mit­ted to ​"a decent respect to the opin­ions of mankind," to quote the Found­ing Fathers. But the Unit­ed States is far from a nor­mal coun­try. It has had the most pow­er­ful econ­o­my in the world for a cen­tu­ry, and has had no real chal­lenge to its glob­al hege­mo­ny since World War II, despite some decline, part­ly self-administered.
The U.S., con­scious of ​"soft pow­er," under­takes major cam­paigns of ​"pub­lic diplo­ma­cy" (aka pro­pa­gan­da) to cre­ate a favor­able image, some­times accom­pa­nied by worth­while poli­cies that are wel­comed. But when the world per­sists in believ­ing that the Unit­ed States is by far the great­est threat to peace, the Amer­i­can press scarce­ly reports the fact.
The abil­i­ty to ignore unwant­ed facts is one of the pre­rog­a­tives of unchal­lenged pow­er. Close­ly relat­ed is the right to rad­i­cal­ly revise history.
A cur­rent exam­ple can be seen in the laments about the esca­lat­ing Sun­ni-Shi­ite con­flict that is tear­ing apart the Mid­dle East, par­tic­u­lar­ly in Iraq and Syr­ia. The pre­vail­ing theme of U.S. com­men­tary is that this strife is a ter­ri­ble con­se­quence of the with­draw­al of Amer­i­can force from the region — a les­son in the dan­gers of ​"iso­la­tion­ism."
The oppo­site is more near­ly cor­rect. The roots of the con­flict with­in Islam are many and var­ied, but it can­not be seri­ous­ly denied that the split was sig­nif­i­cant­ly exac­er­bat­ed by the Amer­i­can- and British-led inva­sion of Iraq. And it can­not be too often repeat­ed that aggres­sion was defined at the Nurem­berg Tri­als as ​"the supreme inter­na­tion­al crime," dif­fer­ing from oth­ers in that it encom­pass­es all the evil that fol­lows, includ­ing the cur­rent catastrophe.
A remark­able illus­tra­tion of this rapid inver­sion of his­to­ry is the Amer­i­can reac­tion to the cur­rent atroc­i­ties in Fal­lu­jah. The dom­i­nant theme is the pain about the sac­ri­fices, in vain, of the Amer­i­can sol­diers who fought and died to lib­er­ate Fal­lu­jah. A look at the news reports of the U.S. assaults on Fal­lu­jah in 2004 quick­ly reveals that these were among the most vicious and dis­grace­ful war crimes of the aggression.
The death of Nel­son Man­dela pro­vides anoth­er occa­sion for reflec­tion on the remark­able impact of what has been called ​"his­tor­i­cal engi­neer­ing": reshap­ing the facts of his­to­ry to serve the needs of power.
When Man­dela at last obtained his free­dom, he declared that ​"Dur­ing all my years in prison, Cuba was an inspi­ra­tion and Fidel Cas­tro a tow­er of strength. … [Cuban vic­to­ries] destroyed the myth of the invin­ci­bil­i­ty of the white oppres­sor [and] inspired the fight­ing mass­es of South Africa ….a turn­ing point for the lib­er­a­tion of our con­ti­nent — and of my peo­ple — from the scourge of apartheid. … What oth­er coun­try can point to a record of greater self­less­ness than Cuba has dis­played in its rela­tions to Africa?"
Today the names of Cubans who died defend­ing Ango­la from U.S.-backed South African aggres­sion, defy­ing Amer­i­can demands that they leave the coun­try, are inscribed on the ​"Wall of Names" in Pre­to­ri­a's Free­dom Park. And the thou­sands of Cuban aid work­ers who sus­tained Ango­la, large­ly at Cuban expense, are also not forgotten.
The U.S.-approved ver­sion is quite dif­fer­ent. From the first days after South Africa agreed to with­draw from ille­gal­ly occu­pied Namib­ia in 1988, paving the way for the end of apartheid, the out­come was hailed by the Wall Street Jour­nal as a ​"splen­did achieve­ment" of Amer­i­can diplo­ma­cy, ​"one of the most sig­nif­i­cant for­eign pol­i­cy achieve­ments of the Rea­gan administration."
The rea­sons why Man­dela and South Africans per­ceive a rad­i­cal­ly dif­fer­ent pic­ture are spelled out in Piero Glei­je­ses' mas­ter­ful schol­ar­ly inquiry Visions of Free­dom: Havana, Wash­ing­ton, Pre­to­ria, and the Strug­gle for South­ern Africa, 1976 – 1991.
As Glei­je­ses con­vinc­ing­ly demon­strates, South Africa's aggres­sion and ter­ror­ism in Ango­la and its occu­pa­tion of Namib­ia were end­ed by ​"Cuban mil­i­tary might" accom­pa­nied by ​"fierce black resis­tance" with­in South Africa and the courage of Namib­ian guer­ril­las. The Namib­ian lib­er­a­tion forces eas­i­ly won fair elec­tions as soon as these were pos­si­ble. Sim­i­lar­ly, in elec­tions in Ango­la, the Cuban-backed gov­ern­ment pre­vailed — while the Unit­ed States con­tin­ued to sup­port vicious oppo­si­tion ter­ror­ists there even after South Africa was com­pelled to back away.
To the end, the Rea­gan­ites remained vir­tu­al­ly alone in their strong sup­port for the apartheid régime and its mur­der­ous depre­da­tions in neigh­bor­ing coun­tries. Though these shame­ful episodes may be wiped out of inter­nal U.S. his­to­ry, oth­ers are like­ly to under­stand Man­de­la's words.
In these and all too many oth­er cas­es, supreme pow­er does pro­vide pro­tec­tion against real­i­ty — to a point.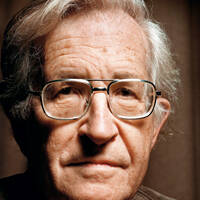 Noam Chom­sky
is Insti­tute Pro­fes­sor and Pro­fes­sor of Lin­guis­tics (Emer­i­tus) at the Mass­a­chu­setts Insti­tute of Tech­nol­o­gy, and the author of dozens of books on U.S. for­eign pol­i­cy. His most recent book is
Who Rules the World?
from Met­ro­pol­i­tan Books.