It seems only fit­ting that in the very month the ​"Ter­mi­na­tor" sci-fi fran­chise pre­dict­ed the rise of mil­i­ta­rized arti­fi­cial intel­li­gence, The Guardian report­ed on a British Min­istry of Defence analy­sis warn­ing that drone war­fare may be cre­at­ing an ​"incre­men­tal and invol­un­tary jour­ney towards a Ter­mi­na­tor-like reality."
As most Americans have become more insulated from the costs, we've happily waged more frequent wars.
The report's life-imi­tat­ing-Skynet idea of robots ulti­mate­ly mak­ing com­bat deci­sions is cer­tain­ly scary — but still a bit fan­tas­ti­cal. The more fright­en­ing part of the analy­sis was its look at how roboti­cized war may already be prompt­ing gov­ern­ments to ​"resort to war as a pol­i­cy option far soon­er than previously."
The dynam­ic is not sur­pris­ing — nations will inevitably be more will­ing to use war­fare as a for­eign pol­i­cy tool if they pos­sess instru­ments lim­it­ing the cost of wag­ing war. By let­ting kids in Las Vegas drop remote-con­trolled bombs on kids in Pak­istan, Yemen and now Libya, drones are one of those instru­ments. But they are only one of many. Indeed, while Pres­i­dent Oba­ma pre­pos­ter­ous­ly claimed this week that most Amer­i­cans ​"know well the costs of war," it's quite the oppo­site: Most Amer­i­cans have been insu­lat­ed from those costs — and it's no coin­ci­dence that as we've become more insu­lat­ed, we've hap­pi­ly waged more fre­quent wars.
This process of insu­la­tion was a grad­ual one. The first step was the mas­ter­ing of aer­i­al attacks, which allowed us to safe­ly com­mit mass mur­der at 40,000 feet.
Next came the end of con­scrip­tion dur­ing the Viet­nam con­flict — a move that cal­cu­lat­ed­ly defused anti­war sen­ti­ment by dis­con­nect­ing most of the pop­u­la­tion from the blood-and-guts con­se­quences of war. Then it was on to George W. Bush, who cou­pled long-term mil­i­tary occu­pa­tions with mas­sive tax cuts. The twin poli­cies, which defied World War II's ethos of domes­tic sac­ri­fice, sug­gest­ed to Amer­i­cans that there is no longer any per­son­al finan­cial hard­ship asso­ci­at­ed with war.
Now it's drones and pri­vate mil­i­tary con­trac­tors — the lat­ter of which make war eas­i­er in two dis­tinct ways.
Mon­ey-wise, gov­ern­ment data show that hired guns cost less to employ than reg­u­lar Amer­i­can troops. Con­trac­tors also let Amer­i­cans cir­cum­vent the psy­cho­log­i­cal remorse of casu­al­ties. Instead of hav­ing to lament the inno­cent Army ser­vice­man killed in action, we can write off con­trac­tor deaths by telling our­selves that death is an occu­pa­tion­al haz­ard the con­trac­tors choose to face — and are paid hand­some­ly to confront.
Con­sid­er­ing all this, America's bloat­ed defense bud­get now stands as the last deter­rent to tru­ly per­ma­nent war — as it inflates the deficit, it reminds us that there is some cost for our mil­i­tarism. This is like­ly why tra­di­tion­al­ly hawk­ish politi­cians are now talk­ing about cut­ting Pen­ta­gon spend­ing. With every oth­er domes­tic cost of blood­shed neat­ly mit­i­gat­ed, these law­mak­ers know that if war is seen by Amer­i­ca as a pure­ly bud­getary mat­ter, and if that war bud­get can be reduced, then Amer­i­ca will prob­a­bly sup­port any war with euphor­ic cheers of ​"USA! USA!" — regard­less of a war's motive or ramifications.
Of course, the push to reduce the defense bud­get is wor­thy for oth­er rea­sons. And obvi­ous­ly, the end of con­scrip­tion and new tech­nolo­gies have come with tan­gi­ble ben­e­fits — name­ly, no Amer­i­can is forced to go to war and few­er Amer­i­can sol­diers are killed in bat­tle. But those devel­op­ments all have a down­side — name­ly, they've elim­i­nat­ed deter­rents to insti­tu­tion­al vio­lence, as evi­denced by our mul­ti­ple wars and nev­er-end­ing occu­pa­tions. Amer­i­cans may be pay­ing less of a price right now for that vio­lence, but the world is pay­ing in blood — and both blow­back and debt all but guar­an­tee that we will be pay­ing dear­ly in the future.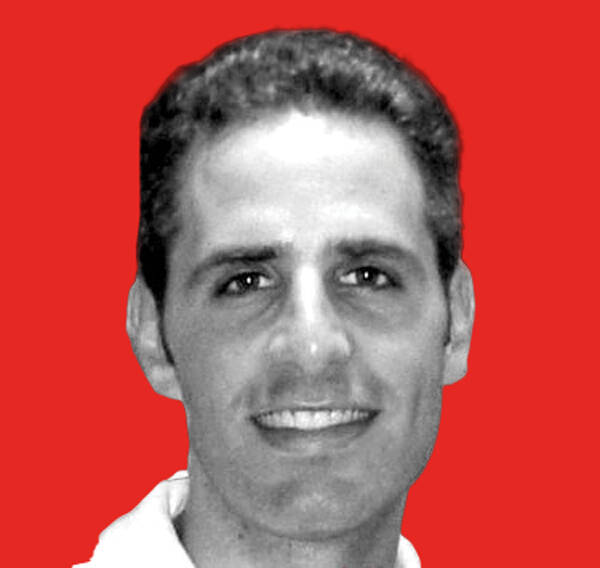 David Siro­ta
is an award­win­ning inves­tiga­tive jour­nal­ist and an
In These Times
senior edi­tor. He served as speech writer for Bernie Sanders'
2020
cam­paign. Fol­low him on Twit­ter @davidsirota.