In No Uncertain Terms, U.N. Calls Out U.S. for Lack of Reparations to African-Americans
40 acres and a mule won't cut it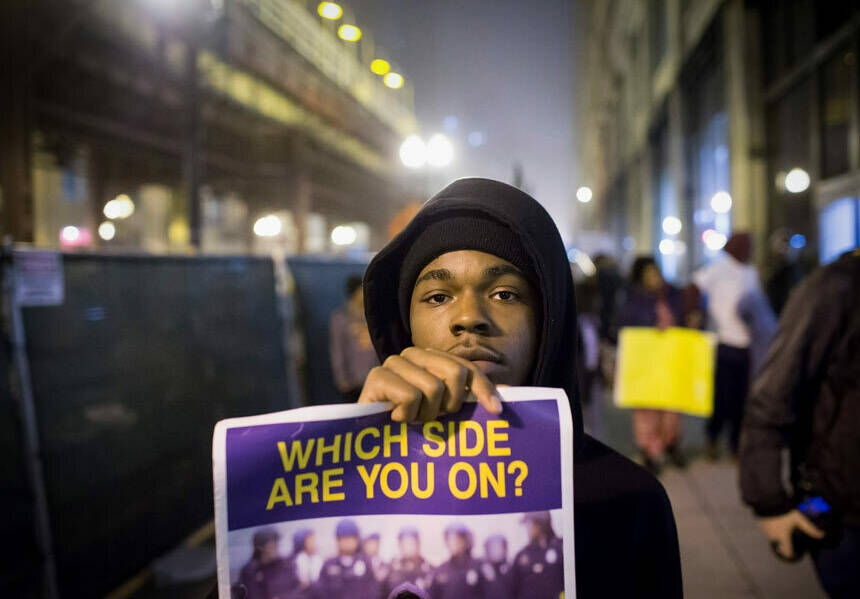 The con­tem­po­rary dis­cus­sion on repa­ra­tions for African Amer­i­cans was insti­gat­ed by Ta-Nehisi Coates in an award-win­ning essay in the June 2014 issue of The Atlantic. Repa­ra­tions were also the most salient rec­om­men­da­tion of a Unit­ed Nations work­ing group that recent­ly toured the Unit­ed States to assess the con­di­tion of black Amer­i­ca. At the end of its fact-find­ing mis­sion, the group con­clud­ed it was ​"extreme­ly con­cerned about the human rights sit­u­a­tion of African Americans."
At the end of its fact-finding mission, the group concluded it was "extremely concerned about the human rights situation of African Americans."
The Unit­ed Nations Work­ing Group of Experts on Peo­ple of African Descent was estab­lished in 2002. The group deliv­ered its assess­ment at a Jan­u­ary 29 news con­fer­ence in Wash­ing­ton, D.C., fol­low­ing an 11-day tour that includ­ed stops in Bal­ti­more, Chica­go, New York City and Jack­son, Miss., where the del­e­ga­tion met with com­mu­ni­ty orga­niz­ers, law enforce­ment offi­cials and vic­tims of police violence.
Chair­per­son Mireille Fanon­Mendès France, a French human rights activist (and daugh­ter of the writer and psy­chi­a­trist Frantz Fanon) summed up the work­ing group's pre­lim­i­nary find­ings: ​"Despite sub­stan­tial changes since the end of the enforce­ment of Jim Crow and the fight for civ­il rights, ide­ol­o­gy ensur­ing the dom­i­na­tion of one group over anoth­er con­tin­ues to neg­a­tive­ly impact the civ­il, polit­i­cal, eco­nom­ic, social, cul­tur­al and envi­ron­men­tal rights of African Americans."
I spoke with Mendès France dur­ing the group's vis­it to Chica­go. She expressed dis­ap­point­ment at find­ing so lit­tle progress on racial issues. ​"These police killings, espe­cial­ly the case of Eric Gar­ner and Laquan McDon­ald, remind me of the lynch­ings of black men in the South," she said. ​"It's shock­ing that these kinds of abus­es persist."
She added that the his­to­ry of the Unit­ed States makes it obvi­ous that the lega­cy of enslave­ment is an ongo­ing prob­lem for black Amer­i­cans, and that ​"the need for repara­to­ry jus­tice is very appar­ent to any­one who real­ly cares to look." For exam­ple, the fact that Amer­i­can polic­ing evolved par­tial­ly from slave patrols helps explain the anti-black atti­tudes endem­ic to police depart­ments and oth­er insti­tu­tions with a sim­i­lar paternity.
The Chica­go Anti-Evic­tion Cam­paign was the pri­ma­ry orga­niz­er of the Chica­go vis­it, with help from groups like the Nation­al Coali­tion of Blacks for Repa­ra­tions in Amer­i­ca (N'COBRA), The Nation­al Con­fer­ence of Black Lawyers and Fear­less Lead­ing by the Youth. Peo­ple trav­eled from St. Louis, Fer­gu­son, Flint, Madi­son and Min­neapo­lis to tes­ti­fy before the U.N. group on top­ics that ranged from employ­ment dis­crim­i­na­tion and the wide-scale clo­sures of major­i­ty-black schools in Chica­go, to police brutality.
Not­ing the ​"the exces­sive con­trol and super­vi­sion tar­get­ing all lev­els of [black] life" and ​"the per­sis­tent gap in almost all the human devel­op­ment indi­ca­tors, such as life expectan­cy, income and wealth, lev­el of edu­ca­tion and even food secu­ri­ty," the group con­clud­ed: ​"Past injus­tices and crimes against African Amer­i­cans need to be addressed with repara­to­ry justice."
The group also rec­om­mend­ed erect­ing mon­u­ments, mark­ers and memo­ri­als to acknowl­edge that ​"the transat­lantic slave trade was a crime against human­i­ty," accom­pa­nied by edu­ca­tion and acts of rec­on­cil­i­a­tion. In addi­tion, it sug­gest­ed estab­lish­ing a nation­al human rights com­mis­sion with a divi­sion ded­i­cat­ed to mon­i­tor­ing the rights of African Amer­i­cans, repeal­ing all state laws restrict­ing vot­ing rights, and pass­ing all pend­ing crim­i­nal jus­tice reform leg­is­la­tion, as well as the H.R. 40 bill for a Com­mis­sion to Study Repa­ra­tions Pro­pos­als for African Amer­i­cans Act. Since 1989, at the start of every Con­gress, Rep. John Cony­ers (D‑Mich.) has fruit­less­ly re-intro­duced this leg­is­la­tion to acknowl­edge slav­ery and racial dis­crim­i­na­tion, study their impact and pro­pose reme­dies. H.R. 40 is num­bered in recog­ni­tion of the unful­filled promise to freed slaves of ​"40 acres and a mule."
The group's find­ings will be pre­sent­ed in a report to the U.N. Human Rights Coun­cil in Sep­tem­ber. The infor­ma­tion will then be grist for what­ev­er mill that best uses it. Past del­e­ga­tions' reports on Ecuador, Brazil, Pana­ma, Bel­gium, the Unit­ed King­dom, Swe­den and the Nether­lands have influ­enced the nation­al dis­course. At the very least, this report will boost the argu­ment of repa­ra­tions advocates.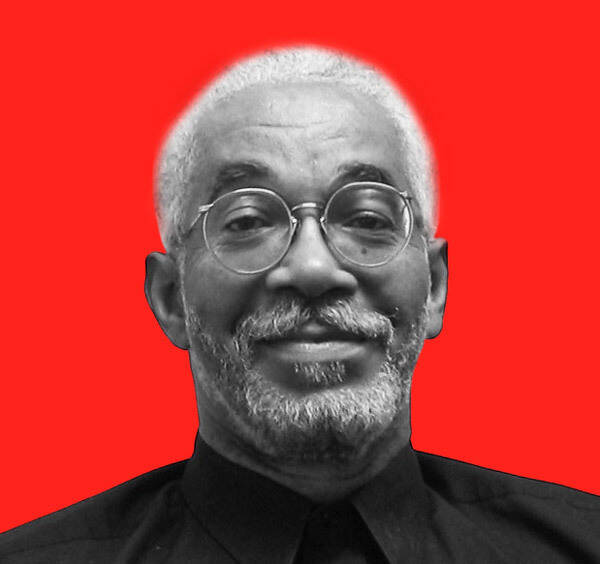 Sal­im Muwakkil
is a senior edi­tor of
In These Times
, where he has worked since
1983
. He is the host of The
Sal­im Muwakkil
show on WVON, Chicago's his­toric black radio sta­tion, and he wrote the text for the book
HAROLD: Pho­tographs from the Harold Wash­ing­ton Years
.