The Oil Industry Hits an Unexpected Roadblock
A small city in Maine strikes a blow against Canadian tar sands extraction.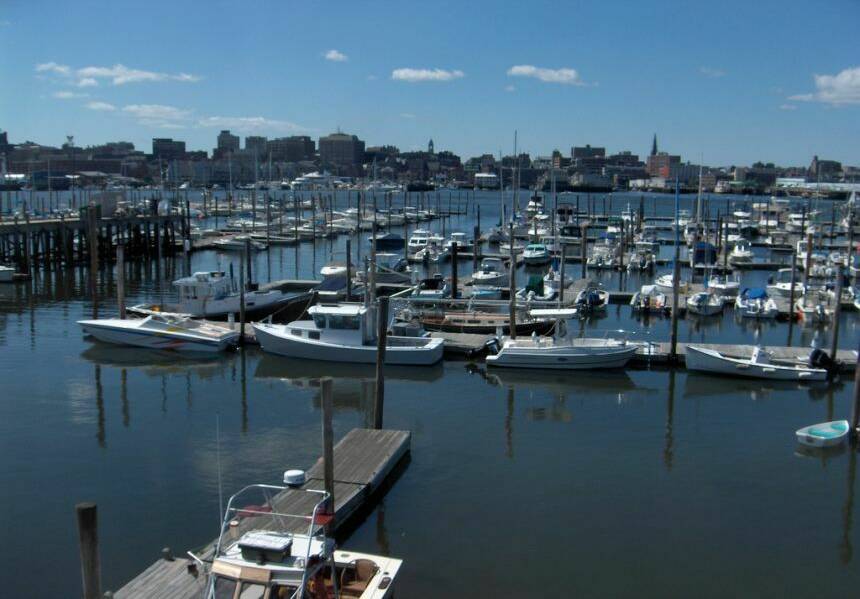 Oppo­nents of tar sands—the mas­sive bitu­mi­nous oil deposits in Alber­ta, Cana­da with a green­house gas impact four times greater than that of stan­dard crude — have inched one step clos­er to a major victory.
'The fact that the API [and others] would spend $750,000 protecting their right to ship tar sands says an awful lot.'
On Wednes­day night, the City Coun­cil of South Port­land, Maine vot­ed 6 – 1 to pass an ear­ly ver­sion of an ordi­nance that would ban the load­ing of crude oil onto ships and relat­ed infra­struc­ture with­in city lim­its. It's a local land use issue with stag­ger­ing glob­al impli­ca­tions: The oil indus­try, activists wor­ry, wants to reverse the flow of the Port­land-Mon­tréal Pipe Line, a series of pipelines first built in World War II that now ships import­ed crude from the coast of Maine to Mon­tréal. Amid ongo­ing tar sands extrac­tion in Cana­da — and a dearth of export routes there—it would make more eco­nom­ic sense for the pipelines to flow the oth­er way.
As it stands, two hot­ly con­test­ed pipeline pro­pos­als in Cana­da—TransCanada's Ener­gy East and Enbridge's Line 9 expan­sion—would, if approved, trans­port tar sands oil from Alber­ta to east­ern Cana­da. From there, the indus­try still needs access to over­seas mar­kets. By clos­ing the door on exports from South Port­land, the local ordi­nance essen­tial­ly elim­i­nates one poten­tial path to the sea — the Port­land-Mon­tréal Pipe Line. This mat­ters in Alber­ta: As a recent Inter­na­tion­al Ener­gy Agency report found, future tar sands extrac­tion depends heav­i­ly on export capacity.
​"From the stand­point of all the folks that have an inter­est in stop­ping tar sands from expand­ing, this is an impor­tant line of defense," says David Stem­ber, an orga­niz­er with 350​.org, which helped gath­er sup­port for the ordi­nance in the area. ​"It is a very big deal."
But South Portland's ​"Clear Skies Ordi­nance" isn't final­ized just yet. It's now en route to the city's plan­ning board, which can make rec­om­men­da­tions for any changes before send­ing it back to the City Coun­cil. The Coun­cil is then expect­ed to take a final vote on the mea­sure on July 21.
It's been a long time com­ing. Last sum­mer, activists with the group Pro­tect South Port­land launched a peti­tion dri­ve, which cul­mi­nat­ed in a local bal­lot ques­tion that would have blocked future oil infra­struc­ture devel­op­ment in the town's port, includ­ing the means to export crude over­seas. But the pro­posed mea­sure lost by an ago­niz­ing­ly close 51 – 49 per­cent mar­gin—or 192 votes. The ​"no" side, which includ­ed the likes of the lob­by­ing giant Amer­i­can Petro­le­um Insti­tute (API), pumped out near­ly $750,000 to fight the ordi­nance, out­spend­ing the initiative's pro­po­nents by a 10 – 1 margin.
That sent activists back to the draw­ing board. In an attempt to side­step cri­tiques of reg­u­la­to­ry over­reach, advo­cates pushed for a more nar­row­ly framed mea­sure specif­i­cal­ly tar­get­ing the load­ing of oil onto ships rather than block­ing indus­try-wide devel­op­ment projects. Last Decem­ber, the City Coun­cil passed a mora­to­ri­um to that effect. The pas­sage of that mora­to­ri­um, in turn, spurred the cre­ation of a Draft Ordi­nance Com­mit­tee, which for­ward­ed its pro­pos­al to City Coun­cil in June.
The rel­a­tive speed of this move has heart­ened activists in the area. ​"We have seen offi­cials in the city of South Port­land move so far, so fast," says Emi­ly Fig­dor, direc­tor of Envi­ron­ment Maine, a state-lev­el group that backs the ordi­nance. ​"It's a tes­ta­ment to the pow­er of peo­ple com­ing togeth­er to pro­tect their community."
And such an alliance is prov­ing to be nec­es­sary. South Port­land City Coun­cil was sup­posed to vote on the mea­sure on Mon­day. But the unex­pect­ed turnout of a red shirt-clad anti-ordi­nance con­tin­gent — along­side hun­dreds of blue-shirt-wear­ing back­ers — forced the coun­cil to resched­ule in the hopes of find­ing a larg­er space to accom­mo­date the crowd. Activists from Pro­tect South Port­land and Envi­ron­ment Maine blamed indus­try inter­ests for try­ing to delay the vote.
Exxon­Mo­bil, the major­i­ty own­er of Port­land Pipe Line and a mem­ber of the API, referred com­ment requests to Port­land Pipe Line. Port­land Pipe Line and the API did not respond to requests to com­ment for this story.
In the past, how­ev­er, Port­land Pipe Line has brushed aside charges that it plans to reverse the flow of the pipeline. But the locals don't buy it.
​"There's no val­ue to the com­pa­ny to say we have a plan to do this, so of course they won't say that. But if you look at what they've done in terms of defend­ing this project, it's clear that this is an impor­tant oppor­tu­ni­ty for them," says Stem­ber. ​"The fact that the API [and oth­ers] would spend $750,000 pro­tect­ing their right to ship tar sands says an awful lot."
Wednesday's ordi­nance is a munic­i­pal vic­to­ry, and one that needs final approval, at that. Activists say, though, that the bat­tle has impli­ca­tions that go well beyond Maine's bor­ders: While they may be out­spent by Big Oil, care­ful­ly craft­ed local cam­paigns can halt dan­ger­ous fed­er­al-lev­el fos­sil fuel projects.
This isn't even the first time this year that local-lev­el oppo­si­tion has dealt a blow to the tar sands indus­try, as 350.org's Stem­ber points out. Oppo­nents to Key­stone XL in Nebras­ka, anoth­er poten­tial export route, have man­aged to tem­porar­i­ly halt TransCanada's plans for the project. When the State Depart­ment announced it was post­pon­ing its final deci­sion on KXL in April, it referred to the cli­mate of legal uncer­tain­ty in the state — a sit­u­a­tion made pos­si­ble by law­suits cham­pi­oned by com­mu­ni­ty groups like Bold Nebras­ka.
​"Some­times it feels like the demo­c­ra­t­ic process is bro­ken, that there's so much mon­ey in pol­i­tics, and the oil indus­try has just such enor­mous influ­ence," says Emi­ly Fig­dor of Envi­ron­ment Maine. ​"But what we've seen in South Port­land over the last year and a half is that the pow­er of peo­ple com­ing togeth­er to strate­gi­cal­ly make a dif­fer­ence in their com­mu­ni­ty can, in fact, over­come the pow­er of the oil industry."
Cor­rec­tion: This arti­cle orig­i­nal­ly stat­ed that the City Coun­cil's mora­to­ri­um expired in May. In fact, it was extend­ed for anoth­er six months (though is now super­seded by the ordinance).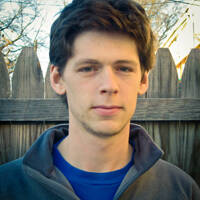 Cole Stan­gler
writes about labor and the envi­ron­ment. His report­ing has also appeared in The Nation, VICE, The New Repub­lic and Inter­na­tion­al Busi­ness Times. He lives in Paris, France. He can be reached at cole[at]inthesetimes.com. Fol­low him
@colestangler
.