The Left's Support for Hillary Clinton This Election Was About Risk Mitigation, Nothing More
I cast my vote to give popular uprisings a fighting chance.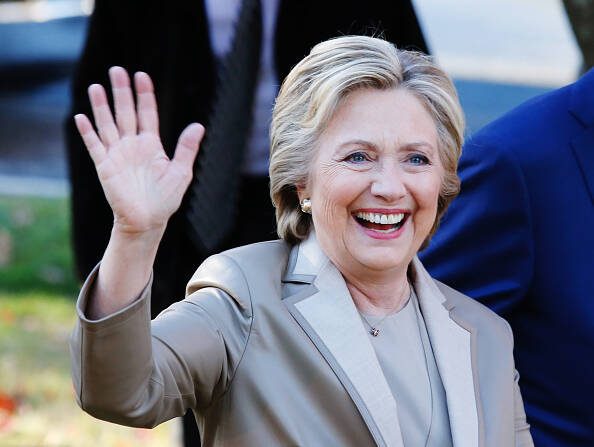 In 2012 — the first presidential election in which I was eligible to vote — I cast an absentee ballot in Pennsylvania for Jill Stein because I couldn't bring myself to vote for Barack Obama, the president I'd seen champion pipelines and deportations and the expansion of a disastrous drone program in the Middle East. Today, I voted for the woman who helped build those policies.
"If you want politics that are about more than mitigating risk, you'll have to look down the ballot and outside the ballot box entirely."
As Jesse Myerson wrote here this week, voting is not a ​"self-expressive speech act," and however historic electing a woman president might be, the United States is years away from putting a progressive champion in the Oval Office. If you want politics that are about more than mitigating risk, you'll have to look down the ballot and outside the ballot box entirely.
Around the country, many people are voting for causes and people they truly care about. Voters in New York's 19th Congressional District could put Zephyr Teachout in office, a lifelong advocate for cleaning up this country's political system by kicking corporations out of it. Washingtonians could send civil rights activist Pramila Jayapal to Congress. Coloradans might elect to finance a single-payer healthcare system and voters in several states could give themselves a raise. (In These Times and Truthout both have great ballot measure round-ups.)
This election, votes at the state and local level might — in the not too distant future — improve the lives of millions. But at the presidential level, the most we can hope for is to stop the country from a slide into authoritarianism that would squash popular uprisings before they can take off.
The nature of the United States being a superpower is that our presidents hardly ever have a net positive impact on the world. Had Bernie Sanders become commander-in-chief, he almost certainly would have followed suit. Why? Not because Sanders is a corrupt Washington insider and duopolistic tool, but because this country is built on myriad forms of violence and exploitation, from colonization to slavery to a seemingly endless stream of conflicts abroad. No one person can reverse centuries of brutal history, let alone from an office that is structurally designed to ensure the machine keeps running in perpetuity.
Whatever transformative shifts have happened under presidents' watches — from the abolition of slavery to (almost) universal suffrage and the New Deal — have been in spite of what happens in the White House not because of it. Change happens when unruly and militant movements push their elected officials into corners.
The fear of a Donald Trump presidency for the left, then, isn't just that it could confine movements to a defensive and reactionary set of demands, as under other Republican administrations. It's that he might kneecap the extra-electoral democratic tools and protections we rely on most.
Defeating Trump is important. With threats of open revolt floating around, thoroughly trouncing him — even in deep blue states like New York — is just as crucial: To show that a politics premised on fear and loathing is out of step with American values, from Trump himself to David Duke to any of the other opportunistic bigots who might follow in their path.
And if you can suppress your gag reflex, a vote for Clinton could help make sure that the ​"politicians" who actually change things — organizers, activists, union leaders and more — can start backing her into a corner.
Be one of the first
Help kick off the new era of In These Times! Without a media that brings people together and creates a written record of the struggles of workers, their voices will be fragmented and forgotten.
The mission of In These Times is to be that written record, and to guide and grow those movements.
We have a lot of work ahead of us, and that work starts today. Early support is the most valuable support, and that's why we're asking you to pitch in now. If you are excited for this new era of In These Times, please make a donation today.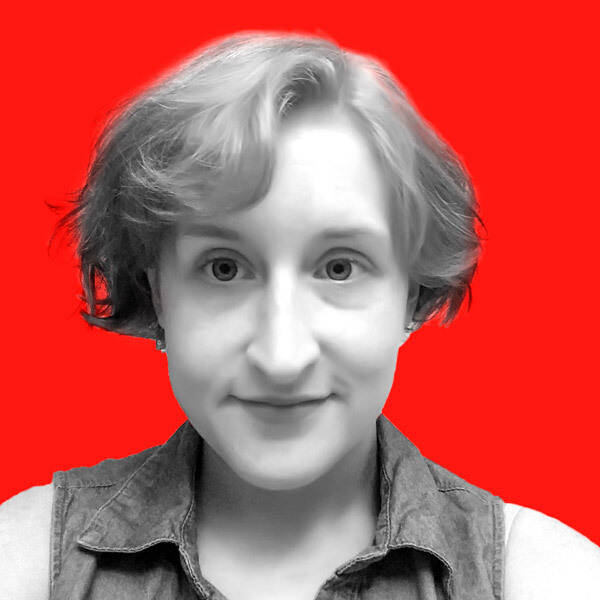 Kate Aronoff is a staff writer at The New Republic and author of Overheated: How Capitalism Broke the Planet — And How We Fight Back. She is co-author of A Planet To Win: Why We Need a Green New Deal and co-editor of We Own the Future: Democratic Socialism—American Style. Follow her on Twitter @katearonoff.