It's the old­est trick in the book. The magi­cian flash­es the shiny object to mis­di­rect the audience's atten­tion from the real action. In the the­ater of pol­i­tics and eco­nom­ics, the mag­ic con­sists in get­ting peo­ple to focus on poor options so as to shift their sight from wider, more fun­da­men­tal pos­si­bil­i­ties for reform. Dis­tract­ed by half-truths and seduced by short­sight­ed strate­gies, we squan­der time, ener­gy and polit­i­cal capital.
Think of it as the plas­tic vs. paper bag choice at the gro­cery store check­out line. For­get about pars­ing the rel­a­tive car­bon foot­prints and recy­cling poten­tials. Even if one bag is mar­gin­al­ly less worse for the envi­ron­ment, both paper and plas­tic are lousy solu­tions. Reusable bags are the way to go.
Mis­di­rec­tion pro­lif­er­ates: We are dis­tract­ed by argu­ments over such fun­da­men­tal­ly flawed propo­si­tions as whether it is unhealthy to drink milk from cows dosed with bovine growth hor­mones (BGH) or eat meat from cloned cows.
Or whether increas­ing gas mileage of cars, sub­sti­tut­ing alter­na­tive fuels and switch­ing to hybrids are effec­tive strate­gies for coun­ter­ing glob­al warming.
Should we help the envi­ron­ment by con­sum­ing Mid­west lamb rather than chops all the way from New Zealand?
How can we alter lifestyle choic­es to low­er can­cer risks?
Is irra­di­at­ed food toxic?
Is Sen. Hillary Clinton's or Sen. Barack Obama's pro­pos­al the bet­ter solu­tion to America's health­care crisis?
Although each of these mis­di­rec­tions glit­ters with argu­men­ta­tive allure, they give aid and com­fort to slop­py think­ing and rel­a­tive­ly triv­ial posi­tions. The wrong ques­tion is unlike­ly to yield the right answer.
The prob­lem with cloned meat, BGH milk and irra­di­at­ed food is not the dan­ger to per­son­al health. Even if real, these risks pale in com­par­i­son to eco­nom­ic and envi­ron­men­tal effects.
Safe to eat or not, meat from cloned ani­mals should be banned because the pro­lif­er­a­tion of such herds would strength­en the worst aspects of fac­to­ry farm­ing and weak­en the genet­ic pool. Cloned herds would take enor­mous up-front costs and become a mono­cul­ture crop of genet­i­cal­ly iden­ti­cal ani­mals sus­cep­ti­ble to the same stress­es and diseases.
The key harm from treat­ing a dairy herd with BGH is not to us, but to cows and inde­pen­dent farm­ers. The treat­ed cows burn out quick­ly and get sick; the farm­ers become eco­nom­i­cal­ly depen­dent on chem­i­cal com­pa­nies for the next fix of the drug.
And the larg­er impact of irra­di­at­ed food is to allow man­u­fac­tur­ers to sell fecal mat­ter-laced foods, cre­ate a mar­ket for nuclear waste, and endan­ger work­ers and the envi­ron­ment. The argu­ment over whether irra­di­at­ed food is safe to eat is large­ly a distraction.
While rais­ing fuel econ­o­my for the fam­i­ly car is a good thing, it is no sub­sti­tute for an exten­sive pub­lic trans­porta­tion sys­tem. Nor is the switch to bio­fu­els – which rais­es glob­al food prices by divert­ing farms from food pro­duc­tion, encour­ages clear­ing new land and, in the case of palm oil pro­duc­tion, dev­as­tates com­mu­ni­ties and the envi­ron­ment. Rather than pro­vid­ing an eco­nom­i­cal­ly and envi­ron­men­tal­ly sound solu­tion to the oil cri­sis and glob­al warm­ing, these short-sight­ed choic­es allow us to per­pet­u­ate an insane system.
As for the lamb chops: It turns out that the car­bon foot (hoof?) print of New Zealand lamb, which graze in open pas­tures, is low­er than that of Mid­west sheep that rely on fac­to­ry farm­ing, drugs, and grain raised with pes­ti­cides and chem­i­cal fer­til­iz­ers. But the dis­tinc­tion is tiny. The crit­i­cal prob­lem cen­ters around the amount of meat we eat and the way we raise animals.
When it comes to can­cer, until research mon­ey goes into exam­in­ing the effects of car­cino­gens in the envi­ron­ment, and until we ban the poi­sons, lifestyle tin­ker­ing will do lit­tle to low­er most can­cer rates. (Smok­ing being the big excep­tion.) But elim­i­nat­ing envi­ron­men­tal car­cino­gens is less prof­itable than treat­ment – and far less attrac­tive to phar­ma­ceu­ti­cal com­pa­nies or to politi­cians reap­ing largess from pol­lut­ing corporations.
And final­ly, nei­ther the Oba­ma nor the Clin­ton health insur­ance plan does the one thing essen­tial to low­er­ing costs and improv­ing access to qual­i­ty health­care: Elim­i­nate prof­it from the sys­tem by cut­ting out the insur­ance com­pa­nies and for-prof­it hos­pi­tals. By shy­ing away from ful­ly fund­ing health­care with tax mon­ey, both plans did­dle around the edges of the prob­lem and cre­ate con­vo­lut­ed sys­tems that dif­fuse demands for fun­da­men­tal change.
When the magi­cian is wav­ing the shiny object, it is some­times hard to focus on the oth­er hand that is qui­et­ly pick­ing our pock­ets and steal­ing our future.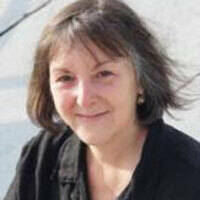 Ter­ry J. Allen
is a vet­er­an inves­tiga­tive reporter/​editor who has cov­ered local and inter­na­tion­al pol­i­tics and health and sci­ence issues. Her work has appeared in the
Guardian, Boston Globe, Times Argus, Harper's
, the Nation​.com, Salon​.com, and
New Sci­en­tist
. She has been an edi­tor at Amnesty Inter­na­tion­al,
In These Times
, and Cor​p​watch​.com. She is also a pho­tog­ra­ph­er. Her por­traits of peo­ple sit­ting in some of the
1900
cars lined up out­side a New­port, Vt., food drop can be seen on www​.flickr​.com/​p​h​o​t​o​s​/​t​e​r​r​y​a​l​l​e​n​/​a​lbums. Ter­ry can be con­tact­ed at tallen@​igc.​org or through www​.ter​ry​jallen​.com.