How Ta-Nehisi Coates Made Reparations Mainstream
Coates talks about the debt he owes to black nationalists, and why black Americans are so hungry for data to back up their experiences.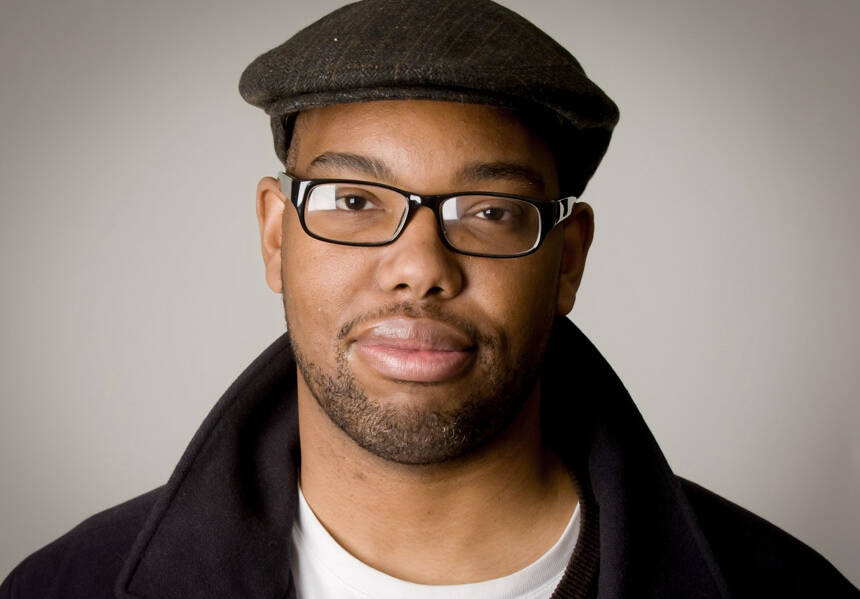 It's almost as if jour­nal­ist Ta-Nehisi Coates has per­formed an act of cul­tur­al pres­tidig­i­ta­tion by insert­ing the issue of repa­ra­tions into the nation­al dia­logue. Ever since he penned a block­buster cov­er sto­ry on the sub­ject in June 2014 for The Atlantic, he's been attract­ing large, often pre­dom­i­nant­ly white crowds to hear his argu­ments on why descen­dants of enslaved Africans deserve com­pen­sa­tion. Coates has con­vinced them to seri­ous­ly con­sid­er an issue once con­fined to the rad­i­cal fringes of black nationalism.
'I think it goes beyond reparations for black people, to getting people to look seriously at their history. It's not like America is just distorting black history. It has a problem with history, period.'
Some of those nation­al­ists remain sus­pi­cious of Coates and his sud­den­ly vis­i­ble advo­ca­cy of repa­ra­tions. He under­stands their sus­pi­cions, but insists he pos­es no threat to their prove­nance. With­out their long-time and ded­i­cat­ed advo­ca­cy, he notes, the repa­ra­tions issue would have dis­ap­peared entire­ly from the con­ver­sa­tion. Coates is too mod­est here.
The crowds gath­er­ing to hear him are attract­ed by his inge­nious refram­ing of the issue and the log­ic of his argu­ment. Coates' pre­scrip­tion is a rel­a­tive­ly easy pill to swal­low: He urges the pas­sage of H.R. 40, the House bill repeat­ed­ly and fruit­less­ly sub­mit­ted by Michi­gan Rep. John Cony­ers Jr., which would cre­ate a com­mis­sion to exam­ine the impact of slav­ery and sug­gest remedies.
Coates is con­vinced that any seri­ous exam­i­na­tion of the effects of slav­ery and Jim Crow could only con­clude that there is a need for repa­ra­tions. ​"I real­ly don't see any oth­er option," he told me. He's just not sure that we live in the kind of Amer­i­ca that would come to that con­clu­sion. Coates and I sat down in a cof­fee shop in Chica­go to dis­cuss the reac­tion to his article.
What has been the most unex­pect­ed aspect of the recep­tion to your Atlantic piece on reparations?
It's so obvi­ous now, but I think I under­es­ti­mat­ed the black community's appetite to see their stuff done in a real­ly seri­ous way — well researched, sub­stan­ti­at­ed, with some schol­ar­ship behind it.
Have you got­ten dif­fer­ent respons­es from white audi­ences than black audiences?
With white audi­ences it's most­ly, ​"I had no idea. I just had no idea." And from black audi­ences, it's, ​"I know I've been ripped off, but I just didn't know how. I didn't know the sci­ence behind it."
On my show on WVON radio, it was the top­ic of con­ver­sa­tion for about three weeks straight.
I didn't expect it to be such a rev­e­la­tion. There's a strong body of aca­d­e­m­ic research at this point — stuff that's not even real­ly con­testable. But I felt like peo­ple who talked about repa­ra­tions in the past didn't stress cer­tain things enough. Like, I real­ly want­ed to stress the hous­ing issue as a present thing.
I've done sev­er­al columns on repa­ra­tions, but nev­er with your con­tem­po­rary per­spec­tive. That's what makes your piece more com­pelling than talk­ing about ances­tral debt.
But the ances­tral debt is true. It's true. I've often joked that any of the more con­tem­po­rary ills — like redlin­ing — you can trace back to slav­ery. It's the foun­da­tion. Peo­ple just need to under­stand that it doesn't end there.
Why did you think The Atlantic would be will­ing to expend resources on what a lot of peo­ple thought was a tan­gen­tial issue?
You know, the fun­ny thing is we nev­er even had a dis­cus­sion like that. It was nev­er like, ​"This is crazy." If [a free­lancer] had just said, ​"Hey, I want to do an arti­cle on repa­ra­tions," it would have been much hard­er. But by the time I pitched that piece, I had been writ­ing for The Atlantic for five years.
How did you get your start there?
The first piece I pitched was on Bill Cos­by and that was in 2007. I was cri­tiquing his whole respectabil­i­ty pol­i­tics tour. [Soon after we spoke, Coates wrote an apol­o­gy for down­play­ing the rape alle­ga­tions against Cos­by that have recent­ly drawn atten­tion.] That was my first inter­ac­tion with a magazine.
Why did it take you so long to write for a mag­a­zine? Was it a cul­tur­al disconnect?
No, I think it's a straight man­i­fes­ta­tion of a wealth gap. When I came in, the way to break into mag­a­zines was to do an unpaid intern­ship. That's just total­ly impos­si­ble for most black peo­ple. It's the same thing with our loan prob­lems. We don't have, like, uncles, aunts, grand­par­ents that say, ​"I'm gonna give you $500,000 to do this project," or ​"I'm gonna sup­port you while you live in L.A."
Do you feel any respon­si­bil­i­ty to out­line a tac­ti­cal approach to repa­ra­tions, or do you just make the argu­ment and leave that to others?
Peo­ple say, per­haps we just might allow black peo­ple to go to cer­tain schools for free. Or we might have a bank that allows black peo­ple to get easy loans. I think all these things are pos­si­ble. But the ques­tion I'm much more inter­est­ed in is: What is the soci­ety that makes that pos­si­ble? Put repa­ra­tions with­in the polit­i­cal imagination.
I met Clyde Ross [a leader of the 1960s fight against preda­to­ry hous­ing con­tracts in Chica­go and a key fig­ure in the Atlantic sto­ry] yes­ter­day, and he said he doesn't think this coun­try will ever [pay repa­ra­tions], so why waste our time? He said that to get repa­ra­tions in this coun­try, you bet­ter have a dif­fer­ent court sys­tem, you bet­ter have a dif­fer­ent media, you bet­ter have a dif­fer­ent school sys­tem. And I think the beau­ty of his insight was that he knows that imple­ment­ing repa­ra­tions would require a total­ly dif­fer­ent America.
So you think H.R. 40, the bill to form a repa­ra­tions com­mis­sion, would help serve that purpose?
Yeah. Peo­ple would have to come for- ward on the Sen­ate floor, on the House floor, and say, ​"Lis­ten, this is what hap­pened. Let's have a straight-up argu­ment about this. You show me your proof, I'll show you my proof — and I've got plen­ty of proof." That's the beau­ti­ful thing: All of your Ivy schools, they all agree with me. I'm not from those places. But when you go to look at stud­ies on eco­nom­ics, the evi­dence is pret­ty overwhelming.
So, if that evi­dence is pre­sent­ed and the coun­try still refus­es to act on it with any integri­ty, what's Plan B?
I'm not too opti­mistic about going out­side of the polit­i­cal order. I'm mak­ing argu­ments with­in the polit­i­cal order, as it exists. I think it goes beyond repa­ra­tions for black peo­ple, to get­ting peo­ple to look seri­ous­ly at their his­to­ry. It's not like Amer­i­ca is just dis­tort­ing black his­to­ry. It has a prob­lem with his­to­ry, peri­od. This is like a con­gen­i­tal thing…America the inno­cent; we've nev­er done any­thing wrong. With some­thing like cli­mate change, [there's a] prob­lem of not being able to account for what we've done to the plan­et. It's a gen­er­al mind­set. And it's a sui­ci­dal mindset.
Speak­ing of his­to­ry, how do you feel about repa­ra­tions for Native Americans?
When you kill a mas­sive amount of peo­ple and you push them off their land and then build a soci­ety on top of that, you prob­a­bly owe them something.
Do you see any move­ment toward more acknowl­edge­ment of history?
I was hap­py to see that in a lot of the Fer­gu­son report­ing, peo­ple were talk­ing about hous­ing dis­crim­i­na­tion. They didn't act as if Fer­gu­son came out of nowhere.
Black nation­al­ists have been work­ing on the issue of repa­ra­tions for a long time. Many expressed irri­ta­tion to me that you were a ​"John­ny-come-late­ly." Have you run into that?
I was raised in the black nation­al­ist move­ment — that's how I got my name. I could have gone into any nation­al­ist gath­er­ing when I was 10 or 12 years old and heard any­body say, ​"You know they ripped us off and they built this entire coun­try on our work." If any­thing, it's like I'm com­ing back to the church.
How a lot of folks prob­a­bly feel is, ​"You know, I stood up and said this and they said I was crazy. And then here comes this guy." And I under­stand how that can be frus­trat­ing. But this is an idea that is not about sav­ing white peo­ple or mak­ing white peo­ple feel good. Ideas like that don't get the same lev­el of respect.
I hope the piece reminds peo­ple that just because some­thing comes out of the rad­i­cal wing doesn't mean it's crazy. Rea­son is not only found in the cen­ter. In 1860, the polit­i­cal cen­ter was not emancipation.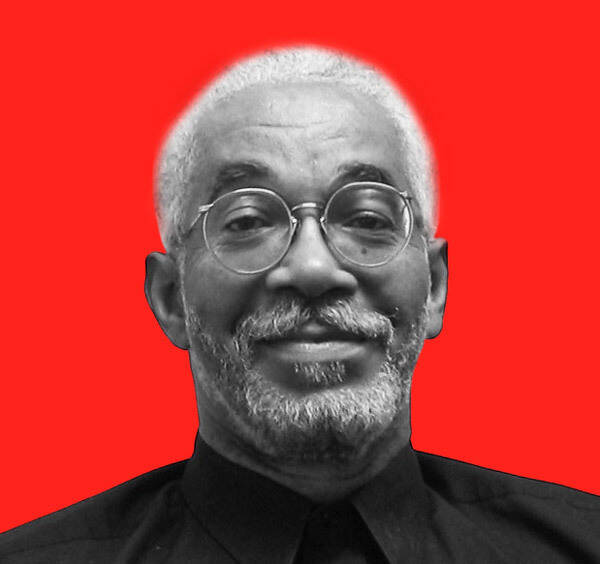 Sal­im Muwakkil
is a senior edi­tor of
In These Times
, where he has worked since
1983
. He is the host of The
Sal­im Muwakkil
show on WVON, Chicago's his­toric black radio sta­tion, and he wrote the text for the book
HAROLD: Pho­tographs from the Harold Wash­ing­ton Years
.