Do the Midterms Spell a GOP Takeover in 2016? Not in the Slightest.
Tuesday's elections did not necessarily portend a huge swing to the right by the American people.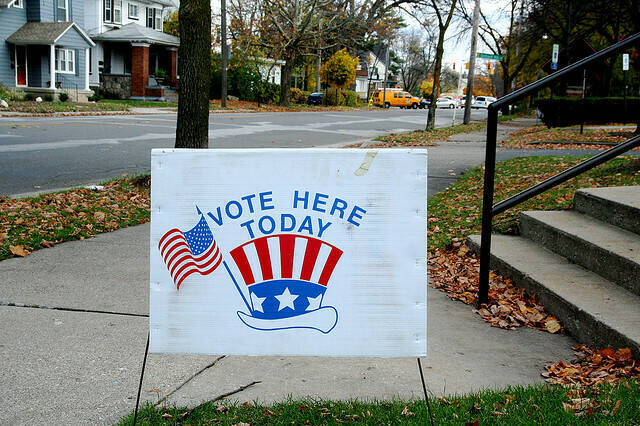 The dra­mat­ic, across-the-board vic­to­ry engi­neered by Repub­li­cans in Tuesday's elec­tions would seem to bode well for the party's chance to cap­ture the White House in 2016. The GOP took full con­trol of Con­gress, flipped at least four gov­er­nor's offices from blue to red, and prompt­ed much talk of a resur­gent Repub­li­can movement.
The 2014 election results appear to say more about who did not vote than who did: Younger voters and minority communities stayed home in large numbers. If trends from the last two presidential elections hold, those same groups are likely to be far more energized during the next White House campaign—making Tuesday's results of limited value in predicting 2016.
Not so fast. A more care­ful look at the returns sig­nif­i­cant­ly com­pli­cates the nar­ra­tive that an Amer­i­can elec­torate, which recent­ly tilt­ed Demo­c­ra­t­ic, has since shift­ed back to the Repub­li­can fold.
In fact, the 2014 elec­tion results appear to say more about who did not vote than who did: Younger vot­ers and minor­i­ty com­mu­ni­ties stayed home in large num­bers, as is typ­i­cal dur­ing a midterm elec­tion. If trends from the last two pres­i­den­tial elec­tions hold, those same groups are like­ly to be far more ener­gized dur­ing the next White House cam­paign, mak­ing Tues­day's results of lim­it­ed val­ue in pre­dict­ing 2016.
If any­thing, data from the midterms reveal that Repub­li­cans could face a steep­er climb than usu­al in two years. Exit polls showed that Repub­li­cans actu­al­ly got a small­er per­cent­age of the female vote than they did in the 2010 midterms, even as many of their high­est pro­file can­di­dates tried to mod­er­ate their image on issues like abor­tion and contraception.
If that trend con­tin­ues, the GOP could find itself more reliant than ever on white males, the one slice of the Amer­i­can elec­torate on which the GOP has a lock. But that won't be enough to win nation­al elec­tions with the coun­try grow­ing marked­ly less white. Accord­ing to data com­piled by the Pew Research Cen­ter, the Unit­ed States is on track to become a major­i­ty-minor­i­ty pop­u­la­tion in the next three decades, and peo­ple of col­or con­sis­tent­ly vote more Demo­c­ra­t­ic than Republican.
Repub­li­cans can try to coun­ter­act Democ­rats' built-in demo­graph­ic advan­tage by influ­enc­ing turnout. This, Democ­rats argue, is the real point of the restric­tive vot­er iden­ti­fi­ca­tion laws that Repub­li­cans have turned to as a fix for sup­posed vot­er fraud. It is about depress­ing minor­i­ty par­tic­i­pa­tion at the polls. That seems less like a sus­tain­able long-term strat­e­gy and more like an act of desperation.
Of course, Democ­rats have their own prob­lems with midterm elec­tions — name­ly, turnout. In 2010, the share of the elec­torate com­prised of non-white vot­ers dropped by 3 per­cent­age points from the 2008 elec­tion, and the share of 18 – 29 year olds dropped by 6 per­cent­age points. In that midterm elec­tion, those groups still vot­ed Demo­c­ra­t­ic, but by small­er margins.
As it hap­pens, the 2010 midterm elec­tions look strik­ing­ly sim­i­lar to the 2014 results.
Exit polls from House of Rep­re­sen­ta­tives races in 2010 showed a nation­al elec­torate made up of 35 per­cent self-iden­ti­fied Democ­rats, 35 per­cent Repub­li­cans and 29 per­cent inde­pen­dents. Exit polls fromTues­day's elec­tion showed a near­ly iden­ti­cal break­down. Those same polls showed the par­ties main­tain­ing rough­ly the same lev­el of loy­al­ty among their own vot­ers as in 2012. The only major dif­fer­ence is that Democ­rats in 2014 actu­al­ly improved their per­for­mance by 5 per­cent­age points among inde­pen­dent voters.
But again, the midterm loss­es from 2010 didn't mean dis­as­ter for the par­ty in the pres­i­den­tial elec­tion. Instead, 2012 brought back young and minor­i­ty vot­ers in large num­bers, giv­ing Oba­ma his sec­ond term. The same will like­ly prove true, unless the GOP goes through a very rapid transformation.
To be sure, if Repub­li­cans are look­ing for a pos­i­tive polit­i­cal mes­sage to take away from this midterm (beyond gain­ing more law­mak­ing pow­er), it is that the GOP can prob­a­bly look ahead hap­pi­ly to 2018. Midterms are their meat: They play to their strengths and lessen the impact of their demo­graph­ic weak­ness­es. But they shouldn't get over­ly excit­ed about 2016 — at least not until they come up with new a strat­e­gy and pol­i­cy platform.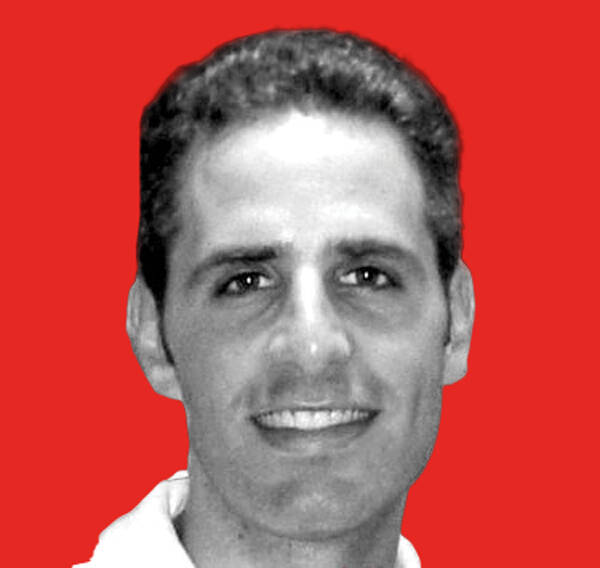 David Siro­ta
is an award­win­ning inves­tiga­tive jour­nal­ist and an
In These Times
senior edi­tor. He served as speech writer for Bernie Sanders'
2020
cam­paign. Fol­low him on Twit­ter @davidsirota.