Meet the 'Missing' Workers
More than 5 million Americans have given up hope of a job. Who are they?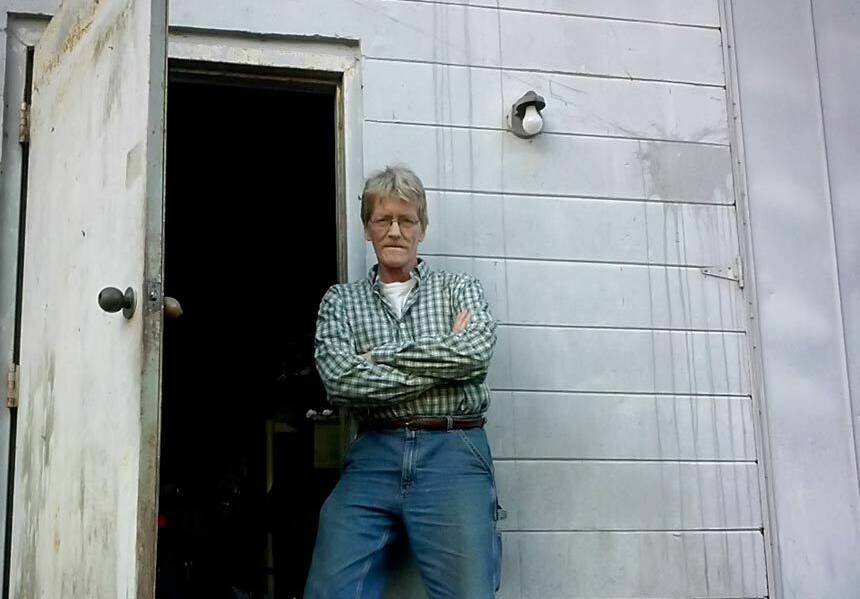 Back in 1990, George Gras­mann earned more than $50,000 a year as a sys­tems engi­neer. For a time, he rent­ed a com­fort­able, spa­cious house out­side Tam­pa, Fla. Today, he lives on less than $13,000 a year in part of a rent­ed garage.
'I feel like the media and certain parts of the government are ignoring the problem of unemployed Americans, and we are being shoved into some sort of 'under community' with no way out.'
Grasmann's tech career end­ed with a lay­off in 2000, after which he shift­ed to tak­ing any short-term job he could find. He lost his last job, with a pest con­trol firm, in 2009. Since then, he says that he has sent out 1,500 appli­ca­tions for jobs with no suc­cess. Fed­er­al exten­sion of unem­ploy­ment assis­tance helped him sur­vive and fueled his job search until he exhaust­ed the full 99 weeks (an option no longer open to the unem­ployed, since Con­gres­sion­al Repub­li­cans repeat­ed­ly blocked renew­al of extend­ed ben­e­fits — although a new Sen­ate exten­sion deal awaits House approval).
Gras­mann pawned per­son­al belong­ings and ran through his retire­ment sav­ings. He relied on food stamps until last year, when Repub­li­can-ini­ti­at­ed changes made him inel­i­gi­ble. He was denied Social Secu­ri­ty dis­abil­i­ty, but even­tu­al­ly the Depart­ment of Vet­er­ans Affairs (VA) ruled that his severe arthrit­ic pain and oth­er health prob­lems jus­ti­fied dis­abil­i­ty pay­ments, which con­sti­tute his only income.
Now, he fears he has over­stayed his wel­come at his garage home and may need to apply to the VA for emer­gency shel­ter. He says he is deeply dis­cour­aged and has stopped active­ly look­ing for employment.
But he has an idea for Con­gress: ​"Look at what FDR did with a jobs pro­gram. They found work that need­ed to be done and hired peo­ple to do it."
Gras­mann and mil­lions of Amer­i­cans like him have no job and want to work, but no longer count as ​"unem­ployed," accord­ing to the Bureau of Labor Sta­tis­tics, because they are not job-hunting.
The slow recov­ery from the Great Reces­sion has led to a high num­ber of Amer­i­cans unem­ployed for more than six months. It has also con­tributed to an unusu­al­ly sharp decline of the ​"labor force par­tic­i­pa­tion rate" (LFPR)— that is, the per­cent­age of the civil­ian pop­u­la­tion work­ing or look­ing for jobs. The fig­ure has dropped from 67.3 per­cent in 2000 to about 63 per­cent, which trans­lates into 5.85 mil­lion peo­ple who have van­ished from the work­force. The Eco­nom­ic Pol­i­cy Insti­tute esti­mates that count­ing these ​"miss­ing work­ers" would have put January's offi­cial job­less rate at 10.0 per­cent, rather than the much-her­ald­ed 6.6 per­cent that marked the low­est rate since Octo­ber 2008.
Econ­o­mists are divid­ed about what caused the decline in labor force par­tic­i­pa­tion. Even among Fed­er­al Reserve Bank researchers, one study from the Philadel­phia Fed con­clud­ed that the drop result­ed entire­ly from baby boomer retire­ment and anoth­er, more per­sua­sive study from the Atlanta Fed con­clud­ed that the effects of the reces­sion account­ed for the decline.
A look at the demo­graph­ics of who has dropped out of the labor force, how­ev­er, would sup­port Atlanta's case over Philadelphia's. Work­ers old­er than 55 made up the only group whose rate of par­tic­i­pa­tion in the labor force actu­al­ly increased dur­ing the Great Recession.
So who are these miss­ing work­ers? Men dropped out of the labor force in greater num­bers than women, and blacks in greater num­bers than whites. Men dis­pro­por­tion­ate­ly work in man­u­fac­tur­ing, which began shed­ding jobs dur­ing the eco­nom­ic recov­ery of the 2000s and did so even more heav­i­ly in the Great Reces­sion. Also, main­ly male con­struc­tion work­ers received a one-two punch when the hous­ing bub­ble burst and then aus­ter­i­ty-mind­ed gov­ern­ments cut infra­struc­ture spending.
Mean­while, the severe reces­sion com­pounds the plight of black men, who, through good times and bad, lag far behind white men in employ­ment and labor force par­tic­i­pa­tion, accord­ing to Howard Uni­ver­si­ty eco­nom­ics pro­fes­sor and AFL-CIO chief econ­o­mist William Sprig­gs. In addi­tion, high­er rates of injury dri­ve black work­ers out of the work­force, Sprig­gs notes, and black work­ers are less like­ly to receive unem­ploy­ment com­pen­sa­tion, part­ly because employ­ers are more like­ly to chal­lenge their claims than those of white work­ers. Falling off the unem­ploy­ment rolls means black work­ers are less like­ly to be count­ed by the BLS as labor force participants.
Age also plays a role. Between 2002 and 2012, young peo­ple aged 16 to 24 expe­ri­enced the largest labor-force decline of any age group. While teens have an increas­ing­ly hard time get­ting a job, they're not idly sit­ting at home watch­ing TV: 16 – to – 24-year-olds are now more like­ly to be in school full time with­out a job. But these grow­ing ranks of stu­dents in trade schools, com­mu­ni­ty col­leges and tra­di­tion­al four-year col­leges are also increas­ing­ly unlike­ly to fin­ish their post-sec­ondary edu­ca­tion, rais­ing ques­tions about whether school pre­pares them for work and cit­i­zen­ry, or sim­ply occu­pies their time (and increas­es their debt).
But dur­ing that decade, work­ers aged 25 to 54 — rough­ly two-thirds of the work­force — also stopped work­ing or look­ing for work in droves. ​"House­hold care," such as tend­ing to an ail­ing fam­i­ly mem­ber or aged par­ent, is the main rea­son women give, while men most often cite dis­abil­i­ty, accord­ing to a paper by Atlanta Fed­er­al Reserve econ­o­mist Julie Hotchkiss and colleagues.
Peo­ple in this age group have also surged back to school. This is a social­ly respectable activ­i­ty for the unem­ployed and may improve their mid-career job prospects.
But it doesn't always work. After los­ing her admin­is­tra­tive job when the mar­ket for car­pets man­u­fac­tured by her employ­er took a hit in 2009, Kathy Davis, 56, earned a para­le­gal cer­tifi­cate, vol­un­teered at her local juve­nile court to gain expe­ri­ence and would have prob­a­bly got­ten a job as a para­le­gal there, had the state of Geor­gia not cut spend­ing. Now it has been three years since her last unem­ploy­ment check, and food stamps are the only pub­lic assis­tance she receives. She has lost her house, her car and her retire­ment sav­ings dur­ing her futile job search and, along with one son, is liv­ing with her daugh­ter, the only employed fam­i­ly mem­ber. She has giv­en up look­ing for a job and joined the ranks of the miss­ing workers.
Davis blames the Tea Par­ty and its cor­po­rate back­ers for destroy­ing ​"every­thing I have worked for [over] the past 40 years. I feel like the media and cer­tain parts of the gov­ern­ment are ignor­ing the prob­lem of unem­ployed Amer­i­cans, and we are being shoved into some sort of ​'under com­mu­ni­ty' with no way out."
Some baby boomers are retir­ing, but many, like Gras­mann and Davis, aren't doing so by choice. With job prospects slim and age dis­crim­i­na­tion ram­pant, they find them­selves pushed into unwant­ed retire­ment or onto the grow­ing lists for dis­abil­i­ty aid.
As the Unit­ed States expe­ri­ences anoth­er ​"job­less recov­ery," mil­lions of unem­ployed work­ers are sim­ply giv­ing up the hunt. From this, we can take sev­er­al sim­ple, impor­tant lessons. First, the deep, long reces­sion and the lim­its imposed on gov­ern­ment spend­ing on aid to the long-term unem­ployed and job cre­ation are the main caus­es of the decline of labor force par­tic­i­pa­tion, even if retire­ment of baby boomers also has some effect. Sec­ond, the strik­ing decline in labor mar­ket par­tic­i­pa­tion makes offi­cial unem­ploy­ment sta­tis­tics less reli­able as a guide to pol­i­cy­mak­ing. We should be skep­ti­cal of the rightwing argu­ment that the decline in unem­ploy­ment stats eras­es the need for more gov­ern­ment stimulus.
Indeed, the decline of labor mar­ket par­tic­i­pa­tion bol­sters the case for a large-scale job-cre­ation plan from fed­er­al, state and local gov­ern­ments, as well as the Fed­er­al Reserve. This could ben­e­fit both the job­less and job­hold­ers. With­out mil­lions of des­per­ate job seek­ers — and mil­lions more ​"miss­ing work­ers" in reserve — the bal­ance of pow­er would tip toward work­ers. The low­est-paid could bar­gain to earn more, thus reduc­ing inequal­i­ty, as econ­o­mists Dean Bak­er and Jared Bern­stein argue in their new book, Get­ting Back To Full Employ­ment.
Per­haps most impor­tant­ly, a stim­u­lus would help peo­ple like Gras­mann and Davis come in from the cold. ​"It is hard to avoid feel­ing like a used-up rel­ic with not enough sense to just go away," Gras­mann writes in an e‑mail. ​"I counter it with the idea that I was put here for a rea­son. For all I know my pur­pose is being ful­filled by telling this sto­ry to any­one who will listen."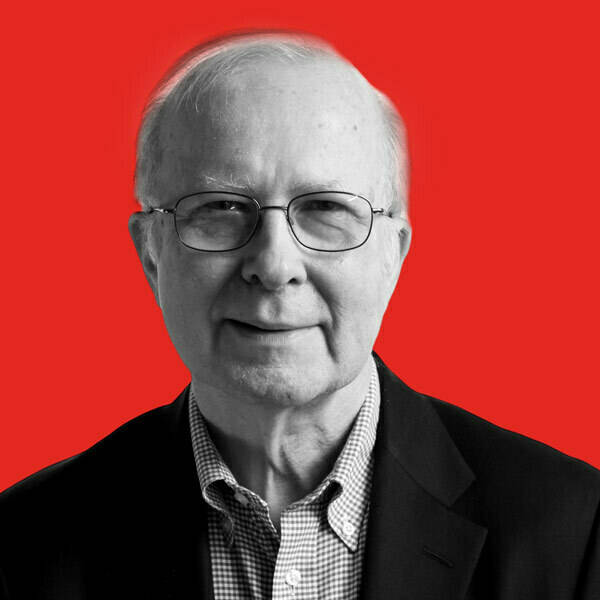 David Moberg, a senior edi­tor of In These Times, has been on the staff of the mag­a­zine since it began pub­lish­ing in 1976. Before join­ing In These Times, he com­plet­ed his work for a Ph.D. in anthro­pol­o­gy at the Uni­ver­si­ty of Chica­go and worked for Newsweek. He has received fel­low­ships from the John D. and Cather­ine T. MacArthur Foun­da­tion and the Nation Insti­tute for research on the new glob­al economy.