College Is the New High School
The post-secondary degree is increasingly a basic necessity, but comes at a luxury price.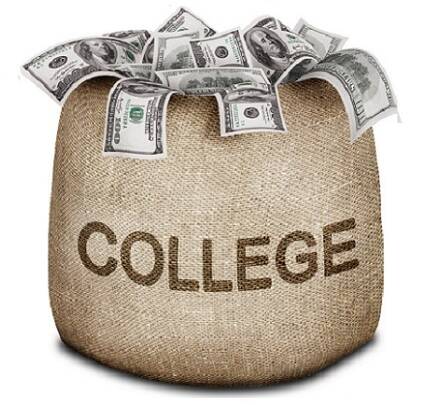 Whether or not Pres­i­dent Obama's recent edu­ca­tion-themed speech­es are in direct response to Matt Taibbi's must-read Rolling Stone mag­a­zine arti­cle on the col­lege loan cri­sis, it is great news that the White House is now tak­ing the cri­sis more seri­ous­ly. The cred­it bub­ble in col­lege loans has bal­looned into a sys­temic threat to the nation's econ­o­my. Addi­tion­al­ly, as Taib­bi doc­u­ments, eco­nom­ic and polit­i­cal trends are now forc­ing an entire gen­er­a­tion into a tru­ly no-win sit­u­a­tion: Either don't get a post-sec­ondary edu­ca­tion and harm your job prospects, or get a post-sec­ondary edu­ca­tion and con­demn your­self to a life­time of debt.
Even though policymakers obviously know higher education is increasingly an economic necessity, financially speaking, they are still treating it as a luxury.
The eco­nom­ic trend fuel­ing this per­fect storm is about job cre­den­tials. Peruse employ­ment data and you'll see that the New York Times was right when it declared that ​"the col­lege degree is becom­ing the new high school diplo­ma: the new min­i­mum require­ment, albeit an expen­sive one, for get­ting even the low­est-lev­el job." Though the Times notes that the weak econ­o­my means the job out­look for col­lege grads ​"is rather bleak," it is even more bleak if you don't have a post-sec­ondary degree.
So, yes, some form of high­er edu­ca­tion is now increas­ing­ly as nec­es­sary as a high school diplo­ma. Yet, in our financ­ing mod­els, Amer­i­ca still isn't treat­ing it as such. Just con­sid­er the crit­i­cal dif­fer­ence between how high school and col­lege edu­ca­tion pro­grams are funded.
The for­mer is fund­ed by broad-based tax­es and few would ever sug­gest chang­ing it to an indi­vid­ual tuition sys­tem. Why? Because we've come to view access to high school as a right. This view is based not just on notions of moral­i­ty but also on an eco­nom­ic cal­cu­la­tion. Basi­cal­ly, we know we need a work­force with as many high school grad­u­ates as pos­si­ble, and we've decid­ed that forc­ing young peo­ple to go into crush­ing debt to get a high school degree would deter many from get­ting the degree.
Yet, even though we know that high­er edu­ca­tion is also an eco­nom­ic neces­si­ty, we do not have the same fund­ing mod­el or out­look for col­lege. Instead, we still pred­i­cate access to high­er edu­ca­tion on a student's wealth and/​or their will­ing­ness to go into crush­ing debt.
This brings us to the polit­i­cal trend that is con­tribut­ing to this per­fect storm. Even though pol­i­cy­mak­ers obvi­ous­ly know high­er edu­ca­tion is increas­ing­ly an eco­nom­ic neces­si­ty, finan­cial­ly speak­ing, they are still treat­ing it as a lux­u­ry by pred­i­cat­ing it on the user fee/​tuition model.
No doubt, shift­ing our poli­cies to treat post-sec­ondary edu­ca­tion as equal­ly nec­es­sary as high school — and there­fore wor­thy of sim­i­lar fis­cal treat­ment — requires a par­a­digm shift in thinking.
It requires us to see high­er edu­ca­tion as not just four-year uni­ver­si­ty pro­grams, but also two-year com­mu­ni­ty col­lege pro­grams and voca­tion­al and tech­ni­cal education.
It also requires us to address the prob­lems raised by Taib­bi in his look at why col­lege is so expensive.
But per­haps most impor­tant of all, it requires us to reject the assump­tion that it is impos­si­ble for the wealth­i­est coun­try in the world to pro­vide pub­lic high­er edu­ca­tion that doesn't force stu­dents into debt. We — thank­ful­ly — don't apply that assump­tion to high school edu­ca­tion, and we should stop apply­ing it to high­er education.
Of course, uni­ver­sal free post-sec­ondary edu­ca­tion will not, unto itself, solve America's eco­nom­ic prob­lems. But that doesn't mean access to high­er edu­ca­tion has noth­ing to do with a nation's eco­nom­ic suc­cess. As the data prove, edu­ca­tion is a factor.
Amer­i­ca already knows and has built con­sen­sus around that truth when it comes to high school. Now it's time to do the same for post-sec­ondary education.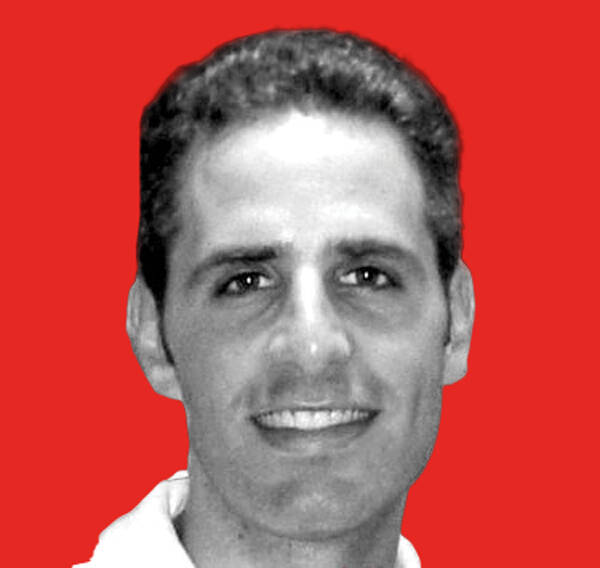 David Siro­ta
is an award­win­ning inves­tiga­tive jour­nal­ist and an
In These Times
senior edi­tor. He served as speech writer for Bernie Sanders'
2020
cam­paign. Fol­low him on Twit­ter @davidsirota.