The 'Post-Racial' President
Barack Obama navigates a world where color still matters.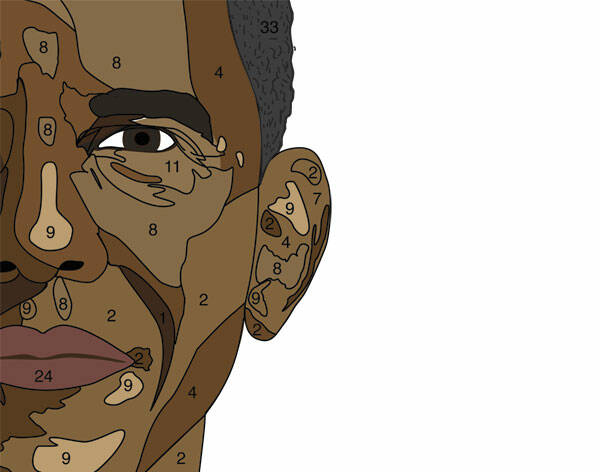 With the nation's first black pres­i­dent in the White House, some pun­dits have start­ed employ­ing the nar­ra­tive of a ​"post-racial" Amer­i­ca to frame events. In this view, Barack Obama's elec­tion has lev­eled the play­ing field and obvi­at­ed the strug­gle for racial equal­i­ty. In many ways Oba­ma has played along, scrupu­lous­ly avoid­ing com­ment on racial mat­ters since he began his pres­i­den­tial campaign.
'I've noticed that when I talk about personal responsibility in the African-American community, that gets highlighted. But where I talked about government's responsibility, that somehow doesn't make news.'
Yet racism per­sists in the Oba­ma-era, the sup­pos­ed­ly post-racial world. Accord­ing to cul­ture crit­ic and author Hen­ry Giroux, this racism is dif­fer­ent from the his­tor­i­cal ​"crude racism with its bio­log­i­cal ref­er­ents and pseu­do-sci­en­tif­ic legit­i­ma­tions." Instead, he writes, this new breed of racism ​"cyn­i­cal­ly recodes itself with­in the vocab­u­lary of the civ­il rights move­ment, invok­ing the lan­guage of Mar­tin Luther King Jr., to argue that indi­vid­u­als should be judged by the ​'con­tent of their char­ac­ter' and not by the col­or of their skin."
Oba­ma was atyp­i­cal­ly unequiv­o­cal in July when he crit­i­cized the Cam­bridge, Mass., police for ​"act­ing stu­pid­ly" in the arrest of Hen­ry Louis Gates, Jr., pro­fes­sor of African and African-Amer­i­can stud­ies at Har­vard Uni­ver­si­ty. He also raised a few eye­brows by link­ing the Gates arrest to the his­tor­i­cal prob­lem of racial profiling.
In the Gates inci­dent, the esteemed Har­vard pro­fes­sor was mis­tak­en for a bur­glar at his own home and lat­er arrest­ed for ​"dis­or­der­ly con­duct" for report­ed­ly berat­ing Sgt. James Crow­ley, the offi­cer called to investigate.
Details were still sketchy at the time of Obama's com­ments, and his unex­pect­ed response to the ques­tion sparked a tor­rent of crit­i­cism from right-wingers who were pre­dictably eager to express their law-and-order bona fides. It also gave them fuel to inflame the kind of racial bias­es that tend to improve their elec­toral for­tunes. Nixon's ​"South­ern Strat­e­gy" lives on.
Rush Lim­baugh said Obama's com­ments were a case of ​"a black pres­i­dent try­ing to destroy a white police­man." Fox News' Glenn Beck accused the pres­i­dent of being racist, say­ing Obama's words revealed a ​"deep-seat­ed hatred for white peo­ple or the white culture."
The pres­i­dent also angered some sup­port­ers, who thought his com­ments were inap­pro­pri­ate and dis­tract­ing. ​"I thought I was in the Twi­light Zone when I heard him make those com­ments at the press con­fer­ence," says Boyce Watkins, a pro­fes­sor of finance at Syra­cuse Uni­ver­si­ty and a media pun­dit. ​"I thought his remarks were irresponsible."
Watkins object­ed because he thought Gates was an inap­pro­pri­ate sym­bol for racial pro­fil­ing. A well-respect­ed Har­vard pro­fes­sor gets the press, he said, ​"while mil­lions of poor black men who get no cov­er­age are being vic­tim­ized by the crim­i­nal jus­tice system."
Many won­dered why a pres­i­dent whose cam­paign dis­ci­pline was leg­endary would make such a star­tling strate­gic mistake.
The answer like­ly lies in Obama's attempts to rec­ti­fy what he con­sid­ers an unbal­anced depic­tion of his posi­tion on racial issues. He seems frus­trat­ed by crit­i­cism of his pos­ture of racial neu­tral­i­ty, and hint­ed as much when he com­plained to the Wash­ing­ton Post​'s Eugene Robin­son about cov­er­age of his July 16 NAACP speech. ​"I've noticed that when I talk about per­son­al respon­si­bil­i­ty in the African-Amer­i­can com­mu­ni­ty, that gets high­light­ed," he said. ​"But then the whole oth­er half of the speech, where I talked about government's respon­si­bil­i­ty … that some­how doesn't make news."
Oba­ma was speak­ing of the media's predilec­tion for talk­ing about race in post-racial terms, though it's a ten­den­cy he's guilty of too. Dur­ing his cam­paign, most of his advi­sors urged him to avoid the issue as too risky. Except for his excel­lent speech in Philadel­phia – in which he con­tex­tu­al­ized the kind of black anger expressed by Rev. Jere­mi­ah Wright, his for­mer pas­tor, even while con­demn­ing it – his cam­paign fol­lowed that advice and remained was race-averse.
He also fed the post-racial nar­ra­tive dur­ing his occa­sion­al address­es to black audi­ences, in which he stressed the role of per­son­al respon­si­bil­i­ty. In fact, he has faced sig­nif­i­cant crit­i­cism for what many have referred to as con­de­scend­ing, ​"up by your boot­straps" lec­tures to the African-Amer­i­can com­mu­ni­ty. Many black activists were with­er­ing­ly crit­i­cal of his deci­sion to boy­cott the UN World Con­fer­ence on Racism, Racial Dis­crim­i­na­tion, Xeno­pho­bia and Relat­ed Intol­er­ance held in Gene­va last April.
And on July 11, he angered many Pan-African activists and African-ori­ent­ed aca­d­e­mics with what they called a con­de­scend­ing speech deliv­ered in Ghana. In that speech, Oba­ma essen­tial­ly lec­tured Africans to stop using a his­to­ry of colo­nial­ism and impe­ri­al­ism as excus­es for bad gov­er­nance and eco­nom­ic fail­ure today. Like the NAACP speech lat­er that month, it was por­trayed in the media as a ​"boot­strap" ser­mon, chid­ing Africans for their bad behavior.
So when the ques­tion about Gates closed out his July 22 press con­fer­ence, the pres­i­dent saw an oppor­tu­ni­ty to mit­i­gate some of those crit­i­cisms. He lat­er back­tracked, not­ing that his com­ments were not well ​"cal­i­brat­ed." (Charges against Gates were dropped, but Crow­ley refused to apol­o­gize or admit wrong­do­ing.) But Oba­ma acknowl­edged, ​"Race is still a trou­bling aspect of our society."
Trou­bling indeed. Race rela­tions in the Unit­ed States are com­plex, nuanced and mul­ti-lay­ered. Just when you think you have a han­dle on an issue, the han­dle falls off. Our nation was bequeathed this endur­ing prob­lem by the oxy­moron at our incep­tion: a slave-hold­ing nation ded­i­cat­ed to human equality.
With an African-Amer­i­can lead­ing a nation still wound­ed by what Con­doleez­za Rice called our found­ing ​"birth defect," the com­plex­i­ty and inten­si­ty of race in Amer­i­ca is down­right sti­fling. Obama's pres­i­den­tial cam­paign exem­pli­fied those com­plex­i­ties in many ways: In addi­tion to white sup­port, he also gar­nered over­whelm­ing black sup­port by adroit­ly down­play­ing his racial iden­ti­ty. Many in the African-Amer­i­can com­mu­ni­ty did not think Oba­ma was ​"black enough" until he won the white vote in the Iowa pri­ma­ry election.
Although his cam­paign was race-averse, his ​"black­ness" added to his allure as a can­di­date of change. And although his ​"white" moth­er and grand­par­ents raised him and he was immersed in ​"white" soci­ety, Oba­ma is clas­si­fied as black sole­ly because he shares the DNA of his Kenyan father. Our con­fu­sion about race has become a rou­tine state of affairs, and it often clouds our social vision.
To serve and pro­tect (white people)
For exam­ple, the trou­bled record of racial pro­fil­ing Oba­ma men­tioned has roots in the slave patrols that evolved into America's first orga­nized police forces. Accord­ing to the views of sev­er­al his­to­ri­ans com­piled in the 1991 book Out of Order: Polic­ing Black Peo­ple, polic­ing in this coun­try has rou­tine­ly had the dual pur­pose of main­tain­ing social order while enforc­ing racial hierarchy.
Exam­ples of hos­til­i­ties between police and black Amer­i­cans echo through­out our country's his­to­ry. Police bru­tal­i­ty was the pre­cip­i­tat­ing fac­tor in the racial dis­or­ders of Harlem, New York, in 1935 and 1943, most of the ​"long hot sum­mer riots" of the ​'60s, and the Mia­mi riots of the ​'80s. Charges of police abuse also trig­gered the Rod­ney King riots that inflamed South Cen­tral Los Ange­les in 1992, a 1996 explo­sion in St. Peters­burg, Fla., and, most recent­ly, two days of vio­lence in Ben­ton Har­bor, Mich., in 2003.
What's more, vir­tu­al­ly every black activist orga­ni­za­tion has had major con­fronta­tions with Amer­i­can law enforce­ment. The Black Pan­ther Par­ty for Self-Defense was formed in 1966 specif­i­cal­ly to chal­lenge police brutality.
Much of this his­to­ry is unknown to most Amer­i­cans. Even today, there is per­haps noth­ing as like­ly to pro­voke racial­ly spe­cif­ic opin­ions as a dis­pute between police and black men. Sev­er­al white police offi­cers were video­taped in 1991 vicious­ly pum­mel­ing an unarmed Rod­ney King, yet an all-white jury found them innocent.
The pri­ma­ry strat­e­gy to alter this strained rela­tion­ship has been for cities to hire more black cops. As W. Mar­vin Dulaney points out in his book Black Police in Amer­i­ca, there were few black offi­cers any­where from the peri­od of Recon­struc­tion to the 1940s, and these few were ​"crime fight­ers" who served as the tough arm of white con­trol over poor black communities.
The num­bers of African-Amer­i­can police increased slow­ly dur­ing the ​'50s and ​'60s. The growth of black activist groups in the late ​'60s and ​'70s sparked demands for more polit­i­cal and police rep­re­sen­ta­tion. Some of those demands have borne fruit, but they still were strong­ly resisted.
In 1972, the Equal Employ­ment Oppor­tu­ni­ty Act extend­ed the 1964 Civ­il Rights Act to state and local gov­ern­ments and empow­ered the Equal Employ­ment Oppor­tu­ni­ty Com­mis­sion (EEOC) to fight dis­crim­i­na­tion in employ­ment in munic­i­pal police and fire depart­ments. Despite these spurs to deseg­re­ga­tion, stud­ies have found only mod­est improve­ment in deseg­re­gat­ing these his­tor­i­cal­ly white depart­ments. Rela­tions between police depart­ments and the African-Amer­i­can com­mu­ni­ty have remained con­tentious as black incar­cer­a­tion rates have bal­looned. It's dif­fi­cult to gauge changes in the rate of racial pro­fil­ing by police, as data was not col­lect­ed on stops and search­es until 1999, and about half of juris­dic­tions still don't col­lect racial data, accord­ing to the Jus­tice Department.
Enter Sonia Sotomayor
Attempts to change this his­tor­i­cal pat­tern lay behind the con­tro­ver­sy over new­ly con­firmed Supreme Court Jus­tice Sonia Sotomay­or and her sup­port for the city of New Haven, Conn., in its deci­sion to reject a pro­mo­tions test that no blacks had passed. The munic­i­pal­i­ty feared an EEOC suit would take it to task for the racial­ly dis­parate results of its test. Like police depart­ments across the coun­try, munic­i­pal fire depart­ments also are famous­ly resis­tant to black employ­ment and advancement.
Con­ser­v­a­tives com­bined their dis­like for affir­ma­tive action with their wari­ness of Sotomayor's ide­o­log­i­cal pedi­gree to launch racist jere­mi­ads about the Lati­na judge's char­ac­ter and fit­ness for duty dur­ing the con­fir­ma­tion hear­ings of the Sen­ate Judi­cia­ry Committee.
Even before the hear­ings began, some GOP stal­warts brand­ed her as a racist for com­ments she made in a speech about hop­ing that ​"a wise Lati­na woman with the rich­ness of her expe­ri­ences would more often than not reach a bet­ter con­clu­sion than a white male who hasn't lived that life."
Ignor­ing the broad­er con­text of Sotomayor's words, dis­cern­able to any care­ful read­er, many Repub­li­cans attempt­ed to tar­nish her brand of eth­nic advo­ca­cy as reverse racism. This line revealed a new tac­tic of the right to broad­ly accuse those strug­gling against racial bias as racist. The Supreme Court's nar­row 5 – 4 deci­sion in Ric­ci v. DeSte­fano, con­clud­ing the city did vio­late the rights of white fire­fight­ers by reject­ing the pro­mo­tions test, sug­gests that affir­ma­tive action efforts may be fac­ing hard times.
One might call this a post-racial racism. By what­ev­er name, it has nation­al res­o­nance because many Amer­i­cans are con­vinced that Obama's elec­tion proves the Unit­ed States has moved beyond the lega­cy of slav­ery and Jim Crow apartheid. Those who insist the strug­gle for racial equal­i­ty must con­tin­ue are derid­ed as racists hew­ing to an out­mod­ed paradigm.
The pres­i­dent flagged this false dichoto­my in his com­plaint to the Wash­ing­ton Post, but he also felt its pow­er after ven­tur­ing into the Gates affair. Oba­ma was bad­ly burned, and polls sug­gest his pop­u­lar­i­ty was hurt by the flap. The inci­dent is like­ly to rein­force his ini­tial deci­sion to keep race at bay.
The bois­ter­ous nation­al response to his mild rebuke of the Cam­bridge police reveals dem­a­gog­ic politi­cians can eas­i­ly tap America's cul­tur­al reser­voir of racial bias­es. Faced with a shrink­ing demo­graph­ic base and diverg­ing cul­tur­al trends, many Repub­li­cans have con­clud­ed that a return to the pol­i­tics of white resent­ment may be the party's best shot at viability.
A black pres­i­dent with a pro­gres­sive agen­da also pro­vides the right wing with a potent sym­bol of oppo­si­tion. Social rifts in the Unit­ed States are always exac­er­bat­ed by eco­nom­ic uncer­tain­ty, and reces­sion breeds uncertainty.
Last April, the Depart­ment of Home­land Secu­ri­ty warned that ​"the eco­nom­ic down­turn and the elec­tion of the first African-Amer­i­can pres­i­dent present unique dri­vers for right-wing rad­i­cal­iza­tion and recruit­ment." Just a hint of racial favoritism from Oba­ma prob­a­bly would light a fuse of potent white resentment.
At the same time, black Amer­i­cans are in a deep depres­sion and may require exact­ly the kind of race spe­cif­ic, com­pen­sato­ry poli­cies that are falling out of favor and like­ly to anger many oth­er groups. Those push­ing for black equal­i­ty see, for exam­ple, that black Amer­i­can inmates com­prise one tenth of all the world's pris­on­ers and they refuse to accept that trag­ic reality.
This is Obama's dilem­ma; he must walk a nar­row tightrope slick with cul­tur­al bias­es. As America's first black pres­i­dent, he must down­play black Amer­i­cans' spe­cif­ic needs or he'll lose his polit­i­cal balance.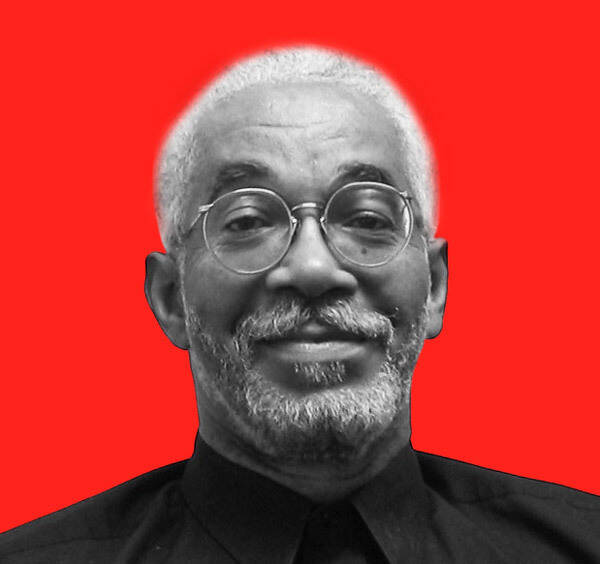 Sal­im Muwakkil
is a senior edi­tor of
In These Times
, where he has worked since
1983
. He is the host of The
Sal­im Muwakkil
show on WVON, Chicago's his­toric black radio sta­tion, and he wrote the text for the book
HAROLD: Pho­tographs from the Harold Wash­ing­ton Years
.