The Race Debate and Switch
America almost had a real conversation about racism.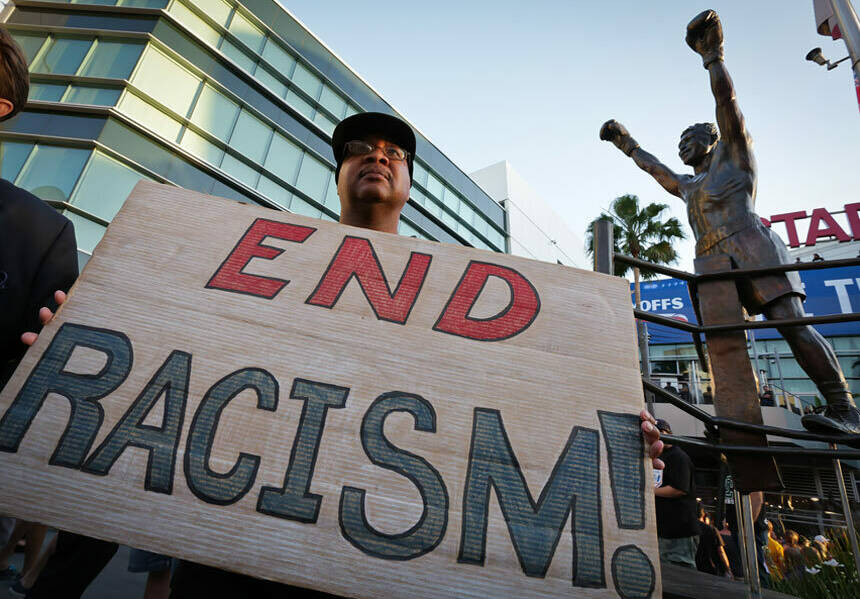 It's clear that the pres­ence of the first black pres­i­dent has done lit­tle to salve our racial wounds. Instead, Barack Obama's pres­i­den­cy may have made things worse.
Democrats were three times as likely as Republicans to think that 12 Years A Slave deserved an Oscar and three times as likely to be dissatisfied with the George Zimmerman verdict.
The South­ern Pover­ty Law Cen­ter has iden­ti­fied an explo­sive growth — as much as 800 per­cent — in the num­ber of white suprema­cist and ​"patri­ot" groups since 2008. Aside from such reac­tionary respons­es, the real­i­ty of a black man in the White House has inject­ed race into some vir­gin veins of Amer­i­can life. Brown Uni­ver­si­ty polit­i­cal sci­en­tist Michael Tesler describes what he calls ​"the grow­ing racial­iza­tion of Amer­i­can pol­i­tics." Democ­rats and Repub­li­cans once respond­ed rough­ly sim­i­lar­ly to hot-but­ton racial issues (the O.J. Simp­son case, Don Imus' ​"nap­py-head­ed-hos" slur), but since Obama's elec­tion, a chasm has appeared. For instance, Democ­rats were three times as like­ly as Repub­li­cans to think that 12 Years A Slave deserved an Oscar and three times as like­ly to be dis­sat­is­fied with the George Zim­mer­man verdict.
In an April 7 cov­er sto­ry, ​"The Col­or of His Pres­i­den­cy," New York mag­a­zine writer Jonathan Chait writes that ​"race … has now become the pri­mal griev­ance in our pol­i­tics, the source of a nar­ra­tive of per­se­cu­tion each side uses to make sense of the world." Chait believes this devel­op­ment crip­ples polit­i­cal dis­course. But he's too equiv­o­cal about where the blame lies. He iden­ti­fies the per­sis­tence of anti-black atti­tudes among the Repub­li­can elec­torate as one cause, but he also blames those who point this out for spurring Repub­li­cans to dis­miss racism as a mere smear tactic.
Chait's arti­cle is the con­tin­u­a­tion of a less neu­tral series of duel­ing blog posts, in which Chait and The Atlantic​'s Ta-Nehisi Coates have debat­ed the role of black cul­ture in the chron­ic dis­par­i­ties faced by African Americans.
The debate was trig­gered by Coates' com­ment on his Atlantic blog that Wis­con­sin Rep. Paul Ryan's remarks that men in ​"inner cities" are afflict­ed by ​"not even think­ing about work­ing or learn­ing the val­ue and the cul­ture of work" is pret­ty much iden­ti­cal to the president's prac­tice when speak­ing to Black audi­ences of ​"fee­bly urg­ing pos­i­tive habits and behavior."
The ker­nel of Coates' argu­ment: Black cul­tur­al pathol­o­gy is used to deflect the dam­age of white suprema­cy and, iron­i­cal­ly, the first black pres­i­dent is com­plic­it in this framing.
Chait respond­ed that the pres­i­dent is cor­rect to focus on these cul­tur­al short­com­ings and that African Amer­i­cans' his­to­ry of oppres­sion and degra­da­tion pro­duced a ​"cul­tur­al residue that itself became an imped­i­ment to success."
Coates coun­tered that white suprema­cist insti­tu­tions were the true cul­prits and that the cul­tur­al residues cit­ed by Chait are ​"abstract thought exper­i­ments" not informed by research.
Both men offer worth­while per­spec­tives. Chait's argu­ment — that black cul­ture was dam­aged by the ​"residue" of enslave­ment and its lega­cy — seems unde­ni­able. Kid­napped Africans were stripped of their ances­tral her­itage when they were enslaved. The cul­ture pro­duced by this unique­ly root­less peo­ple was nec­es­sar­i­ly ad hoc and con­cerned with accom­mo­dat­ing and deflect­ing the oppres­sion of slavery.
With­out sanc­tu­ary, enslaved black peo­ple were espe­cial­ly vul­ner­a­ble to the depre­da­tions of white suprema­cy and for sev­er­al gen­er­a­tions (long after slavery's abo­li­tion) were social­ized exclu­sive­ly for sub­servience and depen­den­cy. This is the social dynam­ic that Chait calls ​"residue."
Coates doesn't so much dis­agree as insist that Chait and oth­er ​"Oba­ma-era pro­gres­sives view white suprema­cy as some­thing awful that hap­pened in the past." By con­trast, he says, ​"I view it as one of the cen­tral orga­niz­ing forces in Amer­i­can life."
Their wide­ly read dia­logue was a rare exam­ple of how crit­i­cal dis­cus­sion in the pub­lic square can attract pop­u­lar inter­est. But just as Chait's New York piece was being digest­ed, wel­fare ranch­er Cliv­en Bundy hijacked the dis­cus­sion with his pub­lic spec­u­la­tion that ​"nigras" may have been bet­ter off as prop­er­ty, pick­ing cot­ton. Soon there­after, a record­ing of anti-black sen­ti­ment made by L.A. Clip­pers own­er Don­ald Ster­ling was dumped into the discourse.
With­out look­ing back, Amer­i­ca gal­loped down dis­trac­tion road.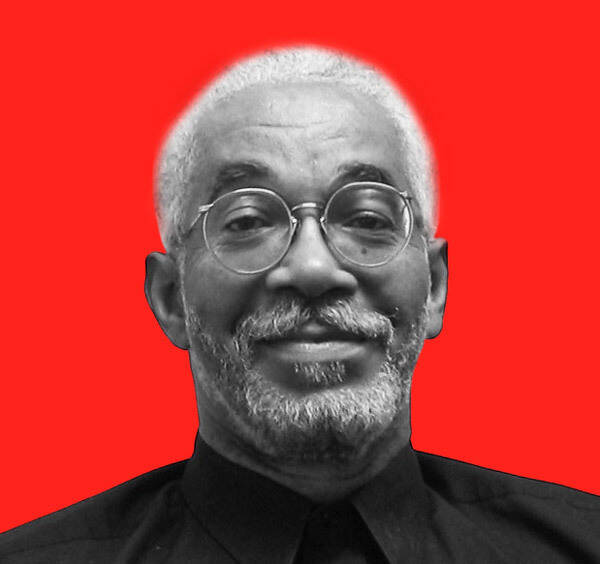 Sal­im Muwakkil
is a senior edi­tor of
In These Times
, where he has worked since
1983
. He is the host of The
Sal­im Muwakkil
show on WVON, Chicago's his­toric black radio sta­tion, and he wrote the text for the book
HAROLD: Pho­tographs from the Harold Wash­ing­ton Years
.