Low­ell Bergman is the rare skunk who reg­u­lar­ly finds his way into the pow­er elite's gar­den par­ties. As tobac­co exec­u­tives cel­e­brat­ed huge rev­enues in the 1990s, he was the jour­nal­ist whose report­ing about can­cer and nico­tine addic­tion stopped the fes­tiv­i­ties. As cred­it card exec­u­tives toast­ed their hol­i­day-sea­son prof­its, his 2004 New York Times inves­ti­ga­tion humil­i­at­ed the lend­ing indus­try by show­ing how it traps unsus­pect­ing con­sumers in per­pet­u­al debt. So it was no sur­prise that as the sports estab­lish­ment con­clud­ed its peren­ni­al orgy of prof­it known as March Mad­ness, Bergman was at it again, this time expos­ing the cor­rup­tion beneath all the school spirit.
Today, the vast majority of college athletic departments run operating deficits.
In Bergman's damn­ing spe­cial now avail­able on PBS's ​"Front­line" web­site, view­ers are shown the side of ​"ama­teur" ath­let­ics that's almost nev­er dis­cussed inside the beery bub­ble of sports media. We see, for instance, an NCAA that makes bil­lions off tele­vi­sion con­tracts, while stu­dent ath­letes receive only a tiny frac­tion of that rev­enue in the form of schol­ar­ships. We see coach­es mak­ing mil­lions off long-term con­tracts, while play­ers remain per­pet­u­al­ly at risk of los­ing their mea­ger finan­cial aid. We see, in short, an Ath­let­ic-Indus­tri­al Com­plex that turns schools into sup­port sys­tems for sports – rather than the oth­er way around.
Com­ment­ing on the per­verse sit­u­a­tion, fel­low inves­tiga­tive jour­nal­ist Michael Lewis told Bergman that the typ­i­cal fan ​"shouldn't care unless you have some weird obses­sion with jus­tice." But that's not true in the age of strapped bud­gets and sky­rock­et­ing tuition. Fan or not, jus­tice fetishist or oth­er­wise, the scan­dal should con­cern every Amer­i­can tax­pay­er because we're all pay­ing a price.
Today, the vast major­i­ty of col­lege ath­let­ic depart­ments run oper­at­ing deficits. In 2009 alone, that meant ​"about $1.8 bil­lion in stu­dent fees and uni­ver­si­ty funds went to cov­er gaps," accord­ing to USA Today – and much of those fees and funds are those of tax­pay­er-owned pub­lic universities.
These deficits are par­tic­u­lar­ly stun­ning con­sid­er­ing A) the NCAA is rak­ing in so much TV cash, B) those NCAA rev­enues are tax exempt – i.e., tax sub­si­dized – under high­er ed's non­prof­it sta­tus and C) fed­er­al tax­pay­ers are addi­tion­al­ly sup­port­ing ath­let­ic depart­ments by clas­si­fy­ing boost­ers' dona­tions as tax exempt.
Some of the deficits, of course, come from schools fund­ing non-com­mer­cial sports that are net mon­ey-losers. But many of the bud­get gaps come from exor­bi­tant pay pack­ages, as high-pro­file coach­es reg­u­lar­ly make six- or sev­en-fig­ure salaries. Indeed, while politi­cians have late­ly demo­nized $40,000-per-year grade-school teach­ers as the edu­ca­tion system's over­paid greed­heads, col­lege coach­es are often the high­est-paid gov­ern­ment employ­ees in our pub­lic school sys­tems, with USA Today report­ing that ​"among pub­lic schools in the NCAA's top-lev­el Divi­sion I, coach­es' com­pen­sa­tion is now the biggest hit on the budget."
The NCAA cham­pi­on Uni­ver­si­ty of Con­necti­cut Huskies exem­pli­fy the prob­lem. The New Haven Advo­cate reports that as the school con­tin­ues plead­ing pover­ty to jus­ti­fy rais­ing tuition on the state's res­i­dents, an audit found those stu­dent fee increas­es are annu­al­ly back­fill­ing $7.5 mil­lion of the ath­let­ic department's bud­get. That pub­lic sub­sidy goes to pay the $10.5 mil­lion the uni­ver­si­ty spends on coach­es' salaries, includ­ing bas­ket­ball coach Jim Calhoun's $2.3 mil­lion annu­al haul. And that's on top of the mil­lions tax­pay­ers shelled out on the university's foot­ball complex.
As Bergman's PBS report doc­u­ments, UConn's sto­ry is being repli­cat­ed all over Amer­i­ca. It's a sto­ry of unbri­dled avarice that gives the NCAA bas­ket­ball tournament's ​"mad­ness" mot­to a dou­ble mean­ing – a sto­ry you may not hear beneath the cheer­ing throngs, a sto­ry you may not want an old-school gumshoe like Bergman to tell you about, but a sto­ry we'll con­tin­ue to pay for unless we wake up and end the insanity.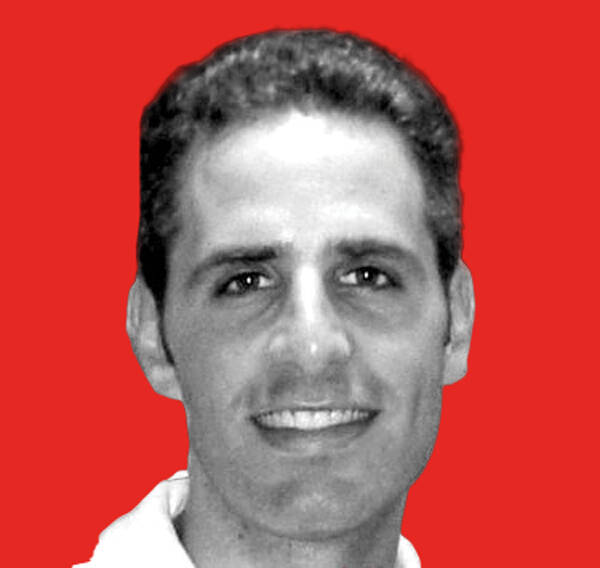 David Siro­ta
is an award­win­ning inves­tiga­tive jour­nal­ist and an
In These Times
senior edi­tor. He served as speech writer for Bernie Sanders'
2020
cam­paign. Fol­low him on Twit­ter @davidsirota.