The Real War on Families: Why the U.S. Needs Paid Leave Now
Investigation reveals the devastating effects of the lack of paid family leave: Our data show nearly 1 in 4 employed mothers return to work within two weeks of childbirth.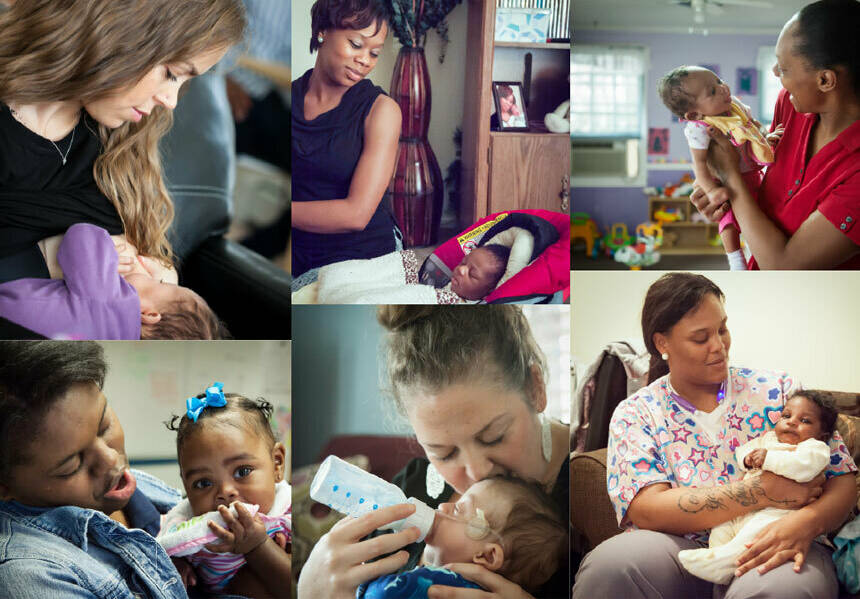 Leigh Ben­ra­hou began lay­ing plans to have a sec­ond child almost as soon as she had her first, a daugh­ter named Johara, in 2011. Ben­ra­hou, 32, want­ed to time the next birth so that when she returned to work, her moth­er, who works at an ele­men­tary school and has sum­mers off, could babysit. Most impor­tant­ly, Ben­ra­hou want­ed to spend as much time as she could with her new baby while also keep­ing her rel­a­tive­ly new job as the reg­is­trar at a small college.
Benrahou had to attend to another crisis: she was the mother of a very sick baby, and her carefully constructed paid maternity leave had disintegrated.
While her hus­band, Rachid, 38, earns enough at a car­pet clean­ing com­pa­ny to cov­er their mort­gage and food, with­out her pay­check they'd be forced to live close to the bone. And if she quit her job, Ben­ra­hou, who has a mas­ters in non­prof­it man­age­ment, would take a big step back­ward in what she hoped would be a long career in high­er education.
So Ben­ra­hou, who has wavy dark blond hair, blue eyes and a ten­den­cy to smile even through dif­fi­cult moments, set about what may be the least roman­tic aspect of fam­i­ly plan­ning in the Unit­ed States: fig­ur­ing out how to max­i­mize time with a new­born while stay­ing sol­vent, employed and, ide­al­ly, sane.
Only in America
Most peo­ple are aware that Amer­i­cans have a raw deal when it comes to mater­ni­ty leave. Per­haps they've heard about Swe­den, with its drool-induc­ing 16 months of paid parental leave, or Fin­land, where, after about 9 months of paid leave, the moth­er or father can take — or split — addi­tion­al paid ​"child care leave" until the child's third birthday.
But most Amer­i­cans don't real­ize quite how out of step we are. It's not just wealthy, social demo­c­ra­t­ic Nordic coun­tries that make us look bad. With the excep­tion of a few small coun­tries like Papua New Guinea and Suri­name, every oth­er nation in the world — rich or poor — now requires paid mater­ni­ty leave.
Paid parental leave frees moth­ers and fathers from choos­ing between their careers and time with their infants. For women, still most often the pri­ma­ry care­givers of young chil­dren, this results in high­er employ­ment rates, which in turn trans­lates to low­er pover­ty rates among moth­ers and their children.
Research shows that paid leave can also be a mat­ter of life and death for chil­dren. By chart­ing the cor­re­la­tion between death rates and paid leave in 16 Euro­pean coun­tries, Christo­pher Ruhm, a pro­fes­sor of pub­lic pol­i­cy and eco­nom­ics at the Uni­ver­si­ty of Vir­ginia, found that a 50-week exten­sion in paid leave was asso­ci­at­ed with a 20 per­cent dip in infant deaths. (The biggest drop was in deaths of babies between 1 month and 1 year old, though mor­tal­i­ty of chil­dren between 1 and 5 years also decreased as paid leave went up.)
Accord­ing to the Bureau of Labor Sta­tis­tics, only about 13 per­cent of U.S. work­ers have access to any form of paid fam­i­ly leave, which includes parental leave and oth­er time off to care for a fam­i­ly mem­ber. The high­est-paid work­ers are most like­ly to have it, accord­ing to BLS num­bers, with more than 1 in 5 of the top 10 per­cent of earn­ers get­ting paid fam­i­ly leave, com­pared to 1 in 20 in the bot­tom quar­tile. Union­ized work­ers are more like­ly to get ben­e­fits than nonunion­ized workers.
What do the rest of Amer­i­can women do with­out a law that guar­an­tees this basic sup­port? Some new moth­ers who don't get paid leave quit their jobs, which can leave them des­per­ate for income and have seri­ous con­se­quences in terms of work oppor­tu­ni­ties and life­time earn­ings. Oth­ers may choose not to have chil­dren (though it's impos­si­ble to defin­i­tive­ly quan­ti­fy how the dif­fi­cul­ty of inte­grat­ing work and child­birth fac­tors into those deci­sions). And some try to stitch togeth­er their own paid leaves through accu­mu­lat­ed vaca­tion time and per­son­al days, or through inde­pen­dent­ly pur­chased insur­ance policies.
The best-laid plans
Though her employ­er doesn't offer paid leave, Ben­ra­hou fig­ured she'd cre­ate her own, tak­ing time away from work through the Fam­i­ly and Med­ical Leave Act, which enti­tles new par­ents to up to 12 weeks off, unpaid. She knew all about the law's loop­holes — that, for instance, it only applies to work­places that have at least 50 employ­ees. Hers did; she wouldn't have tak­en the job if it hadn't. She knew, too, that she had to have worked for her employ­er for at least 12 months to qual­i­fy. That part was trickier.
She had start­ed her job in Feb­ru­ary 2014, which meant that she wouldn't qual­i­fy until the fol­low­ing Feb­ru­ary. She count­ed back nine months from then and got to May, but then, to be safe, tacked on anoth­er two months in case the baby came ear­ly, so: July. That's when she and Rachid would start try­ing for a second.
Then there was mon­ey. Reluc­tant to lose 12 weeks of income, Ben­ra­hou decid­ed to opt into her employer's dis­abil­i­ty insur­ance pol­i­cy, pay­ing rough­ly $40 a month into the plan so she could receive 60 per­cent of her salary for up to six weeks of her mater­ni­ty leave, plus an addi­tion­al $1,000 toward the cost of her hos­pi­tal stay. She would also save up her two weeks of annu­al paid vaca­tion time.
Num­bers crunched and pol­i­cy pur­chased, Ben­ra­hou went off birth con­trol on sched­ule in July and became preg­nant with­in a month. But her care­ful­ly laid plans start­ed to go awry in her 20th week, when she was diag­nosed with pla­cen­ta pre­via, which can result in ear­ly deliv­ery. Despite some bleed­ing and cramp­ing, and sev­er­al brief hos­pi­tal stays that used up her sick days, Ben­ra­hou stuck to her plan, work­ing as much as pos­si­ble after her diag­no­sis in order to save her pre­cious vaca­tion time. But, in late Decem­ber, her water broke. Though her due date was April 1, Leigh Ben­ra­hou gave birth by C‑section on Christ­mas Eve — too soon to qual­i­fy for FMLA leave or any pay­off from her dis­abil­i­ty insurance.
Ramzi Ben­ra­hou was born at 26 weeks and just over 2 pounds. Know­ing that 20 per­cent of babies born at his ges­ta­tion­al age don't sur­vive, Leigh spent the first hours after the deliv­ery sin­gu­lar­ly focused on her tiny son's sur­vival. He need­ed oxy­gen, since his lungs weren't ful­ly devel­oped. And, when he was whisked away for med­ical atten­tion, Ben­ra­hou had to attend to anoth­er cri­sis: She was the moth­er of a very sick baby, and her care­ful­ly con­struct­ed paid mater­ni­ty leave had dis­in­te­grat­ed. So, fresh­ly stitched up and still grog­gy from anes­the­sia, she spread out her med­ical fact sheets, insur­ance pol­i­cy papers and lists of phone num­bers on her hos­pi­tal bed and began to grap­ple with her new real­i­ty. Though her col­lege was on win­ter break, which put off her return by about a week, Ben­ra­hou real­ized she'd have to go back to work when class­es resumed on Jan­u­ary 6, less than two weeks after giv­ing birth.
Less than a month
Like Ben­ra­hou, most U.S. women end up return­ing to work soon­er than they'd like — some­times just weeks or days after hav­ing a baby. Just how soon they're going back is dif­fi­cult to deter­mine. We know that most employ­ers don't offer paid leave, but no fed­er­al agency col­lects reg­u­lar sta­tis­tics on how much post-child­birth time off, paid or unpaid, women are actu­al­ly taking.
Cen­sus data on employ­ment pat­terns among first-time moth­ers show that between 2005 and 2007, more than half who worked dur­ing their preg­nan­cy were back on the job with­in three months of giv­ing birth. A 2008 study by the Depart­ment of Health and Human Ser­vices' Mater­nal and Child Health Bureau, mean­while, found that the aver­age length of mater­ni­ty leave, when tak­en, was 10 weeks. But more recent data is scarce, even though the reces­sion left many women liv­ing on razor­thin mar­gins, ratch­et­ing up the pres­sure to rush back to work after giv­ing birth.
How are new moth­ers far­ing in today's age of aus­ter­i­ty? Data ana­lyzed for In These Times by Abt Asso­ciates, a research and eval­u­a­tion com­pa­ny, pro­vides a win­dow into these expe­ri­ences. Abt went back to a 2012 sur­vey it con­duct­ed for the Depart­ment of Labor of 2,852 employ­ees who had tak­en fam­i­ly or med­ical leave in the last year, look­ing specif­i­cal­ly at the 93 women who took time off work to care for a new baby.
Near­ly 12 per­cent of those women took off only a week or less. Anoth­er 11 per­cent took between one and two weeks off. That means that about 23 per­cent — near­ly 1 in 4 — of the women inter­viewed were back at work with­in two weeks of hav­ing a child.
The edu­ca­tion­al divide between those who took short­er and rel­a­tive­ly longer leaves is strik­ing: 80 per­cent of col­lege grad­u­ates took at least six weeks off to care for a new baby, but only 54 per­cent of women with­out col­lege degrees did so.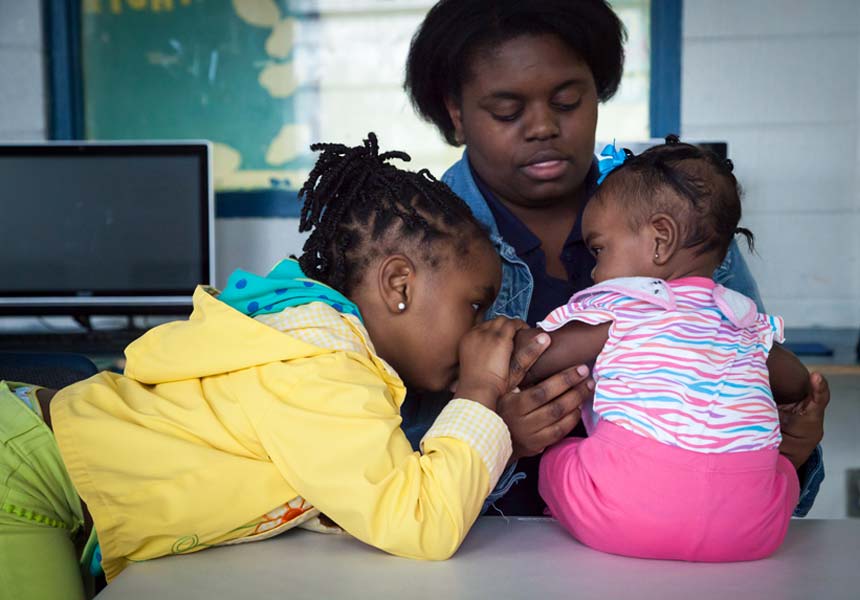 Pump­ing in the park­ing lot
What's it like to be back on the job in the first weeks after hav­ing a baby?
For Natasha Long, who was back three weeks after her third child, Jay­den, was born in 2012, the worst part was miss­ing out on bond­ing time with her son.
Long, who was 29 at the time, was deter­mined to make sure Jay­den got breast milk. But the fac­to­ry where she worked, ACCO Office Sup­plies in Booneville, Mis­sis­sip­pi, didn't have a lac­ta­tion room. So when she was on breaks, she had to run out to her truck. She sat in the cab, wor­ried that some­one might see her, and pumped, while tears rolled down her face and over the plas­tic suc­tion cups attached to her breasts.
Long cried because she want­ed to be hold­ing her baby rather than sit­ting in the park­ing lot of a fac­to­ry in her old Yukon Denali. But exhaus­tion clear­ly also played a role in her emo­tion­al state. Her job was sim­ple — to place stick­ers with the com­pa­ny logo on the bot­tom right-hand cor­ner of plas­tic binders and then box up the binders. But the shifts were long — from 6 a.m. to 6 p.m. — and she put in four or five a week. Because the fac­to­ry was an hour's dri­ve from her home in Okalona, Mis­sis­sip­pi, Long had only 10 hours left in the day to do every­thing else, includ­ing tend to her three chil­dren, spend time with Jayden's father, and sleep. By the time she got back in the evening, her chil­dren, who were being looked after by her father dur­ing the day, were on their way to bed. To pump breast milk before leav­ing for work, she had to get up at 4 a.m.
After just a few days of this crazed sched­ule, Long began to devel­op strange symp­toms, includ­ing a headache that nev­er seemed to go away and a chok­ing sen­sa­tion that left her feel­ing breath­less. She start­ed bit­ing her fin­ger­nails to the quick — some­thing she'd nev­er done before — and cry­ing a lot. ​"I felt like I was alone," says Long. ​"I want­ed to fall off the face of the earth." Long had nev­er been depressed. But when she went to the doc­tor, he sur­mised that her phys­i­cal symp­toms were root­ed in her men­tal state, which was itself root­ed in her sched­ule. When her doc­tor said he thought she was depressed, Long wor­ried that if child wel­fare author­i­ties found out, they might take her chil­dren away. She had seen oth­er people's chil­dren put in fos­ter care. But when her doc­tor pre­scribed her anti­de­pres­sants, she took them.
Long is not the only one to suf­fer emo­tion­al­ly from a quick return to work. Research has shown that longer mater­ni­ty leaves, whether paid or unpaid, are asso­ci­at­ed with a decline in depres­sive symp­toms, a reduc­tion in the like­li­hood of severe depres­sion, and an improve­ment in over­all mater­nal health, accord­ing to a work­ing paper issued by the Nation­al Bureau of Eco­nom­ic Research. One nation­al study of 1,762 moth­ers found that a one-week increase in mater­ni­ty leave was asso­ci­at­ed with a 5 to 6 per­cent reduc­tion in depres­sive symp­toms from six to 24 months after birth. Anoth­er found that women who took less than eight weeks of paid leave expe­ri­enced more depres­sion than those who had longer leaves and were in worse health over­all. Moth­ers who work more than 40 hours a week, as Long was, were more like­ly to be depressed than those who worked 40 hours or less, accord­ing to a study by Child Trends, a research center.
Women who go back soon­er also tend to breast­feed less, which cuts into the ben­e­fits breast milk con­fers, includ­ing bet­ter immu­ni­ty and low­er rates of child­hood obe­si­ty, aller­gies and sud­den infant death syn­drome. It was only through hero­ic efforts that Long was able to breast­feed Jay­den until he was 1.
Short­er mater­ni­ty leaves may also have a neg­a­tive effect on the devel­op­ment of ear­ly motor and social skills and even, lat­er, on vocab­u­lary, accord­ing to sev­er­al stud­ies. So far, Jay­den, 3, hasn't shown signs of miss­ing any devel­op­men­tal mile­stones. What nags at Long is the thought that her absence in those first few months might have affect­ed their rela­tion­ship. He refus­es to call her ​"mama," and although there's no research to indi­cate this would be a result of failed ear­ly bond­ing, she still fears that's the reason.
Too busy to fight
For low-income women, the lack of paid mater­ni­ty leave is just one of many miss­ing sup­ports to help them stay afloat while bring­ing new life into the world. By the time Jay­den was born, preg­nan­cy had already put Long in a per­ilous finan­cial sit­u­a­tion. She was on bed rest for the last four and a half months of her preg­nan­cy. Big Dol­lar, where she worked at the time, didn't fire her for not com­ing in — but it didn't pay her, either. So Long filed for pub­lic assis­tance, which required her to attend class­es. Though Mis­sis­sip­pi is sup­posed to exempt peo­ple who are phys­i­cal­ly unable to take such class­es, and Long's doc­tor had warned her to stay off her feet, she says she was denied ben­e­fits when she didn't attend.
Fam­i­ly mem­bers pitched in to pay for her gro­ceries and rent while she was unable to work, but by the time Jay­den was born (healthy, at 37 weeks), Long knew she had reached the lim­it of their gen­eros­i­ty. When she went back to work at the dol­lar store, they offered her only reduced hours. It wasn't enough to repay her debts, so she went to an employ­ment agency, made no men­tion of her days-old baby, and got her job at ACCO.
Oth­er social sup­ports are glar­ing­ly absent for U.S. moth­ers, espe­cial­ly poor ones, who fill wait­ing lists for scarce sub­si­dized child­care spots and under­fund­ed ear­ly edu­ca­tion class­es. In com­par­i­son, Swe­den and Den­mark spend rough­ly 10 times what we do on child­care per person.
With­out ade­quate options or sup­port, low-income work­ers, who are more like­ly to live pay­check to pay­check and less like­ly to have access to any type of leave, often have lit­tle choice but to pow­er through. As our data con­firm — and as finances dic­tate — less edu­cat­ed women, who tend to have low­er-pay­ing jobs, are like­ly to take less time off after hav­ing chil­dren. Often, that means not just going back to work ear­ly, but going back to very long work hours, very early.
Raven Osborne, for instance, a 22-year-old sin­gle moth­er in Tupe­lo, Mis­sis­sip­pi, went back to work just one week after her first child, Kylan, now 2, was born in August 2013. In addi­tion to being a full-time col­lege stu­dent, Osborne was wait­ress­ing full-time at IHOP, but her earn­ings — tips plus a base salary of $2.13 an hour — weren't enough to cov­er her rent, car pay­ments and day­care costs. Per­haps iron­i­cal­ly, her tips were much high­er — some­times more than $100 a shift — when she was vis­i­bly preg­nant. But once she had the child, they went down again, so Osborne added a few overnight shifts at Tex­a­co when Kylan was four weeks old, leav­ing the baby with his grand­moth­er. Work­ing upwards of 60 hours each week, the new moth­er bare­ly saw her son, except when she got home from work, when she often fell asleep hold­ing him. She could have tak­en unpaid leave from IHOP but chose not to because she need­ed the pay.
This win­ter, Osborne returned to work four weeks after her sec­ond child, Antho­ny, was born. Now she's work­ing full-time at a debt col­lec­tion agency on top of sev­er­al shifts at the near­by Coles supermarket.
"I don't like ask­ing for help" is how Osborne explains the fran­tic pace she's kept up dur­ing her first year-and-a-half of moth­er­hood. Her moth­er pitch­es in by watch­ing the kids when she can, though she, too, has two full-time jobs — one at Wal­mart and anoth­er as an aide at a retire­ment community.
Clear­ly, women with low earn­ings are the least like­ly to have a finan­cial cush­ion that allows them to for­go a pay­check. But it's not only those on the bot­tom of the pay scale who can't afford to take unpaid leave. More than 2.5 mil­lion employ­ees need time off from work to care for them­selves or anoth­er but can't afford to take it, accord­ing to a 2012 study from the Cen­ter for Eco­nom­ic and Pol­i­cy Research.
Tra­cy Mal­loy-Cur­tis, a fundrais­er at a non­prof­it in New York City, could have tak­en more time off, unpaid but with job secu­ri­ty, after she had a baby a few years back. ("It's a civ­il rights orga­ni­za­tion," she explains, though she doesn't want to name it because she still works in the field.) Instead, Mal­loy-Cur­tis, who is 43, mar­ried, and the pri­ma­ry bread­win­ner in her fam­i­ly, went back five and a half weeks after hav­ing a son — and a com­pli­cat­ed C‑section — for fear she oth­er­wise could not afford to pay her mort­gage and cov­er the oth­er basic costs of her life.
"Phys­i­cal­ly, I was a wreck," she says. An infec­tion around her C‑section wound hadn't yet healed when she went back to work. ​"I was still bleed­ing, my inci­sion wasn't closed." Pus dripped down her leg under her work clothes.
Those who do take leave may find them­selves penal­ized after­ward. Jack­ie Wheel­er took six weeks of paid mater­ni­ty leave after her son, Enzo, was born in 2011. Wheel­er, who lives in West­min­ster, Colo., was work­ing at the front desk of a local branch of Chase Bank. Though her son had severe med­ical prob­lems as a result of being born ear­ly, Wheel­er had intend­ed to go back to her job. Before giv­ing birth, she says, she had even been talk­ing with her boss about inter­view­ing for an assis­tant man­ag­er posi­tion. ​"I saw myself as mov­ing along in the com­pa­ny," she says.
But after she returned to work and Enzo was released from the hos­pi­tal, she took anoth­er six weeks of leave. At that point, her boss told her he thought it was best that she resign — if he didn't fill her posi­tion right away, he said, cor­po­rate head­quar­ters would elim­i­nate it. And Wheel­er was too over­whelmed at the time to chal­lenge him.
The birth of hope
While, in the Unit­ed States, the lack of time off can too often turn new moth­er­hood into a dis­tress­ing ordeal, most oth­er cul­tures treat this imme­di­ate post-natal peri­od as a sacred time, when both the new moth­er and baby receive help and spe­cial atten­tion. Through­out his­to­ry and all over the world, peo­ple have tend­ed to carve out a min­i­mum of at least six weeks in which women are exempt from respon­si­bil­i­ties oth­er than child care, accord­ing to Malin Eber­hard-Gran, a Nor­we­gian pub­lic health schol­ar who has com­piled a cross-cul­tur­al com­par­i­son of post-natal practices.
In some Mus­lim tra­di­tions, new moth­ers spend the first 40 days after birth in their moth­ers' homes, for instance. Many Latin Amer­i­can cul­tures also brack­et dur­ing the same peri­od, known as la cuar­an­te­na (from the Span­ish word for ​"forty"), and exempt women from work respon­si­bil­i­ties. In some oth­er coun­tries, women are grant­ed spe­cial treat­ment for even longer. Tra­di­tion­al­ly, women in Japan and India go to their moth­ers' homes for sev­er­al months after giv­ing birth. And today, by law, the 30 coun­tries in the Orga­ni­za­tion for Eco­nom­ic Co-oper­a­tion and Devel­op­ment (OECD) — democ­ra­cies with mar­ket economies — pro­vide an aver­age of more than a year of paid leave.
Here in the Unit­ed States, advo­cates have been fight­ing for a cen­tu­ry to get new par­ents just a few weeks off with pay. But the tide may be turn­ing. In 2002, Cal­i­for­nia became the first state to pass a paid fam­i­ly leave law, which pro­vides work­ers who need to care for a new baby with 55 per­cent of their usu­al week­ly pay, to a lim­it of $1,104 for up to six weeks. New Jer­sey passed a sim­i­lar law in 2008. And in 2013, Rhode Island grant­ed work­ers up to four weeks off with pay for ​"fam­i­ly care," includ­ing care of a new baby. Despite dire warn­ings from busi­ness inter­ests, most employ­ers in New Jer­sey and Cal­i­for­nia (where pro­grams have been in effect long enough to be stud­ied) haven't found that paid leave has hurt pro­duc­tiv­i­ty, prof­itabil­i­ty or turnover. (Full dis­clo­sure: I was a co-author of the New Jer­sey study).
The Oba­ma admin­is­tra­tion is attempt­ing to build momen­tum for paid sick leave, one of the main ways women piece togeth­er paid mater­ni­ty leave. In the 2015 State of the Union address, Pres­i­dent Oba­ma called on Con­gress to send him a bill guar­an­tee­ing U.S. work­ers sev­en days of paid sick leave — but in ear­ly August, Sen­ate Repub­li­cans blocked a Demo­c­rat-spon­sored bill to do so. In the mean­time, Oba­ma has an exec­u­tive order in the works that will extend a week of paid sick leave to all fed­er­al con­trac­tors, and his admin­stra­tion has issued $1.25 mil­lion in grants to study how paid leave pro­grams can be devel­oped in states. Labor Sec­re­tary Tom Perez, who has been out­spo­ken on the issue, has spear­head­ed a #lead­on­leave cam­paign, in which he and White House aide Valerie Jar­rett trav­el the coun­try to boost local paid leave policies.
But, so far, even a Demo­c­ra­t­ic admin­is­tra­tion com­mit­ted to the issue hasn't been enough to over­come resis­tance to it. When bills have been debat­ed in states, Repub­li­cans have been so vehe­ment that paid leave is bad for busi­ness and a ​"job killer" that leg­is­la­tion at a fed­er­al lev­el has been assumed to be a no-go. And, at least until very recent­ly, con­gres­sion­al Repub­li­cans have most­ly scoffed at Demo­c­ra­t­ic efforts. But for the first time, a bill pro­posed by Sens. Kirsten Gilli­brand (D‑N.Y.) and Rosa DeLau­ro (D‑Conn.) this spring that would pro­vide ben­e­fits for work­ers who take time off to care for a new baby or sick fam­i­ly mem­ber was met with a coun­ter­pro­pos­al from Repub­li­cans, which would allow hourly work­ers to put over­time toward paid leave.
The issue is also clear­ly gain­ing ground in cer­tain states, where at least ten fam­i­ly leave pro­pos­als have been intro­duced since March. Though Repub­li­can pres­i­den­tial can­di­dates have had lit­tle to say about the issue, Demo­c­ra­t­ic con­tenders Hillary Clin­ton and Bernie Sanders have both come out as strong pro­po­nents of paid leave. While Sanders has been more spe­cif­ic about his plan, call­ing for 12 weeks off, with pay, both are mak­ing a moral case to which there is no polit­i­cal­ly sound retort: Fam­i­lies need paid time off to take care of their new babies. Men, women and chil­dren will gain from this basic human dignity.
Bar­rel­ing ahead
After three months, Leigh Ben­ra­hou only has a blur­ry rec­ol­lec­tion of her first weeks back at work just days after her pre­ma­ture son was born. ​"I remem­ber walk­ing real­ly slow and wear­ing stretch pants and just mak­ing it hap­pen," she says hazi­ly. She spent those ear­ly days cut­ting a path between the col­lege; the hospital's neona­tal inten­sive care unit (NICU), where Ramzi spent four months and under­went two stom­ach surg­eries; her 3‑year-old daughter's day­care cen­ter; and her home, where, despite her exhaus­tion, she found it dif­fi­cult to sleep.
At work, Ben­ra­hou tend­ed to the needs of her stu­dents, whose ques­tions about enroll­ment require­ments and course changes occa­sion­al­ly pro­vid­ed dis­trac­tion from her own, far graver prob­lems. But most­ly it was sur­re­al — and painful — to be there. Climb­ing stairs was dif­fi­cult because of her recent surgery. And pret­ty much every time she closed the door to pump breast milk, she wound up cry­ing. Hard­er still was being away from her tiny baby, whose health was still so uncer­tain. Every time she got a call from the hos­pi­tal when she was at work — and there were many — her stom­ach clutched.
"They say it's like being on a roller coast­er, [hav­ing a child] in the NICU," says Ben­ra­hou. ​"But a roller coast­er is fun. I want­ed to throw up all the time."
Ben­ra­hou didn't throw up, though. Instead, like so many oth­er Amer­i­can women, she bar­reled ahead, doing her best to both take care of her new­born and remain employed. Though she nev­er got to take leave when and how she had planned, she was recent­ly able to take 12 weeks off through the FMLA under the cat­e­go­ry of car­ing for a sick rel­a­tive — in this case, her infant son. And now the woman who so painstak­ing­ly planned her family's future doesn't know what's ahead. Ramzi's long-term prog­no­sis is unclear; he's still on oxy­gen and has a feed­ing tube. About a quar­ter of babies born at 26 weeks go on to have last­ing disabilities.
Benrahou's hope is to keep work­ing. And most­ly she remains upbeat. But some­times she can't help but won­der whether Ramzi's ear­ly birth was pre­ventable; and whether con­tin­u­ing to work after her diag­no­sis so she could make the best of her minis­cule amount of time off brought about Ramzi's ear­ly deliv­ery. It cer­tain­ly wasn't the way she planned it.
This arti­cle was sup­port­ed by the Leonard C. Good­man Insti­tute for Inves­tiga­tive Report­ing.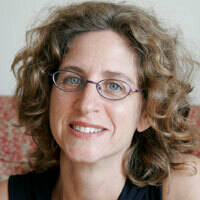 Sharon Lern­er
is an award-win­ning inves­tiga­tive jour­nal­ist liv­ing in Brook­lyn. She is the author of ​
"
The War on Moms: On Life in a Fam­i­ly-Unfriend­ly Nation" and cov­ers health, the envi­ron­ment and oth­er issues affect­ing chil­dren and families.