The Real Welfare Queens
A new report shows corporations like Koch Industries have gotten billions in government subsidies.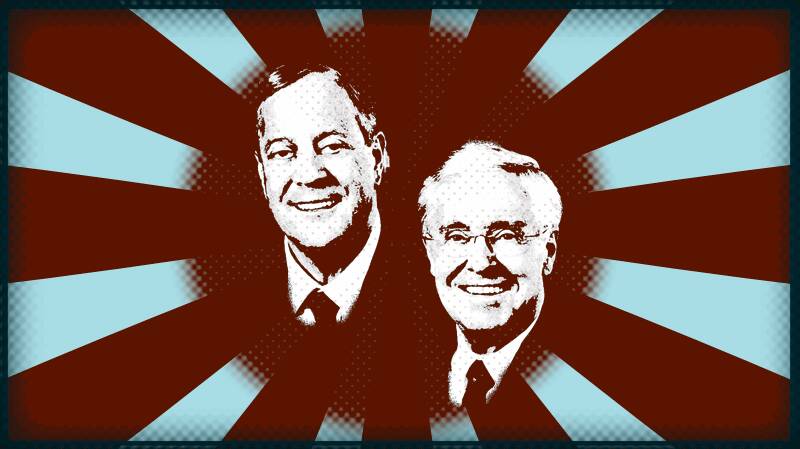 Remem­ber when Pres­i­dent Oba­ma was lam­bast­ed for say­ing ​"you did­n't build that"? Turns out he was right, at least when it comes to lots of stuff built by the world's wealth­i­est cor­po­ra­tions. That's the take­away from this week's new study of 25,000 major tax­pay­er sub­sidy deals over the last two decades.
Most of the political rhetoric about dependency is punitively aimed at the poor. That's because, unlike the huge corporations receiving all those subsidies, the poor don't have armies of lobbyists and truckloads of campaign contributions.
Enti­tled ​"Sub­si­diz­ing the Cor­po­rate One Per­cent," the report from the tax­pay­er watch­dog group Good Jobs First shows that the world's largest com­pa­nies aren't mod­els of self-suf­fi­cien­cy and unbri­dled cap­i­tal­ism. To the con­trary, they're propped up by bil­lions of dol­lars in wel­fare pay­ments from state and local governments.
Such sub­si­dies might be a bit more defen­si­ble if they were being doled out in a way that pro­mot­ed upstart entre­pre­neuri­al­ism. But as the study also shows, a full ​"three-quar­ters of all the eco­nom­ic devel­op­ment dol­lars award­ed and dis­closed by state and local gov­ern­ments have gone to just 965 large cor­po­ra­tions" — not to the small busi­ness­es and star­tups that politi­cians so often pre­tend to care about.
In dol­lar fig­ures, that's a whop­ping $110 bil­lion going to big com­pa­nies. For­tune 500 firms alone receive more than 16,000 sub­si­dies at a total cost of $63 billion.
These kinds of hand­outs, of course, are the def­i­n­i­tion of gov­ern­ment inter­ven­tion in the mar­ket. Nonethe­less, those who receive the sub­si­dies are still por­trayed as free-mar­ket paragons.
Con­sid­er Charles and David Koch. Their com­pa­ny, Koch Indus­tries, has relied on $88 mil­lion worth of gov­ern­ment hand­outs. Yet, as the major financiers of the anti-gov­ern­ment right, the Kochs are still billed as lib­er­tar­i­an free-mar­ket activists.
Sim­i­lar­ly, behold the big tech firms. They are often por­trayed as self-made suc­cess sto­ries. Yet, as Good Jobs First shows, they are among the biggest recip­i­ents of the subsidies.
Intel leads the tech pack with 58 sub­si­dies worth $3.8 bil­lion. Next up is IBM, which has received more than $1 bil­lion in sub­si­dies. Most of that is from New York — a state proud­ly pro­mot­ing its cor­po­rate hand­outs in a new ad campaign.
Then there's Google's $632 mil­lion and Yahoo's $260 mil­lion — both sets of sub­si­dies pri­mar­i­ly from data cen­ter deals. And not to be for­got­ten is 38 Stu­dios, the now bank­rupt soft­ware firm that received $75 mil­lion in Rhode Island tax­pay­er cash. The com­pa­ny received the hand­out at the very moment Rhode Island was plead­ing ​"pover­ty" to jus­ti­fy cuts to pub­lic work­ers' retire­ment benefits.
Along with prop­ping up com­pa­nies that are sup­pos­ed­ly free-mar­ket icons, the sub­si­dies are also flow­ing to finan­cial firms that have become syn­ony­mous with nev­er-end­ing bailouts. Indeed, com­pa­nies like Gold­man Sachs, Bank of Amer­i­ca and Cit­i­group — each of which were giv­en mas­sive tax­pay­er sub­si­dies dur­ing the finan­cial cri­sis — are the recip­i­ents of tens of mil­lions of dol­lars in addi­tion­al subsidies.
All of these hand­outs, of course, would be derid­ed if they were going to poor peo­ple. But because they are going to extreme­ly wealthy polit­i­cal­ly con­nect­ed con­glom­er­ates, they are typ­i­cal­ly pro­mot­ed with cheery euphemisms like ​"incen­tives" or ​"eco­nom­ic devel­op­ment." Those euphemisms per­sist even though many sub­si­dies do not end up actu­al­ly cre­at­ing jobs.
In light of that, the Good Jobs First report is a real­i­ty check on all the polit­i­cal rhetoric about depen­den­cy. Most of that rhetoric is puni­tive­ly aimed at the poor. That's because, unlike the huge cor­po­ra­tions receiv­ing all those sub­si­dies, the poor don't have armies of lob­by­ists and truck­loads of cam­paign con­tri­bu­tions that make sure pro­grams like food stamps are shroud­ed in the ano­dyne argot of ​"incen­tives" and ​"devel­op­ment."
But as the report proves, if we are going to have an hon­est con­ver­sa­tion about depen­den­cy and free mar­kets, then the bil­lions of dol­lars flow­ing to polit­i­cal­ly con­nect­ed com­pa­nies need to be part of the discussion.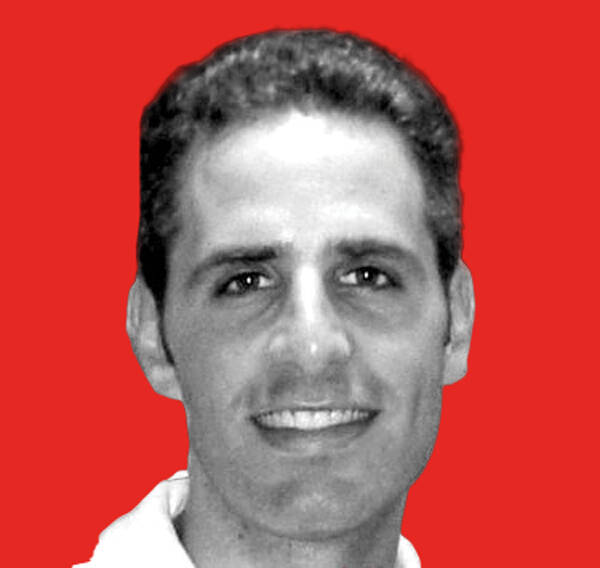 David Siro­ta
is an award­win­ning inves­tiga­tive jour­nal­ist and an
In These Times
senior edi­tor. He served as speech writer for Bernie Sanders'
2020
cam­paign. Fol­low him on Twit­ter @davidsirota.