The Return of Nunsploitation
Jeff Baena's The Little Hours is a clever update on Boccaccio's The Decameron.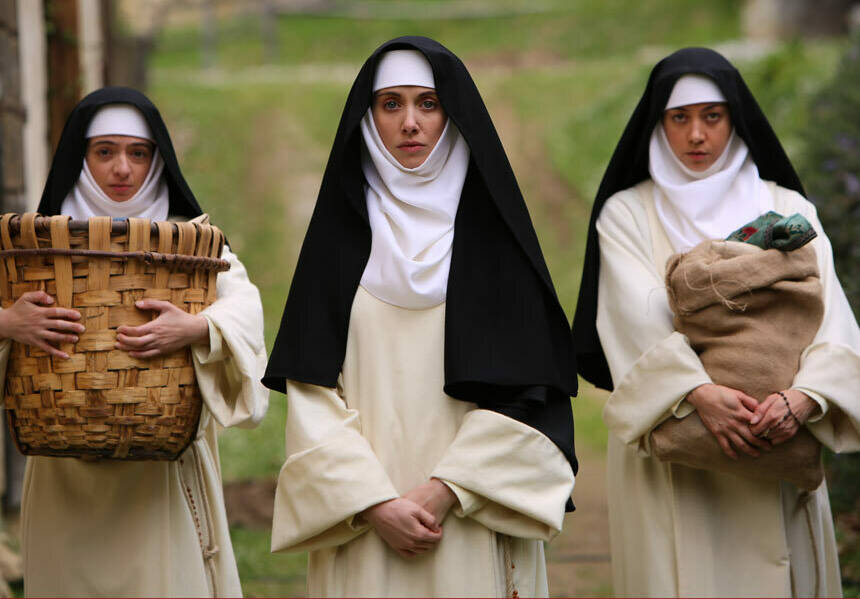 Of recent trends in Amer­i­can indie film­mak­ing, few are as endear­ing as the hip­ster pen­chant for yes­ter­year modes and gen­res. If Quentin Tarantino's trib­utes to the grind­house films of the ​'70s and ​'80s marked this tendency's first wave, then today we are see­ing the sec­ond wave, with mil­len­ni­al film­mak­ers homag­ing all sorts of half-for­got­ten psy­chotron­ic junk (more often than not, sim­ple slash­er films). But 39-year-old Jeff Baena's The Lit­tle Hours is among the first reimag­in­ings, com­ic or oth­er­wise, of what's known as ​"nun­sploita­tion." Oh yes, there is such a thing, deep in the bow­els of movie his­to­ry: a ​'70s sub-sub­genre of soft­core Ital­ian and French pulp fash­ioned from Catholic taboo and fetishism, fea­tur­ing nude, sex-starved nuns, often whipped by sadis­tic les­bian superiors.
The matter-of-fact mixture of 14th-century plot-stuff, 20th-century genre hooey and 21st-century comic cadences is seamless and funny and even sensible.
Bae­na even craft­ed his cred­its to look like some­thing that would front a dis­rep­utable dri­ve-in movie cir­ca 1973, all cheesy type­face and tone-deaf design. But his movie isn't quite a spoof — it's an adap­ta­tion of a sto­ry from Boccaccio's The Decameron (third day, first sto­ry), and for a while, a faith­ful one. In Boc­cac­cio, a young man oppor­tune­ly obtains a handy­man job at a nun­nery by pre­tend­ing he's deaf and dumb; in short order, the nuns take turns exploit­ing him for sex, until he's the stud for the entire con­vent. Baena's iron­i­cal­ly Amer­i­can­ized ver­sion is more com­plex and filled with TV-com­e­dy vets: The handy­man, Maset­to (Dave Fran­co), begins as the ser­vant, and boy toy, of a manor's lady (a hilar­i­ous Lau­ren Weed­man), whose cuck­old hus­band is played by Nick Offer­man with his cus­tom­ary plum­mi­ness. Caught with his pants down, Maset­to flees and is tak­en in by the local convent's priest ( John C. Reil­ly), both of them agree­ing on the deaf/​dumb ruse.
The nuns are a tough lot, spit­ting ​"fucks" and ban­ter­ing in con­tem­po­rary argot as though they were in a Richard Lin­klater com­e­dy about soror­i­ty girls. Aubrey Plaza (also a co-pro­duc­er) is a self­ish mis­an­thrope; Ali­son Brie is a spoiled merchant's daugh­ter wait­ing for her father (Paul Reis­er) to earn her dowry and free her; Kate Micuc­ci is a neb­bishy and sex­u­al­ly impres­sion­able mis­fit. Mol­ly Shan­non is the help­less moth­er supe­ri­or (unlike in Boc­cac­cio, she does not par­take of Maset­to), and Fred Armisen shows up late as a church func­tionary, aghast at the litany of offens­es the sis­ters have tal­lied up. Some­times the movie threat­ens to feel like a reunion of three or four dif­fer­ent TV shows, except for the remark­able faith kept with its clas­si­cal source.
It's a small, fun, feath­er-light con­coc­tion, too minor to be any­thing but a Net­flix hit, but that's fine. Expec­ta­tions should be as mod­est as they'd be for a sum­mer cock­tail. A whiff of Mon­ty Python can be detect­ed, but one could say the same of Game of Thrones. Bae­na goes for a bal­ance between laughs and sto­ry, and the mat­ter-of-fact mix­ture of 14th-cen­tu­ry plot-stuff, 20th-cen­tu­ry genre hooey, and 21st-cen­tu­ry com­ic cadences is seam­less and fun­ny and even sen­si­ble, trans­lat­ing Boccaccio's raunchy humor into con­tem­po­rary rhythms. (The less-than-mem­o­rable title refers to the ​"Lit­tle Hours of the Vir­gin" prayer litany recit­ed by medieval nuns, unref­er­enced in the film.) The com­ic high­lights are almost all pure­ly tex­tur­al, incon­gru­ous lit­tle line read­ings rather than overt jokes, with the very Amer­i­can accents (in an Ital­ian con­vent) giv­ing the film juice as a kind of run­ning gag. When Jemi­ma Kirke shows up bur­bling British­ness, she's accused of sound­ing out of place.
The upshot, how­ev­er, is less a free-for-all gagfest, the kind of thing the Apa­tow school might deliv­er, and more some­thing with an inner life of its own. Micucci's entire career, includ­ing this film, is mere­ly a one-note home­ly girl schtick, but every­one else is qui­et­ly, sub­tly on the mark. (Mol­ly Shan­non should be in every­thing.) The unclut­tered sim­plic­i­ty of the shoot­ing, and the ground­ing offered by Boc­cac­cio, is noth­ing if not refreshing.
That's even before the witch­es' coven is revealed, danc­ing naked around a mid­night bon­fire (not in Boc­cac­cio), or before one nun is scan­dalous­ly revealed to be Jew­ish, or before the late-night par­ty­ing detours toward casu­al gay encoun­ters and psych-out bel­ladon­na imbibe­ment. Goofy as it is, Baena's film has a lov­able humil­i­ty to it. It doesn't try to be the defin­i­tive any­thing, even as it stands as arguably the savvi­est Decameron adap­ta­tion ever made.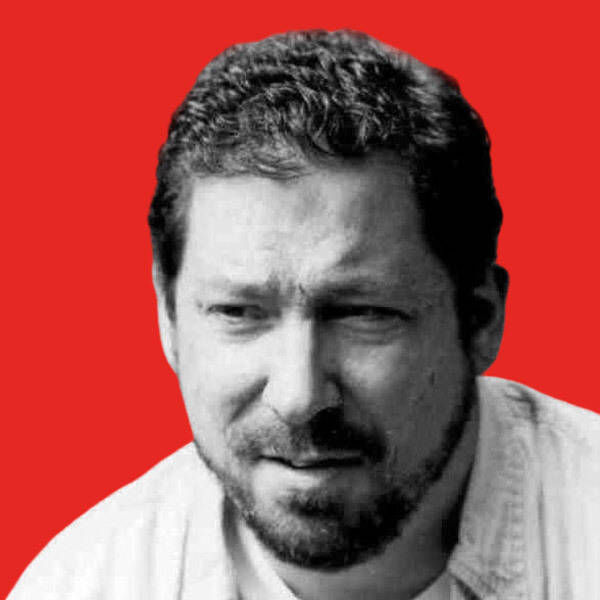 Michael Atkin­son
is a film review­er for
In These Times.
He has writ­ten or edit­ed many books, includ­ing
Exile Cin­e­ma: Film­mak­ers at Work Beyond Hol­ly­wood
(
2008
) and the mys­tery nov­els
Hem­ing­way Dead­lights
(
2009
) and
Hem­ing­way Cut­throat
(
2010
). He blogs at
Zero For Con­duct
.