The Return of Nunsploitation
Jeff Baena's The Little Hours is a clever update on Boccaccio's The Decameron.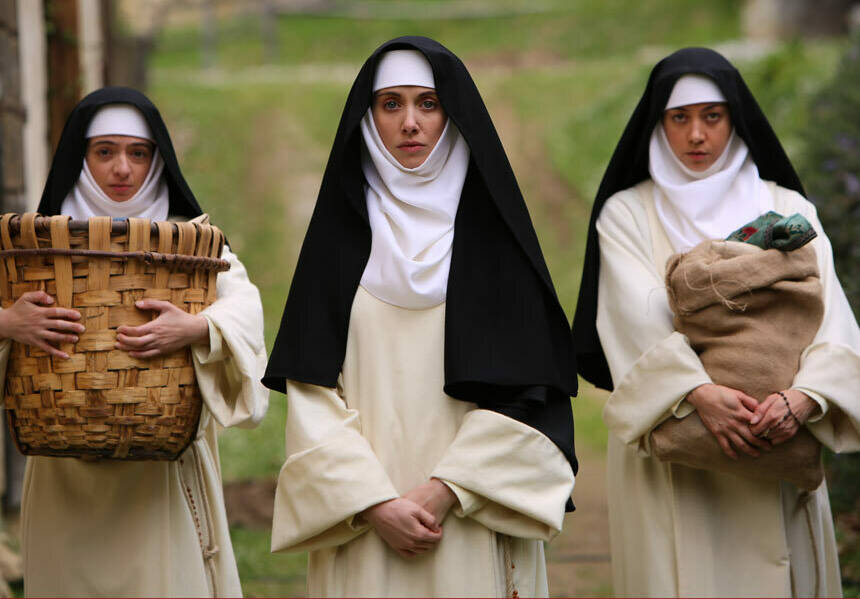 Of recent trends in American indie filmmaking, few are as endearing as the hipster penchant for yesteryear modes and genres. If Quentin Tarantino's tributes to the grindhouse films of the ​'70s and ​'80s marked this tendency's first wave, then today we are seeing the second wave, with millennial filmmakers homaging all sorts of half-forgotten psychotronic junk (more often than not, simple slasher films). But 39-year-old Jeff Baena's The Little Hours is among the first reimaginings, comic or otherwise, of what's known as ​"nunsploitation." Oh yes, there is such a thing, deep in the bowels of movie history: a ​'70s sub-subgenre of softcore Italian and French pulp fashioned from Catholic taboo and fetishism, featuring nude, sex-starved nuns, often whipped by sadistic lesbian superiors.
The matter-of-fact mixture of 14th-century plot-stuff, 20th-century genre hooey and 21st-century comic cadences is seamless and funny and even sensible.
Baena even crafted his credits to look like something that would front a disreputable drive-in movie circa 1973, all cheesy typeface and tone-deaf design. But his movie isn't quite a spoof — it's an adaptation of a story from Boccaccio's The Decameron (third day, first story), and for a while, a faithful one. In Boccaccio, a young man opportunely obtains a handyman job at a nunnery by pretending he's deaf and dumb; in short order, the nuns take turns exploiting him for sex, until he's the stud for the entire convent. Baena's ironically Americanized version is more complex and filled with TV-comedy vets: The handyman, Masetto (Dave Franco), begins as the servant, and boy toy, of a manor's lady (a hilarious Lauren Weedman), whose cuckold husband is played by Nick Offerman with his customary plumminess. Caught with his pants down, Masetto flees and is taken in by the local convent's priest ( John C. Reilly), both of them agreeing on the deaf/​dumb ruse.
The nuns are a tough lot, spitting ​"fucks" and bantering in contemporary argot as though they were in a Richard Linklater comedy about sorority girls. Aubrey Plaza (also a co-producer) is a selfish misanthrope; Alison Brie is a spoiled merchant's daughter waiting for her father (Paul Reiser) to earn her dowry and free her; Kate Micucci is a nebbishy and sexually impressionable misfit. Molly Shannon is the helpless mother superior (unlike in Boccaccio, she does not partake of Masetto), and Fred Armisen shows up late as a church functionary, aghast at the litany of offenses the sisters have tallied up. Sometimes the movie threatens to feel like a reunion of three or four different TV shows, except for the remarkable faith kept with its classical source.
It's a small, fun, feather-light concoction, too minor to be anything but a Netflix hit, but that's fine. Expectations should be as modest as they'd be for a summer cocktail. A whiff of Monty Python can be detected, but one could say the same of Game of Thrones. Baena goes for a balance between laughs and story, and the matter-of-fact mixture of 14th-century plot-stuff, 20th-century genre hooey, and 21st-century comic cadences is seamless and funny and even sensible, translating Boccaccio's raunchy humor into contemporary rhythms. (The less-than-memorable title refers to the ​"Little Hours of the Virgin" prayer litany recited by medieval nuns, unreferenced in the film.) The comic highlights are almost all purely textural, incongruous little line readings rather than overt jokes, with the very American accents (in an Italian convent) giving the film juice as a kind of running gag. When Jemima Kirke shows up burbling Britishness, she's accused of sounding out of place.
The upshot, however, is less a free-for-all gagfest, the kind of thing the Apatow school might deliver, and more something with an inner life of its own. Micucci's entire career, including this film, is merely a one-note homely girl schtick, but everyone else is quietly, subtly on the mark. (Molly Shannon should be in everything.) The uncluttered simplicity of the shooting, and the grounding offered by Boccaccio, is nothing if not refreshing.
That's even before the witches' coven is revealed, dancing naked around a midnight bonfire (not in Boccaccio), or before one nun is scandalously revealed to be Jewish, or before the late-night partying detours toward casual gay encounters and psych-out belladonna imbibement. Goofy as it is, Baena's film has a lovable humility to it. It doesn't try to be the definitive anything, even as it stands as arguably the savviest Decameron adaptation ever made.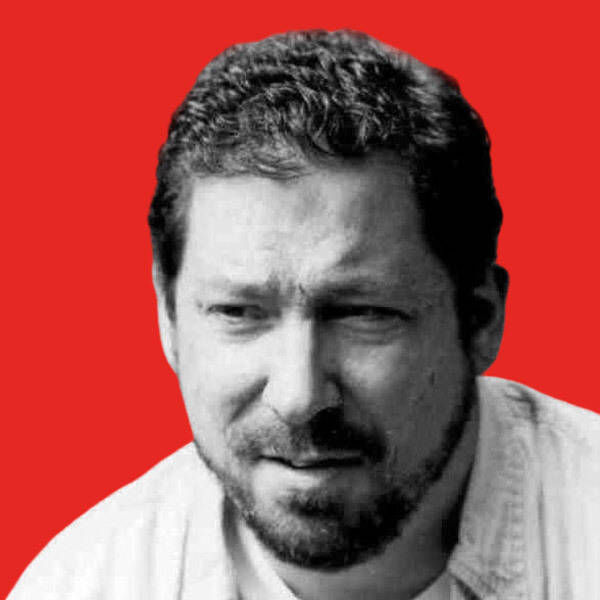 Michael Atkinson
is a film reviewer for
In These Times.
He has written or edited many books, including
Exile Cinema: Filmmakers at Work Beyond Hollywood
(
2008
) and the mystery novels
Hemingway Deadlights
(
2009
) and
Hemingway Cutthroat
(
2010
). He blogs at
Zero For Conduct
.