The Rush To Normalize Trump
The mainstream media is woefully unprepared to grapple with the hatred and trauma of this election.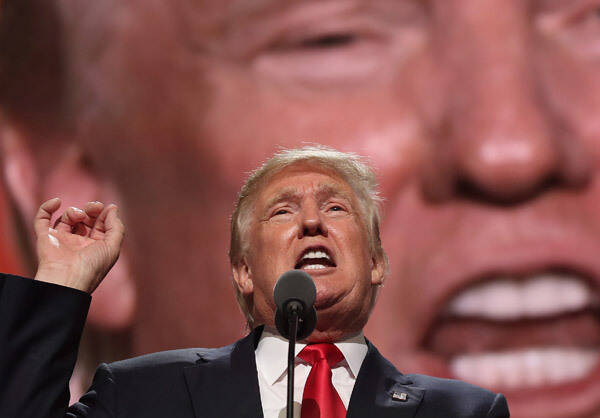 THERE IS A MUSE­UM AT THE FOR­MER SITE OF THE GESTAPO HEAD­QUAR­TERS IN BERLIN.It is sear­ing and frank: a his­to­ry of the rela­tion­ship of the Nazi par­ty and the peo­ple of Berlin, telling a sto­ry of the way ordi­nary Ger­mans made Hitler's rise pos­si­ble. Berlin­ers flock to it. When I vis­it­ed, the line of peo­ple shuf­fling past the infor­ma­tion­al pan­els was three or four deep, every­one med­i­tat­ing on this awful indict­ment of their grand­par­ents' generation.
There may be such muse­ums in the Unit­ed States, but I've nev­er seen one. I'm more famil­iar with muse­ums like the one memo­ri­al­iz­ing the bomb­ing of the Mur­rah Fed­er­al Build­ing in Okla­homa City, where two domes­tic ter­ror­ists who despised the U.S. fed­er­al gov­ern­ment killed 168 peo­ple, includ­ing 19 chil­dren in day­care. Unlike the muse­um in Berlin, the Okla­homa City muse­um is meant to be uplift­ing: Hero­ic first respon­ders rush toward the explo­sion. A doc­tor per­forms makeshift surgery with a pock­et knife. Around one cor­ner, an authen­tic pile of rub­ble beto­ken­ing the awe­some pow­er of the blast. Around the next, a mir­a­cle — the Bible that emerged unscathed.
Oth­er sec­tions nar­rate a thrilling police pro­ce­dur­al: the truck axle thrown three blocks clear of the blast, whose minis­cule iden­ti­fi­ca­tion num­ber allowed intre­pid inves­ti­ga­tors to uncov­er where Tim­o­thy McVeigh had rent­ed the truck he turned into a bomb. The offi­cer who, in an extra­or­di­nary coin­ci­dence, pulled over the get­away car because of its miss­ing license plate and appre­hend­ed the sullen young man in the ​"Sic Sem­per Tyran­nis" T‑shirt. The arrest, the tri­al — justice.
Of course, the muse­um also tells the sto­ry of how Okla­homa ​"came togeth­er." It almost frames bomb­ing as a bless­ing. ​"Car­ing Com­mu­ni­ties Pro­vide Safe Havens," one pan­el read, above a pic­ture of a church.
I saw the word ​"ter­ror­ism" only once, in a self-con­grat­u­la­to­ry text about how ini­tial sus­pi­cions of ​"Mus­lim ter­ror­ists" were over­come, fair-mind­ed Amer­i­cans turn­ing their rage on a corn-fed Amer­i­can boy instead: anoth­er bless­ing, this oppor­tu­ni­ty to prove that Amer­i­ca was not racist. There was no men­tion of right-wing talk-radio host G. Gor­don Lid­dy advis­ing his lis­ten­ers the pre­vi­ous year to con­front agents of the Bureau of Alco­hol, Tobac­co and Fireams: ​"Go for a head shot; they're going to be wear­ing bul­let­proof vests." Or Newt Gingrich's Repub­li­can rev­o­lu­tion­ar­ies tak­ing over Con­gress via rhetoric depict­ing the fed­er­al gov­ern­ment as an alien occu­py­ing army. Or Jesse Helms inform­ing Pres­i­dent Bill Clin­ton that if he vis­it­ed North Car­oli­na, he should bring bodyguards.
A polit­i­cal car­toon on dis­play depict­ed some­one ask­ing, ​"How many hurt?" The answer: ​"260 mil­lion Amer­i­cans" — the entire U.S. pop­u­la­tion at the time. The impli­ca­tion, of course, is that no one except four peo­ple — one duly exe­cut­ed by lethal injec­tion, anoth­er in jail for the rest of his life, a third sen­tenced to 12 years and a fourth grant­ed immu­ni­ty — had any­thing to do with cre­at­ing the polit­i­cal con­text of antigov­ern­ment rage that made the bomb­ing possible.
This denial is how a child­like nation gets past trau­ma. It demon­strates how unpre­pared our nation is for the trau­ma about to be vis­it­ed upon it.
Don­ald Trump made scores of promis­es that he not only will not ful­fill but, with onto­log­i­cal cer­tain­ty, can­not ful­fill. To take one small exam­ple, he told an audi­ence that he would grow jobs in the coal indus­try, and also jobs in the frack­ing indus­try. Nev­er mind that these two goals are opposed — if Amer­i­ca con­sumes more coal, it will require less fracked nat­ur­al gas, and vice versa.
Then there is Trump's promise to restore the easy pros­per­i­ty of America's myth­ic mid-cen­tu­ry past, and his urpromise, the fas­cist one: eth­nic cleans­ing and the ush­er­ing in of bound­less nation­al glo­ry. When these things do not appear — when, instead, his rise ush­ers in glob­al finan­cial pan­ic and geostrate­gic chaos — his wor­ship­ful admir­ers are unlike­ly to blame him, let alone them­selves. They learned from watch­ing The Appren­tice that ​"Mr. Trump" is all-know­ing and omni-com­pe­tent, and will blame those whom Mr. Trump instructs them to blame: The quis­lings in the media. The (Jew­ish) financiers. The immi­grants. The Mus­lims. The lib­er­als. The ​"Repub­li­can estab­lish­ment." Nasty women. A spi­ral of vio­lent recrim­i­na­tion may well ensue; rinse, lath­er, repeat.
Endur­ing and resist­ing this onslaught will be trau­mat­ic. We will need unflinch­ing assess­ments of exact­ly what it is we are going through. But our nation, indoc­tri­nat­ed into an Okla­homa City-muse­um con­cep­tion of trau­ma and heal­ing, is woe­ful­ly unpre­pared. And our main­stream media is the most unpre­pared of all.
Years ago, amidst Pres­i­dent George W. Bush's worst depre­da­tions of the rule of law, I used to fan­ta­size about con­fronting main­stream media sachems with a thought exper­i­ment: Imag­ine you are a com­men­ta­tor in Weimar Ger­many. A dynam­ic new polit­i­cal par­ty comes on the scene. They pur­sue their goals via means that are, shall we say, extra-par­lia­men­tary. Their leader's book promis­es that he alone can fix the nation's prob­lems. And that the fault lies not in our­selves, but in our res­i­dent aliens.
At what point, I want­ed to ask, would you con­sid­er it your moral duty to break from the set­tled rou­tines of ​"fair­ness" and ​"objec­tiv­i­ty" — got­ta hear both sides! — to inform your audi­ence that what was going on was not normal?
Dur­ing Bush's terms, my day­dream felt a lit­tle unfair and over the top. No longer.
On elec­tion night, I heard com­men­ta­tor after com­men­ta­tor on NBC talk about this like any oth­er elec­tion: Whether Trump could reach across the aisle. How he would staff his tran­si­tion. Whether Democ­rats could ​"cut deals" with him. And, yes, how it all could be explained because, after eight years of a Demo­c­ra­t­ic pres­i­dent, the nation sim­ply want­ed ​"change."
The week before, a reporter from USA Today called to ask for his­tor­i­cal exam­ples that could inform our quest to heal and unite the coun­try after a divi­sive cam­paign. When I respond­ed that adults under­stand that true heal­ing only hap­pens when a prob­lem is forth­right­ly acknowl­edged, that work­ing through our divi­sions means we should con­front our trau­ma before com­ing out the oth­er side. His response sug­gest­ed a sci-fi robot: That does not com­pute! He asked me to re-explain my answer, as if hehadneverheardsuchastrangething.
For this is not how main­stream media pro­fes­sion­als are trained to think. They think like those muse­ol­o­gists in Okla­homa City. Amer­i­cans ​"come togeth­er." Con­sen­sus is in our DNA. Here, ugly things, racist things, vio­lent things, sex­ist things, are epiphenomenal.
We've always been this way: Even in 1836, when America's cri­sis over slav­ery was bring­ing the coun­try clos­er and clos­er to civ­il war, Congress's response was to out­law any debate over slav­ery in Con­gress. South­ern slave­hold­ers pushed it, but I bet respectable Whigs wel­comed it. So much less unpleas­ant­ness if you pre­tend a cri­sis doesn't exist.
What about our Demo­c­ra­t­ic politi­cians? Some get it. Russ Fein­gold, con­ced­ing his loss to Wis­con­sin incum­bent Sen. Ron John­son, began rou­tine­ly, apol­o­giz­ing for not get­ting the job done, thank­ing his wife, his sup­port­ers, his staff — and then: ​"But obvi­ous­ly some­thing is hap­pen­ing in this coun­try tonight. I don't under­stand it com­plete­ly. I don't think any­one does."
This was exact­ly the right tone. If you are not acknowl­edg­ing a feel­ing of being at sea fol­low­ing Nov. 8, 2016, you're sim­ply not being authentic.
Hillary Clin­ton, how­ev­er, took the Okla­homa City-muse­um route in her con­ces­sion. She smiled and smiled. She praised the ​"row­dy" crowd, blurt­ed the cus­tom­ary thank-yous and I‑love-yous. She acknowl­edged that the loss was painful — ​"and it will be for a long time." But it sound­ed no more solemn than a typ­i­cal con­ces­sion speech by a failed can­di­date for a back­bench con­gres­sion­al seat.
There were feints at Trump, to be sure, who she hopes ​"will be a suc­cess­ful pres­i­dent for all Amer­i­cans" and will defend ​"the rule of law, the prin­ci­ple that we are all equal in rights and dig­ni­ty, the free­dom of wor­ship and expres­sion." But there was cer­tain­ly no sense of civic emer­gency. No mark­ers laid down that a pres­i­den­cy won with a minor­i­ty of the votes — along with mas­sive vot­er sup­pres­sion — must be cir­cum­spect in the man­date it claims. Most def­i­nite­ly noth­ing to make Don­ald Trump sit bolt upright and con­tem­plate that the peo­ple who actu­al­ly believe in the rule of law might rep­re­sent road­blocks in his path.
No, just boil­er­plate: ​"We owe him an open mind and a chance to lead. Our con­sti­tu­tion­al democ­ra­cy enshrines the peace­ful trans­fer of pow­er. And we don't just respect that. We cher­ish it."
But ​"we" do not, at least not all of us.
Don­ald Trump showed that, when he averred he would con­test the results if he lost. His mob showed that, when that promise was lusti­ly cheered.
Maybe that was all she could say: hate the game, not the play­er. Maybe she felt she had to ​"calm the mar­kets." Well, here is one way the mar­kets respond­ed: Traders at the New York Stock Exchange chant­ed, ​"Lock her up."
Now comes the test of our insti­tu­tions: the bul­warks that out­last elec­tions, meant to stand between strong­men, mobs and their awful instincts. How will they fare? Once more, indi­ca­tions are not encour­ag­ing. The FBI, for example,putitsthumbonthescalesforthe vic­tor. Police unions chose to endorse a proud and open law­break­er. And from the evi­dence of Clinton's con­ces­sion speech, those atop the com­mand­ing heights of the Demo­c­ra­t­ic Par­ty clear­ly lack the will for the hero­ic fight ahead to resist the law­less mad­man who com­mands the exec­u­tive branch.
Who will lead the resis­tance? More fun­da­men­tal­ly: Can a nation that can­not acknowl­edge gen­uine trau­ma even resist?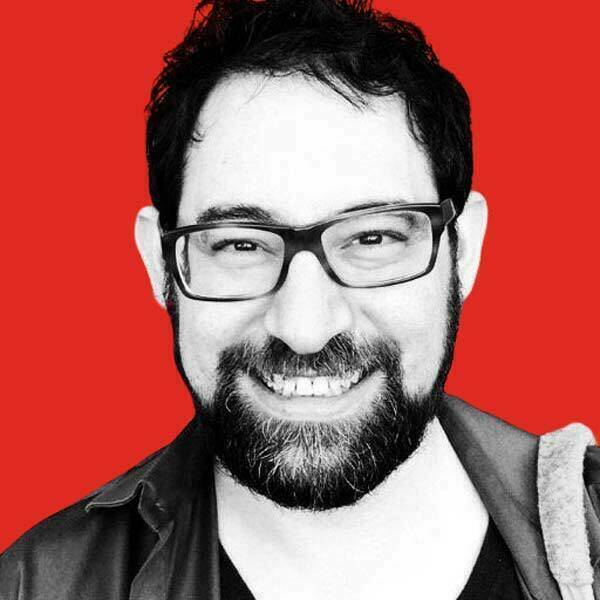 Rick Perl­stein
, an
In These Times
con­tribut­ing edi­tor, is the author of
The Invis­i­ble Bridge: The Fall of Nixon and the Rise of Rea­gan
(
2014
),
Nixon­land: The Rise of a Pres­i­dent and the Frac­tur­ing of Amer­i­ca
(
2008
), a
New York Times
best­seller picked as one of the best non­fic­tion books of the year by over a dozen pub­li­ca­tions, and
Before the Storm: Bar­ry Gold­wa­ter and the Unmak­ing of the Amer­i­can Con­sen­sus
, win­ner of the
2001
Los Ange­les Times
Book Award for his­to­ry. His book
Rea­gan­land
is forth­com­ing from Simon and Schus­ter in August.