Didn't Watch the Super Bowl? You Still Got Charged
4 ways everyone in America pays a Sports Tax, including $1 billion a year to the NFL.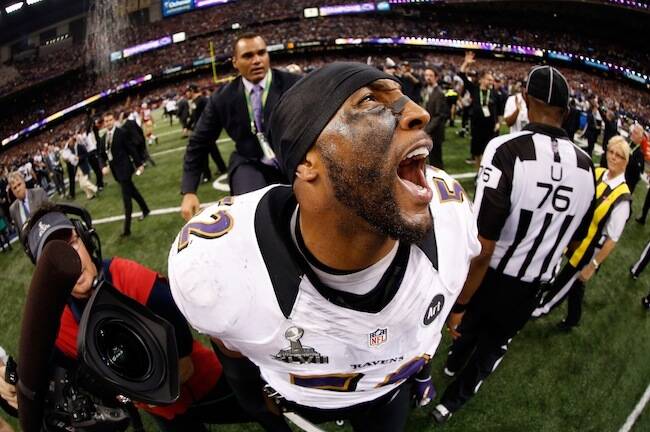 When it comes to sports and tax­es, I'm like most Amer­i­cans. I like down­ing a beer and watch­ing a good game every now and again, and I'm fine with pay­ing my fair share of tax­es for gen­uine soci­etal neces­si­ties. What I'm not OK with is pay­ing a sky­rock­et­ing Sports Tax at a time of bur­geon­ing deficits, reduced house­hold income and seri­ous cut­backs to social safe­ty net programs.
The report concluded that, "Taxpayers may be losing at least $91 million subsidizing these tax loopholes for professional sports leagues that generate billions of dollars annually in profits."
That term — Sports Tax — is not hyper­bol­ic. In a week that saw Louisiana fork over $5 mil­lion to the NFL for the priv­i­lege of help­ing that league make big Super Bowl mon­ey, Sports Tax is the most accu­rate catch-all label for the four sets of levies the pub­lic is being made to shell out.
The first Sports Tax comes from the high­er tax­es we all pay in order to fund direct hand­outs. Just as NFL own­ers con­vinced Louisiana politi­cians to give them that $5 mil­lion tax­pay­er sub­sidy, sim­i­lar col­lu­sions between team own­ers and law­mak­ers have been forc­ing tax­pay­ers every­where to do much the same. In all, Bloomberg Busi­ness­week reports that ​"tax­pay­ers have com­mit­ted $18.6 bil­lion since 1992 to sub­si­dies for the NFL's 32 teams, count­ing the expense of build­ing sta­di­ums, for­gone real estate tax­es, land and infra­struc­ture improve­ments, and inter­est costs on pub­lic bonds." That's almost $1 bil­lion every year — and that's just for foot­ball, mean­ing the fig­ure isn't even count­ing sim­i­lar hand­outs for oth­er leagues.
The sec­ond Sports Tax comes in the form of a rigged tax code, which effec­tive­ly com­pels hon­est tax­pay­ers to bankroll pro­fes­sion­al teams. As Repub­li­can Sen. Tom Coburn detailed in a report last year, the NFL, NHL, PGA (among oth­ers) use spe­cial pro­vi­sions in that code ​"to exempt them­selves from fed­er­al income tax­es on earn­ings." The report con­clud­ed that because of this, ​"Tax­pay­ers may be los­ing at least $91 mil­lion sub­si­diz­ing these tax loop­holes for pro­fes­sion­al sports leagues that gen­er­ate bil­lions of dol­lars annu­al­ly in profits."
The third Sports Tax is embed­ded in your cable tele­vi­sion bill. Though this levy is not item­ized on your bill, the Los Ange­les Times reports that up to half of your total cable pay­ment is ​"for the sports chan­nels pack­aged into most ser­vices." That's because the sports sta­tions tend to charge sig­nif­i­cant­ly high­er rates than oth­er out­lets, and yet are auto­mat­i­cal­ly includ­ed in most basic cable pack­ages, there­by pre­vent­ing ratepay­ers from opt­ing out. The result is a tax oblig­at­ing those who do not watch sports to sub­si­dize those who do.
The final Sports Tax hits you two ways: First when your annu­al tax­es go to sup­port high­er edu­ca­tion and then when you or your kids pay ever-high­er tuition rates. In both sit­u­a­tions, your cash is typ­i­cal­ly sub­si­diz­ing large schools' sprawl­ing ath­let­ic depart­ments. That's right — thanks in part to mul­ti-mil­lion-dol­lar coach­ing salaries, 93 per­cent of those depart­ments bring in less mon­ey than they gen­er­ate, mean­ing you are pay­ing a Sports Tax to make up the difference.
The point here, of course, is not to den­i­grate sports or to slam our nation's obses­sion with them. Hav­ing grown up in the midst of Philadel­phia sports mania, I have an endur­ing respect for sports fans, and, as I men­tioned before, I con­sid­er myself one of them.
But being a fan does­n't mean one must see the Sports Tax as accept­able. It is any­thing but. In most cas­es, it is a rip off, and even in the best cir­cum­stances, it has become an unaf­ford­able extrav­a­gance. After all, even the most die-hard fan should be able to admit that while games are impor­tant, they are not more sig­nif­i­cant than oth­er pri­or­i­ties that we are shortchanging.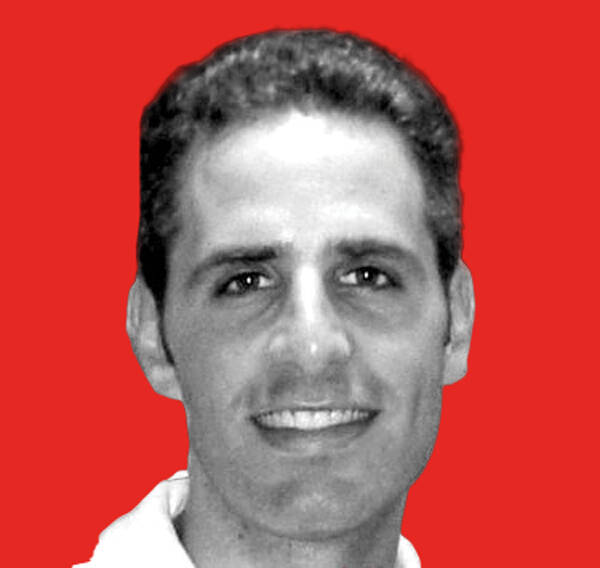 David Siro­ta
is an award­win­ning inves­tiga­tive jour­nal­ist and an
In These Times
senior edi­tor. He served as speech writer for Bernie Sanders'
2020
cam­paign. Fol­low him on Twit­ter @davidsirota.