My broth­er is a high school teacher. He is not famous, and cer­tain­ly not rich. After he leaves this earth, auto­graphed pho­tos of him will not hang in bars or restau­rants; there will be no beau­ti­ful­ly lit, high con­trast black-and-white posters of him á la James Dean.
Leaving a true mark, after you are gone, is measured in the hearts, souls and psyches of people you've touched and changed for the better.
But because so many of his stu­dents have rec­og­nized him as an excep­tion­al­ly good teacher – a men­tor who changed their lives – he will live on through them, in cru­cial­ly long-last­ing and embed­ded ways, for years to come. He's not alone. That's what it means to be a teacher, becom­ing entwined in oth­ers' lives, and influ­enc­ing their atti­tudes, behav­iors, ideas and con­tri­bu­tions to the world. It is a par­tic­u­lar kind of immor­tal­i­ty, yet one that we as a cul­ture typ­i­cal­ly fail to appre­ci­ate and honor.
Of course there are bad teach­ers; we've all had them. When I was in high school, we had a guy who rou­tine­ly came to work plas­tered, sev­er­al who couldn't teach at all, and a few who became – or tried to become – sex­u­al­ly involved with stu­dents. But the good ones were amaz­ing, pow­er­ful­ly shap­ing our inter­ests – what we decid­ed to study in col­lege, what we chose to do with our lives, how we made sense of the world.
So how are we treat­ing our school teach­ers? In state after state, they have often been the first casu­al­ties of the Great Reces­sion. While Snoo­ki and her addled, peren­ni­al­ly drunk­en co-stars on Jer­sey Shore enjoy their new pay raise, teach­ers in Geor­gia, North Car­oli­na, Cal­i­for­nia, Hawaii and else­where have been forced to take unpaid fur­lough days. All over the coun­try, we've wit­nessed dev­as­tat­ing teacher lay­offs. It's usu­al­ly teach­ers – not admin­is­tra­tors, not shrink­ing edu­ca­tion bud­gets, not incom­pe­tent par­ents, not struc­tur­al inequal­i­ty – who are blamed when stu­dents bomb stan­dard­ized tests or fail to grad­u­ate. Those who haven't been fired are forced to teach to these mind-numb­ing fill-in-the-bub­ble tests, the results of which are then used against them if stu­dents don't beat pre­vi­ous years' scores.
Over­all, this teacher-bash­ing has giv­en excel­lent cov­er for decreased fund­ing of K‑12 edu­ca­tion. This despite the fact that, nation­al­ly, about one-third of stu­dents still drop out of high school. In my own state, Michi­gan, only 38 per­cent of African-Amer­i­can and 44 per­cent of His­pan­ic stu­dents grad­u­ate from high school. Accord­ing to one esti­mate, the dropouts from the class of 2008 will cost the state 12 bil­lion dol­lars in lost wages over their life­time, mean­ing less con­sumer spend­ing, low­er tax rev­enues and more social services.
Con­ser­v­a­tives insist that there is no cor­re­la­tion between spend­ing and edu­ca­tion­al out­comes, cit­ing the rela­tion­ship between increased expen­di­tures on edu­ca­tion in the 1980s and 1990s and min­i­mal improve­ment in read­ing and math scores on the Nation­al Assess­ment of Edu­ca­tion­al Progress. Of course, if the wealthy and upper-mid­dle class­es in this coun­try did not believe that spend­ing more on teach­ers and facil­i­ties mat­tered, they wouldn't send their kids to swanky pri­vate schools.
It is cliché to note that edu­cat­ing as many of our kids as pos­si­ble is a cru­cial invest­ment in the future – not just theirs but the country's as a whole. Where we're real­ly fail­ing is with poor and minor­i­ty stu­dents; the NAACP recent­ly described edu­ca­tion in com­mu­ni­ties of col­or as in a ​"state of emergency."
This is one rea­son why the Oba­ma administration's ​"Race to the Top" ini­tia­tive (see cov­er sto­ry, page 16) has start­ed to come under attack, as it con­tin­ues to enshrine the stan­dard­ized test (the bane of any good, cre­ative teacher's exis­tence) – a test that nar­rows cur­ricu­lum and is a stu­pid met­ric for assess­ing teacher per­for­mance. (New York state recent­ly demon­strat­ed how the results can be jig­gered by sim­ply low­er­ing what once count­ed as ​"pro­fi­cien­cy" in math or English.)
But back to the teach­ers. We delude our­selves that some­how celebri­ties are imper­vi­ous to mor­tal­i­ty because their films, music, or pho­tographs live on after they die. Leav­ing a true mark, after you're gone, is mea­sured by the hearts, souls and psy­ches of peo­ple you've touched and changed for the bet­ter. We should be doing a much bet­ter job, as a cul­ture, of acknowl­edg­ing and reward­ing that.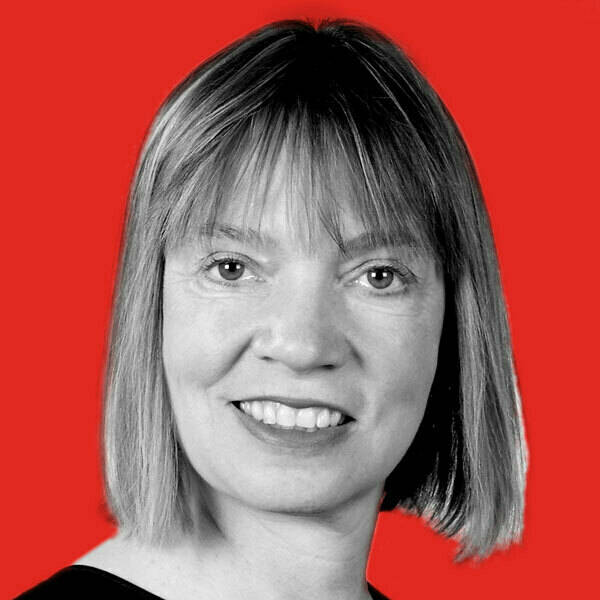 Susan J. Dou­glas
is a pro­fes­sor of com­mu­ni­ca­tions at the Uni­ver­si­ty of Michi­gan and a senior edi­tor at
In These Times
. Her forth­com­ing book is
In Our Prime: How Old­er Women Are Rein­vent­ing the Road Ahead.
.