The U.S. Is Bombing at Least Six Countries. How Can the Anti-War Movement Step Up?
A discussion on the future of peace organizing.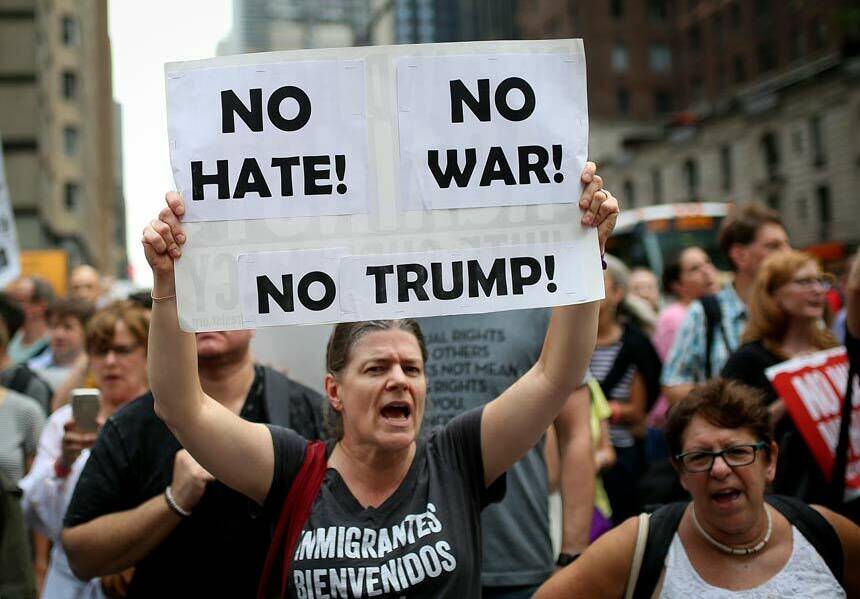 A protester rallies near Trump Tower in Manhattan on August 14, in response to President Donald Trump's threats toward North Korea and Venezuela. (Mohammed Elshamy/Anadolu Agency/Getty Images)
Phyl­lis Ben­nis is a fel­low of the Insti­tute for Pol­i­cy Stud­ies. Her books include Under­stand­ing ISIS and the New Glob­al War on Ter­ror: A Primer. Vijay Prashad teach­es his­to­ry and inter­na­tion­al stud­ies at Trin­i­ty Col­lege, and is chief edi­tor of Left­Word Books. Ali Issa is nation­al field orga­niz­er for the War Resisters League, and author of Against All Odds: Voic­es of Pop­u­lar Strug­gle in Iraq.