The Violently Killed Femmes
From Hemlock Grove to Hannibal, TV just can't get enough of dead teenage girls.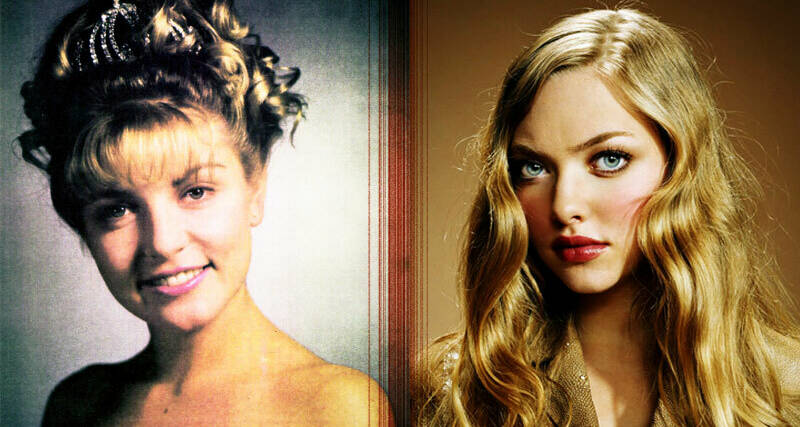 There's a very reli­able way to begin a sto­ry: with a body. It's young. It's dead. And it almost cer­tain­ly belongs to a pret­ty girl. Of course, mur­der mys­ter­ies don't all hinge on vir­gin sac­ri­fice. But ever since (at least) Twin Peaks, tele­vi­sion series — from Veron­i­ca Mars to The Killing to this year's offer­ings, Hem­lock Grove and Han­ni­bal—have used dead female flesh to dri­ve the engines.
The shows that know how to tell the dead-girl story right care about who she was before she died. And they allow her to be more complicated than she appears.
It's not a bad thing, nec­es­sar­i­ly, the dead-girl plot. Twin Peaks and Veron­i­ca Mars are among my all-time favorite shows. Sto­ries need to play on co llec­tive assump­tions in order to appeal to more than one per­son, and as arche­types go — arche­types being, essen­tial­ly, con­gealed mess­es of cul­tur­al prej­u­dice that have tremen­dous pow­er in con­text and are almost always offen­sive when you take them back out — the dead girl is a handy one. She's young, almost a child, and that means the death was wrong. (You'll rarely see a hor­ror film in which the mon­ster goes around slaugh­ter­ing 70-year-old retired insur­ance agents.) She's female, which means vul­ner­a­bil­i­ty. She's both young and female, and that, unfor­tu­nate­ly, means inno­cence. Of course, this is tremen­dous­ly con­de­scend­ing to non-fic­tion­al young women — whose expe­ri­ence is com­pli­cat­ed, and var­ied, and human, and almost always less safe or vir­tu­ous than we'd like to think — but in a cul­ture with flat­tened, dis­tort­ed ideas of fem­i­nin­i­ty, it works.
So, sure. If you want to tell a sto­ry about the world being out of joint, about the vul­ner­a­bil­i­ty of inno­cence being over­pow­ered by the strength of cor­rup­tion, you start with the dead teenage girl. She's a potent, if unre­al­is­tic, sym­bol. But the mas­ter­pieces of the dead-girl genre— Twin Peaks , Veron­i­ca Mars—all have some­thing in com­mon. And this key ingre­di­ent also explains why NBC's Han­ni­bal is a promis­ing show and Netflix's Hem­lock Grove is a bad one. The dead-girl shows that suc­ceed care about who she was before she died. And they allow her to be more com­pli­cat­ed than she appears. Twin Peak s' Lau­ra Palmer, Veron­i­ca Mars' Lil­ly Kane: Each of them, at some point, start­ed talk­ing back. And the first thing they did was to call bull­shit on the sym­bol­ic mean­ing that had been hitched to them and start cre­at­ing their own.
Of the new crop, Hem­lock Grove wan ts most bad­ly to remind us of Twin Peaks . Shots in its first episode a re cribbed direct­ly from the pilot. To be fair, Hem­lock Grove wants to remind us of lots of things: Twi­light , True Blood, the CW, that one time we conked out on coug h syrup and had the weird­est dream. It's a Net­flix orig­i­nal series, made to be chugged down over one spec­tac­u­lar­ly unpro­duc­tive week­end, and its ethos is mar­velous­ly of a piece with its pur­pose: It looks, and feels, real­ly cheap. It's the sort of show where char­ac­ters have intense, mean­ing­ful con­ver­sa­tions in a ​"con­vert­ible" while a just-out-of-shot box fan blows their hair limply against a more or less sta­t­ic green screen. And let me be clear here: If this were all there was to Hem­lock Grove, I would love it. There are bared breasts by the first scene and bared intestines by the fourth, and when a cast of coke-snort­ing were­wolf teenagers who fight crime arrived, I was more than ready to ascend to sweet high-camp heaven.
But Hem­lock Grove quick­ly turns thin and sour and unsat­is­fy­ing. And it has more than a lit­tle to do with that dead teenage girl. Like Twin Peaks, Hem­lock Grove starts with a small town, a dead female body, and a few shots of spooky flash­ing traf­fic lights, true. But on Twin Peaks, Lau­ra Palmer mat­tered. She crept into every scene, every character's back­sto­ry, con­tin­u­al­ly unfold­ing. (When series cre­ator David Lynch even­tu­al­ly tried to res­ur­rect Lau­ra, in the film Fire Walk With Me, the prob­lem wasn't that he had too lit­tle char­ac­ter to work with, it was that he had too much; all the back­sto­ry didn't fit into one teenage girl.) Brooke Blue­bell, on the oth­er hand, has pre­cise­ly three pieces of back­sto­ry: She slept with her teacher. She was a cheer­leader. And she was eat­en by a were­wolf, as the show thought­ful­ly informs us, ​"snatch first."
And that's it for poor Brooke Blue­bell. She died as she lived: defined large­ly by what oth­er peo­ple did to her snatch. We do even­tu­al­ly man­age to get some per­son­al­i­ty from the dead female char­ac­ters, but only because, by the time the show has run through its first order of 13 episodes, Hem­lock Grove has killed off almost every female char­ac­ter. And that's only when oth­er trau­mat­ic things aren't hap­pen­ing to them. This is a show in which the male hero bru­tal­ly rapes a class­mate, eras­es her mem­o­ry, and then uses the moment as an oppor­tu­ni­ty for some reflec­tion on his life goal s. It's a show in which the oth­er male hero bre aks things to intim­i­date his girl­friend, screams at her to ​"do as I say," then snug­gles up with her and tells her how won­der­ful true love is for them both.
In oth­er words, this is a show that doesn't give half a damn for young women. The dead female flesh is just that: Flesh. Breasts, snatch­es, a hand­ful of rub­ber and corn syrup every now and then to keep view­ers awake. Which means, unfor­tu­nate­ly, that Hem­lock Grove nev­er real­ly fright­ens. It's not that misog­y­ny and sex­u­al vio­lence can't work in hor­ror movies — for a good-taste exam­ple, take Alien ; for a deliri­ous­ly bad-taste exam­ple, take the sec­ond sea­son of Amer­i­can Hor­ror Sto­ry, in which a skin-wear­ing ser­i­al killer chains a les­bian career woman in his base­ment and calls her ​"Mom­my," which I think is the pr ecise screen­play you'd get if you ever dosed some­one with acid and told them to adapt Andrea Dworkin's Inter­course. But a vio­lent sto­ry isn't a hor­ror sto­ry unless we empathize with the vic­tims. If all you want is to be nau­se­at­ed by a bunch of meat, read about the man­u­fac­tur­ing process­es at McDonald's.
Hem­lock Grove​'s flaws might not have stood out so much had I not just watched NBC's Han­ni­bal. True, that show starts off with a bland pro­ce­dur­al set-up: A ser­i­al killer is killing young women because he's got a thing for his daugh­ter, then he tries to kill his daugh­ter, but the heroes save her. Any oth­er show would con­sid­er the sto­ry done, and move on to next week's monster.
But then the daugh­ter comes back in the sec­ond episode. And the third. She just keeps show­ing up; mak­ing us won­der what she feels, who she is, what she's capa­ble of. How she came to be on the oth­er end of that knife. She's unset­tling­ly per­ma­nent, this almost-dead girl, a reminder that all those oth­er dead girls exist­ed and can't be erased by hit­ting the reset but­ton at the begin­ning of each episode. By the third episode, she's one of the most com­plex and unread­able char­ac­ters on a show that stars Han­ni­bal eff­ing Lecter. She's human; she's a mys­tery; we don't know how deep she goes or whether we'll like what we find at the bot­tom. Like any actu­al teenage girl, she refus­es to stay with­in the bounds of her sym­bol­ic mean­ing. If it weren't for the fact that she's still breath­ing, she'd look almost exact­ly like Lau­ra Palmer.