The War on Pensions Goes Federal
Congress could apply a 'haircut' to previously sacrosanct pensions.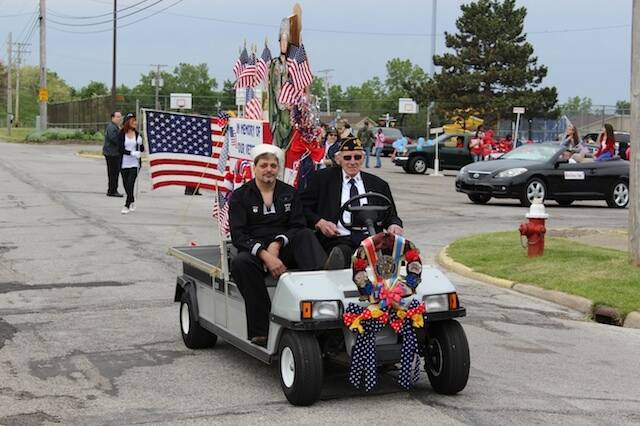 Alex Adams, 71, worked in the truck­ing indus­try for 36 years before retir­ing in 2003. Five years lat­er, Adams was diag­nosed with can­cer in his lar­ynx and ton­sils. As a result, he now takes food through a feed­ing tube and has to deal with a num­ber of ongo­ing med­ical costs.
The NCCMP paints its proposal to cut benefits to current retirees as a tough but necessary decision. The choice, it says, is between future insolvency or difficult sacrifices now. Critics charge this is a false dilemma.
For­tu­nate­ly, as a mem­ber of the Team­sters, he reg­u­lar­ly paid in to the Cen­tral States Fund—a nation­al pen­sion fund joint­ly admin­is­tered by the union and sev­er­al dif­fer­ent truck­ing and con­struc­tion employ­ers. Now he receives a month­ly check of about $3,500 from that fund that cov­ers his med­ical expens­es and allows him and his wife, who live in the Cleve­land sub­urb of Maple Heights, to main­tain ​"the lifestyle that we cre­at­ed for ourselves."
That Team­sters pen­sion was part of what drew him to a career in truck dri­ving, Adams says, and moti­vat­ed him to stay in the field in spite of the tough times that fol­lowed the industry's dereg­u­la­tion in 1980. Work­ing most­ly out of Cleve­land, he became what's called a ​"casu­al" dri­ver, tak­ing short-term jobs for dif­fer­ent employ­ers when­ev­er they became available.
​"I want­ed that pen­sion. So I went from com­pa­ny to com­pa­ny, some­times two com­pa­nies in one day," says Adams. Lat­er, he found more sta­ble employ­ment and rose to become pres­i­dent of Local 407 in 2000.
In addi­tion to that Cen­tral States Fund check, he receives about $1,000 in month­ly Social Secu­ri­ty ben­e­fits and anoth­er $800 a month from serv­ing on the Maple Heights City Coun­cil, but he says he can't imag­ine liv­ing with­out his pen­sion check, since his and his wife's most sig­nif­i­cant expens­es — like car pay­ments, life insur­ance and health­care — all depend on that income stream.
But Adams and hun­dreds of thou­sands of retirees like him may have to make do with less. Con­gress is expect­ed to take up leg­is­la­tion in the next month that would fun­da­men­tal­ly reshape the laws gov­ern­ing mul­ti-employ­er plans. A soon-to-be-intro­duced bill could allow the trustees of some finan­cial­ly trou­bled plans, like the Cen­tral States Fund, to slash ben­e­fits already promised to cur­rent retirees. It's not yet clear how big those cuts would be.
Mul­ti-employ­er plans in the spotlight
Like the mul­ti-employ­er health plans that have become a flash­point in Oba­macare debates, mul­ti-employ­er pen­sions offer work­ers ​"porta­bil­i­ty" — a con­struc­tion work­er, for instance, can work for a dozen dif­fer­ent employ­ers cov­ered by the same union and con­tin­ue pay­ing into the same pen­sion fund. Estab­lished in union con­tracts with employ­ers, these plans cov­er rough­ly 10 mil­lion work­ers, most­ly in con­struc­tion, but also in man­u­fac­tur­ing, retail, ser­vice and transportation.
While the reform bill's lan­guage has not yet been draft­ed, it is expect­ed to close­ly mir­ror a Feb­ru­ary 2013 pro­pos­al, Solu­tions not Bailouts, from the Nation­al Coor­di­nat­ing Com­mit­tee for Mul­ti-Employ­er Plans (NCCMP), accord­ing to the group's exec­u­tive direc­tor Randy DeFrehn. The pro­pos­al calls for grant­i­ng spe­cial author­i­ty to pen­sion trustees — com­prised of rep­re­sen­ta­tives from labor and man­age­ment — to take ​"ear­ly cor­rec­tive actions" to pre­vent the future insol­ven­cy of the plans. These actions could include cut­ting ben­e­fits to cur­rent retirees like Adams.
A hear­ing on the top­ic by the pen­sion sub­com­mit­tee of the House Edu­ca­tion on Work­force was sched­uled for Octo­ber 10, but has been delayed as a result of the shut­down and debt ceil­ing crises.
The NCCMP, made up of trade unions and employ­ers that admin­is­ter mul­ti-employ­er health and pen­sion plans, has poured hun­dreds of thou­sands into lob­by­ing for the bill. Its efforts are lent clout by the fact that the group, at least nom­i­nal­ly, rep­re­sents both labor and man­age­ment. DeFrehn boasts that his orga­ni­za­tion has lob­bied Con­gress with rep­re­sen­ta­tives from the labor move­ment, includ­ing the Cen­tral States Fund and sev­er­al build­ing trades unions. And a num­ber of dif­fer­ent unions with mul­ti-employ­er pen­sion plans, includ­ing the Team­sters, Inter­na­tion­al Asso­ci­a­tion of Machin­ists and Aero­space Work­ers (IAM), the Inter­na­tion­al Broth­er­hood of Elec­tri­cal Work­ers (IBEW), Ser­vice Employ­ees Inter­na­tion­al Union (SEIU) and the Unit­ed Food and Com­mer­cial Work­ers (UFCW), par­tic­i­pat­ed in the NCCMP com­mis­sion that led to the Solu­tions not Bailouts recommendations.
Of these unions, only the IAM has pub­licly bro­ken from the NCCMP's antic­i­pat­ed pro­pos­al. Frank Larkin, IAM's com­mu­ni­ca­tions direc­tor, calls the pro­posed change ​"the most sig­nif­i­cant cut­back in retiree pro­tec­tions in near­ly 40 years."
That's not hyper­bole. If adopt­ed, the pro­pos­al would strike at the core of Employ­ee Retire­ment Income Secu­ri­ty Act of 1974, designed to keep pri­vate-sec­tor employ­ers from with­hold­ing promised ben­e­fits. Under this foun­da­tion­al pen­sion law and its 1980 amend­ment, employ­ers are some­times allowed to renege on promis­es made to future recip­i­ents, but the ben­e­fits of cur­rent retirees have long been deemed sacro­sanct — with very few excep­tions. (One of those, in rare cas­es, is bank­rupt­cy, the process by which Patri­ot Coal, a spin-off of Peabody Ener­gy, recent­ly shed oblig­a­tions to Unit­ed Mine Work­ers of Amer­i­ca retirees.) Pre­vail­ing log­ic has held that since cur­rent retirees are old and out of the work­force, they're unlike­ly to find anoth­er job. As Adams says, ​"I couldn't even go to Wal­mart and be a greeter. No one would hire me at 71 with cancer."
Larkin says he expects oth­ers in orga­nized labor to start voic­ing oppo­si­tion to the NCCMP plan soon. He tells In These Times that IAM has been meet­ing with orga­ni­za­tions and unions to raise aware­ness. SEIU and UFCW did not respond to request for com­ment on this sto­ry. An IBEW spokesper­son affirmed the union's sup­port for mul­ti-employ­er pen­sion plans and told In These Times that its ​"par­tic­i­pa­tion in draft­ing the report was not exten­sive," but not­ed that the pro­posed cuts would apply in ​"only the most dire of circumstances."
Trou­bled times
The NCCMP paints its pro­pos­al to cut ben­e­fits to cur­rent retirees as a tough but nec­es­sary deci­sion. The choice, it says, is between future insol­ven­cy or dif­fi­cult sac­ri­fices now.
Mul­ti-employ­er plans are indeed fac­ing finan­cial prob­lems. As a whole, these funds face a rough­ly $5 bil­lion deficit, which is expect­ed to bal­loon to $27 bil­lion in 10 to 20 years, accord­ing to the Pen­sion Ben­e­fit Guar­an­ty Cor­po­ra­tion (PBGC), the gov­ern­ment-run agency that insures pri­vate pensions.
Sev­er­al struc­tur­al fac­tors are dri­ving that deficit upwards. The nation­al trend of de-union­iza­tion cou­pled with job loss­es from the reces­sion have meant that few­er and few­er work­ers are pay­ing into funds as more and more retirees are start­ing to receive ben­e­fits. Employ­ers also have an incen­tive to drop out of these pools when they can afford to do so — pay­ing an exit fee has often proven more entic­ing than stay­ing on the hook for owed ben­e­fits. Fur­ther­more, like oth­er pen­sions across the coun­try, mul­ti-employ­er plans were rav­aged by the Wall Street-dri­ven eco­nom­ic melt­down of 2008. While about 75 per­cent of mul­ti-employ­er plans were con­sid­ered finan­cial­ly healthy at the begin­ning of 2008, accord­ing to gov­ern­ment cri­te­ria, only 30 per­cent were con­sid­ered to be so by the start of 2009.
But many plans have since improved—60 per­cent are once again sta­ble, and only about 25 per­cent, many of them rel­a­tive­ly small funds, are in crit­i­cal sta­tus. In fact, it's two large pen­sion funds in par­tic­u­lar — the 410,000-participant Cen­tral States Fund and an 118,000-member Unit­ed Mine Work­ers of Amer­i­ca fund — that are respon­si­ble for much of the fund­ing cri­sis. Togeth­er, they make up about 5 per­cent of all work­ers cov­ered by mul­ti-employ­er plans and about $26 bil­lion of the $27 bil­lion in lia­bil­i­ties of plans pro­ject­ed to go insol­vent, accord­ing to the PBGC.
The UMWA did not respond to requests for com­ment on the state of its funds, but the Team­sters point to a vari­ety of struc­tur­al fac­tors out­side of the union's con­trol. Leigh Strope, a spokesper­son, says the poor finan­cial con­di­tion of Cen­tral States can be traced back to the dereg­u­la­tion of the truck­ing indus­try, the reces­sion of the ear­ly 2000s, and the most recent eco­nom­ic crisis.
On the oth­er hand, Team­sters for a Demo­c­ra­t­ic Union (TDU), a group of rank-and-file mem­bers opposed to the Team­sters lead­er­ship, lays much of the blame on union lead­ers for fail­ing to deal with those crises. It argues the union didn't bar­gain enough new work­ers into the plan, not­ing that anoth­er large fund that has a broad­er base of con­trib­u­tors, the West­ern Con­fer­ence of Team­sters plan, is doing just fine. The TDU also believes the union should nev­er have let Unit­ed Par­cel Ser­vice (UPS) walk from the fund in 2007, which it says encour­aged oth­er com­pa­nies to do the same and hiked up the ratio of retirees to actives to a dan­ger­ous­ly high lev­el. A high ratio puts stress on funds to pro­duce returns in the stock mar­ket instead of rely­ing on active con­tri­bu­tions to pay benefits.
Thomas Nyhan, exec­u­tive direc­tor of the Cen­tral States fund, says he opposed the deci­sion to let UPS leave, since it cut off a key source of con­tri­bu­tions to the fund. But, as a pen­sion trustee, he had no say in what was ulti­mate­ly an inter­nal union mat­ter. ​"This was not some­thing we agreed to," he says. ​"We didn't have a choice."
Cen­tral States did get an influx of cash from UPS for the deal, but the fund sub­se­quent­ly lost it in the 2008 meltdown.
​"While we gained a lot of assets, it made you more depen­dent on asset returns, because you won't get any of the cor­re­spond­ing con­tri­bu­tions from the actives any­more that had left the plan," Nyhan says. ​"But you had a pile of mon­ey you had to invest to make up for that. The tim­ing was so unfortunate."
Under the Solu­tions not Bailouts pro­pos­al, trustees could osten­si­bly only tam­per with funds that, like Cen­tral States, are pro­ject­ed to be insol­vent with­in either the next 15 or 20 years—and in the lat­ter case, only if the ratio of inac­tive to active par­tic­i­pants exceeds 2 to 1. Once trustees have exhaust­ed ​"all rea­son­able mea­sures to improve the plan's fund­ed posi­tion," then they'd be allowed to start hack­ing away.
The NCCMP's goal, it says, is to avoid a more dire alter­na­tive: one of these mul­ti-employ­er pen­sions going insol­vent. Should this hap­pen, retirees will get lit­tle pro­tec­tion from the fed­er­al gov­ern­ment. Unlike the Fed­er­al Deposit Insur­ance Cor­po­ra­tion (FDIC), which insures Amer­i­cans' bank accounts up to $250,000, the PBGC is not ulti­mate­ly backed by the ​"full faith and cred­it of the Unit­ed States gov­ern­ment." The PBGC can cov­er a small por­tion of the ben­e­fits that retirees are owed — but nowhere close to all of the fund's oblig­a­tions. On top of that, the PBGC itself is run­ning low on cash, pro­ject­ed to become insol­vent in ten years.
In oth­er words, if a fund runs out of mon­ey, cur­rent retirees will bear the brunt of the consequences.
With these dev­as­tat­ing finan­cial pro­jec­tions and an addi­tion­al set of rules gov­ern­ing mul­ti-employ­er pen­sions set to sun­set at the end of 2014, the NCCMP sees a gold­en oppor­tu­ni­ty to enact sweep­ing reforms. Its most recent annu­al con­fer­ence, held at the swanky West­in Diplo­mat Resort and Spa in Hol­ly­wood, Flori­da, was enti­tled ​"Now Or Nev­er."
​"We real­ly are at a kind of cross­roads, some­thing has to hap­pen now or it will be too late," says DeFrehn, the organization's pres­i­dent, who began his career man­ag­ing health and pen­sion funds for the UMWA. ​"If [the pen­sion trustees] could take a 5 per­cent hair­cut across the board and still pre­serve the plans for the long run, doesn't it make sense to inter­vene earlier?"
Anoth­er way?
Crit­ics charge this is a false dilemma.
​"Well gosh, if you're gonna run out of mon­ey and you're a pen­sion plan, instead of just spend­ing your mon­ey and then run­ning out one day, why not cut all the pen­sions in half now and the mon­ey will last a lot longer?" says Ken Paff, TDU's nation­al orga­niz­er. ​"If you have three chil­dren and you can only feed two, why not just kill one of them now rather than let three of them slow­ly starve to death? There's sort of a crim­i­nal log­ic to that, too."
Paff says there are plen­ty of rea­son­able alter­na­tives, like increas­ing the minis­cule pre­mi­ums that mul­ti-employ­er funds cur­rent­ly pay to the PBGC or mak­ing the fed­er­al gov­ern­ment respon­si­ble for at least some of the PBGC's oblig­a­tions. The AARP endors­es those pro­pos­als and also sug­gests that the PBGC encour­age some plans to merge in order to shore up risk.
The Pen­sion Rights Cen­ter, a retiree advo­ca­cy group, encour­ages alter­na­tive fix­es, like those out­lined by AARP.
​"In a lot of these cas­es, the union plans are not rep­re­sent­ing the wish­es of the retirees," says Nan­cy Hwa, the Center's com­mu­ni­ca­tions direc­tor. ​"It's the plans and man­age­ment who are on the same side. And then you've got the rank-and-file peo­ple, par­tic­u­lar­ly the retirees, who don't real­ly have a voice."
The Cen­tral State Fund's Thomas Nyhan says he orig­i­nal­ly sup­port­ed fed­er­al fund­ing assis­tance to the PBGC like the AARP is call­ing for, but was dis­cour­aged when con­gres­sion­al lob­by­ing efforts in 2010 led nowhere.
In fact, the main lob­by­ist for the NCCMP's pro­pos­al is a for­mer leg­is­la­tor who spear­head­ed that 2010 effort: Earl Pomeroy, who served as North Dakota's lone House rep­re­sen­ta­tive for almost two decades before he was knocked out by a Tea Par­ty chal­lenger in 2010. Pomeroy took a lot of heat that year for leg­is­la­tion that he intro­duced with Sen. Bob Casey (D‑Pa.) to cre­ate a fund with­in the PBGC that would be ful­ly backed by the fed­er­al gov­ern­ment — some­thing akin to FDIC insur­ance for mul­ti-employ­er plans. The pro­pos­al got a lot of push­back from an upsur­gent Tea Par­ty angry about the fed­er­al government's ​"bailout" of Gen­er­al Motors. The Nation­al Review blast­ed Pomeroy's pro­pos­al and Rush Lim­baugh foamed at the mouth about ​"the Porku­lus bill" aimed at sav­ing greedy Team­sters retirees. The plan even­tu­al­ly went nowhere.
After leav­ing the House for a high-pay­ing gig at the lob­by­ing firm Alston & Bird — announced two days after he left Con­gress — Pomeroy joined up with the NCCMP in sup­port of a rad­i­cal­ly dif­fer­ent approach to solve the nation's mul­ti-employ­er pen­sion woes: the Solu­tions not Bailouts plan.
Thomas Nyhan of the Cen­tral State Fund, too, says he's been backed into a cor­ner by polit­i­cal real­i­ties, and sup­ports the NCCMP pro­pos­al out of his fidu­cia­ry duty to keep the plan solvent.
​"How do you pro­vide any mea­sure of retire­ment secu­ri­ty under these cir­cum­stances when you don't have Con­gress will­ing to do any­thing for you, when you don't have the admin­is­tra­tion will­ing to do any­thing for you?" Nyhan asks.
​"Unless there's a sea change in the polit­i­cal will in Wash­ing­ton, I don't think [get­ting gov­ern­ment assis­tance to the PBGC] is real­is­tic," he says. ​"It's the judg­ment of my board that we should find a path, pro­vide some mea­sure of retire­ment secu­ri­ty for our mem­bers out there, albeit at a low­er lev­el, rather than sim­ply hav­ing them believe that their pen­sion is going to con­tin­ue in per­pe­tu­ity — only to have the rug pulled out from under­neath them completely."
A dan­ger­ous precedent
A par­tic­u­lar con­cern of the IAM and oth­er crit­ics of the NCCMP's pro­pos­al is that grant­i­ng trustees more author­i­ty to cut ben­e­fits will be a slip­pery slope. Mul­ti-employ­er plans are one of the main sources of defined ben­e­fit pen­sions for Amer­i­can work­ers — plans in which ben­e­fits are based on a pre-deter­mined for­mu­la. Defined ben­e­fit plans are increas­ing­ly rare as more and more busi­ness­es shift their employ­ees to defined con­tri­bu­tion plans or 401ks, trans­fer­ring more of the invest­ment risk to workers.
Pub­lic-sec­tor pen­sions have been the tar­get of cuts from bud­get-strapped state gov­ern­ments, as Wall Street-inspired ​"reform­ers" plot to hand over states' retire­ment assets to hedge funds. Now, mul­ti-employ­er pen­sions, too, are on the brink of their own major ​"reforms" — which, in the tech­no­crat­ic lan­guage of aus­ter­i­ty, means cuts.
​"If this leg­is­la­tion includ­ed pro­pos­als to allow cuts to retiree ben­e­fits it would set a very bad prece­dent for all pen­sion plans, large and small, pub­lic and pri­vate sec­tor, trou­bled and well-fund­ed, sin­gle-employ­er as well as mul­ti-employ­er," says Larkin.
​"It will not be long before major cor­po­ra­tions come along and say, well Con­gress allowed this in mul­ti-employ­er plans, they should allow it in our plans as well," warns Karen Fer­gu­son, direc­tor of the Pen­sion Rights Center.
On an even more basic lev­el, TDU's Ken Paff takes issue with the very title of the NCCMP plan, Solu­tions not Bailouts, and the unions who were com­plic­it in its for­mu­la­tion. ​"Since when does the union move­ment adopt the cor­po­rate word that any­thing that ben­e­fits work­ers is a bailout — is a min­i­mum wage a bailout now for poor peo­ple?" Paff says. ​"Is my Social Secu­ri­ty check that I cash each month a bailout for me? We bailed out every­body else but we're not gonna give so much as a free Oreo cook­ie to these retired people."
​"It seems that some of the unions are just giv­ing up — they look at this Con­gress and say, well, they won't pass any­thing to help work­ers, they only pass things to hurt work­ers. Well, it's undoubt­ed­ly true this year," Paff con­tin­ues. ​"But should you just give up? I don't see con­ser­v­a­tives and anti-union peo­ple giv­ing up. Do they real­ly think that Pres­i­dent Oba­ma is going to sign a law abro­gat­ing Oba­macare? I don't think so. They don't think that. They think beat­ing the hell out of it over the long term draws sup­port to their side. Some of them might be right. Maybe we should try it."
Jim Carothers, 69, a retired car-hauler from Red­ford, Mich. who cur­rent­ly gets ben­e­fits from the Cen­tral States Fund, is more blunt about the stakes.
​"I think it would mean the com­plete death of the labor move­ment of this coun­try. I don't know how you would orga­nize peo­ple and promise them any­thing if we get a con­tract," Carothers says. ​"The ques­tion becomes, well, why would I join the union then if you can't deliv­er what you're promis­ing? And that for the labor move­ment strikes me as an incred­i­bly dan­ger­ous proposition."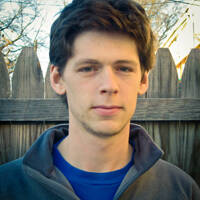 Cole Stan­gler
writes about labor and the envi­ron­ment. His report­ing has also appeared in The Nation, VICE, The New Repub­lic and Inter­na­tion­al Busi­ness Times. He lives in Paris, France. He can be reached at cole[at]inthesetimes.com. Fol­low him
@colestangler
.