The Real Lesson from the Downfall of Theranos: We Need to Nationalize the Healthcare System
Tech startups will never be the answer to the healthcare crisis—their business model is opposed to making care equitable and accessible.
Theranos — the blood-testing startup that in 2014 hit a $10 billion valuation on its promise to revolutionize the healthcare system as we know it — has finally completed its long fall from grace. As reported earlier this month by John Carreyrou in the Wall Street Journal, the so-called ​"unicorn" firm is finally set to dissolve.
The real way to revolutionize our highly privatized healthcare sector is through decommodification, nationalization and redistribution across the industry.
The company's founder Elizabeth Holmes raised hundreds of millions of dollars from investors enchanted by her pitch, honed over years of powerpoint presentations, keynotes and business meetings. Unlike traditional diagnostic blood testing, her company's device required neither doctors' orders nor needles — it could turn around accurate results based on a few drops of blood. As she put it in her 2014 TED Talk, ​"Imagine a world in which consumers were empowered to take any blood test, whenever they wanted, allowing them to access to crucial information at the moment it really matters." Holmes' vision was a convincing one: In 2014, the then 30-year-old helming the Valley's hottest biotech startup was called ​"the next Steve Jobs" — a comparison she may have striven to evoke with her closetful of black turtlenecks.
What happened next is laid out in exquisite detail in Bad Blood: Secrets and Lies in a Silicon Valley Startup, Carreyrou's new book about the saga. Theranos' proprietary tech turned out to be error-prone junk, a fact the company seemed to spend more resources lying about and litigating over than actually trying to fix. Once Carreyrou exposed the fraud, Theranos began a free-fall that today seems nearly complete: Its valuation has bottomed out, corporate partners and investors have been left in the cold and what's left of the company is facing heavy censure by federal regulatory agencies. Meanwhile, Holmes and her co-execs face possible criminal charges.
Bad Blood offers a cautionary fable warning against hucksters all-too-eager to feign the sort of genius capable of busting cultural paradigms to transform society as we know it.
But for all its insight into the ​"fake it ​'til you make it" culture of Big Tech's gold rush, Bad Blood leaves out the same critical point that's missed in most mainstream media discourse about Silicon Valley's race to ​"disrupt" the healthcare sector: It will never, ever happen, and human history offers us no reason to believe that it will. These companies' business models monetize the failures of our system, and therefore have a vested interest in fortifying the structural barriers to the universal and equitable distribution of care.
That the U.S. healthcare system is massive, unwieldy, and universally disliked imbues it with just the kind of ​"friction" tech evangelists anoint themselves to solve. And with healthcare spending topping $3 trillion annually, the prize they stand to win is obvious. But the things that make the system so horrific are not things the tech industry — with its insatiable drive for profit — is capable of changing. Our system doesn't lack ​"innovation," it lacks coherent, equitable public stewardship — the common feature of universal healthcare systems. Silicon Valley's ​"disruptions" can only amount to changes that, in the interest of market viability, depend on and replicate the same structures that make healthcare in America so miserable in the first place.
If you don't believe me, take it from the would-be disruptor herself. Systemic shortcomings were baked into Holmes' business model. As Bad Blood relays, Theranos zeroed in on Arizona for its ill-fated rollout into Walgreens stores not only because of the state's loose regulatory regime, but because of the high number of uninsured residents. The logic was that people without healthcare coverage would be enticed by the opportunity to bypass doctors to monitor their own health on the cheap. Such a decision begs the question: What were these patients supposed to do with their diagnosis once they had it? An actual office visit and diagnostic blood work are more expensive than they should be, but barely make a dent in the overall cost of being sick in America.
For the uninsured — a pool of people without the money for insurance premiums, let alone treatment — Theranos wouldn't be disruptive, but, more likely, predatory. Even diabetes, Holmes' go-to example of a condition that could be reversed if patients knew they had it, befalls the poor disproportionately not because they fail to proactively monitor their health through blood testing, but largely because the lifestyle changes that combat the disease demand time and money the likes of which the poor are less likely to have.
And yet the fall of Theranos has hardly cleared the field of aspiring healthcare disrupters, many of whom rack up fawning press coverage and millions in funding. Last month, Google's parent company Alphabet sunk $375 million into Oscar Health, an insurance startup that has debuted such innovations as narrow provider networks, a stratified claims processing system and an advanced app. It seems as though angling to become a slightly-better-run for-profit insurer holds negligible disruptive potential — insurance companies aren't abysmal because they're inefficient dinosaurs; they're abysmal because their business model is at odds with their purported sole function: paying patients' staggering healthcare costs.
Insurers are explicitly incentivized to avoid paying for policyholders' care, which is why they hire so many administrators to pore over claims in search of technicalities on which to deny them. That's an inherent tension no app can fix, not even one that promises the ease and transparency that Oscar Health's does. Just as Theranos framed preventable deaths as individual failures of diligence, so too does Oscar frame surprise patient bills as failures of research.
Other entrants from the tech world striving to make the healthcare experience smoother are similarly constrained by faulty frameworks. Uber's introduction of Uber Health promised to shuttle patients to appointments and stratify the piecemeal non-emergency medical transportation industry, a $3 billion drop in the bucket compared to what the company stands to save in employer-sponsored insurance costs by classifying its workers as independent contractors. Overhyped telehealth startups' like SnapMD and MD LIVE's entire existence is premised on making sure in-person doctors' visits are both expensive and inaccessible. Efforts to overhaul electronic medical records have been stalled by the lack of any profit incentive to share data across providers and risk losing lucrative patients. Not only are these players doing nothing to combat the structure of the U.S. healthcare system, but their shareholders are actively profiting off of its shortcomings.
Ingenuity isn't what our healthcare sector needs. We have plenty of it already, and it hasn't managed to stop poor people from dying over 10 years earlier, on average, than their wealthy peers. Material conditions have a far more dramatic impact on population-based health than do the individualized cutting edge interventions that attract venture capital. So it's ironic that Carreyrou frames Theranos' fraudulent invention as somehow ​"too good to be true," when the thing that was actually too good to be true was a healthcare system that could be democratized with a single technocratic tweak. That would be a far easier problem to solve.
The real way to revolutionize our highly privatized healthcare sector is through decommodification, nationalization and redistribution across the industry. Any productive solution to a grossly unequal, profit-hungry healthcare system cannot also make shareholders rich. The notion that those two things could ever be compatible is how we got here in the first place.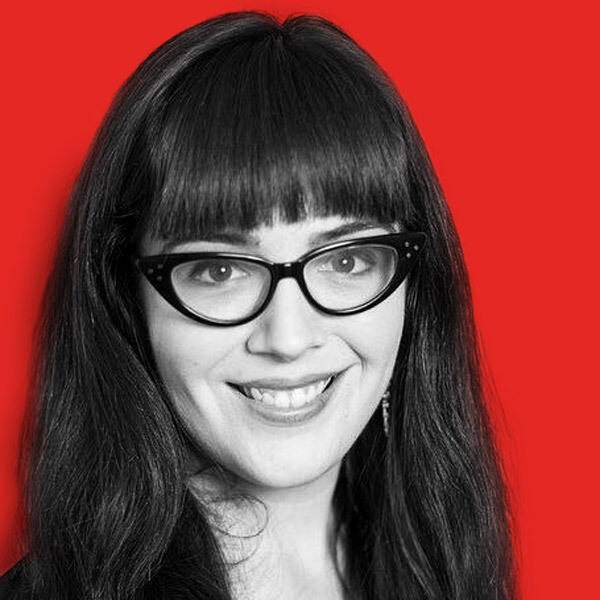 Natalie Shure
is a Los Angeles-based writer and researcher whose work focuses on history, health, and politics.