This Is Your Country on Drugs
Melody Petersen talks about how we're hooked on Big Pharma.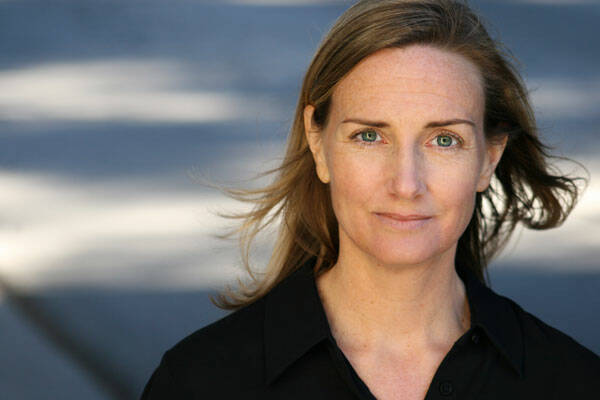 Melody Petersen has been writ­ing about the phar­ma­ceu­ti­cal indus­try for more than 10 years, includ­ing as a staff reporter for the New York Times. Her recent book, Our Dai­ly Meds: How the Phar­ma­ceu­ti­cal Com­pa­nies Trans­formed Them­selves into Slick Mar­ket­ing Machines and Hooked the Nation on Pre­scrip­tion Drugs (Far­rar, Straus and Giroux, 2008), should be required read­ing for any­one who's seri­ous about health­care reform.
The drug companies focus on maladies like depression and high cholesterol and anxiety—they are not interested in cures.
What is the most out­ra­geous thing you have seen while cov­er­ing the drug industry?
I went to a con­fer­ence where the title of one talk that jumped out at me was ​"Cre­at­ing a Dis­ease." A drug com­pa­ny exec­u­tive got up on stage with a Pow­er­Point pre­sen­ta­tion and explained how his com­pa­ny had cre­at­ed a dis­ease – over­ac­tive blad­der. The com­pa­ny owned a pill for incon­ti­nence, but the mar­ket for incon­ti­nence is very low because most­ly elder­ly peo­ple suf­fer from it, and doc­tors try to man­age this in a non-phar­ma­ceu­ti­cal way. Even though this drug works on your blad­der, it is very hard on your brain. It can cause severe mem­o­ry prob­lems. But the com­pa­ny want­ed to expand the mar­ket so it cre­at­ed this dis­ease called ​"over­ac­tive blad­der" or ​"OAB," which it defined as need­ing to go to the bath­room more than nine times a day. And now you see ads for this drug, Detrol, for over­ac­tive blad­ders. It became a blockbuster.
As you say in the title of your book, it's all a huge mar­ket­ing machine. In Europe and Cana­da they pay less for drugs and take few­er.
Two-thirds of men, women and chil­dren in the Unit­ed States take at least one pre­scrip­tion drug. And chil­dren in the Unit­ed States are three times more like­ly to take anti-depres­sants and psy­chi­atric drugs as chil­dren in Europe. We spend at least $300 bil­lion a year on pre­scrip­tion drugs. That is about twice than what we spend on high­er education.
The Unit­ed States ranks 50th in life expectan­cy, accord­ing to the CIA. Today a 65-year-old Mex­i­can man will live longer than a 65-year-old Amer­i­can man. How impor­tant are those inter­na­tion­al comparisons?
We are pay­ing more in health­care per per­son than any oth­er coun­try. In our econ­o­my, almost one out of every five dol­lars is spent on health­care, and it con­tin­ues to rise at a rate greater than infla­tion. You would think that with us spend­ing so much, we would be at the top of the life expectan­cy ranking.
The implic­it argu­ment is that in addi­tion to all the oth­er prob­lems, we are suf­fer­ing from an excess dosage of drugs. This goes back to the mar­ket­ing. What does the bulk of the mar­ket­ing go into?
Most of the mar­ket­ing dol­lars are spent on physi­cians. When the drug ads on tele­vi­sion say, ​"Ask your doc­tor about this drug," the drug com­pa­nies have already been to your physi­cian and made sure he or she was ready to pre­scribe it. A sur­vey of physi­cians a cou­ple years ago found that more than nine out of ten had recent­ly tak­en some sort of gift or cash from the drug com­pa­nies. And many doc­tors are tak­ing hun­dreds of thou­sands of dol­lars a year from these drug com­pa­nies, work­ing as con­sul­tants and advisers.
You write that these drug com­pa­nies are not devel­op­ing drugs that could be more use­ful in the world, but drugs that could be more prof­itable here at home.
That is one of the tragedies about this sit­u­a­tion. The drug com­pa­nies focus on mal­adies like depres­sion and high cho­les­terol and anx­i­ety – things that impact large por­tions of the Amer­i­can pub­lic. They are not inter­est­ed in cures, because if you cure some­body of the dis­ease they don't take the drug for long peri­ods of time.
And they are not inter­est­ed in trop­i­cal dis­eases like malar­ia. Peo­ple in Africa des­per­ate­ly need med­i­cine, but the drug com­pa­nies know Africans are too poor to pay for the med­i­cines. They want to sell drugs to Americans.
There is no incen­tive to dis­cov­er tru­ly great med­i­cines. To get a drug through the FDA you don't have to prove the drug is bet­ter than a drug already on the mar­ket. All you have to prove is the drug is bet­ter than a placebo.
In 1992, the law changed to allow the drug com­pa­nies to pay large fees to the FDA so their drugs can be approved faster. Before 1992, the FDA had one cus­tomer and that was the pub­lic. Now the FDA has two cus­tomers: the pub­lic and the drug executives.
Is the sys­tem corrupt?
Some of these cas­es are incred­i­bly out­ra­geous. Like Vioxx, a pain reliev­er that 20 mil­lion Amer­i­c­as took before Mer­ck took it off the mar­ket because it increased the risk of a heart attack and stroke. The FDA esti­mat­ed that as many as 50,000 Amer­i­cans may have died from that drug.
Are there lawyers out there fight­ing the big phar­ma­ceu­ti­cal companies?
Thou­sands of law­suits have been filed against the drug com­pa­nies. The fed­er­al gov­ern­ment has col­lect­ed bil­lions of dol­lars from the indus­try to set­tle charges of ille­gal mar­ket­ing. But the drug com­pa­nies just raise their prices, so they can pay out half a bil­lion dol­lars on law­suits, and con­tin­ue doing exact­ly what they have been doing. It's an end­less cycle. I think some of the top phar­ma­ceu­ti­cal exec­u­tives should face crim­i­nal charges, so they would think twice about allow­ing these fraud­u­lent practices.
There is the sug­ges­tion of sim­ply ban­ning the phar­ma­ceu­ti­cal com­pa­nies from pay­ing off doctors.
The rule now is that the FDA will approve a drug for a cer­tain con­di­tion. A drug can be approved for depres­sion, for instance. And, the drug com­pa­nies are not sup­posed to mar­ket that drug for any­thing oth­er than depres­sion. But the doc­tor can pre­scribe the drug for what­ev­er they want. That is the loop­hole the drug com­pa­nies have tried to exploit.
For exam­ple, exec­u­tives at Warn­er-Lam­bert, which is now part of Pfiz­er, decid­ed they want­ed the doc­tors to pre­scribe the epilep­sy drug Neu­ron­tin for atten­tion deficit dis­or­der, rest­less leg dis­or­der, bipo­lar dis­or­der. Just about any­thing that is relat­ed to the brain.
So what Pfiz­er did was invite doc­tors to din­ner. The doc­tors were paid $500 to come to the din­ners and lis­ten to a speech by anoth­er physi­cian who would talk about how, even though Neu­ron­tin was approved for epilep­sy, they could also pre­scribe it for bipo­lar dis­or­der. Neu­ron­tin was soon a bil­lion-dol­lar drug, and 90 per­cent of the pre­scrip­tions were writ­ten for things oth­er than epilepsy.
Do you know of anoth­er indus­tri­al coun­try that does not nego­ti­ate with drug com­pa­nies for bet­ter prices?
No, the Unit­ed States is the only coun­try in the world that allows the drug com­pa­nies to charge what­ev­er they want.
You write that there are two phar­ma­ceu­ti­cal lob­by­ists for every mem­ber of Con­gress. What are they doing on Capi­tol Hill?
The phar­ma­ceu­ti­cal indus­try fights against any mea­sure that threat­ens its prof­its. Present law gives the drug com­pa­nies a 20-year patent on each drug. Dur­ing that time, they have a monop­oly in the mar­ket. They can charge what­ev­er they want for that drug. They have fought against any mea­sure to allow more rea­son­able drug prices.
There was this deal report­ed, and denied, that they met with Mr. Oba­ma and he agreed to help them.
Yes, the indus­try said they met with the pres­i­dent this past sum­mer and that in this meet­ing the com­pa­nies agreed to put $80 bil­lion on the table. But the drug com­pa­nies have been increas­ing prices like mad this year, so nobody is quite sure what this "$80 bil­lion" real­ly amounts to. In exchange for this $80 bil­lion, the drug exec­u­tives say that the pres­i­dent agreed not to change the law to allow Medicare to use its pur­chas­ing pow­er to nego­ti­ate drug prices and also agreed not to allow drugs to come from Cana­da, which are much low­er priced.
Just for com­par­i­son, the Vet­er­ans Admin­is­tra­tion does nego­ti­ate prices. And it gets a bet­ter deal than Medicare.
Yes, a much, much bet­ter deal. But with that off the table, the drug com­pa­nies are set up once again. If this health­care leg­is­la­tion pass­es they are going to get mil­lions of new patients and con­tin­ue to charge what­ev­er they wish.
Where do you think health­care reform is headed?
We need every­one to have access to health­care. But there is noth­ing in these bills that would con­trol costs. It's not just the cost of drugs that is the prob­lem, it is the cost of every­thing. There have been stud­ies that show one-third to as much as one-half of the costs in our health­care sys­tem are unwar­rant­ed. Not only are many of those drugs not need­ed, they have side effects that can make peo­ple sick­er – but noth­ing in the pro­posed leg­is­la­tion makes our health­care sys­tem less expen­sive or safer.
Our whole health­care sys­tem is just dri­ven by this prof­i­teer­ing, and it's not just the drug com­pa­nies. If we could get some mem­bers in Con­gress to stand up and say, ​"We have had enough," and if the pub­lic would get up and say, ​"We have had enough," maybe, Wash­ing­ton would listen.
This exchange was adapt­ed from a pod­cast inter­view on Elec​tricPol​i​tics​.com.
George Ken­ney
, a for­mer career U.S. for­eign ser­vice offi­cer, resigned in
1991
over U.S. pol­i­cy toward the Yugoslav con­flict. He is now a writer in Wash­ing­ton, and host and pro­duc­er of the pod­cast
Elec­tric Pol­i­tics
.