In April, the news media began a pre­dictable turn to ​"image scan­dals" in the pres­i­den­tial cam­paign. And then it got worse.
ABC's instant­ly scan­dalous April 16 ​"debate" – mod­er­at­ed by Char­lie Gib­son and George Stephanopou­los (who looked like news­men, only small­er) – prompt­ed an out­pour­ing of protest and crit­i­cism. Pub­lic out­rage – that it took 50 min­utes to get to any issue of sub­stance – became a news sto­ry in its own right.
These peo­ple do not think the news media is ​"too liberal."
They think it's too stupid.
The audi­ence has grown more will­ing than ever to vocal­ly crit­i­cize the cor­po­rate media and their refusal to serve our inter­ests. Some of the cred­it for this goes to Bob McCh­es­ney and John Nichols, founders of the spir­it­ed media reform orga­ni­za­tion, Free Press, and to Josh Sil­ver, its inde­fati­ga­ble director.
When the Fed­er­al Com­mu­ni­ca­tions Com­mis­sion (FCC) or Con­gress is about to offer yet anoth­er reg­u­la­to­ry gift bas­ket to con­ser­v­a­tive media mogul Rupert Mur­doch, or to allow cor­po­rate inter­ests to deter­mine what you can and can­not get online, Free Press mobi­lizes hun­dreds of thou­sands and bom­bards the Feds with protests. In 2007 alone, it helped gen­er­ate more than 1 mil­lion let­ters to Con­gress and the FCC – not bad for an upstart orga­ni­za­tion found­ed by an aca­d­e­m­ic (McCh­es­ney) and a jour­nal­ist (Nichols) and that includes media crit­ics like me on its board.
Free Press start­ed in 2003 as an effort to focus people's exas­per­a­tion over the inani­ties we saw on our TVs and the radio. (Remem­ber when Clear Chan­nel cen­sored songs like ​"Hit Me With Your Best Shot" after 9⁄11?) Its goal was to also address the cor­po­rate con­sol­i­da­tion going on behind the screens.
Of par­tic­u­lar con­cern to pro­gres­sives was the dom­i­na­tion of talk radio by right-wingers such as Rush Lim­baugh, and the lack of ide­o­log­i­cal diver­si­ty in tele­vi­sion news and pub­lic affairs pro­gram­ming. This was made pos­si­ble by the dereg­u­la­tion of the media indus­try under Pres­i­dent Rea­gan, its con­tin­u­a­tion under Pres­i­dent Clin­ton (through the 1996 Telecom­mu­ni­ca­tions Act), and the Bush administration's near com­plete give-away.
But Free Press' port­fo­lio quick­ly expand­ed because the effects – and influ­ence – of media con­sol­i­da­tion extend­ed beyond what we saw on TV.
Free Press cham­pi­ons net neu­tral­i­ty – an Inter­net free of cor­po­rate gate­keep­ing – and start­ed the SavetheIn​ter​net​.com Coali­tion to ensure afford­able Inter­net access. It also fights to improve fund­ing for NPR and PBS, push­es for com­mu­ni­ty media in the form of low-pow­er FM radio sta­tions and leads the chal­lenge against postal rate hikes for small, inde­pen­dent periodicals.
All this might seem like tilt­ing at wind­mills. After all, despite Free Press' and its allies' pres­sure on the FCC and Con­gress, FCC Chair­man Kevin Mar­tin still eked out a 3 – 2 vote to undo the long-stand­ing cross-own­er­ship rules that restrict com­pa­nies from own­ing news­pa­pers and broad­cast sta­tions in the same market.
But Free Press now has a staff of 36, works the halls of Con­gress assid­u­ous­ly, has got­ten a host of leg­is­la­tion pro­posed in sub­com­mit­tees and suc­cess­ful­ly blocked the lob­by­ist-writ­ten 2006 Telecom­mu­ni­ca­tions Act, thanks to pub­lic dis­gust with the cur­rent state of affairs.
Free Press has some­thing we all cher­ish and miss: opti­mism. In June, Free Press will hold its fourth annu­al con­fer­ence, and orga­niz­ers are expect­ing more than 3,000 peo­ple in Min­neapo­lis. If you want to remem­ber what that mix of opti­mism and out­rage feels like, go.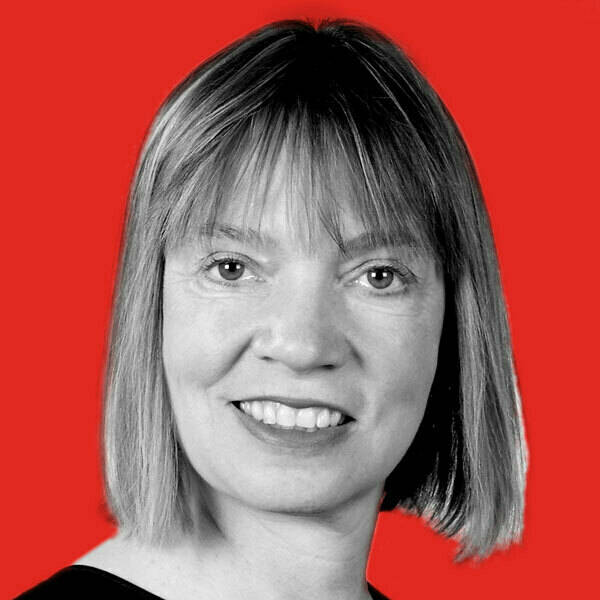 Susan J. Dou­glas
is a pro­fes­sor of com­mu­ni­ca­tions at the Uni­ver­si­ty of Michi­gan and a senior edi­tor at
In These Times
. Her forth­com­ing book is
In Our Prime: How Old­er Women Are Rein­vent­ing the Road Ahead.
.