Time for Progressives to Seize the Means of Production of House Relief Bills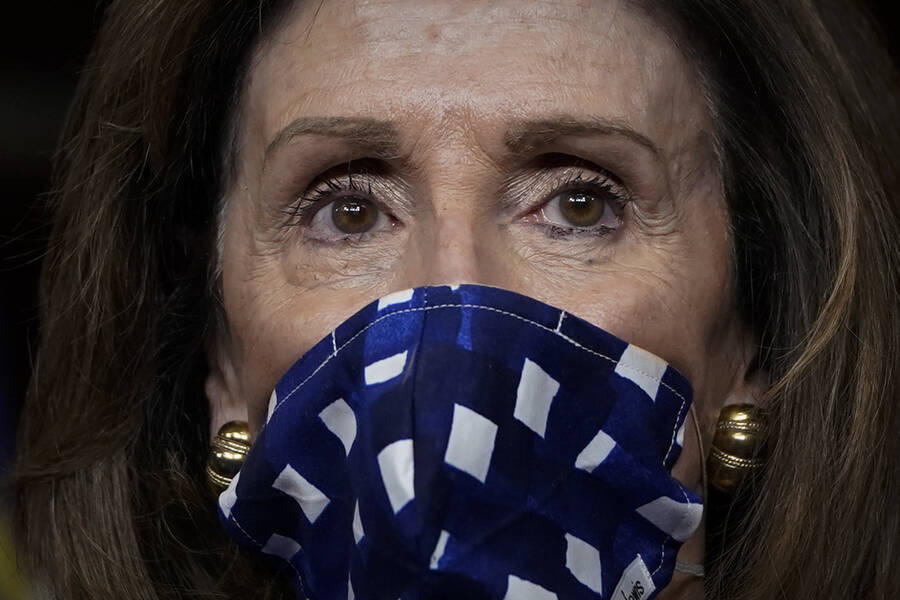 Pelosi's bill proves Democratic leadership won't do what needs to be done.
There is no upside to mod­er­a­tion in the face of a dis­as­ter. Ask­ing for only half as many fire trucks as nec­es­sary to rush to the scene of a fire does not make you a wise leader; it makes you some­one who let the house burn down. No mat­ter how many times we are forced to learn this the hard way, the les­son has not sunk in for the lead­ers of the Demo­c­ra­t­ic Party.
The correct way to evaluate this bill is not by gaping at its total price tag, or by admiring its various provisions that make sense, but by looking at the historic scale of the economic crisis we are facing, and asking "What will it take to overcome this?"
Yes­ter­day, Nan­cy Pelosi and the rest of the House Demo­c­ra­t­ic lead­er­ship unveiled their pro­pos­al for the lat­est stim­u­lus bill, the patron­iz­ing­ly titled HEROES Act. This is real­ly ver­sion 2.0 of the CARES Act, the ini­tial mul­ti-tril­lion-dol­lar post-Covid stim­u­lus bill that passed less than two months ago and is already tapped out. One might imag­ine that Con­gress would go ahead and appro­pri­ate a suf­fi­cient amount of spend­ing to cov­er the gar­gan­tu­an eco­nom­ic hole that has been caused by the coro­n­avirus shut­downs, but no. They pre­fer to do this in phas­es, ensur­ing that the relief Amer­i­cans ulti­mate­ly get will be late, unsteady, and always on the verge of run­ning out before the cri­sis is over.
On one hand, the HEROES Act pro­pos­es to spend $3 tril­lion. That's a big num­ber. On the oth­er hand, it's cer­tain­ly not a big enough num­ber to coun­ter­act Great Depres­sion-lev­el unem­ploy­ment, mil­lions of bank­rupt­cies, and an econ­o­my that experts now tend to agree has been wound­ed even worse than it was in 2008. The new bill does include things that are essen­tial, like mon­ey for state and local gov­ern­ments that are going broke, a res­cue of the U.S. Postal Ser­vice, more mon­ey for unem­ploy­ment insur­ance, direct pay­ments to cit­i­zens, haz­ard pay for work­ers, and fund­ing for test­ing and trac­ing of Covid-19 itself. It also includes some things that are not essen­tial, like the SALT tax break that would over­whelm­ing­ly ben­e­fit wealthy home­own­ers. Why does the Demo­c­ra­t­ic Par­ty include a tax break for mil­lion­aire home­own­ers in a cri­sis bill that it wrote itself? Per­haps it just reflects the point of view of Nan­cy Pelosi, a mil­lion­aire home­own­er. (She also owns a vineyard.)
More impor­tant still are the things that are not in this bill, which can be summed up as ​"the things that pro­gres­sives want­ed the most." Most notably, Pelosi and com­pa­ny did not include the sort of pay­check guar­an­tee sought by Prami­la Jaya­pal, which would have cov­ered work­ers' salaries across the nation for at least three months, keep­ing them tied to their jobs, rather than hav­ing to seek relief through unem­ploy­ment. This is the approach many oth­er West­ern nations have tak­en to this cri­sis, and it is what we should have done from the begin­ning. But the Demo­c­ra­t­ic leadership's bill chose instead to address our jobs cri­sis through (insuf­fi­cient) tax cred­its, and to say Jayapal's plan might be con­sid­ered in the future. Since every­one knows that each suc­ces­sive relief bill will inevitably become hard­er to pass in the face of Repub­li­can intran­si­gence, this can be inter­pret­ed as a ​"fuck you" to the most ratio­nal plan out there.
It is time for pro­gres­sives in Con­gress to fig­ure out what their coun­ter­parts on the Tea Par­ty right did years ago: The way to exer­cise pow­er as a minor­i­ty in your own par­ty is to threat­en to blow the whole bill up. Though it can be hard to sum­mon the courage to do this in the face of an urgent cri­sis, they can take heart in the fact that what they are ask­ing for is sim­ply a gov­ern­ment response pro­por­tion­al to the prob­lem at hand. The Great Depres­sion was not staved off by a few tar­get­ed tax cred­its. It took an entire­ly new era of pro­gres­sive gov­ern­ment pro­grams, big enough to reach every­one. Richard Trum­ka, the head of the AFL-CIO, praised Pelosi's bill as ​"big and bold," say­ing ​"Franklin D. Roo­sevelt would be proud of this bill." Would he? Franklin D. Roo­sevelt cre­at­ed Social Secu­ri­ty, which is still help­ing hun­dreds of mil­lions of peo­ple 80 years lat­er. I don't think he would be scared off by cov­er­ing people's pay­checks for a few months.
The cor­rect way to eval­u­ate this bill is not by gap­ing at its total price tag, or by admir­ing its var­i­ous pro­vi­sions that make sense, but by look­ing at the his­toric scale of the eco­nom­ic cri­sis we are fac­ing, and ask­ing ​"What will it take to over­come this?" That is not how the Demo­c­ra­t­ic Party's lead­ers gov­ern. They gov­ern by ask­ing, ​"What will it take to over­come this?" and then propos­ing half of that, to appear rea­son­able to Repub­li­cans, who will then cut that pro­pos­al in half again. This style of baby steps pol­i­tics is only enabled by a pro­gres­sive wing that allows it to hap­pen. It is also why the Democ­rats are con­sis­tent­ly steam­rolled by the Repub­li­cans, who are far more ruth­less in pur­suit of their own ide­o­log­i­cal goals. If you don't believe this, just wait a few weeks and mar­vel as Repub­li­cans agree that we have already spent too much mon­ey and that per­haps it is time to start talk­ing about enti­tle­ment cuts — even as infla­tion dries up and unem­ploy­ment grows.
Repub­li­cans do not care what the facts on the ground say, because the Repub­li­can Par­ty is, in essence, a machine to serve the inter­ests of the rich by any means nec­es­sary. It is not an ide­o­log­i­cal foe that can be rea­son­ably nego­ti­at­ed with. As soon as Pelosi's bill was announced, Repub­li­cans called it ​"dead on arrival." The Democ­rats knew this would hap­pen. Their bill is meant to send a mes­sage about what needs to be done. Or that is what it should have been. Instead, they have already start­ed nego­ti­at­ing against them­selves, before the real nego­ti­a­tions have even begun. This los­ing dynam­ic will con­tin­ue until the pro­gres­sive fac­tion of the par­ty forces its lead­ers to be just as ruth­less as the Repub­li­cans are — not in the inter­ests of donors, but in the inter­ests of the 300 mil­lion oth­er Amer­i­cans. Unfor­tu­nate­ly, we are a long, long way from there now. And those 300 mil­lion oth­er Amer­i­cans will con­tin­ue to suf­fer in the meantime.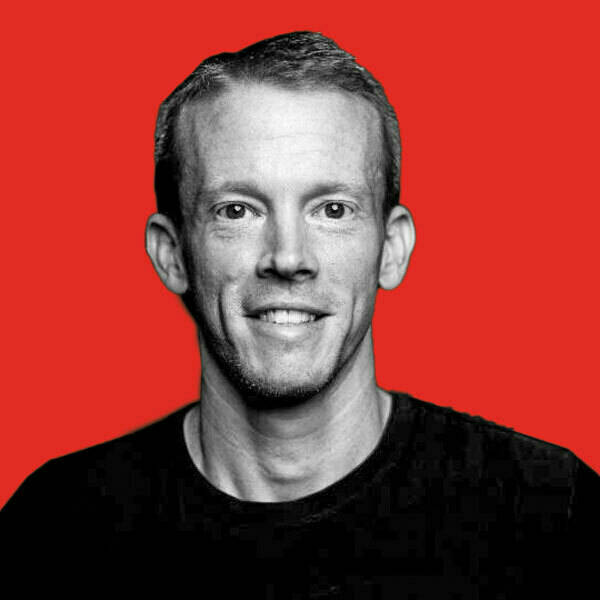 Hamil­ton Nolan is a labor reporter for In These Times. He has spent the past decade writ­ing about labor and pol­i­tics for Gawk­er, Splin­ter, The Guardian, and else­where. You can reach him at Hamilton@​InTheseTimes.​com.