Often, the most provoca­tive ideas arise after swigs of whiskey. This is espe­cial­ly true when a Rolling Stone reporter is around – and, as I recent­ly learned, it's all but guar­an­teed when that Rolling Ston­er is Matt Taib­bi, aka the heir to the magazine's gonzo throne.
When was the last time someone on Wall Street faced any real punishment? What if a bank CEO was given life without parole?
I had the chance to hang with Taib­bi last week after he spoke to a Den­ver audi­ence about his new book, ​"Griftopia," which argues that Wall Street's bub­ble-bailout cycle has been one of the great­est – and least pros­e­cut­ed – crimes in his­to­ry. His pre­sen­ta­tion was serendip­i­tous­ly timed, com­ing the same week as a local Bon­fire of the Van­i­ties-esque scan­dal was under­scor­ing the spec­u­la­tor class's priv­i­lege. In Colorado's own Bon­fire of the Rock­ies, a local pros­e­cu­tor had just reduced hit-and-run charges against a fund man­ag­er because the pros­e­cu­tor said a felony would have ​"seri­ous job impli­ca­tions" for the Sher­man McCoy in question.
Over drinks in my liv­ing room, Taib­bi and I pon­dered the finan­cial Mas­ters of the Uni­verse and their mad­den­ing infal­li­bil­i­ty. I asked him why they nev­er fear fac­ing legal con­se­quences. Do they believe they're untouch­able? Or do they know law enforce­ment won't pur­sue them?
"They're not afraid because oth­er than Bernie Mad­off, when was the last time some­one on Wall Street faced any real pun­ish­ment?" he respond­ed. ​"Sure, a few go to jail once in a while, but they're usu­al­ly out in a few months and then on the speak­ing cir­cuit. That's not exact­ly a deter­rent against bad behav­ior that's mak­ing you millions."
Deter­rence – it's the vaunt­ed idea behind ​"tough on crime" sen­tences for vio­lent offens­es. Lock the door, throw away the key, and the the­o­ry says that heinous acts will be prevented.
How­ev­er, things haven't worked out that way because the tough­est ​"tough on crime" poli­cies are most focused on crimes of pas­sion, derange­ment and des­ti­tu­tion – crimes that are often not cal­cu­lat­ed and there­fore not deterrable. This is prob­a­bly one of the rea­sons why the mur­der rate has been high­er in death penal­ty states than in non-death penal­ty states, lead­ing most crim­i­nol­o­gists to con­clude that cap­i­tal pun­ish­ment does not hin­der con­ven­tion­al homicide.
But what about crimes of eco­nom­ic homi­cide? These are the oppo­site of crimes of pas­sion. When, say, a spec­u­la­tor secu­ri­tizes bad mort­gages and ped­dles them to pen­sion funds as safe invest­ments, that fraud involves exact­ly the kind of cal­cu­la­tion that might be deterred via the prospect of harsh punishment.
"What if a bank CEO was giv­en life with­out parole?" I asked Taib­bi. ​"What if instead of coun­try club jail, one of these guys was shown expe­ri­enc­ing prison like a reg­u­lar con­vict? That would have to stop some of the worst stuff, right?"
"Right, and go a step fur­ther," Taib­bi coun­tered. ​"How about putting a few of them in the elec­tric chair? Are you telling me Gold­man Sachs execs aren't then going to change?"
We both bust­ed out laugh­ing – and hard. Not at the truth behind the the­o­riz­ing, but at the idea that any of it would actu­al­ly hap­pen today. In 2005, Wash­ing­ton couldn't even pass a post-Enron pro­pos­al to hold CEOs legal­ly liable for their com­pa­nies' cor­po­rate tax fraud. So the notion that the same mon­ey-dom­i­nat­ed cap­i­tal will now sub­ject CEOs to any­thing remote­ly ​"tough on crime" is, well, far-fetched.
And yet, the hypo­thet­i­cal is com­pelling, isn't it? That's because it high­lights how our soci­ety mis­ap­plies deter­rence – and how it might apply the con­cept more successfully.
The neces­si­ty of such a crim­i­nal jus­tice shift should be obvi­ous. With finan­cial fraud now so sophis­ti­cat­ed and per­va­sive, we clear­ly need zero-tol­er­ance solu­tions to change Wall Street's cul­ture. Indeed, with­out true shock-and-awe deter­rence, most reg­u­la­to­ry reform will like­ly be an inef­fec­tu­al thumb in the eco­nom­ic dike – just as the thieves desire.
© 2010 CRE​ATORS​.COM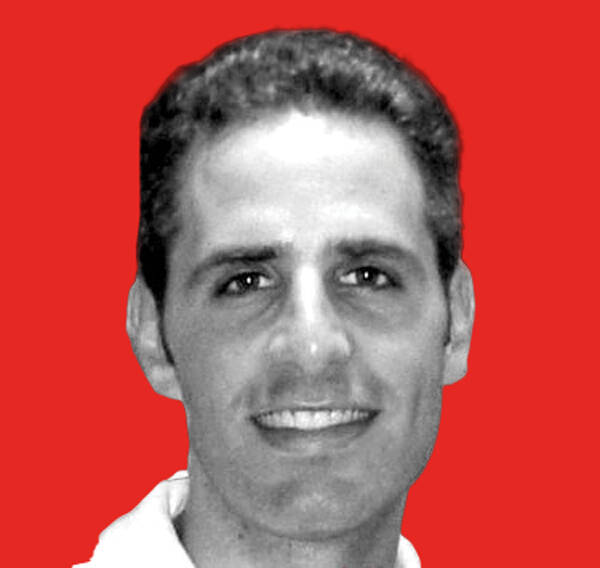 David Siro­ta
is an award­win­ning inves­tiga­tive jour­nal­ist and an
In These Times
senior edi­tor. He served as speech writer for Bernie Sanders'
2020
cam­paign. Fol­low him on Twit­ter @davidsirota.