The eas­i­est way to explain Gallup's dis­cov­ery that mil­lions of Amer­i­cans are eat­ing few­er fruits and veg­eta­bles than they ate last year is to sim­ply crack a snarky joke about Whole Foods real­ly being ​"Whole Pay­check." Root­ed in the old lim­ou­sine lib­er­al iconog­ra­phy, the quip con­jures the notion that only Birken­stock-wear­ing trust-fun­ders can afford to eat right in tough times.
As with most issues in this new Gilded Age, the tale of the American diet is a story of the worst form of corporatism.
It seems a tidy expla­na­tion for a dis­turb­ing trend, imply­ing that healthy food is inher­ent­ly more expen­sive, and thus can only be for wealthy Endive Elit­ists when the econ­o­my fal­ters. But if the talk­ing point's care­ful­ly craft­ed mix of faux pop­ulism and over­sim­pli­fi­ca­tion seems a bit facile – if the glib expla­na­tion seems almost too per­fect­ly sculpt­ed for your local right-wing radio blowhard – that's because it dis­hon­est­ly omits the most impor­tant part of the sto­ry. The part about how healthy food could eas­i­ly be more afford­able for every­one right now, if not for those ulti­mate elit­ists: agribusi­ness CEOs, their lob­by­ists and the politi­cians they own.
As with most issues in this new Gild­ed Age, the tale of the Amer­i­can diet is a sto­ry of the worst form of cor­po­ratism – the kind where­by the gov­ern­ment uses pub­lic monies to pro­tect pri­vate profit.
In this chap­ter of that larg­er tragi­com­e­dy, law­mak­ers whose cam­paigns are under­writ­ten by agribusi­ness­es have used bil­lions of tax­pay­er dol­lars to sub­si­dize those agribusi­ness­es' spe­cif­ic com­modi­ties (corn, soy­beans, wheat, etc.) that are the key ingre­di­ents of unhealthy food. Not sur­pris­ing­ly, the sub­si­dies have man­u­fac­tured a price inequal­i­ty that helps junk food under­sell nutri­tious-but-unsub­si­dized food­stuffs like fruits and veg­eta­bles. The end result is that reces­sion-bat­tered con­sumers are increas­ing­ly forced by eco­nom­ic cir­cum­stance to ​"choose" the low­er-priced junk food that their tax­es support.
Corn – which is processed into the junk-food sta­ple corn syrup and which feeds the live­stock that pro­duce meat – exem­pli­fies the scheme.
"Over the past decade, the fed­er­al gov­ern­ment has poured more than $50 bil­lion into the corn indus­try, keep­ing prices for the crop … arti­fi­cial­ly low," reports Time mag­a­zine. ​"That's why McDonald's can sell you a Big Mac, fries and a Coke for around $5 – a bargain."
Yes, it is a bar­gain, but one cre­at­ed by delib­er­ate gov­ern­ment pol­i­cy that serves the corn indus­try titans, not by any genet­ic advan­tage that makes corn deriv­a­tives auto­mat­i­cal­ly more afford­able for the bud­get-strapped commoner.
The aggre­gate effect of such mar­ket manip­u­la­tion across the agri­cul­ture indus­try, notes Time, is ​"that a dol­lar (can) buy 1,200 calo­ries of pota­to chips or 875 calo­ries of soda but just 250 calo­ries of veg­eta­bles or 170 calo­ries of fresh fruit."
So while it may be amus­ing to use Amer­i­cans' wors­en­ing reces­sion-era diet as anoth­er excuse to pro­mote cul­tur­al stereo­types, the nutri­tion cri­sis cost­ing us bil­lions in unnec­es­sary health care costs is more about pub­lic pol­i­cy and pow­er­ful spe­cial inter­ests than it is about epi­cure­an snobs and afflu­ent tastes. Indeed, this is a prob­lem not of indi­vid­ual pro­cliv­i­ties or of agri­cul­tur­al biol­o­gy that sup­pos­ed­ly makes nutri­tion nat­u­ral­ly unaf­ford­able – it is a prob­lem of rigged eco­nom­ics and cor­rupt policymaking.
Solv­ing the cri­sis, then, requires every­thing from recal­i­brat­ing our sub­si­dies to halt­ing the low-income school lunch program's sup­port for the piz­za and French fry lob­by (yes, they have a pow­er­ful lob­by). It requires, in oth­er words, a new lev­el of matu­ri­ty, a bet­ter appre­ci­a­tion for the nuanced pol­i­tics of food and a com­mit­ment to chang­ing those pol­i­tics for the future.
Impos­si­ble? Hard­ly. A coun­try that can engi­neer the seem­ing­ly unat­tain­able eco­nom­ics of a $5 McDonald's feast cer­tain­ly has the capac­i­ty to pro­duce a healthy meal for the same price. It's just a mat­ter of will – or won't.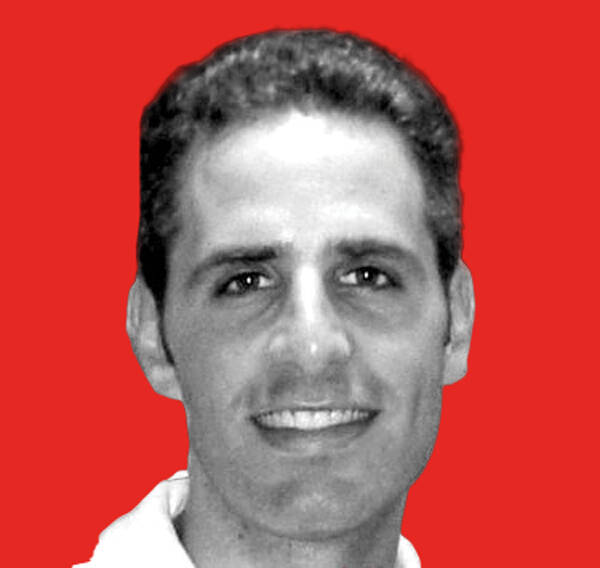 David Siro­ta
is an award­win­ning inves­tiga­tive jour­nal­ist and an
In These Times
senior edi­tor. He served as speech writer for Bernie Sanders'
2020
cam­paign. Fol­low him on Twit­ter @davidsirota.