8 Terrible Things About the Trans-Pacific Partnership
It's no wonder the Obama administration tried to keep this secret—the corporate-friendly trade agreement, decoded.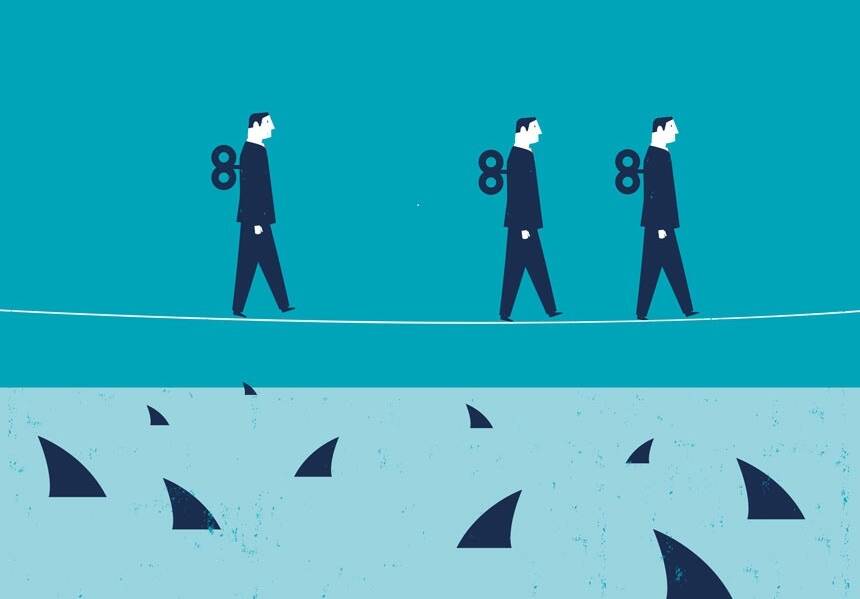 In Octo­ber, Pres­i­dent Oba­ma hailed the pro­posed Trans-Pacif­ic Part­ner­ship (TPP) as ​"the most pro­gres­sive trade deal in his­to­ry."
Like the WTO agreements or NAFTA, the TPP is an attempt to set the rules of the global economy to favor multinational corporations over everything else, trampling on democracy, national sovereignty and the public good.
But pro­gres­sive pub­lic-inter­est orga­ni­za­tions say that the final text, the fruit of sev­en years of secre­tive trade talks between the Unit­ed States and 11 oth­er Pacif­ic Rim coun­tries, dashed even their low expec­ta­tions. The deal not only con­tin­ues most of the trou­bling fea­tures of trade agree­ments since NAF­TA but also breaks wor­ri­some new ground.
Like most recent inter­na­tion­al eco­nom­ic agree­ments, the TPP only glanc­ing­ly resem­bles a clas­sic trade deal, con­cerned main­ly with tar­iffs and quo­tas. Rather, like the WTO agree­ments or NAF­TA, it is an attempt to set the rules of the glob­al econ­o­my to favor multi­na­tion­al cor­po­ra­tions over every­thing else, tram­pling on democ­ra­cy, nation­al sov­er­eign­ty and the pub­lic good. The more than 600 cor­po­rate lob­by­ists who had access to the draft texts used their insid­er sta­tus to shape the deal, while labor unions, envi­ron­men­tal­ists and oth­ers offered tes­ti­mo­ny from out­side, with lit­tle impact.
Like most post-World War II trade deals, the TPP also has a strate­gic polit­i­cal goal: tying as many coun­tries as pos­si­ble to the Unit­ed States as trade part­ners — often under terms unfa­vor­able to the aver­age Amer­i­can work­er — in order to win polit­i­cal sup­port against any­one seen as a rival to the Amer­i­can eco­nom­ic mod­el. When Oba­ma defends the TPP, he often casts it as a chal­lenge to China's grow­ing role in defin­ing the Asian economy.
In June, with the help of GOP lead­ers, Oba­ma very nar­row­ly won ​"fast-track" author­i­ty on the deal, restrict­ing Con­gress to an up-or-down vote, with no amend­ments. He would no doubt like that vote soon. Repu­di­at­ing the TPP could become a cam­paign talk­ing point across par­ty lines. Already, all three Demo­c­ra­t­ic pres­i­den­tial can­di­dates and most of the Repub­li­cans have come out in oppo­si­tion to it.
But Con­gress has nev­er reject­ed a trade agree­ment under fast-track author­i­ty, and some TPP oppo­nents sus­pect that the admin­is­tra­tion gave a small group of Democ­rats a pass to vote no on fast track as long as they pledged to vote yes on the final agree­ment if need­ed. This is like­ly to be a close fight.
To inform that fight, we've asked experts to explain, in plain Eng­lish, some of the deal's most alarm­ing implications.
#
1

IT GIVES

9

,

200

FOR­EIGN FIRMS THE RIGHT TO CIR­CUM­VENT OUR COURTS AND ATTACK THE LAWS WE RELY ON FOR A CLEAN ENVI­RON­MENT, SAFE FOOD AND DECENT JOBS.

For­eign cor­po­ra­tions would be empow­ered to drag the U.S. gov­ern­ment in front of investor-state dis­pute set­tle­ment (ISDS) tri­bunals com­posed of three pri­vate arbi­tra­tors. Many ISDS arbi­tra­tors are lawyers who rotate between suing gov­ern­ments for cor­po­ra­tions and act­ing as the ​"judges."

There is no lim­it on the amount of our tax dol­lars the gov­ern­ment can be ordered to pay when for­eign cor­po­ra­tions suc­cess­ful­ly argue that their TPP rights have been under­mined. Com­pen­sa­tion orders could include a corporation's esti­mate of the future prof­its it would have earned in the absence of the pub­lic pol­i­cy it is attack­ing. Even when gov­ern­ments win, under TPP rules they can be ordered to pay for the tri­bunals' costs and legal fees, which aver­age $8 mil­lion per case.

The TPP's expan­sion of the ISDS sys­tem would come just as a surge in ISDS cas­es ele­vat­ing cor­po­rate prof­its over the pub­lic inter­est has led oth­er coun­tries, such as South Africa and Indone­sia, to begin revok­ing their ISD­Sen­forced treaties. Recent cas­es include Eli Lilly's attack on Canada's cost-sav­ing med­i­cine patent sys­tem, Philip Mor­ris' attack on Australia's pub­lic health poli­cies reg­u­lat­ing tobac­co, Chevron's attack on an Ecuado­ri­an court rul­ing that ordered pay­ment for mass tox­ic con­t­a­m­i­na­tion in the Ama­zon, and Vattenfall's attack on Germany's phase-out of nuclear power.

Almost all of the 50 past U.S. ISDS-enforced pacts are with devel­op­ing nations with few investors here, allow­ing the Unit­ed States large­ly to dodge ISDS tri­bunals and fines to date. But the TPP would extend ISDS pow­ers to more than 9,200 U.S. sub­sidiaries of some 1,000 cor­po­ra­tions in TPP nations, includ­ing the eco­nom­ic pow­er­house of Japan.

The tri­bunals are unac­count­able to any elec­torate. There is no out­side appeal on their dic­tates. In effect, the TPP ele­vates these for­eign firms to equal sta­tus with the entire U.S. government.

—Lori Wal­lach, Direc­tor, Pub­lic Citizen's Glob­al Trade Watch
#
2

ITS ENVI­RON­MEN­TAL PRO­TEC­TIONS ARE MOST­LY TOOTH­LESS, AND IT WOULD DIRECT­LY ENCOUR­AGE FRACKING.

Our air, water and health are all at stake with the TPP, which is why so many envi­ron­men­tal groups have expressed grave concern.

Most notice­able is that the rough­ly 6,000 pages of TPP text don't even men­tion the words ​"cli­mate change," much less attempt to address the fact that the TPP would increase cli­mate-dis­rupt­ing emis­sions. The deal takes a step back from the envi­ron­men­tal pro­tec­tions of all U.S. free-trade agree­ments since 2007 by fail­ing to require TPP coun­tries to ful­fill their oblig­a­tions in a set of core inter­na­tion­al envi­ron­men­tal treaties.

The TPP's weak con­ser­va­tion rules won't do enough to ade­quate­ly pro­tect marine life and wildlife from harm­ful prac­tices such as shark finning or ille­gal log­ging. But fos­sil fuel cor­po­ra­tions would be empow­ered to chal­lenge our pub­lic health and cli­mate safe­guards in unac­count­able ISDS tri­bunals. This cor­po­rate pow­er grab has been used in past deals to chal­lenge clean ener­gy ini­tia­tives, bans or mora­to­ri­ums on frack­ing, and more.

Speak­ing of frack­ing, we could see a whole lot more of this dirty and destruc­tive prac­tice in our back­yards thanks to the TPP. The pact would require our Depart­ment of Ener­gy to auto­mat­i­cal­ly approve all exports of liq­ue­fied nat­ur­al gas (LNG) to all TPP coun­tries — includ­ing Japan, the world's largest LNG importer. This means more frack­ing, air and water pol­lu­tion, cli­mate emis­sions and reliance on fos­sil fuels — when we should keep those fuels in the ground and ful­ly embrace clean energy.

—Ilana Solomon, Direc­tor, Sier­ra Club's Respon­si­ble Trade Program
#
3

WE'D LOSE MIL­LIONS OF MAN­U­FAC­TUR­ING JOBS.

Between 1997 and 2014, Amer­i­ca lost more than 5 mil­lion man­u­fac­tur­ing jobs. The vast major­i­ty, accord­ing to the Eco­nom­ic Pol­i­cy Insti­tute, van­ished as a result of grow­ing trade deficits with America's free-trade and invest­ment-deal part­ners. Some 850,000 jobs were lost to NAF­TA after it took effect in 1994. China's entry into the WTO in 2001 cost the Unit­ed States a stag­ger­ing 3.2 mil­lion man­u­fac­tur­ing jobs over the next dozen years.

But the num­bers on the TPP look even worse. The Wall Street Jour­nal cal­cu­lates that by 2025, the deal would increase the U.S. trade deficit in man­u­fac­tur­ing, car assem­bly and car parts by $55.8 bil­lion a year. At that rate, based on the U.S. Depart­ment of Com­merce for­mu­la for jobs cre­at­ed by exports, the TPP would cost anoth­er 323,000 Amer­i­can man­u­fac­tur­ing work­ers their jobs. That's almost a mil­lion jobs every three years.

And that is a con­ser­v­a­tive esti­mate, because the TPP nego­tia­tors failed to include enforce­able meth­ods to stop for­eign labor abus­es, includ­ing pover­ty wages and per­ilous work­ing con­di­tions. This facil­i­tates a race to the bot­tom. Cor­po­ra­tions move fac­to­ries over­seas because they can't get away with pay­ing Amer­i­cans the $107 a month that is the wage floor in Vietnam.

Also, dis­as­trous­ly, the TPP would low­er the min­i­mum require­ment for cars and auto parts to be con­sid­ered pro­duced by a U.S. trade part­ner. The pro­por­tion would fall from 62.5 per­cent under NAF­TA to 45 per­cent under the TPP, which means more than half of a vehi­cle could be man­u­fac­tured in Chi­na while auto com­pa­nies would still ben­e­fit from zero U.S. tariffs.

For decades, reg­u­la­tions for free-trade agree­ments like the TPP have lined the pock­ets of the wealthy and emp­tied those of work­ers. This must stop.

—Leo Ger­ard, Pres­i­dent, Unit­ed Steelworkers
#
4

IT DOES NOTH­ING TO FIX OUR ENOR­MOUS TRADE DEFICIT.

Our cur­rent trade deficit is close to $500 bil­lion annu­al­ly, or 3 per­cent of our GDP. This mon­ey is cre­at­ing demand and employ­ment in oth­er coun­tries, not the Unit­ed States, and implies the loss of close to 3 mil­lion U.S. jobs a year.

This mat­ters huge­ly in the con­text of an econ­o­my fac­ing a short­fall in demand, or ​"sec­u­lar stag­na­tion." In more nor­mal times, the demand lost to the trade deficit could be replaced by more invest­ment or con­sump­tion spend­ing. But under sec­u­lar stag­na­tion, nei­ther will fill that loss.

Yet the TPP fails to address the main rea­son for our large and per­sis­tent trade deficit: cur­ren­cy manip­u­la­tion by oth­er coun­tries. Low­er­ing one's cur­ren­cy by 10 per­cent against the dol­lar has the same effect as impos­ing a 10 per­cent tar­iff on all imports and pay­ing a 10 per­cent sub­sidy on exports. Rais­ing the price of exports and low­er­ing the price of imports makes U.S. goods and ser­vices less com­pet­i­tive inter­na­tion­al­ly and domestically.

A num­ber of coun­tries, includ­ing TPP par­ties Japan, Malaysia and Viet­nam, have engaged in this prac­tice over the last two decades, dri­ving up the U.S. trade deficit.

Ordi­nar­i­ly we would expect the val­ue of a cur­ren­cy of a coun­try run­ning a large trade deficit to decline. That would make its goods and ser­vices more com­pet­i­tive inter­na­tion­al­ly, bring­ing its trade clos­er to bal­ance. How­ev­er, the dol­lar has not fall­en in response to the trade deficit because the cen­tral banks of Chi­na and oth­er coun­tries have pur­chased huge amounts of dol­lar-based assets, such as U.S. gov­ern­ment bonds. By hold­ing these assets, cen­tral banks prop up the val­ue of the dol­lar, keep­ing the U.S. trade deficit large.

The Oba­ma admin­is­tra­tion opt­ed not to make cur­ren­cy man­age­ment an issue in TPP nego­ti­a­tions. As a result, there is only a side agree­ment that pro­vides no new author­i­ty to com­bat cur­ren­cy man­age­ment beyond what exists in cur­rent law.

—Dean Bak­er, Co-direc­tor, Cen­ter for Eco­nom­ic and Pol­i­cy Research
#
5

IT WOULD MAKE MED­I­CINES MORE EXPEN­SIVE, AND COM­PRO­MISE ACCESS FOR MANY PEO­PLE IN THE PACIF­IC RIM.

In all coun­tries, peo­ple and health sys­tems depend on low-cost gener­ic med­i­cines to make treat­ment afford­able. Prices of patent­ed drugs are ris­ing every year. Absent gener­ic com­pe­ti­tion, there is lit­tle rea­son for drug com­pa­nies to bring drug prices down. The brand-name phar­ma­ceu­ti­cal indus­try busi­ness mod­el relies on max­i­miz­ing prof­its by sell­ing at very high prices to the few rather than afford­able prices to the many. Most coun­tries, includ­ing our own, ration care.

The prob­lem is espe­cial­ly grave in devel­op­ing coun­tries, and the TPP would make it worse. TPP rules would require coun­tries to change their laws in order to expand drug com­pa­nies' monop­oly pow­ers, lead­ing con­sumers and health­care providers to pay high­er prices on more drugs for longer — or go with­out need­ed treat­ment. TPP rules are not about pro­vid­ing basic patent pro­tec­tions, as White House mes­sag­ing some­times sug­gests. All TPP coun­tries already have those rules.

Instead, TPP rules are lob­by­ist-dri­ven bonus­es for the indus­try. The rules include patent term exten­sions and patents on new uses of old med­i­cines, and pro­ce­dur­al require­ments to give phar­ma­ceu­ti­cal com­pa­nies greater oppor­tu­ni­ty to influ­ence gov­ern­ment drug cov­er­age and reim­burse­ment deci­sions. There are mar­ket­ing exclu­siv­i­ty rules, which cre­ate phar­ma­ceu­ti­cal monop­o­lies even when a prod­uct is off­patent. There is no com­pelling evi­dence that these rules will spur med­ical inno­va­tion or cre­ate jobs.

Some brave TPP nego­tia­tors fought the phar­ma­ceu­ti­cal indus­try and the U.S. Trade Rep­re­sen­ta­tive for many years. If it were not for their efforts, the TPP would threat­en even more lives. Nev­er­the­less, if the deal is approved, the TPP's final rules will lead to pre­ventable suf­fer­ing and death.

—Peter May­bar­duk, Direc­tor, Pub­lic Citizen's Glob­al Access to Med­i­cines Program
#
6

IT WOULD COM­PRO­MISE THE SAFE­TY OF OUR FOOD.

Most imme­di­ate­ly, the TPP would open up a flood of seafood, dairy, fruit and veg­etable imports to the Unit­ed States at a time when import inspec­tions are already severe­ly under­fund­ed. The Unit­ed States cur­rent­ly inspects just 2 per­cent of food imports, and there is evi­dence that fish and seafood are already com­pro­mised: Con­sumer Reports found that 60 per­cent of seafood (91 per­cent of which is import­ed) test­ed was contaminated.

The TPP also gives com­pa­nies new ways to chal­lenge food safe­ty process­es and inspec­tions. It would cre­ate a ​"rapid response mech­a­nism" that would allow for­eign com­pa­nies to chal­lenge food safe­ty deci­sions and would com­pel inspec­tors to make those new assess­ments quick­ly, cre­at­ing new pres­sures on already hard-pressed inspec­tors with no new resources or even basic agree­ment on what food safe­ty should look like.

The deal would also increase cor­po­rate con­trol over agri­cul­ture. The TPP is mod­eled on past free-trade deals that have made wild­ly inac­cu­rate promis­es about ben­e­fits for small farm­ers. Under NAF­TA, when U.S. corn exports to Mex­i­co increased dra­mat­i­cal­ly, more than 2 mil­lion Mex­i­can farm­ers were dri­ven from their lands. But the num­ber of U.S. fam­i­ly farm­ers fell sharply, too. Exports increased, but rev­enues for most farm­ers did not. Along the way, large multi­na­tion­al com­pa­nies gained more con­trol over pro­duc­tion, so farm­ers have few­er options of where to buy or sell their goods. It shouldn't sur­prise us that trick­le­down eco­nom­ics doesn't work for farm­ers any bet­ter than it does for fac­to­ry workers.

The TPP aims above all to give multi­na­tion­al cor­po­ra­tions more pow­er over stan­dards and sup­ply chains, which expands a U.S. agri­cul­tur­al sys­tem designed to pro­duce crops for export rather than to pro­vide con­sumers with healthy food.

—Karen Hansen-Kuhn, Direc­tor of Trade, Tech­nol­o­gy and Glob­al Gov­er­nance, Insti­tute for Agri­cul­ture and Trade Policy
#
7

IT WOULD DESTA­BI­LIZE GLOB­AL FINANCE.

Dur­ing near­ly all of the sev­en years nego­tia­tors worked on the TPP, the world was mired in or recov­er­ing from the worst eco­nom­ic cri­sis in 75 years — one trig­gered by the col­lapse of a dereg­u­lat­ed, over­grown and cor­rupt finan­cial sec­tor. Nego­tia­tors must not have noticed, because the TPP gives the world's biggest banks and finance com­pa­nies even more pow­er. They could much more eas­i­ly chal­lenge and over­turn laws and reg­u­la­tions in coun­tries where they invest — plus col­lect com­pen­sa­tion if their prof­its don't meet the firm's ​"expec­ta­tions" as a result of pub­lic poli­cies. The new terms will make it easy for big finance to file chal­lenges to gov­ern­ment reg­u­la­tions or poli­cies in ISDS tri­bunals and win. The los­er? Glob­al finan­cial stability.

The TPP would pro­hib­it cap­i­tal con­trols, which per­mit coun­tries to block desta­bi­liz­ing flights of ​"hot mon­ey" from investors who hope to take momen­tary advan­tage of spec­u­la­tive oppor­tu­ni­ties, then pull out of the coun­try just before the bub­ble they cre­ate col­laps­es. It would also stop enact­ment of finan­cial trans­ac­tion tax­es, a means of damp­en­ing spec­u­la­tion and rais­ing need­ed pub­lic revenue.

The list goes on. TPP ​"mar­ket access" rules would under­mine efforts to lim­it the size of banks or to estab­lish ​"fire­walls" between finan­cial activ­i­ties, such as restor­ing U.S. Glass-Stea­gall Act reg­u­la­tions, which were elim­i­nat­ed in 1999, con­tribut­ing to the sub­se­quent finan­cial cri­sis. It would make it impos­si­ble for coun­tries to reject finan­cial ​"inno­va­tions" such as deriv­a­tives — the foun­da­tion of many ​"bub­bles" that burst in 2008 — if they exist in any oth­er TPP nation. Despite evi­dence swirling around them every day in the form of glob­al finan­cial chaos, nego­tia­tors craft­ed the TPP's finan­cial rules fol­low­ing a flawed dereg­u­la­to­ry mod­el that was an affront to democ­ra­cy and sound eco­nom­ic pol­i­cy — just to pro­tect the ​"expec­ta­tions" of prof­its by big multi­na­tion­al banks and finan­cial firms.

—David Moberg, Senior Edi­tor, In These Times
#
8

IT WOULD STRENGTH­EN ALREADY-FLAWED INTEL­LEC­TU­AL PROP­ER­TY REG­U­LA­TIONS IN AWFUL WAYS, PAR­TIC­U­LAR­LY ON THE INTERNET.

Copy­right laws in Amer­i­ca have already had a pro­found effect on Inter­net users. The Dig­i­tal Mil­len­ni­um Copy­right Act, or DMCA, was intend­ed to update copy­right for the dig­i­tal age. But over the years, the terms of the law have infringed on fair use and free speech. This ranges from YouTube users flagged for copy­right vio­la­tion because they post­ed videos of their baby danc­ing to a Prince song, to more trou­bling instances of inves­tiga­tive jour­nal­ists being cen­sored based on things like sketchy defama­tion claims.

With­out an oppor­tu­ni­ty for the pub­lic to weigh in, the U.S. Trade Rep­re­sen­ta­tive — the lead U.S. nego­tia­tor on the TPP — and nego­tia­tors for oth­er coun­tries were flood­ed by lob­by­ists from cor­po­ra­tions, Hol­ly­wood and music exec­u­tives, push­ing for more strin­gent pro­tec­tions on their content.

The result? An agree­ment that forces what's bro­ken with copy­right law in the Unit­ed States upon oth­er coun­tries. The TPP will length­en oner­ous copy­right terms from a pre­vi­ous trade agree­ment — keep­ing infor­ma­tion and art locked away from the pub­lic domain for decades and open­ing the flood­gates for fur­ther abuse of copy­right laws and censorship.

What's more, Inter­net ser­vice providers will con­tin­ue to hasti­ly remove con­tent flagged as a copy­right vio­la­tion, with lit­tle review. And coun­tries will be required and incen­tivized to deliv­er heavy-hand­ed sen­tences and fines to alleged infringers.

Per­haps most shock­ing to any­one who owns a web­site is a require­ment that coun­tries pub­lish data­bas­es of names and address­es asso­ci­at­ed with cer­tain domains. This is a par­ic­u­lar­ly trou­bling step for activists and jour­nal­ists who could face threats and intim­i­da­tion for the issues they cham­pi­on— deter­ring many from speak­ing out at all.

This is not a done deal. The TPP must go to law­mak­ers in each coun­try for final pas­sage. Before that hap­pens, activists must be swift to ring the alarm bells and ensure that the very archi­tec­ture of the Inter­net is not broken.

—Sara Ceder­berg, Cam­paign Direc­tor, Demand Progress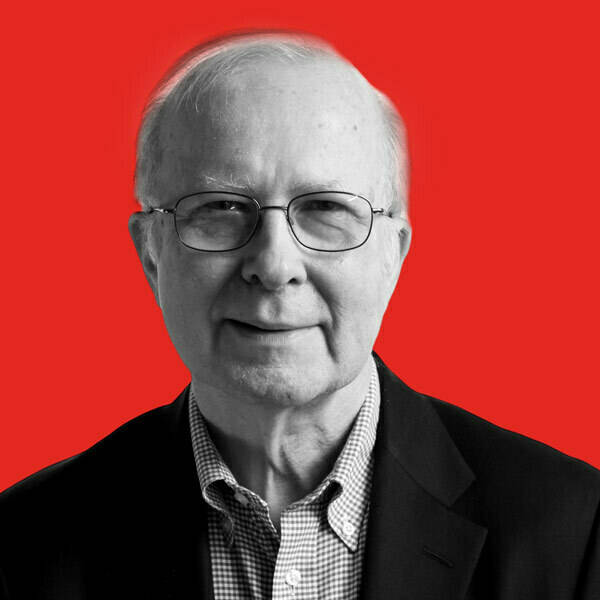 David Moberg, a senior edi­tor of In These Times, has been on the staff of the mag­a­zine since it began pub­lish­ing in 1976. Before join­ing In These Times, he com­plet­ed his work for a Ph.D. in anthro­pol­o­gy at the Uni­ver­si­ty of Chica­go and worked for Newsweek. He has received fel­low­ships from the John D. and Cather­ine T. MacArthur Foun­da­tion and the Nation Insti­tute for research on the new glob­al economy.