The Trans-Pacific Partnership Is a Huge Deal. So Why Is It Being Kept Secret?
President Barack Obama's administration has come under criticism due to its unwillingness to release the full text of the prospective TPP agreement between the United States and 11 Asian nations.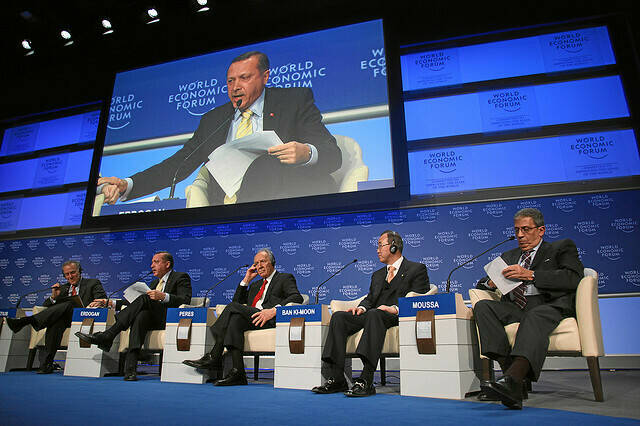 The trade rules of the pro­posed Trans-Pacif­ic Part­ner­ship between the Unit­ed States and 11 Asian nations would cov­er near­ly 40 per­cent of the world econ­o­my — but don't ask what they are. Access to the text of the pro­posed deal is high­ly restricted.
Transparency and grassroots pressure is better than secretly negotiating a trade deal that ends up defying public will.
Nev­er­the­less, at last month's World Eco­nom­ic Forum in Switzer­land, U.S. Trade Rep­re­sen­ta­tive Michael Fro­man defend­ed the Oba­ma admin­is­tra­tion from inten­si­fy­ing crit­i­cism of its refusal to release the full text of the pro­posed trade pact.
"We can always do bet­ter on trans­paren­cy," he said, but added that ​"there is no area of pol­i­cy where there is clos­er col­lab­o­ra­tion between the exec­u­tive and Con­gress than trade policy."
Fro­man, who said his office has held more than 1,600 brief­in­gs with law­mak­ers over the TPP, assert­ed that his office also has released sum­maries of pro­posed provisions.
Yet the actu­al text of the agree­ment remains under lock and key. That rep­re­sents a sig­nif­i­cant break from the Bush admin­is­tra­tion, which in 2001 pub­lished the text of a pro­posed multi­na­tion­al trade agree­ment with Latin Amer­i­can nations.
"It is incom­pre­hen­si­ble to me that lead­ers of major cor­po­rate inter­ests who stand to gain enor­mous finan­cial ben­e­fits from this agree­ment are active­ly involved in the writ­ing of the TPP, while at the same time, the elect­ed offi­cials of this coun­try, rep­re­sent­ing the Amer­i­can peo­ple, have lit­tle or no knowl­edge of what's in it," wrote U.S. Sen. Bernie Sanders, I‑Vt., in a let­ter to Fro­man last month.
Sanders' office con­firms that con­gres­sion­al law­mak­ers are per­mit­ted to view the text of the agree­ment only in the Trade Representative's office, with­out their own staff mem­bers or experts present. They are not allowed to take copies of the agree­ment back to Capi­tol Hill for deep­er, inde­pen­dent evaluation.
Despite those restric­tions, spe­cif­ic details of the agreement's text have sur­faced from unau­tho­rized leaks — some of which appear to con­tra­dict the Oba­ma administration's promises.
Fro­man, for instance, said in Switzer­land that ​"none of [the trade par­tic­i­pants] want to low­er our health, safe­ty or envi­ron­men­tal stan­dards," yet one of the leaks showed the U.S. propos­ing to empow­er cor­po­ra­tions to attempt to over­turn domes­tic reg­u­la­tions, while crit­ics say anoth­er leaked pro­vi­sion would help the phar­ma­ceu­ti­cal indus­try inflate the price of med­i­cines in poor countries.
Fro­man and Rober­to Car­val­ho de Azevê­do, the direc­tor-gen­er­al of the World Trade Orga­ni­za­tion, were asked at the World Eco­nom­ic Forum why the Oba­ma admin­is­tra­tion is con­ceal­ing the TPP from the pub­lic at the same time the Euro­pean Union has just pub­lished the full text of a sep­a­rate pro­posed trade agree­ment with the Unit­ed States. If, as the Oba­ma admin­is­tra­tion has argued, some con­fi­den­tial­i­ty is nec­es­sary for frank nego­ti­a­tions, was the EU wrong to pub­lish its full proposal?
Fro­man sug­gest­ed that nations have vary­ing def­i­n­i­tions of transparency.
"It is very impor­tant that as we pur­sue these trade nego­ti­a­tions we do so in a way that takes into account input from the pub­lic, from our wide range of stake­hold­ers, our polit­i­cal process­es — in our case, Con­gress — we each have dif­fer­ent ways we engage in that process," he said.
Azevê­do said: ​"Hon­est­ly, this is some­thing that the par­tic­i­pants have to solve — the degree of open­ness and the degree of trans­paren­cy." Nego­ti­a­tions require a degree of bal­ance between trans­paren­cy and secre­cy, he said, ​"oth­er­wise they don't move."
That may be true, but the ques­tion is why? Why don't trade deals advance when they are made public?
Per­haps because when cit­i­zens learn the details of such trade agree­ments, they don't like them — and they end up putting pres­sure on their lead­ers to back off.
Trade offi­cials seem to think that's a bad thing. But trans­paren­cy and sub­se­quent grass­roots pres­sure is bet­ter than secret­ly nego­ti­at­ing a trade deal that ends up defy­ing pub­lic will.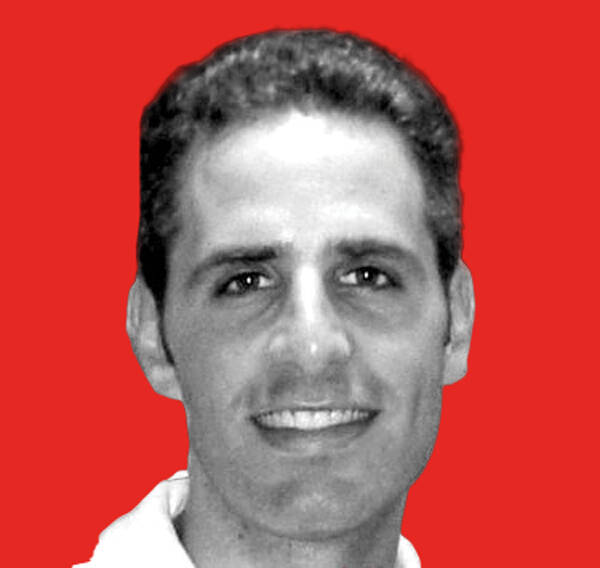 David Siro­ta
is an award­win­ning inves­tiga­tive jour­nal­ist and an
In These Times
senior edi­tor. He served as speech writer for Bernie Sanders'
2020
cam­paign. Fol­low him on Twit­ter @davidsirota.