Treaty of Detroit Repealed
The new contracts demonstrate that companies without unions, global labor markets and corporate power are dictating the future for American autoworkers--even for those who are in a union
In 1950, Gen­er­al Motors and the Unit­ed Auto Work­ers (UAW) signed the ​"Treaty of Detroit." The land­mark con­tract helped cre­ate mass pros­per­i­ty and grow­ing equal­i­ty in Amer­i­ca over the next two decades by set­ting a stan­dard for oth­er unions that even many non-union employ­ers felt pres­sure to approx­i­mate. Work­ers shared in ris­ing pro­duc­tiv­i­ty, and unions shift­ed to employ­ers many of the risks that come from life in a cap­i­tal­ist econ­o­my. The UAW won com­pre­hen­sive health insur­ance, pen­sions, cost-of-liv­ing adjust­ments and income pro­tec­tion dur­ing eco­nom­ic downturns.
But the new con­tracts that the Big Three – GM, Chrysler and Ford – nego­ti­at­ed this fall effec­tive­ly repeal that treaty. For more than three decades, auto exec­u­tives, dri­ven by the con­se­quences of glob­al­iza­tion and their own bum­bling mis­man­age­ment, have attacked the treaty's prin­ci­ples. The new con­tracts demon­strate that com­pa­nies with­out unions, glob­al labor mar­kets and cor­po­rate pow­er are dic­tat­ing the future for Amer­i­can autowork­ers – even for those who are in a union. The result will be greater inse­cu­ri­ty and inequal­i­ty for all work­ers, not just for the dwin­dling ranks of UAW members.
Two pro­vi­sions stand out. First, the Big Three shift­ed their respon­si­bil­i­ty for retiree health insur­ance to a union-admin­is­tered Vol­un­tary Employ­ee Ben­e­fi­cia­ry Asso­ci­a­tion. That will like­ly shift future health­care costs to retirees, giv­en the unre­al­is­tic assump­tions about its financing.
Sec­ond, com­pa­nies will also pay new­ly hired work­ers in ​"non-core" jobs – which may account for as many as one-third of all jobs – approx­i­mate­ly half of what cur­rent employ­ees earn. What's more, all new hires will have infe­ri­or pen­sion and health plans.
The con­tract thus under­mines the Treaty of Detroit's prin­ci­ple of sol­i­dar­i­ty among work­ers, who all shared in the industry's pro­duc­tiv­i­ty increas­es. In exchange, the UAW won pro­vi­sions for new invest­ment in many plants. Impor­tant as they are, these pro­vi­sions do not guar­an­tee jobs, as Chrysler and GM demon­strat­ed by announc­ing plans to lay­off thou­sands short­ly after work­ers rat­i­fied the contracts.
This sad out­come reflects his­toric fail­ures of Big Three man­age­ment, pub­lic pol­i­cy and the UAW lead­er­ship. Man­age­ment, mired in a short-term strat­e­gy that believes big vehi­cles mean big prof­its, failed to pro­duce the effi­cient and high-qual­i­ty vehi­cles that con­sumers increas­ing­ly demand.
Pub­lic pol­i­cy failed on many counts. The auto com­pa­nies resist­ed leg­is­la­tion requir­ing high­er fuel effi­cien­cy stan­dards that would have helped them tran­si­tion to a more secure future. Despite for­mer UAW Pres­i­dent Wal­ter Reuther's pre­scient call in the ​'50s for a small, effi­cient car, the union sided with man­age­ment on effi­cien­cy standards.
Mean­while, our dys­func­tion­al health­care sys­tem also hurt the Big Three's abil­i­ty to com­pete against imports and the for­eign-owned nonunion fac­to­ries in the Unit­ed States. Yet the auto com­pa­nies nev­er threw their weight behind a sin­gle-pay­er pub­lic health insur­ance sys­tem, even though they knew from their oper­a­tions in Cana­da that it is effi­cient. And orga­nized labor failed to lead in build­ing a unit­ed health care reform movement.
Crit­i­cal­ly, the UAW did not orga­nize the new auto parts and assem­bly fac­to­ries, mak­ing it hard­er to main­tain union stan­dards. The UAW's task was made hard­er by labor's his­toric fail­ure to orga­nize the South, where many of the new fac­to­ries oper­ate. The gov­ern­ment, too, hin­dered those efforts by not pro­tect­ing work­ers' rights to organize.
Ulti­mate­ly, the gov­ern­ment and the UAW did not chal­lenge cor­po­rate mis­man­age­ment enough to steer the com­pa­nies toward the nation­al inter­est. Now the new con­tract sim­ply strenghthen wor­ri­some trends: few­er good jobs, more inequal­i­ty and greater inse­cu­ri­ty for work­ers – in the auto indus­try and beyond.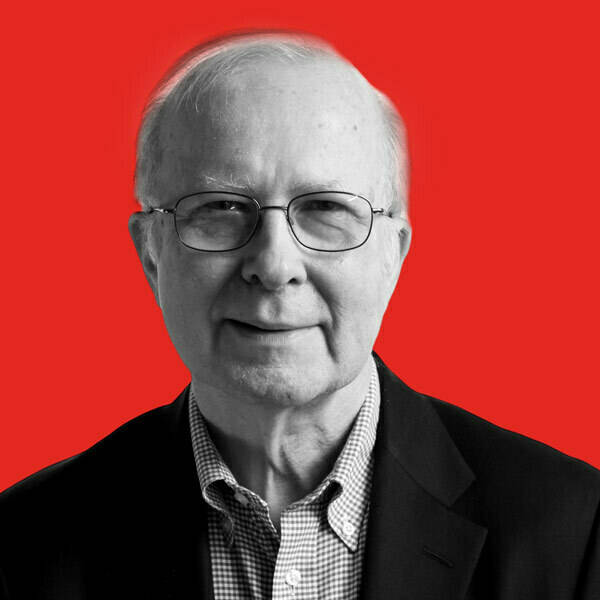 David Moberg, a senior edi­tor of In These Times, has been on the staff of the mag­a­zine since it began pub­lish­ing in 1976. Before join­ing In These Times, he com­plet­ed his work for a Ph.D. in anthro­pol­o­gy at the Uni­ver­si­ty of Chica­go and worked for Newsweek. He has received fel­low­ships from the John D. and Cather­ine T. MacArthur Foun­da­tion and the Nation Insti­tute for research on the new glob­al economy.