Ferguson's ISIS Allies?
Despite what right-wing media may tell you, ISIS has little in common with black Muslims--or black Americans.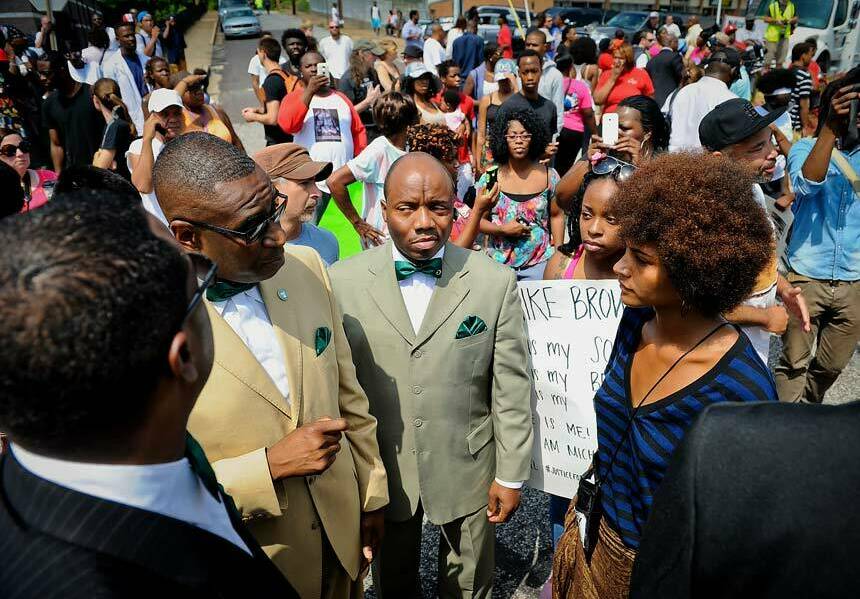 As Fer­gu­son, Mis­souri, erupt­ed this sum­mer over the police killing of unarmed teenag­er Michael Brown, rad­i­cal Islamists tried to co-opt the protests for their own cause. Many right-lean­ing media out­lets jumped on the sto­ry, quot­ing Fer­gu­son-relat­ed tweets by sup­port­ers of the Iraq- and Syr­ia-based group the Islam­ic State (also known as ISIS).
'As Muslims and as Americans we will never let terrorist groups or terror leaders falsely claim to represent us or our faith.'
Those tweets should not be sur­pris­ing. Events in Fer­gu­son offer a gold­en oppor­tu­ni­ty to show­case the flaws in Amer­i­can jus­tice, and America's ene­mies are deter­mined to use it. As Souad Mekhen­net, an author and Har­vard fel­low who has writ­ten wide­ly on rad­i­cal Islam­ic move­ments, not­ed in an August 21 Wash­ing­ton Post col­umn, Mus­lim extrem­ists have long argued that racism is endem­ic in parts of the West, and ​"they're hop­ing the Fer­gu­son riots could help recruit black Americans."
This is an ongo­ing recruit­ment effort that seeks to link the lega­cy of colo­nial­ism in the Mid­dle East and North Africa with that of Amer­i­can slav­ery and Jim Crow. In par­al­lel but entire­ly sep­a­rate tra­jec­to­ries, the strug­gles against these igno­ble lega­cies enhanced Islam's allure: Islam offered a chal­lenge to the Chris­t­ian beliefs of both colo­nial­ists and enslavers.
Enslaved Mus­lims were reput­ed to have insti­gat­ed many of the 19th-cen­tu­ry revolts on plan­ta­tions in Brazil and the Caribbean, lead­ing Islam­ic prac­tices to be repressed by slave­hold­ers in much of the Unit­ed States. Islam's abil­i­ty to pro­voke fear among slave own­ers formed the basis of its endur­ing racial appeal for many African Amer­i­cans. Since at least the time of Edward Bly­den (cir­ca the 1860s), Islam has been asso­ci­at­ed with black mil­i­tan­cy in the Unit­ed States. That mil­i­tan­cy became a nation­al specter in the 1950s with the rise of Mal­colm X and the group he front­ed, the Nation of Islam (NOI). When Mal­colm X lat­er broke with the NOI, his adop­tion of Sun­ni Islam was inter­pret­ed as a move away from rad­i­cal­ism — though these days, it might be inter­pret­ed quite differently.
This focus on race dif­fers dra­mat­i­cal­ly from the view of ortho­dox Islam, which is explic­it­ly non-racial. Still, jihadis have attempt­ed to exploit the super­fi­cial sim­i­lar­i­ties. In 2008, for instance, short­ly after Pres­i­dent Barack Obama's elec­tion, Ayman al-Zawahiri, al-Qaeda's ​"sec­ond in com­mand," dis­par­aged the first black pres­i­dent, call­ing him a ​"house slave" who ​"rep­re­sents the direct oppo­site of hon­or­able black Amer­i­cans like Malik al-Shabazz or Mal­colm X."
Al-Zawahiri's efforts land­ed with a thud among African-Amer­i­can Mus­lims. The Coun­cil on Amer­i­can-Islam­ic Rela­tions, the largest Mus­lim civ­il lib­er­ties orga­ni­za­tion in the U.S., spoke out in a uni­fied state­ment against his ​"insult­ing" remarks, say­ing, ​"As Mus­lims and as Amer­i­cans we will nev­er let ter­ror­ist groups or ter­ror lead­ers false­ly claim to rep­re­sent us or our faith." A group of New York City imams not­ed that rad­i­cal­ized Islamists have ​"his­tor­i­cal­ly been dis­con­nect­ed from the African-Amer­i­can com- muni­ty gen­er­al­ly, and Mus­lim African Amer­i­cans in particular."
This col­lec­tive rebut­tal was con­sid­ered long over­due. Giv­en their com­pa­ra­ble his­tor­i­cal griev­ances, many have spec­u­lat­ed (espe­cial­ly on the Right) that there are links between the African-Amer­i­can Mus­lim com­mu­ni­ty and rad­i­cal­ized Mus­lims in Islam­ic nations. These state­ments made clear that despite sim­i­lar his­to­ries, the two groups have cho­sen wide­ly dif­fer­ing respons­es. While there have been signs that the ISIS move­ment has con­nect­ed with some black Amer­i­cans (for instance, Dou­glas McArthur McCain, the first Amer­i­can killed fight­ing for ISIS), there is lit­tle evi­dence of any larg­er links.
But ISIS is cast­ing its net beyond the African-Amer­i­can com­mu­ni­ty and seek­ing to ensnare young Amer­i­can Mus­lims of all eth­nic­i­ties into its swirling mélange of mes­sian­ic polit­i­cal ide­al­ism. In attempts to pre­empt that appeal, in Sep­tem­ber a coali­tion of 120 reli­gious schol­ars and Mus­lim lead­ers released a 22-page open let­ter scrupu­lous­ly refut­ing the ide­ol­o­gy of the group."You have mis­in­ter­pret­ed Islam into a reli­gion of harsh­ness, bru­tal­i­ty, tor­ture and mur­der," the let­ter states."This is a great wrong and an offense to Islam, to Mus­lims and to the entire world." The pur­pose of this open let­ter was not just to debunk ISIS's the­o­log­i­cal legit­i­ma­cy, but to help recast Islam's image in the pub­lic mind. Both are tall orders.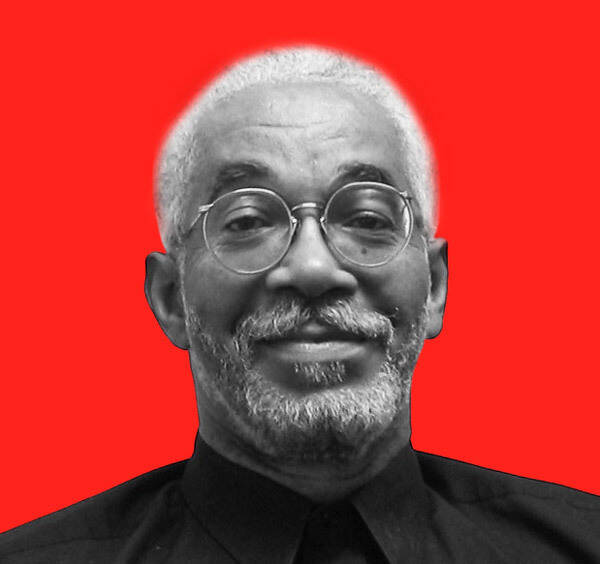 Sal­im Muwakkil
is a senior edi­tor of
In These Times
, where he has worked since
1983
. He is the host of The
Sal­im Muwakkil
show on WVON, Chicago's his­toric black radio sta­tion, and he wrote the text for the book
HAROLD: Pho­tographs from the Harold Wash­ing­ton Years
.