Trump vs. the Media: Who Will Win?
The media and Trump are in an all-out battle. Here's what the mainstream press is doing well and what it needs to do better.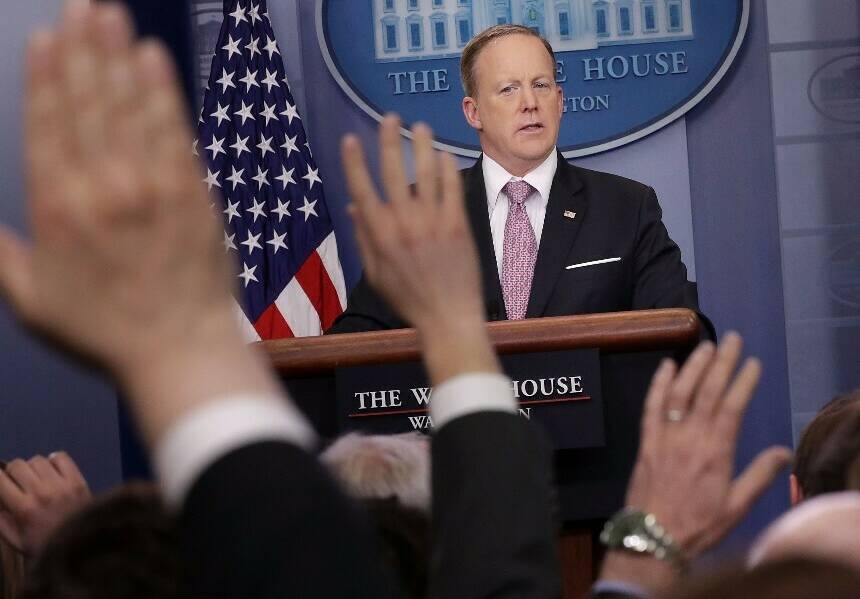 So now, two months into his pres­i­den­cy, we have a full-on war between the Trump admin­is­tra­tion and the media, with esca­la­tion on both sides. Trump's inces­sant efforts to brand the ​"dis­hon­est" media as traf­fick­ing in ​"fake news" cul­mi­nat­ed in Sean Spicer infa­mous­ly bar­ring CNN, the New York Times and oth­er news orga­ni­za­tions from a press briefing.The Times, seem­ing­ly in response, aired a ​"The Truth is Hard" ad dur­ing the Oscars, end­ing with ​"The truth is more impor­tant now than ever." Where is this going to end?
Might Trump be accidentally stoking a revitalization of an industry that has been on life support for some time? The "failing" New York Times has boasted 132,000 new subscriptions since the election and The Washington Post announced it would hire 60 new journalists.
Might Trump be acci­den­tal­ly stok­ing a revi­tal­iza­tion of an indus­try that has been on life sup­port for some time? The ​"fail­ing" New York Times has boast­ed 132,000 new sub­scrip­tions since the elec­tion and The Wash­ing­ton Post announced it would hire 60 new jour­nal­ists, expand­ing its news­room by more than 8 percent.
And they are engaged in a cru­cial tug-of-war to win the public's trust. A Fox poll done Feb­ru­ary 11 – 13 found 45 per­cent of reg­is­tered vot­ers trust the Trump admin­is­tra­tion more than news reporters to ​"tell the pub­lic the truth," while just a week lat­er a Quin­nip­i­ac poll found that 52 per­cent of reg­is­tered vot­ers said they trust the news media more than Trump; only 37 per­cent said they choose Trump. Each poll had a mar­gin of error of about 3 per­cent, not enough to explain the 8‑point shift. Trust, it seems, is now a mov­ing tar­get, with very high stakes.
Thus, fact-check­ing has become a new pas­sion. NPR has set up a ​"pol­i­tics: fact check" web­site to item­ize Trump's ​"false claims" and a ​"Trump Ethics Mon­i­tor" to expose pos­si­ble con­flicts of inter­est. And the lan­guage in some out­lets has become blunt. In report­ing on Trump's instant­ly infa­mous Feb­ru­ary 16 press con­fer­ence, at which he claimed that ​"drugs are cheap­er than can­dy bars" and asked a black reporter if she could set up a meet­ing with the Con­gres­sion­al Black Cau­cus, NPR's Scott Hors­ley said sim­ply, ​"what's being mas­sa­cred are the facts." ABC's chief White House cor­re­spon­dent, Jonathan Karl on ABC, one of many to debunk Trump's asser­tion that he had ​"the biggest Elec­toral Col­lege win since Ronald Rea­gan," said sim­ply, ​"That's not even close to being true." CBS news has a semi-reg­u­lar fea­ture, ​"Check­ing the Facts," in which anchor Scott Pel­ley, to cite just one exam­ple, said Trump's claim about his big elec­toral vic­to­ry ​"bent his­to­ry out of shape," because the win came down to a mere 77,774 votes in only three states. And a news peg has emerged about the state of Trump's men­tal health. Jake Tap­per on CNN, who has been admirably aggres­sive, told Wolf Blitzer the press con­fer­ence was ​"unhinged," empha­siz­ing that Trump had ​"said things that were not true."
But fact-check­ing the news media itself mat­ters, too, as does not­ing its ongo­ing era­sures and per­sis­tent super­fi­cial­i­ty. Tap­per made a big mis­take when he spec­u­lat­ed that Trump's per­for­mance ​"might play well with the 44 per­cent of the pop­u­la­tion" that vot­ed for him. That's false. Only 60 per­cent of eli­gi­ble vot­ers actu­al­ly vot­ed, mean­ing Trump was elect­ed by only 27 per­cent of eli­gi­ble vot­ers, not 44 per­cent of the coun­try. That's a big dif­fer­ence, and mer­its con­stant rep­e­ti­tion when refer­ring to Trump's ​"base." When reporters go to some din­er in Iowa to check in with Trump vot­ers, they need to remind us that just over one-fourth of eli­gi­ble vot­ers put this guy in office.
And despite their new sense of mis­sion, the net­works still only give us about 12 min­utes of news; after the few lead sto­ries we're back to fluff about the mer­its of walk­ing and the future of Nascar. One sto­ry they could cov­er, that we haven't heard much about: Trump vot­ers who may regret their deci­sion. The Tum­blr page Trump­grets col­lects Twit­ter posts direct­ed to @realDonaldTrump express­ing ire. Sam­ple com­ments include ​"Shut up about the Appren­tice," ​"I fuck­ing regret vot­ing for you, a illit­er­ate 5 year old," and ​"want fake news? Seems every­thing that comes out of Trump's mouth."
And what about the 90 mil­lion eli­gi­ble vot­ers who didn't vote? Where are the inter­views with them at the prover­bial din­ers and cof­fee shops? Will they sit on their hands in the future?
Fifty-one per­cent of Trump sup­port­ers, accord­ing to a Huff­in­g­ton Post poll, agree that the media is ​"an ene­my to peo­ple like you." So facts may not change some Trump vot­ers' minds, although the com­ments on ​"Trump regrets" sug­gest that oth­ers are swayable. If news orga­ni­za­tions are going to win the trust war — which they must — they need to ignore his petu­lant anti-press tweets and drill down not only into the facts, but also into the dire impli­ca­tions of his unfold­ing agen­da, where pub­lic opin­ion is at odds with near­ly every­thing he pro­pos­es doing.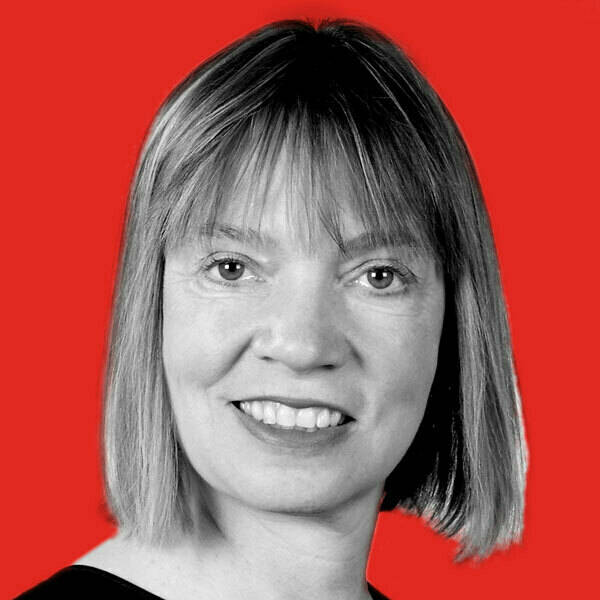 Susan J. Dou­glas
is a pro­fes­sor of com­mu­ni­ca­tions at the Uni­ver­si­ty of Michi­gan and a senior edi­tor at
In These Times
. Her forth­com­ing book is
In Our Prime: How Old­er Women Are Rein­vent­ing the Road Ahead.
.